Published on
September 19, 2019
Category
Features
For a label that only lasted a little over five years and notched only twenty albums' worth of catalogue in its initial run, Black Jazz Records carved a significant niche in the jazz world. Ahead of the label's 50th anniversary reunion with Doug and Jean Carn, Nate Patrin takes a look at 10 crucial records from the influential imprint.
When Los Angeles-born, Oakland-based pianist-turned-producer Gene Russell co-founded Black Jazz in 1971, the 39-year-old journeyman was just two years removed from a small-trio release on Decca that landed squarely in the lighthearted, pop-friendly, 'Up-Up And Away' and 'Born Free'-covering world of cocktail-bar jazz. But with the turn-of-the-seventies emergence of revolutionary developments from electric Miles to the spiritual directions of Pharoah Sanders and Alice Coltrane – and all sorts of funky mutations in Russell's soul-jazz wheelhouse, to boot – the tight-knit collection of artists he assembled took full advantage of all the possibilities that lay ahead for jazz in the young decade.
As a cultural statement, Black Jazz was both resounding and necessary: Russell's involvement made it the first black-owned jazz label in 50 years, and its focus on promoting a wealth and breadth of black-originated jazz expression promoted an independent autonomy at a time when jazz crossover and popular decline in the face of rock and r&b was contentious. And with co-owner Dick Schory's knowledge of state-of-the-art stereo recording techniques, Black Jazz strove for the kind of audiophile status that most '70s indies could barely even dream of. From 1972 to the label's end in 1975 each album was issued with a surround-sound Quadraphonic version.
Despite its abbreviated tenure – Russell folded the label to focus on a new, less jazz-focused one, Aquarican Records, that never got off the ground – the legacy of Black Jazz spans veterans and newcomers, traditionalists and firebrands, and more than a couple names that jazz aficionados would know far better by the end of the '70s. Russell's passing at age 48 in 1981 left the catalogue in limbo, though a combination of adoption by UK acid jazzers and hip-hop's turn to jazz-sourced breaks and beats in the early '90s, kept a spark alive until Japanese specialty label Snow Dog Records reissued the catalogue in its entirety between 2012 and 2013. Legendary DJs like Gilles Peterson, Theo Parrish, and DJ Mitsu the Beats made their preservationist cases with their own mixes focusing on the label, but for the full album experience, here's ten selections from Black Jazz that should give you a wide scope on what they brought to the jazz world in their short time.
---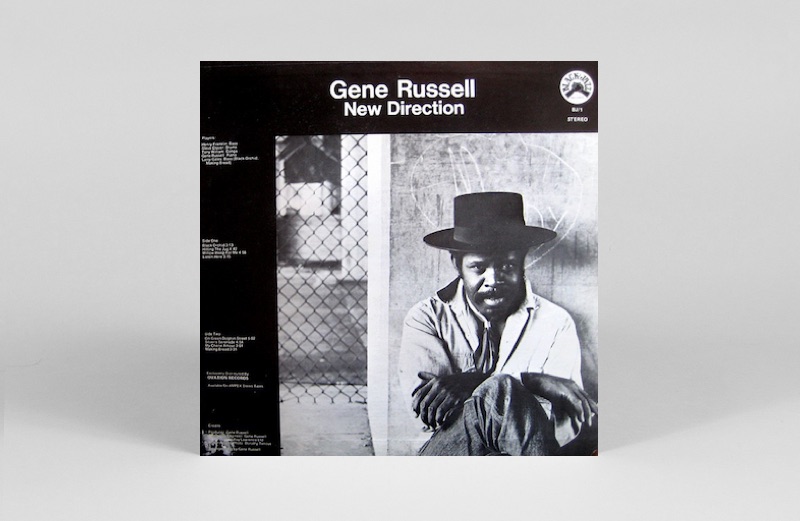 Gene Russell
New Direction
(1971)
As a showcase for Russell as a pianist and arranger – he's backed up by a pared-back but resonant bass/drums rhythm section, including Tony Williams sitting in on congas – New Direction is false advertising in the sense that the title is singular. Russell's rousing and expressive technique on the piano is both profound and playful whether he's vamping a slow blues ('Willow Weep For Me'; 'Hitting the Jug'), blazing through a punchy Latin-soul groove ('Black Orchid'), or working the delicate, agile angles on a Stevie Wonder standard ('My Cherie Amour'). As the first entry in the Black Jazz Records catalogue, Russell made his label's approach clear: "soul jazz" could be any kind of jazz it wanted.
---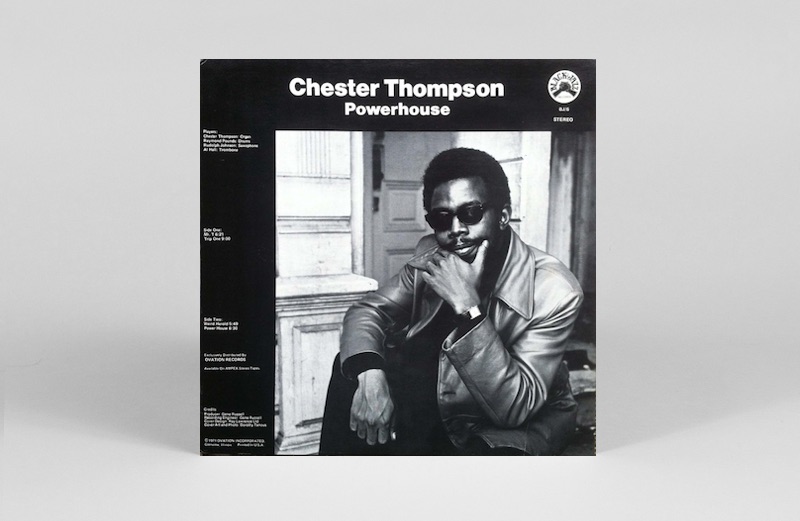 Chester Thompson
Powerhouse
(1971)
Before Tower of Power caught him playing the keys live and added him to their definitive, decade-spanning lineup in 1973, Chester Thompson was an organist who cut his first bandleader session with Black Jazz for 1971's Powerhouse. And while it's a bit more of a mid-late '60s throwback than his time rolling out riffage for Oakland's beloved funk band might otherwise suggest, Thompson's debut is in the fine Hammond-swinging tradition of Jimmy Smith circa Back at the Chicken Shack. At least, it is on Side A; flip it over and the one-two of 'Weird Harold' and the title cut offer a strong dose of forward-thinking jazz-funk in both uptempo and head-nod modes. (It's not just Thompson's revelation, either: drummer Raymond Pounds would embark on a major session player career afterwards, playing on records ranging from Pharoah Sanders' Love Will Find A Way to Stevie's Songs in the Key of Life.)
---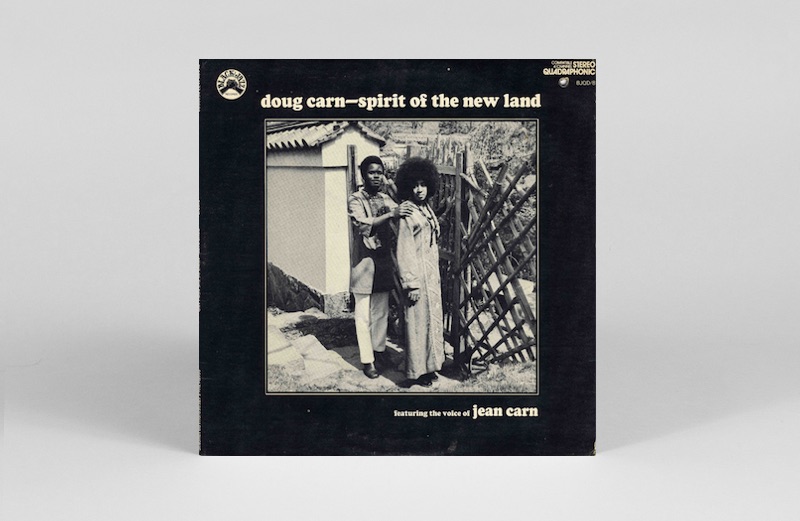 Doug Carn
Spirit of the New Land
(1972)
If Black Jazz had a breakthrough artist, it might have been Doug Carn, whose previously denied efforts to shop a demo to the more prominent jazz labels in 1971 found a home in Russell's indie. Then again, that breakthrough was shared with his wife (and future Philadelphia International chartbuster) Jean, whose presence as a singer on that first album Infant Eyes made for one of Black Jazz's first engagements with a more spiritual side of post-bop. Spirit of the New Land elaborated remarkably on its predecessor's promise, Doug's malleably modal piano/keyboard arrangements and Jean's cosmic-hymnal vocals aided spectacularly by the roiling waves of Alphonse Mouzon's drumming and breathtaking solos from aerospace computer programmer-turned-reed player George Harper.
---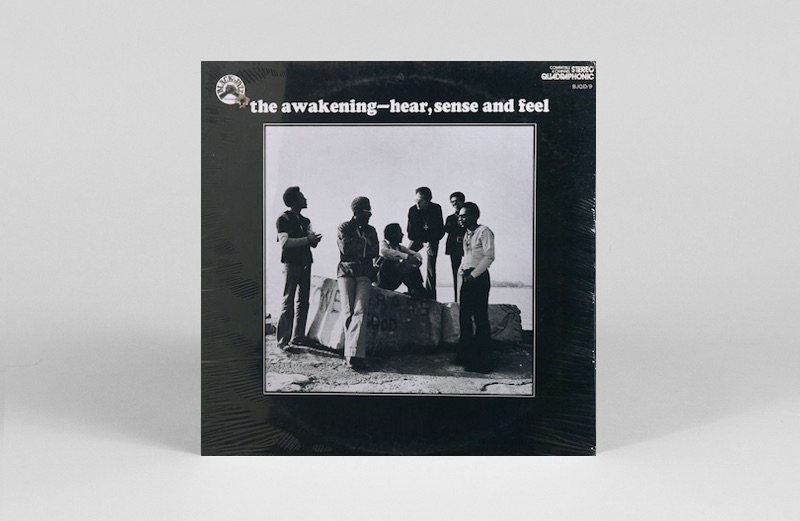 The Awakening
Hear, Sense and Feel
(1972)
Before signing to Black Jazz, Ken Chaney was writing songs and playing with Chicago soul-jazz stars Young-Holt Unlimited, including a pivotal role playing piano on their million-selling 1968 #3 hit 'Soulful Strut'. And while he'd still be a part of that group all the way until their 1973 denouement, he also pulled off the feat of plucking trumpet player Frank Gordon from the band and making him co-bandleader of a new kind of jazz ensemble they called The Awakening. As a group of session-player all-stars – including AACM alumni Reggie Willis on bass and Ari Brown on flute and tenor sax – they were set loose on a series of adventurous compositions that erased what few divisions between soul jazz and cosmic jazz their label-mates hadn't already knocked down. The only thing more stark than the contrast between the full-speed-ahead controlled frenzy of "Jupiter" and the mellow, smoky-backroom funk of 'Brand New Feeling ' is the fact that they hit on all cylinders in both modes.
---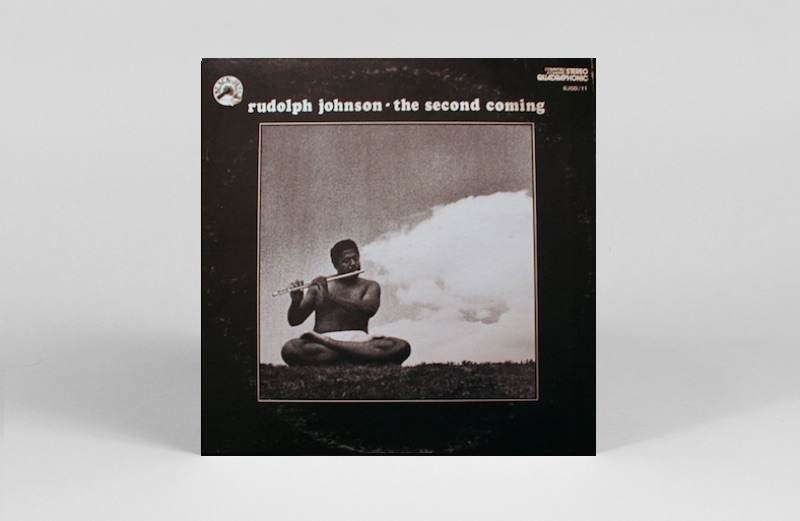 Rudolph Johnson
The Second Coming
(1973)
One of the strengths of Black Jazz was the label's tendency to give veteran sidemen their first real bandleader efforts. Rudolph Johnson, who had a stretch in the early-mid '60s playing tenor sax on a few sessions with soul-jazz organist Jimmy McGriff, broke out as an expressive soloist in his own right on 1971's Spring Rain, and his irreverently-titled follow-up The Second Coming is an even stronger session that reveals his potential to hang with the likes of Wayne Shorter and Sonny Rollins when it came to improvisational phrasing, whether it's the heavy-swinging post-bop of 'The Traveler', the slow-burn rumble of 'The Highest Pleasure"s funky soul, or the omnidirectional spiritual free movements of the title cut.
---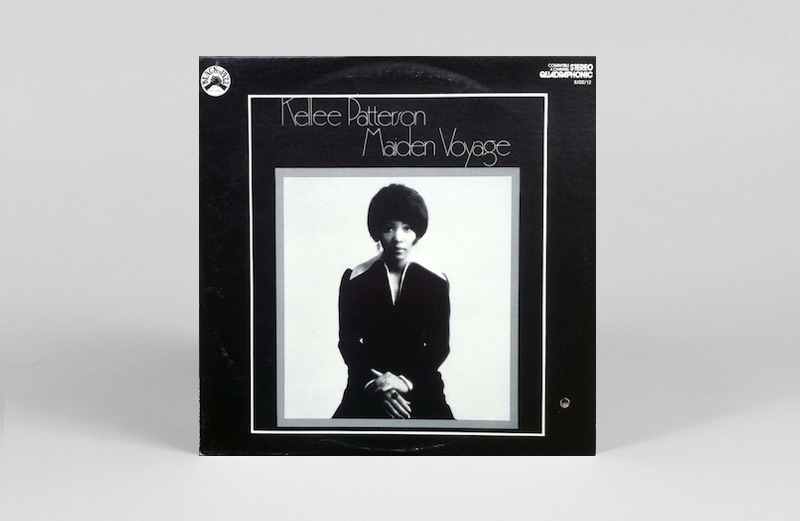 Kellee Patterson
Maiden Voyage
(1973)
One year after Curtis Mayfield sang about 'Miss Black America', Gary, Indiana's Kellee Patterson became the first black woman to represent her state in the 1971 Miss America pageant. Her talent: singing. With the renown that followed her pioneering moment, she debuted as a recording artist with Black Jazz and cut an album, Maiden Voyage, that positioned her as a particularly modern kind of jazz vocalist. With a subtly raspy weight to a piercing voice that was also capable of sustained gracefulness, Patterson shone over piano-led arrangements that owed as much to post-gospel, pre-Atlantic Aretha ('Look at the Child') as they did to latin-beat grooves ('See You Later') and twilit, flute-adorned downtempo meditations ('You'). Patterson's only Black Jazz release hardly anticipated the more straightforwardly funky and disco-fied records she'd release during the remainder of the decade, but it made the most of a talent at its first full flourish.
---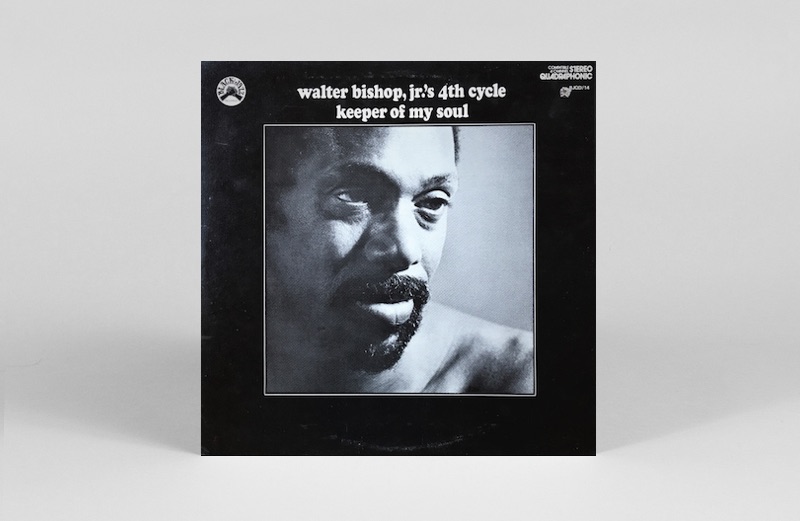 Walter Bishop, Jr.'s 4th Cycle
Keeper of My Soul
(1973)
Keeper of My Soul is something of a milestone in itself as one of the first albums saxophonist/flautist Ronnie Laws played on as a sideman after his brief stint with Earth, Wind & Fire. But even more importantly, it's one of Black Jazz's most realised and accessible albums, with Bishop's gleaming keys – spectacular throughout, particularly on his composition 'Those Who Chant' and a slinky organ-driven vamp on the Gershwins' 'Summertim'" – bolstered by a powerfully snap-tight rhythm section. It's the perfect basis for Laws' role as the sole horn/flute soloist given all the room in the world to explore the pan-genre musical diaspora he'd spin into notable mainstream success on Blue Note later in the decade, as well as a fantastic entry in the catalogue of Bishop – a man who played with everyone from Charlie Parker and Miles Davis to John Handy and Archie Shepp .
---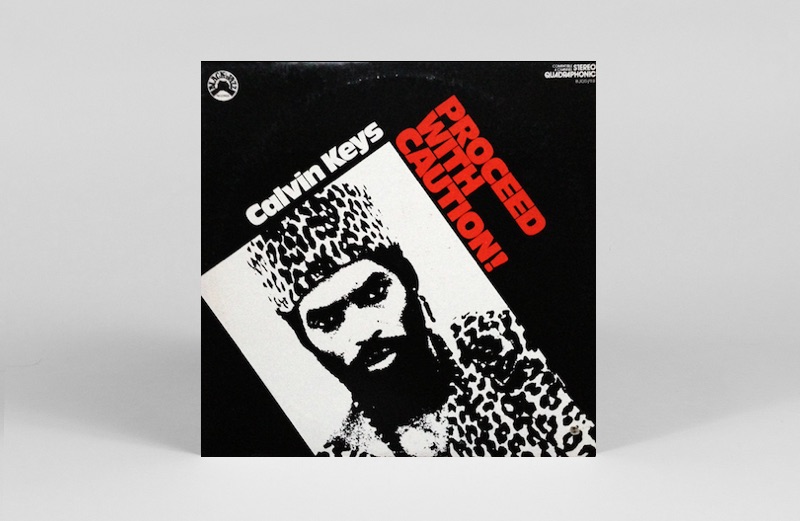 Calvin Keys
Proceed With Caution!
(1974)
You could call Keys' serious-as-a-heart-attack expression on the album's cover a "glower" – but given his agile hand as a guitarist, it feels more like a representation of some deep focus, the eyes of a chess grandmaster seeing a dozen moves ahead. At a time when jazz guitar spanned everything from George Benson's crossover-friendly virtuoso smoothness to the seismic freeform frenzies of Sonny Sharrock to the proggy metallic shredding of Allan Holdsworth, Keys reached back to the previous decade's clean, undistorted tone a'la Grant Green while still allowing himself a stylistic freedom that gave his solos a lively intensity.
---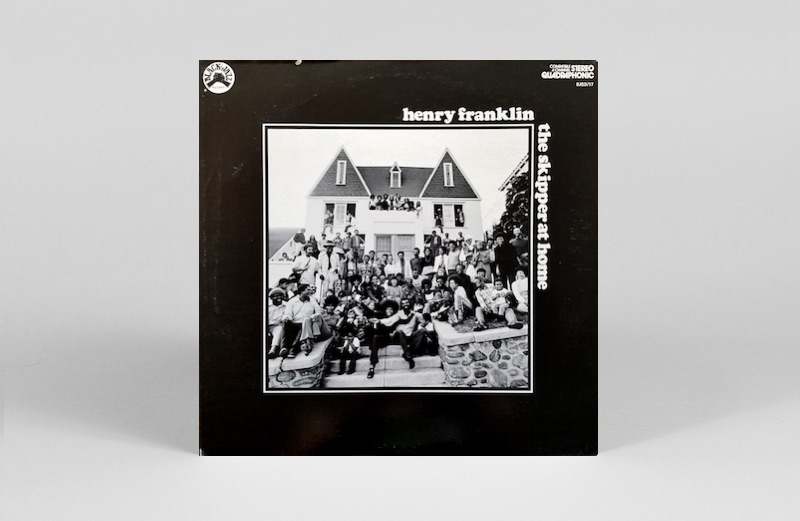 Henry Franklin
The Skipper At Home
(1974)
If there's one album on Black Jazz that really shows off its stylistic breadth, it's the second record by omnipresent bassist Henry "Skipper" Franklin. Franklin earned his stripes gigging with Willie Bobo, Archie Shepp, and Hugh Masekela in the late '60s (the latter of which yielded #1 Billboard hit 'Grazing in the Grass') and developed a rock-solid rhythmic versatility that made him the ideal sideman to play on much of the Black Jazz catalogue – including a few of the albums listed here. But he really stretched out on The Skipper At Home, leading off with maybe the funkiest track cut in the label's history — the rollicking, chicken-scratchy "Blue Lights", which sounds like early '70s Kool & the Gang indulging their jazzier tendencies — and going on to encompass everything from Latin-laced Chick Corea reinventions ('What Was') to dizzying Sun Ra flirtations ('Venus Fly Trap') to bucolic ether frolics ('Soft Spirit', which was sampled by both A Tribe Called Quest and The Avalanches).
---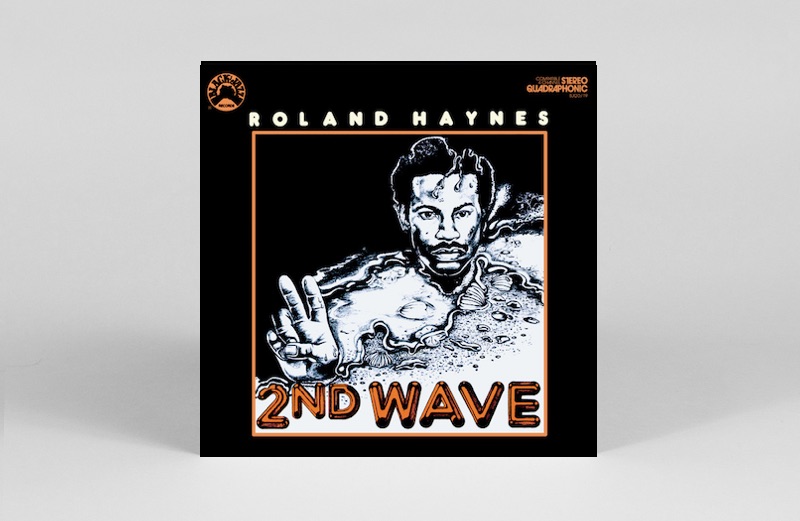 Roland Haynes
2nd Wave
(1975)
It's not hard to find one-gig session leaders whose talent outweighs their obscurity, but it still seems borderline inexplicable that 2nd Wave is the only major piece of evidence of Roland Haynes' impressionistic touch on the keys. In leading a small ensemble that follows his light-handed cues (including a harmonic convergence with fellow keyboard player Kirk Lightsey), the meditative moments ('Eglise', 'Aicelis') wander gracefully, while even the rapid-fire runs on energetic performances like 'Second Wave', 'Descent', and 'Kirstn's Place' have a sort of calming warmth to their electric piano tone no matter how high-revving the interplay gets.
---
Doug & Jean Carn Black Jazz 50th Live Family Reunion takes place in Paris on October 8th and Berlin on October 11th, courtesy of JAW Family. Click here to find out more about the events.