Published on
November 12, 2015
Category
Features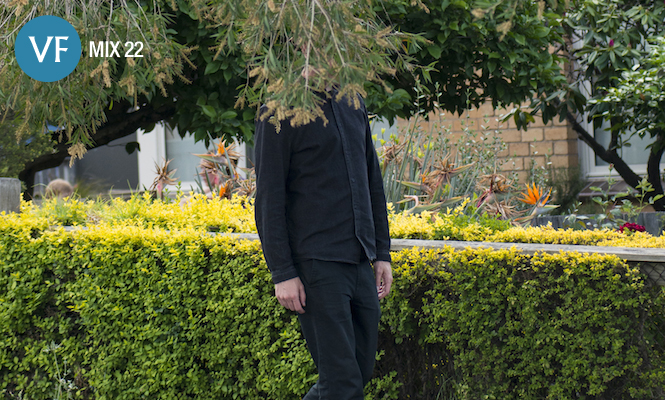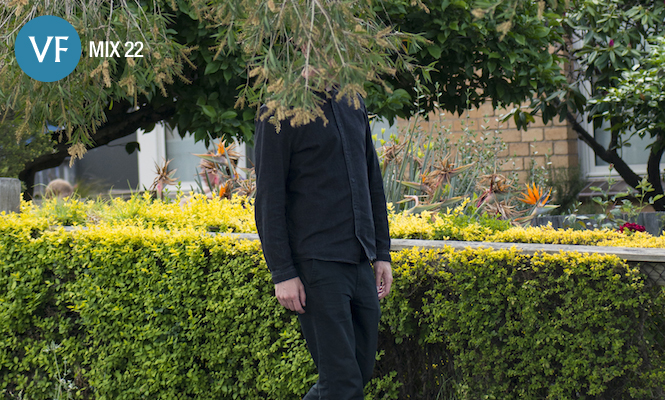 VF Mix 22 is courtesy of Len Leise.
Beginning his 2015 with a self-released edits EP that immediately sent the 'wants' to 'haves' on Discogs into the stratosphere, Melbourne-based record collector and producer Len Leise has dropped a stunning 75-minute "afro dance" manifesto for our latest vinyl-only mix.
With his new mini-LP Lingua Franca on International Feel catapulting him to the top of every Balearic head's End Of Year list, this new mix digs around the roots of the record in a little more detail, pulling out the Nigerian boogie bombs and odd-ball fashion funk 12″s that never leave his record bag.
Assembled from the rare (he was willing to swap a copy of his coveted Edits to get hold of one) and the not so rare, it's a journey that reflects the wanderings of Lingua Franca, taking you down river on a raft of shimmering synths and percussive grooves.
---
Words: Len Leise
---
One side of Lingua Franca was heavily influenced buy the afro disco and funk that I regularly DJ out. It happens a lot that what I DJ in turn comes back into my music in some subtle way. So this being a more uptempo mix is more of a representation of what it's like to hear me DJ out, the tracks I love to play whilst paying homage to some of the tracks that helped shape and inspire Lingua Franca. Particularly the B-side.
So I chose five tracks at random from the mix. Not my favourite five, just five I felt like talking about. Not the rarest or most expensive or anything like that. Just 5 that summarise the mix as a whole in some weird way.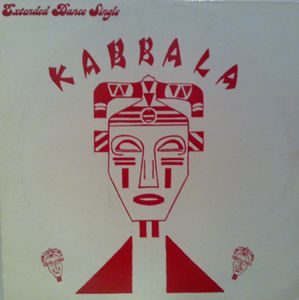 Kabbala
'Voltan Dance' 12″
(Red Flame, 1982)
This is not as much rare record as some of the others on the mix or even one that's hard to find. But it's one that never leaves my bag. It's super versatile and fun to play. It always gets people moving! Kabbala was an 1980s Afro Beat outfit of Ghanain brothers Michael and Isaac Osapanin. They formed and produced as Kabbala in London from 1982 to 1987. The 12" was released on Red Flame Records and to be honest I really don't know much more than that! Enjoy!
---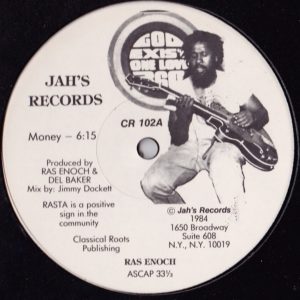 Ras Enoch
'Money' 12″
(Jah's Records, 1984)
I came across this record a year or so ago through some YouTube trawling and had to have it. I had only heard the 45 version and took a chance on the 12" on Discogs. When I got the 12" home I was surprised to hear an alternate version with crazy synth that wasn't on the 45. I was stoked and also a little bit confused. Recently the incredible dudes at Invisible City Editions have been in contact with the man himself and sold original dead stock copies! In their words "there are in fact two versions of the 12″, one with an extended guitar solo (the one we previously knew) and this killer synth version with an insane breakdown. Both 12″s look identical, so be careful when buying this 12″. Top recommendation!" I couldn't agree more. A top Len recommendation. This is another record that never leaves my bag. Great lyrics! "We want some money so we can do economically well" as Invisible City say "he deserves it" much love and support for Ras Enoch and Invisible City!
---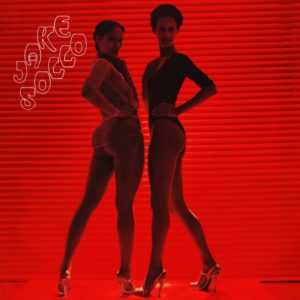 Jake Sollo
'African Gypsy' from Show Me How
(Tabansi / Pye Records, 1979)
Another talented life cut short. The legend that is Jake Sollo! I bought this record a few years ago on a whim. I mean look at that cover! How could I not. Anyway I took a chance and this record payed off big time. 'African Gypsy' is the track I play out the most. Solid afro disco funk groove. I've thrashed this record. It's one of the ones I always get people asking about. Especially the rock dogs at the wild guitars solo breakdown half way through. Show Me How is an easy one to pick up but if you come across Boogie Legs or Coming Home… damn. (PS I just Googled it and apparently Show Me How got re-issued as a self-titled LP this year so hopefully some of the money gets back to the Sollo family as opposed to the Discos diggers).
---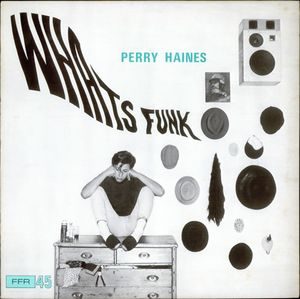 Perry Haines
'Whats What! (Disco Dub Version)' from 12″
(Fetish Funk Rox, 1981)
$1 record I found in Germany. Bought it because of the cover and why not? White boy fashion funk. Pretty cheesy fun record that goes on for a bit too long so you gotta mix out quick-ish. Perry was a British fashion designer, band manager and magazine editor, whose work has included directing Duran Duran's 'Careless Memories' music video. He only ever released 2 records in favour of a career in band/brand management. Oh well.
---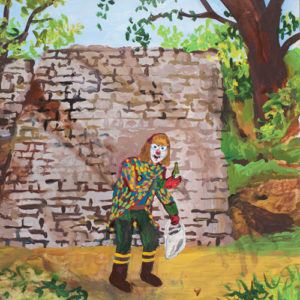 Lonely Behaviour
'Jerry B Goofy' 12″
(Dubbla Budskap, 2015)
I traded a copy of my LL001 edits for a copy of this with Fillip from Dubbla Budskap. Basically this edits EP is all class! 'Jerry B Goofy' being my favourite track. Nothing more to add. Just buy it.
---
Complete Tracklist
1. Wolfgang Käfer – Robotics
2. Kabbala – Voltan Dance
3. Dube – Bana Bama Africa
4. Not drowning waving interlude
5. Ras Enoch – Money
6. Boule Noire – La Balance Qui Balance
7. Susu Bilibi – Ogoumouva
8. Jake Solo – African Gypsy
9. Perry Haines – Whats What (Dub)
10. Jonny Copeland – Atmosphere Strutt
11. Dogs of War – Future Jungle
12. Lonely Behaviour – Jerry B Goofy
13. Sidiku Buari – Kinya Al Kawai
14. Steven Harrison – Walk in Door
15. Charles Amoah – Fighting Spirit
16. Kindred Spirit – Inner Languages