Published on
June 12, 2023
Category
Features
Folk-tinged psychedelic rarities from the '60s, '70s and '80s.
Traditionalism meets experimentation with Anatolian psych-rockers Altın Gün. Known for their reimagination of age-old Turkish folk classics, the sextet's funk-meets-acid groove origins lie in bassist Jasper Verhulst's fascination with global psych-folk oddities. 
As for their Anatolian influence, it lies with Selda Bağcan's 1976 debut album, Selda. Verhulst picked the progressive Turkish post-folk LP up in an Amsterdam record shop in 2016 and though it was "exotic to [his] ears", it had the danceable '70s psychedelic rock arrangements he was already familiar with and loved. 
Without a band at the time, Jasper wanted to start recreating this new sound he loved. "I had no idea what I was going to do, but I really liked this music and it was something I would like to see at a festival or show," he explains. "I couldn't find any bands that were doing anything similar, so I thought 'why not start something'.
He put feelers out on social media and with mutual friends to find Turkish musicians who would be interested in "reinterpreting Turkish traditionals in a '70s folk-rock way".
"Luckily, the first people that responded are still in the band today," he mentions vocalists Erdinç Ecevit Yıldız and Merve Daşdemir, who complete the band with more recent additions Daniel Smienk, Chris Bruining and Thijs Elzinga. "We were lucky that we found each other! Erdinç had had a similar idea but hadn't find people to do it with."
Alongside his time with Altın Gün, Jasper is an avid record collector with over 5,000 LPs and singles in his collection. A crate digger at heart, he's quick to joke that his collecting tendencies come from being "too obsessive and nerdy" over hunting down the unsearchable. "It gives me an extra kick if [a record] is invisible online," he laughs.
"I've stopped buying as many records as I used to. I'm not as addicted," he adds, explaining he's now split his collection over a few locations after running out of space in his living room. "Every year I go through them and do the Marie Kondo thing so I have the best in my living room, and the rest go to the other places. I'm still trying to figure out my tastes and which records I really need, but I'm not selling them just yet."
When touring their latest album, A​ş​k, across Europe, Jasper created a vinyl mix for each country they visited, using only records he owned from that country. "A part of record collecting for me is sharing it," he explains. "It was so nice to go through and realise more about what I owned and discover my own collection again but in a different light. But it's also nice to show it off, of course."
For his VF Mix, Jasper delves into the rarities of his collection. "Everything is from the '60s, '70s and '80s–my favourite decades of music–and under the radar," he describes. "They fall under the combination of folk and pop while being inventive and psychedelic."
"Some of these artists only made one album or 7"," he adds, with inclusions like Ted Rox & Flamingo 5 and Chitra & Suky Akkal being nearly non-existent online.
Listen to the mix in the player above, view the tracklist below, and read on for some more handpicked selections from Verhulst himself.
Tracklist:
Yanti Bersaudara – Djanger (Indonesia, 1971)
Voula Pala (Βούλα Πάλλα) – Τ' Ακους Κουμπάρα Μου (Greece, 1973)
Nevzat Yalaz & Vasfi Uçaroğlu Orkestrası – Bahriyeli (Turkey, 1966)
Makhfirat Hamroqulova & Gulshan (Махфират Ҳамроқулова & Гульшан)  – Дилро Бубин (Tajikistan, 1985)
Los Pasteles Verdes – Virgenes Del Sol (Peru, 1980)
Emilia Contessa – Djula-Djuli Surabaja (Singapore, 1970)
The Leon-Symphoniette – Dance of the Rice-Thresher (Japan, 1963)
Ted Rox & Flamingo 5- She Is A Lilly Of The Field (Trinidad & Tobago, date unknown)
Morgan & Brothers – Harari (South Africa, date unknown)
Reuma Abas – Wa'ana Fda Leumi (Israel, 1980)
Igal Bashan – Deror Yikra (Israel, 1976)
Bimbo & Lin – Borondong Garing (Indonesia, 1970s)
Hongthong Dao Udon – Isan (Thailand, 1970s)
Chitra & Suky Akkal – Aaja Meri Barbaad Mohabbat (Suriname, date unknown)
Huda – Ya F'racheh (Lebanon, 1980)
Gulîstan – Dinya Zor Ciwan E (The world is wonderful) (Kurdistan/Sweden, 1987)
Brahim Izri – Itri-Out (Algeria/France, 1988)
---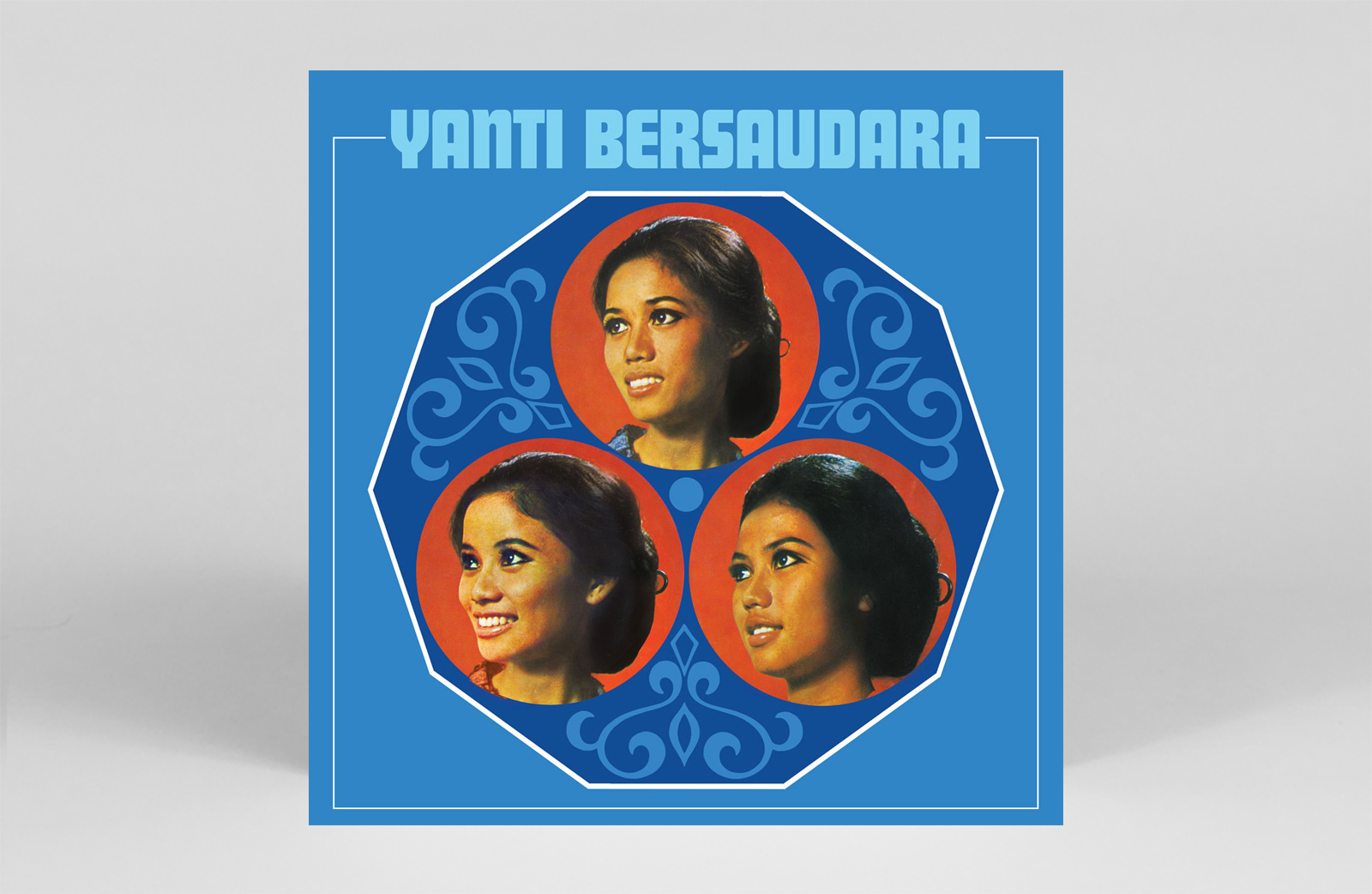 Yanti Bersaudara
"Lembur Kuring"
Indonesia, 1971
I've included a different song by the same group in this mix ("Djanger"), but "Lembur Kuring" is definitely one of my favourite folk-pop recordings of all time. It's a traditional Sundanese folk song from Java and this recording has an otherworldly beauty with its unique groove and harmonies.
Yanti Bersaudara were three sisters, and one of them also features on the mix alongside her brother's band Bimbo.
---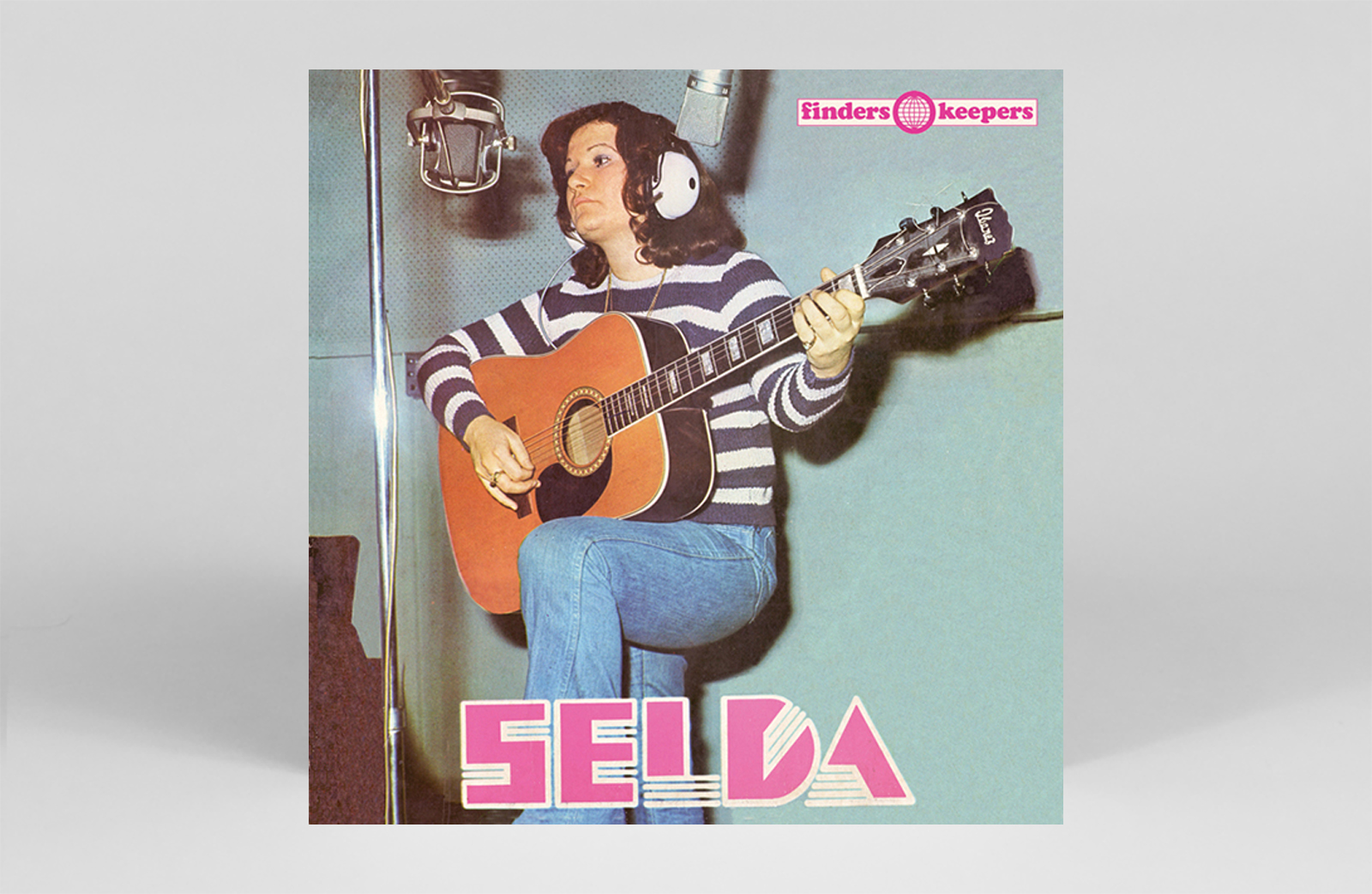 Selda
Selda
Turkiye, 1976
Selda Bağcan was my introduction to Turkish music. If it wasn't for her 1976 self-titled album, I wouldn't have been asked to make this mix in the first place. Hearing this album sparked my interest in folky psychedelic pop music from around the globe. It's a great album from start to finish and my favourite Turkish record. 
The melodies and the sound of the language were so exotic to my ears, but it has all the psychedelic '70s rock ingredients that I love like synthesisers, groovy bass and drums, phasers and delays.
---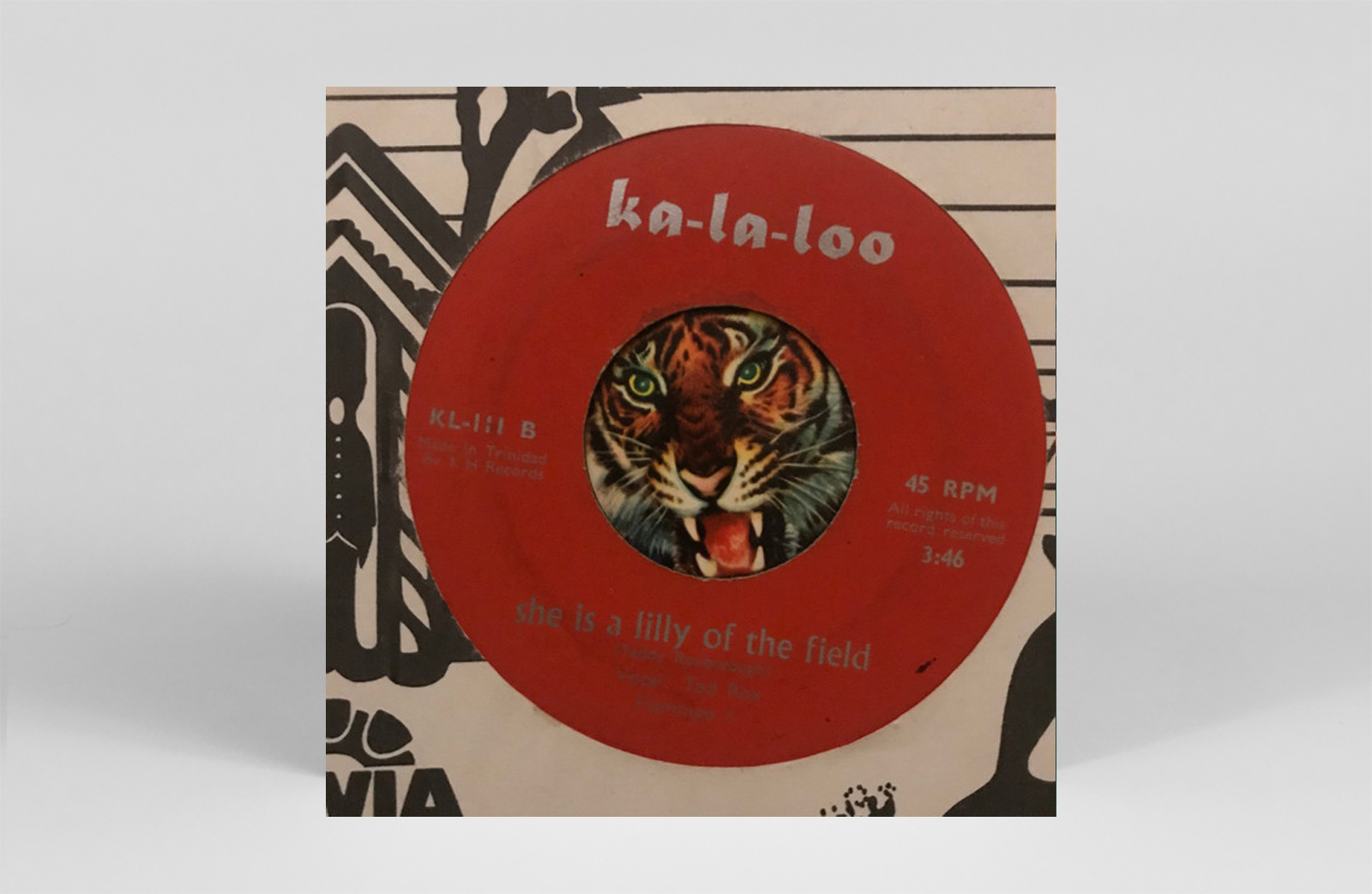 Ted Rox & Flamingo 5
"She Is A Lilly Of The Field"
Trinidad & Tobago, date unknown
I heard a short fragment of this song when someone shared what they'd found when digging for records in Barbados. He'd posted a crappy video of it playing, so I asked him what it was but it was nowhere to be found. It wasn't on Discogs or YouTube–you couldn't even Google it. I just couldn't find that song.
For months after that, I'd type the title into Discogs every day to see if someone had put it up. Then finally, someone put it up for sale so I contacted them straightaway to tell him how much I wanted this record. Luckily, he was in Italy and we were playing a show there in the city where this guy lived, so he came along to give me it. 
It's nerdy, but it gives me an extra kick if something is so invisible online.
---
Chitra & Suky Akkal
"Aaja Meri Barbaad Mohabbat"
Suriname, date unknown
I picked this up at a huge record fair we have in the Netherlands around four to five years ago. A guy I knew there told me that I'd like it, and he was right. I've never seen it again though, it's not on Discogs or YouTube–it's invisible online!
"Aaja Meri Barbaad Mohabbat" is a Bollywood classic. Here it's performed on an organ with auto accompaniment and vocals. Very minimal but I love the energy and intensity.
---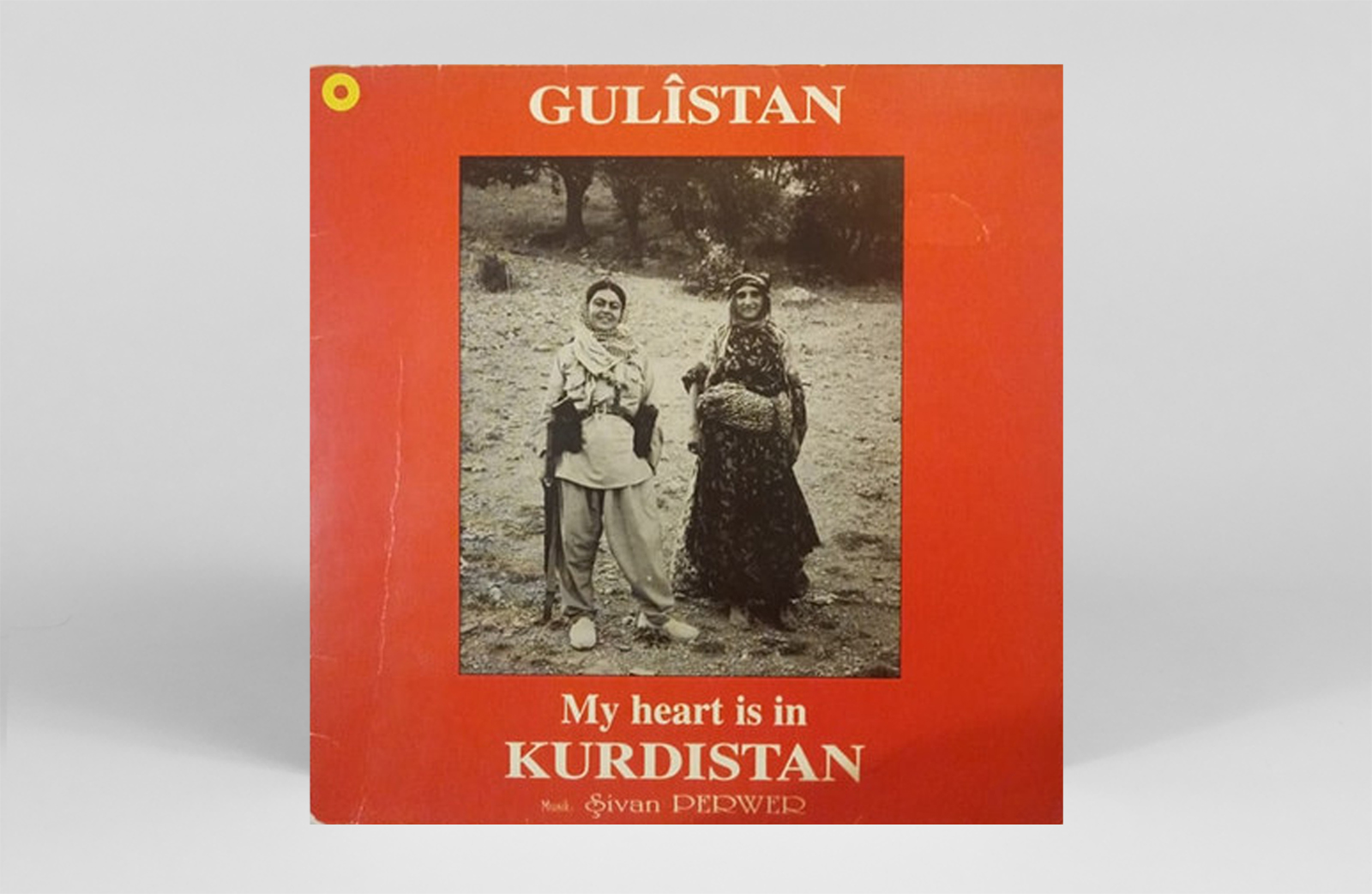 Gulîstan
"Dinya Zor Ciwan E (The World Is Wonderful)"
Kurdistan/Sweden, 1987
"Dinya Zor Ciwan E (The World Is Wonderful)" was recorded in Sweden but the performers are from Kurdistan. It has an auto accompaniment and organ arrangement like "Aaja Meri Barbaad Mohabbat", but also has guitar parts.
I find it so intense and hypnotic.