Published on
November 13, 2015
Category
Features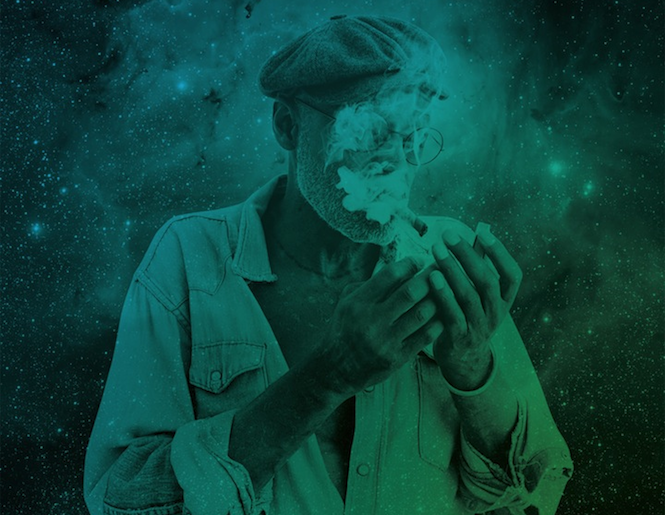 From Mulatu Astatke to film icon Melvin Van Peebles, Malcolm Catto's pysch-funk outfit sure know how to orchestrate a collaboration. A heady brew of the exotic and the odd, the mighty Heliocentrics universe is littered with gems waiting to be unearthed – as Markey Funk shows us below.
---
Words: Markey Funk
---
The Heliocentrics is undoubtedly one of the most incredible things to happen in music of the past decade. The band's unique blend of raw funk, dark cinematic psychedelia and sci-fi jazz has earned them a cult following around the globe. Among their dedicated supporters, you may find Gilles Peterson, Egon, Madlib and The Gaslamp Killer, while the ever expanding list of their collaborators includes rapper MF Doom, ethio-jazz maestro Mulatu Astatke, pianist and oriental music specialist Lloyd Miller, highlife legend Orlando Julius and director / author Melvin Van Peebles.
Even though their debut LP Out There sounded like they'd just landed from a distant planet, the band didn't at all appear out of nowhere. A collective of extremely talented like-minded individuals, they're a band that have been developing their sound (together and separately) since the late '90s. Their rich and diverse discography is a document of a musical voyage, in which every step and every person has its essential contribution.
The story begins in the London-based Tardis Studios, where musician and sound engineer Mike Burnham helped record, mix and produce records by his friends: drummer and record collector Malcolm Catto, bassist Jake Ferguson, guitarist Adrian Owusu, and producers Coz Littler (a.k.a. Mr Chop) and Gareth Goddard (a.k.a. Cherrystones).
The common passion for raw deep funk, spiritual jazz, analogue electronics, '60s and '70s psychedelia, and old sci-fi and thriller films, led them to experiment mixing these ingredients in different proportions. In a short period of time between 1998 and 2002, all their recordings made up catalogues of two small labels: A.P.E. Records, run by Littler, and Catto's own Stark Reality (under Jazzman Records' umbrella). By 2002 both labels closed down, and out of ashes of Tardis and Stark Reality came The Heliocentrics and their homebase – the Quatermass Studio, where Catto, Ferguson, Burnham, Owusu, and their numerous musician friends, have been creating their outer space psychedelic groove music ever since.
With the following list, comprised of some of the less familiar titles, I've tried to recreate the chronology and development of The Heliocentrics' unique musical identity: from the very first signs of the future direction, to a clear definition of the signature sonic palette, as the band was approaching its second album – 2013's 13 Degrees of Reality.
---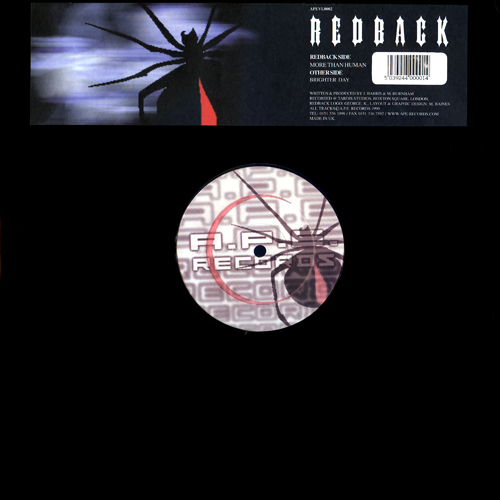 Redback
'More than Human' from 12″
(A.P.E. Records,1999)
When this 12″ single came out, no one could foresee that, alongside a few other releases, it would set the foundation for a signature sound. The year is 1999, and it's hard to imagine straight-up raw funk having an audience, let alone psychedelic spaced-out business. Most probably filed under left field / trip-hop back then, this record contains a few elements easily associated with the Heliocentrics sound: 'More than Human' is a shady, cinematic groover with sharp drums and dramatic strings, while the B-side 'Better Days' is a hypnotic acid-drenched Indian-flavoured high-speed banger. The short-lived A.P.E. Records released only four 12"s, each one of which is a historical gem, including early music by Cherrystones and Mr. Chop (who was yet to become one of Helio's regular collaborators).
---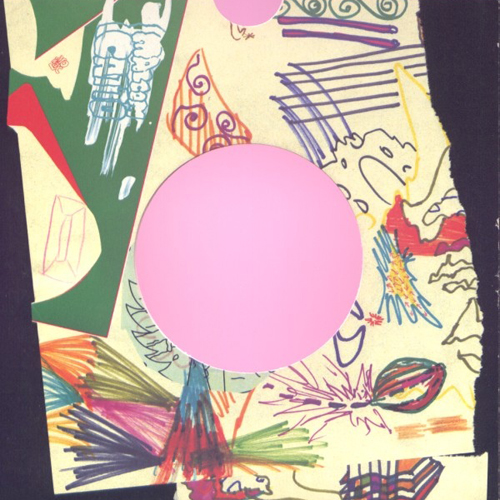 Malcom Catto
'Copter' from 7″
(Mo'Wax, 2001)
One of the most distinctive features in the Heliocentrics' sound is without a doubt Malcolm Catto's razor-sharp drum beat. While he was already recording with the band's other future members as The Soul Destroyers, he also produced his only solo album (with plenty of help from Mike Burnham) Popcorn Bubble Fish for the legendary Mo'Wax label. You can learn more about the origins of Heliocentrics' musical universe, from this record alone than from all the of the rest combined. With its 15 tracks of raw, distorted, abstract, retro-futuristic funk, played entirely by Malcolm himself, the album takes listeners on a dark journey in a damaged spaceship, desperately trying to make its way through constant signal interference.
The CD-version of Popcorn Bubble Fish consisted of tracks from three vinyl releases: 9-track LP and two 7″ singles, with only one exception – 'Copter', the hypnotic four-and-a-half-minute groover off the second 45.
---
Shadé and the Jazz Destroyers
'Newborn (Live)' from 7″
(Stark Reality, 2001)
One of the collaborations to emerge out of the Tardis Studios lab was The Soul Destroyers, which included future core members of The Heliocentrics – Malcolm Catto, Jake Ferguson, Adrian Owusu and percussionist Jack Yglesias. This 7″, under the name variation The Jazz Destroyers, recorded with vocalist Shadé Adjumo, is the least familiar record by the band. Unlike the heavy intense funk of their other 45s, this one takes rather in a smooth soul jazz direction (hence the title change). The unpolished, imperfect sound of live recording only adds a special charm to both tunes. The drummer's credit isn't mentioned anywhere, but the signature beat on 'Newborn' renders Catto's involvement absolutely undeniable.
---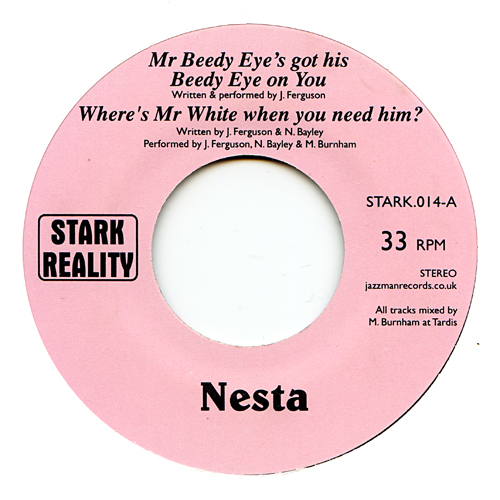 Nesta
'Where's Mr White When You Need Him?' from The Strongest Drug in the World
(Stark Reality, 2000)
This space age-flavoured 4-track 7″ EP by Jake Ferguson and his Soul Destroyers peers is a necessary chapter in the Heliocentrics history. Not as raw and dirty as Malcolm's solo recordings, and quite far from the heavy funk vein of Soul Destroyers, this record contains plenty of essential elements that would reappear on the band's first LP seven years later: abstract electronics, space jazz and cinematic psyched-out funk. The music still sounds unpolished and slightly uncertain, but the future perspective is already in-sight.
---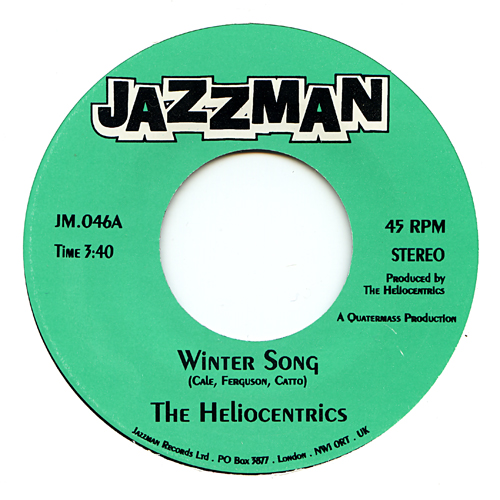 The Heliocentrics
'Winter Song' from 7″
(Jazzman Records, 2005)
After 3 years in operation, Stark Reality finally closed down in 2002, leaving behind 18 records of extraordinary music that were too forward-looking for their time. Soul Destroyers stopped recording, and after 3 years of silence returned to the parent label under a new title – The Heliocentrics. This very first recording they made feels almost like an experiment: the psychedelic A-side is a slow hypnotizing jam, topped with a segment from Nico's 'It Was a Pleasure Then' – rather a suggestion for new direction, that would reveal itself to the fullest on the debut album two years later. The B-side is another suggestion: this time more towards cosmic jazz – somewhere between Sun Ra and Modern Jazz Quartet. Looking back today, it's very clear that this small record was a gateway between the band's searching (or learning) years and finding its unique musical identity.
---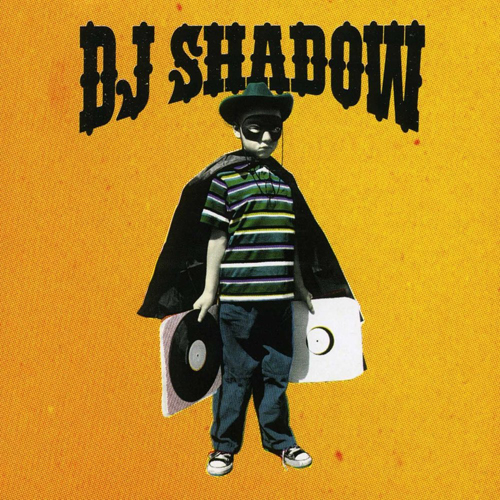 DJ Shadow featuring The Heliocentrics
'Skullfuckery' from The Outsider
(The Outsider, Island Records, 2006)
The first artist to collaborate with The Heliocentrics in its complete form was DJ Shadow on his contradictory yet visionary third album The Outsider. The band arranged and played on 'This Time', which would later become the most successful of the album's four singles. However, it was another track that never got the attention it really deserves: the heavy psyched-out funk banger 'Skullfuckery' never appeared on vinyl. It remained an extra track on the UK CD edition of the album, and appeared once again strictly on the CD version of the Reconstructed compilation. Co-written by Shadow and Max Weissenfeldt (of The Poets of Rhythm / The Whitefield Brothers, who joined The Heliocentrics on vibraphone and percussion), this track is a wild journey through tight and tough grooves. Even though it sounds very distant from their traditional aesthetic (which was yet to reveal itself to the fullest a year later), it's really a special episode in the group's history.
---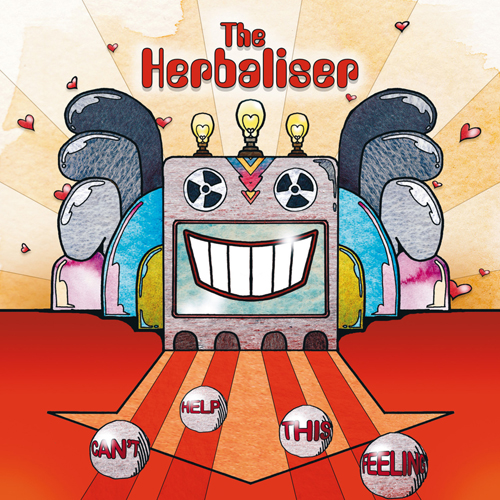 The Herbaliser
'Can't Help This Feeling (The Heliocentrics Remix)' from EP
(Studio !K7, 2008)
Listen / Buy
There are quite a few "onlys" about this track: the only remix by The Heliocentrics, taken from the only official single off The Herbaliser's only album for Studio !K7, which was also the only album to feature vocals of Jessica Darling. What does "Heliocentrics Remix" mean? Well, this is an upbeat live jam, based on motives from the original song with added tiny bits of echoing vocals here and there. This tune might as well have been another recording from Out There sessions, that mysteriously found itself on another band's record. In fact, this description fits the both said bands quite neatly. I'm sure that no one would have refused to hear more Helio remixes like this.
---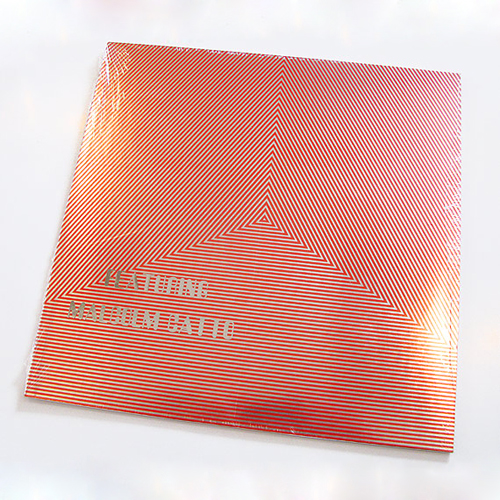 MRR-ADM featuring Malcolm Catto
'013' from MRR-ADM EP
(Self released, 2008)
Ever since his cult debut, Malcolm Catto has been contributing his dirty, sharp drumming to a string of LA-based artists, including Madlib (on Shades of Blue and Sound Directions), Connie Price & the Keystones (on their debut EP and album) and Egon. However, the recording that was much closer to his own (and The Heliocentrics) sound was made in San Diego.
The duo of drum break-crazy analogue sound freaks Michael Raymond Russell (MRR) and Adam Douglas Manella (ADM) was a new incarnation of the collective, previously known as MHE (Machines Have Emotions), which was started by Russell and The Gaslamp Killer back in 1999. At the time when Catto was spending plenty of time in California, it was quite obvious that the two would meet up in the studio to celebrate their common passion for raw vintage drums and dark cinematic psychedelia. The result of this collaboration was pressed on the B-side of MRR-ADM's only 10″ EP: three pieces of the finest drum-centric psychedelic groove ever made. Of all the three tracks, I've chosen the less familiar second cut – a slow heavy 6/8 psychedelic jazz theme with a strong Giallo influence.
---
Virgil Howe & Malcolm Catto
'B-Boy Spaceshuffle' from 7″
(Breakin' Bread, 2010)
Another significant Catto collaboration, this track was recorded for the first release in Virgil Howe's short-lived "Drummer Series". It's not clear what came first: the drum-track or the whole idea. But the result is a high-speed yet dreamy ride with Howe's cosmic synth textures and pads floating on top of Malcolm's unstoppable beat. It definitely has that trippy feel of Heliocentrics' music, but instead of traditional raw psychedelic jazz sound, it goes in a different futuristic direction, more reminiscent of Blade Runner than Sun Ra.
The curious fact about this record is that by the time of its release Virgil Howe was playing with the power trio Little Barrie, whose career took off on Catto's Stark Reality, where the band released its three debut singles back in the early 2000's (two of which were recorded and produced by Mike Burnham at Tardis).
---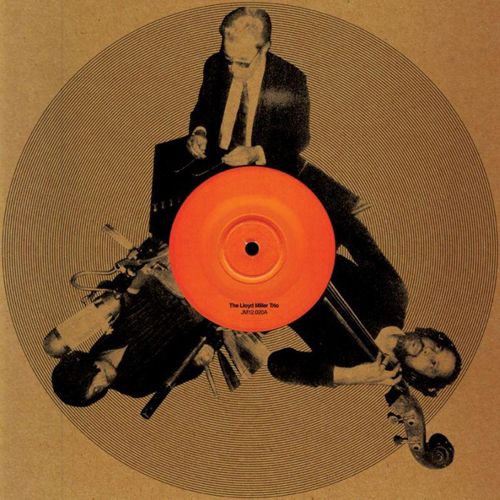 The Lloyd Miller Trio
'Electricone' from The Lloyd Miller Trio EP
(Jazzman Records, 2010)
After the release of their debut album Out There, The Heliocentrics have successfully collaborated with the godfather of ethio-jazz Mulatu Astatke, which resulted in a highly acclaimed album for Strut Records, and an extensive world tour. The band's next collaboration was with cult American jazz musician and eastern music expert Lloyd Miller.
Miller was among the first western jazz musicians to explore the music of Persia and Afghanistan, and combine it with his own compositions. The new interest in his blend of jazz and oriental music was ignited by Jazzman Records compilation Spiritual Jazz, which included one of his pieces. Following the release of collection of highlights from his back catalogue, Miller recorded a four-track EP of new material with Malcolm Catto and Jake Ferguson. The deep, abstract and dark opening tune 'Electricone' has plenty in common with the space jazz aspect of the Heliocentrics' sound – an aspect that's become more dominant in the band's subsequent releases.
---
Further Listening:
The Soul Destroyers – 'Keep On' from Fakin' It 7″ (Stark Reality, 2001)
Connie Price & the Keystones – 'Double Dutch' from Wildflowers (Now-Again, 2004)
Mr Chop – 'Metropoli Del Ferro' from Lightworlds (Now-Again, 2008)
The Heliocentrics – 'Outer Realms' from Quatermass Sessions 1 (Now-Again, 2013)
Orlando Julius & the Heliocentrics – 'Alafia' from Jaiyede Afro (Strut Records, 2014)
---
Pre-order Markey Funk's new album, out this December, here.