Published on
June 25, 2013
Category
Features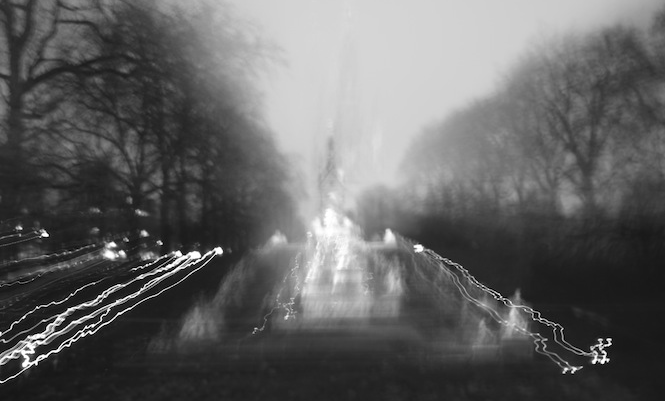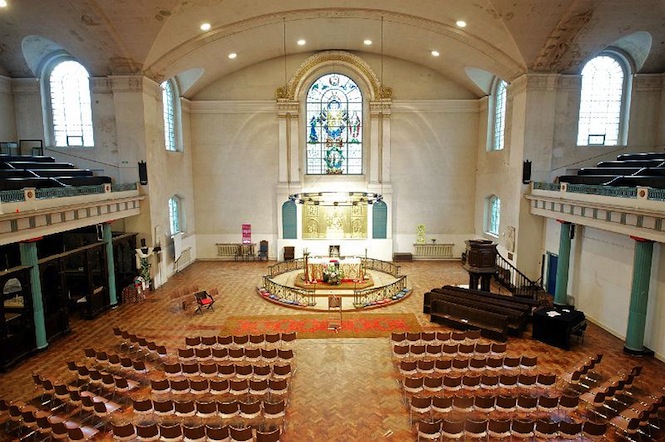 Co-founder James Hammond introduces the four acts lined up for this summer's innovative concert series in the St. John at Hackney church.
Founded by friends Chris Vaughan and James Hammond, the four concerts that constitute the St. John Sessions taking place every month across the summer are no less than an education in electronic minimalism. Raising money for Chris's arts charity Moringa, the sessions have bucked the remit of traditional fundraisers by curating a challenging series that represents what James calls "an essence of our collective taste in music".
Defined as much by the grandiose surroundings of the one thousand capacity church hall in Hackney, the series will open with cult tape-loop artist William Basinksi and Austrian sound experimentalist Fennesz, before featuring Erased Tapes pianist Nils Frahm, a multi-sensory performance by enigmatic techno producer Actress and visionary ambient producer Tim Hecker.
Although the series is united in James' eyes by "a strong focus on listening", each show will have its idiosyncrasies with the artists given a budget and what he calls "a sort of carte-blanche to do what they want with the space".
With all proceeds after costs going to the charity, St. John Sessions are also working closely with the local community to bring what is a serious and esoteric line-up to a broader audience. With that in mind, James Hammond introduces each act and describes a little of what we can expect.
---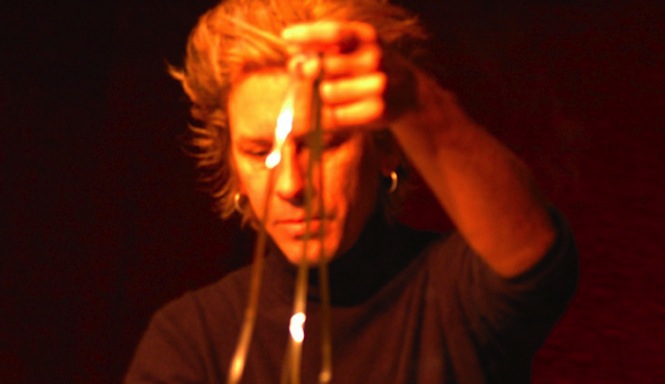 William Basinski, Fennesz, Helm – Thursday 27th June
William Basinski has a huge canon of work and in most of what he does he draws on the library of analogue tape that he has recorded in the past. For example, the Disintegration Loops are loops of what was synthesizer music which William recorded on to tape loops in the late 70's and early 80's. I think his idea was to capture the music of the spheres or something timeless within his music.
Anyway, he came to transfer them digitally around 2001 and there's a whole story with September 11th which just so happens was at the time he was transferring the original loops from reel to reel onto digital medium. As he transferred the loops the tape disintegrated slowly; so the plastic and the iron compound which is used in recording tapes just began to disintegrate very slowly over each loop. For me it just captures something about the essence of life. It's so romantic, just this slow decay of this beautiful melody. I've seen it said that especially in a live venue, he just walks this line between beauty and despair. It's a very grandiose statement, but for me as a fan of his music, that's why I listen. There's certainly a lot of sitting and contemplating and meditating involved with the experience of seeing him live.
For this concert, he's bringing his reel-to-reels with him, and he's got a new release out called Nocturnes that is his latest work, but one of his earliest pieces, which he recorded in the late 70's in San Francisco. We're hoping to project some of his films onto the back of the church too.
---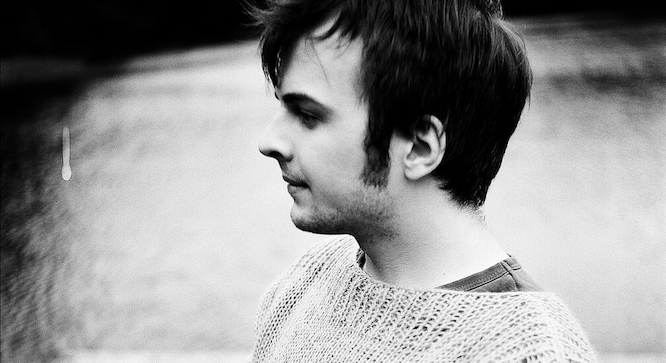 Nils Frahm, Lost Score – Thursday 11th July
I came across Nils through Chris who's my partner on this. Nils is going to play recent stuff. We've planned for it to be in the round and I know he wanted it to be a very special show. The lighting is going to be quite spectacular for the setting – keeping it within the nature of the church because it's beautiful enough in some ways. We've hired him a Fender Rhodes, he's going to be playing a Juno synthesizer tape-delay and a Yamaha C7 grand-piano, but the exciting thing of the night is that although he's going to play a majority of the set on the piano, there's a beautiful organ in the church – a huge organ on the top balcony level – and he's going to go up and perform some bits on this stunning organ.
The other person on the bill is a good friend of ours, a guy called Jack Wiley, who plays in Portico Quartet and he's got a new solo project called Lost Score. They are ambient piano-works and he's going to get a stack of TV's in do a piece that revolves around this stack of TV's and his more recent music.
---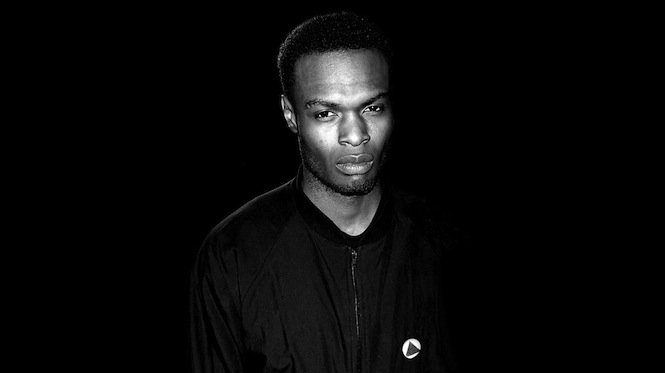 Actress, Eddie Peak, Nic Hamilton – Thursday 29th August
Actress takes the series in a slightly different direction, where in comparison to the first two acts there is suddenly a bit more of a dancefloor vibe to it. That said, I get the impression it's going to be more on the ambient side of Actress' work and there was even talk of him creating something specifically for the event.
I think it's going to be a mystery but he's doing exactly what we could have hoped for from the concept of the Sessions and has a complete vision of what he wants to do in the space. He's got a contemporary dance artist called Eddie Peak coming in as well as a guy called Nic Hamilton. I think he wants to get in some violinists as well and he was talking about subtle lighting, smoke machines, projections to create a multi-sensory experience.
---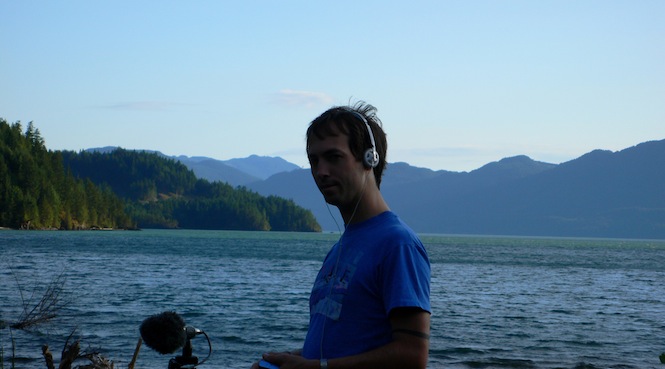 Tim Hecker, Pete Swanson, Vessel – Thursday 19th September
I'm a huge fan of Tim Hecker and used to work at Southern Records as an intern, and Southern used to distribute Kranky Records and Tim Hecker was and still is on Kranky Records. I've been aware of him for a while, and then he released that Ravedeath, 1972 album which was incredible. If we were going to get Basinski, we're had to get Tim Hecker as well.
It's difficult to describe Tim Hecker beyond very general words like "ambient". I think he has a very unique sense of texture, tone and timing. He uses a lot of techniques which I'm very interested in. If you listen to his early records, they sounds like someone getting to grips with their art but I think he's been involved in it for so long he is a kind of visionary with this music and now he's really at the top of his game. In the church he's going to play in blackout so there is an element to his music which is perhaps like sensory deprivation and a pure focus on the sound, a pure focus on the listening.
---
For more info and to book tickets, visit the St. John Sessions website.