Published on
September 9, 2013
Category
Features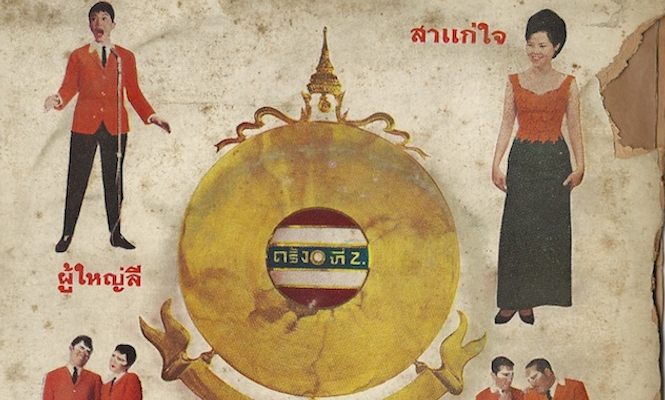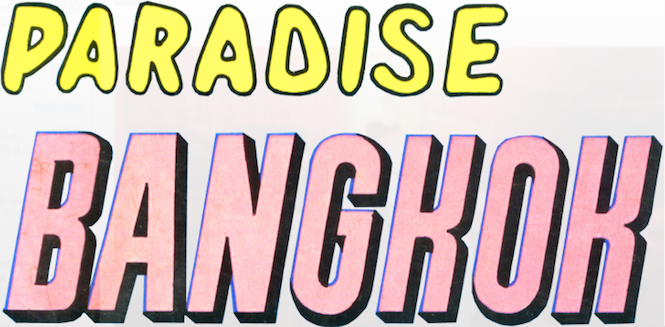 Chris Menist of Anglo-Thai label Paradise Bangkok selects 7 definitive Thai 45s.
Words: Chris Menist
There was something undoubtedly special about the period I lived in Bangkok, picking through shops, street markets & personal collections on the hunt for strange, obscure and funky Thai vinyl, be it raw countryside molam, underground and experimental luk thung, or heavy, spiritual lae, all local music styles I'd had no knowledge of prior to moving.
To then meet and team up with my now long-term DJ partner & friend, Maft Sai, presenting this music in a club setting for a young and mixed audience brought the music & culture alive and into the present tense. This wasn't merely archival research – this was something that was fresh & relevant in the 21st century.
'Paradise Bangkok' started as a regular club night, where we would play our latest finds, alongside reggae, jazz, African and other music from all across Asia, be it Pakistan, Indonesia or Vietnam. Sure, it was born out of the same geeky passion all collectors possess, but it was also a celebration of Asian culture in real time.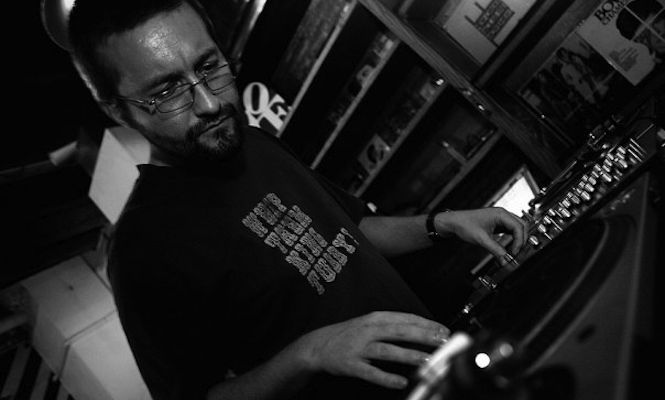 In addition to DJing, we started to put on live events with some of the great singers and musicians whose vintage vinyl we'd been playing over the years, and after I relocated back to Europe, began the 'Paradise Bangkok' label which has a focus of reissuing some of these hitherto forgotten gems to a new audience.
Our 5th limited edition 45 will be out this autumn, alongside a compilation of all the previously issued tracks in this 7" series. In addition to that, myself & Maft Sai have just completed a small tour of Europe with The Paradise Bangkok Molam International Band, our current live project, who's debut should be out in early 2014. Watch this space!
The 7"s presented below were all found in Bangkok and went on to become tried & tested dancefloor winners whether they were spun in Thailand, Japan or Europe. For me, they speak of the creativity and originality of Asian music culture, which gets too often overlooked. In no particular order…
---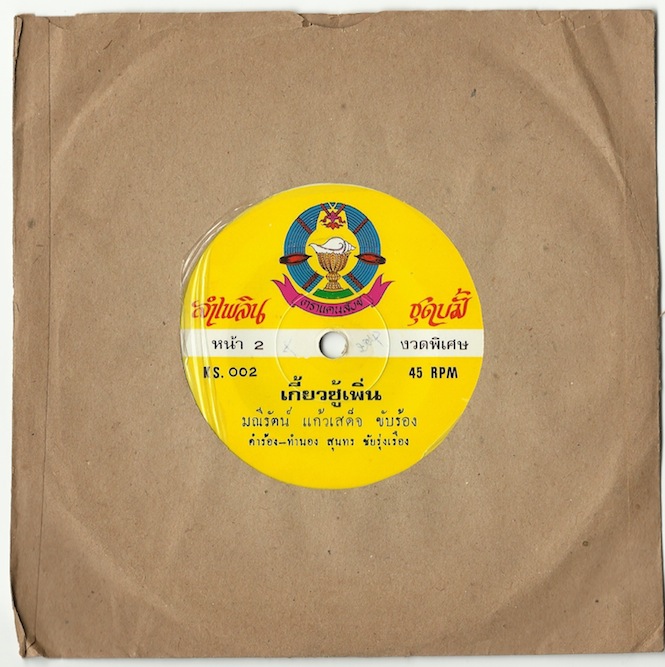 'Kiew Chu Puen' – Maneerat Kaewsadet
Starting with a long intro, characteristic of so many molam tracks, Maneerat's piercing vocal soon gives way to an urgent riff, sat atop a treacle-slow four-to-the-floor groove. What lends this track special appeal for me, is that they seem to have added Space Echo to everything, giving the record an overall woozy & uneasy sheen. The producer was apparently a fan of disco, and this was his own curious tribute to the genre.
---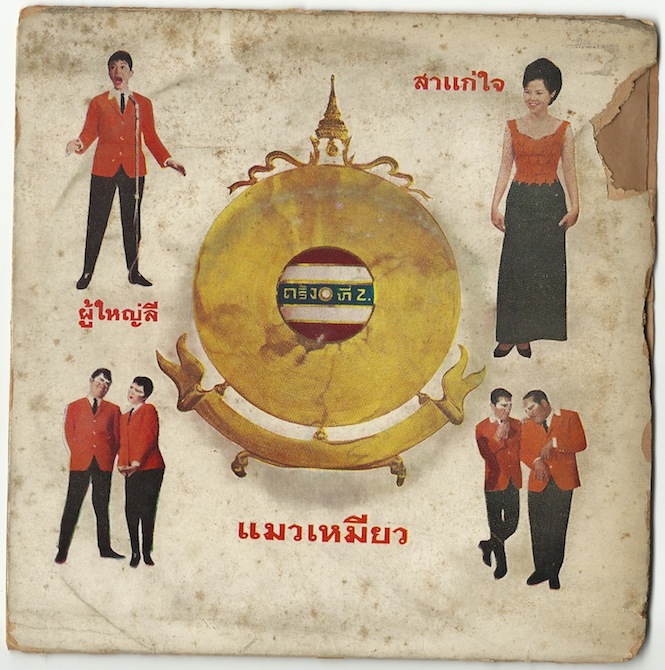 'Pu Yai Lee' – Orasa, Itsarangkul & Samsak
I only found 1 copy of this in my whole time in Bangkok, so I can only assume it was pressed in very small quantities. There was a pretty big tradition of private pressings in Thailand, as records were relatively cheap to make. Sometimes bands might make 100 – 200 copies only to sell at gigs or for radio. This is a take on the old Thai folk song 'Puy Yai Lee', complete with a deranged vocal, dog barks and a ruff garage aesthetic! I had to liberate this from a water-damaged cabinet, where the wooden doors had swollen shut. I don't think it had been opened in years.
---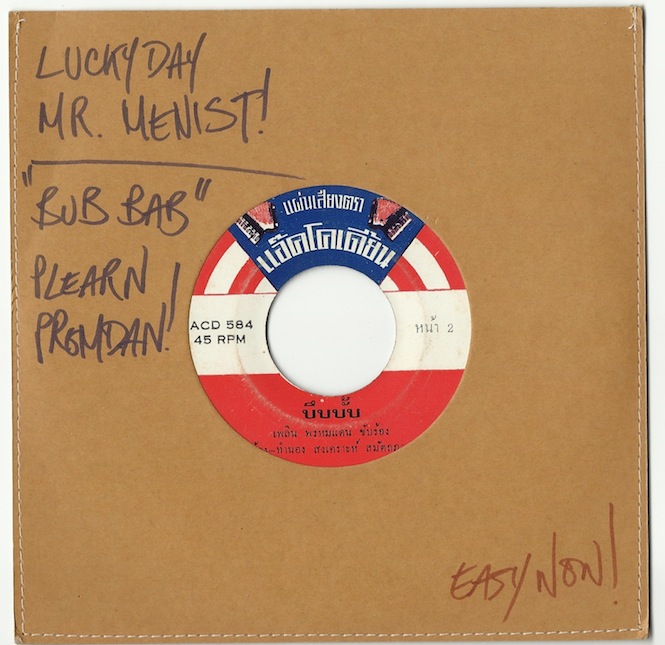 'Bub Bab' – Plearn Promdan
Plearn was a really popular singer back in the day, and still is today. He was known as the inventor of 'talking music', which featured spoken word interludes in the middle of tracks, a gimmick he started after he received a vision in a religiously inspired dream. This rare 7", unearthed for me by Maft, is a rather un-PC outing, as Plearn celebrates various women's anatomy, which he's ogling at a party! Heavy grooves and deep horns.
---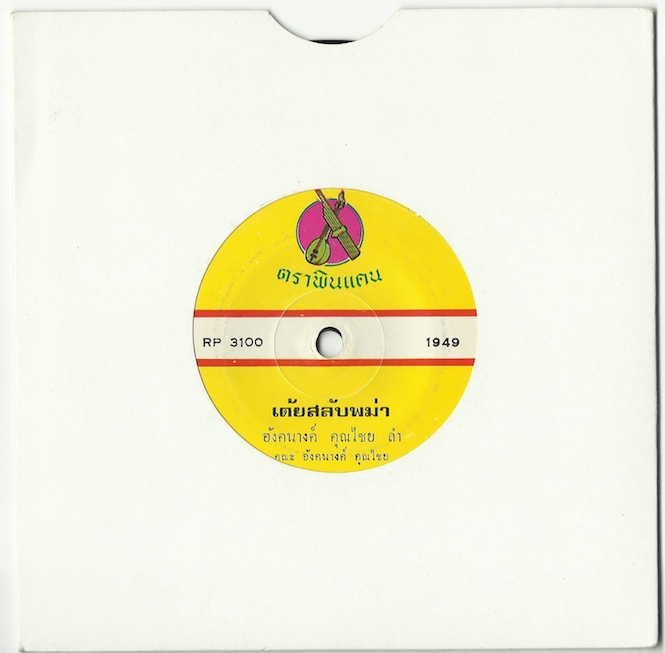 'Teoy Salab Pama' – Angkanang Kunchai
We had the genuine pleasure of working with Angkanang for our 4th Anniversary party earlier this year. Though she's now in her sixties, she's still in fine voice and was a consummate professional on & off stage. She's probably mine & Maft's favorite molam vocalist, and this super fast track is played during peak time at any Paradise Bangkok event. Watching her perform this tune live brought a small tear to my eye, I have to admit.
---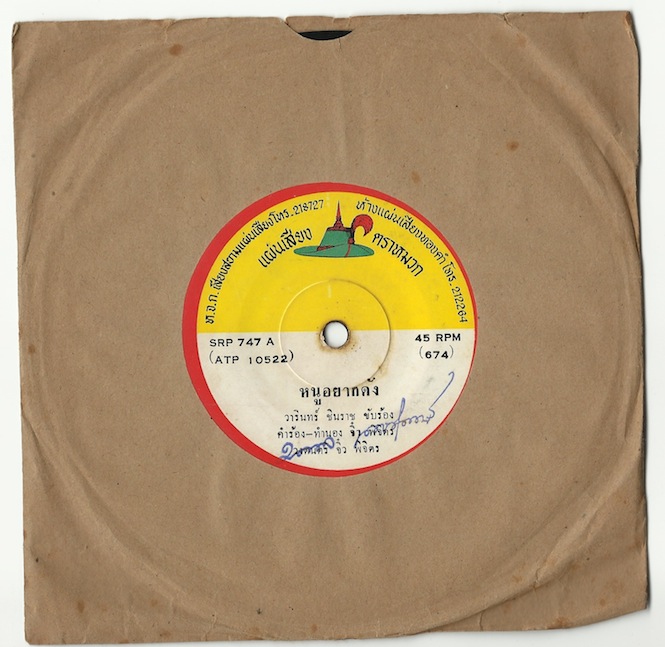 'Nu Yak Dung' – Warin Chinaraj
Super heavy, downtempo lae tune. Although lae is a very traditional music form, and is sung during the ceremony before young men become monks, (even if it's for a brief time, this a common rite of passage in many Buddhist countries), during the late sixties and early seventies the music began to modernise, incorporating bass, drums and horns, often with startling results like this. Aspects of it are almost reminiscent of modal or spiritual jazz. Always a good one to follow the Angkanang, as it gives the dancers a breather.
---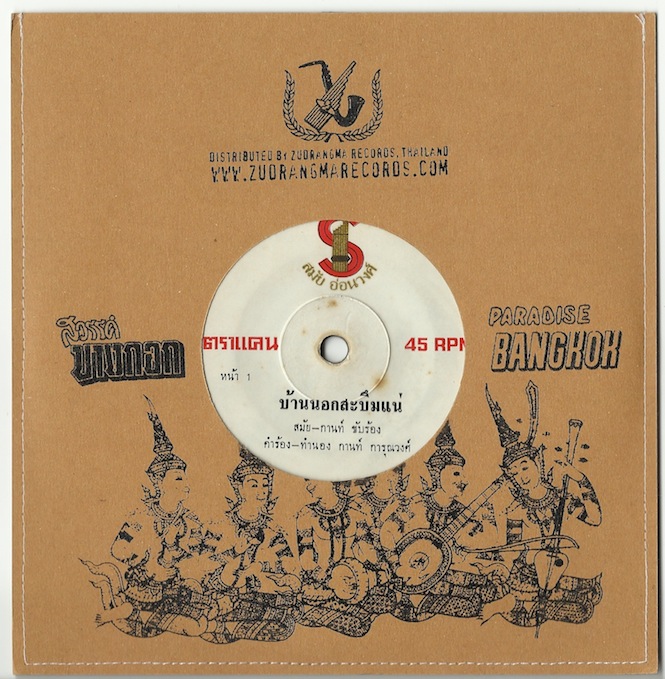 'Bannok Sabuem Nae' – Samai Onwong & Kan Karuenwong
Another private press, there is a better known version of this by Ruengpetch Lamsing. This one is heavier, laden with Farfisa organ stabs, and minor key guitar riffs. Sometimes it sounds like the band is struggling to keep up. Many private press records in Thailand often have no equivalent in the more commercially available releases, and contain an urgency probably due to limited studio time and other economic constraints. Like 'Pu Yai Lee', this is the only copy I ever saw.
---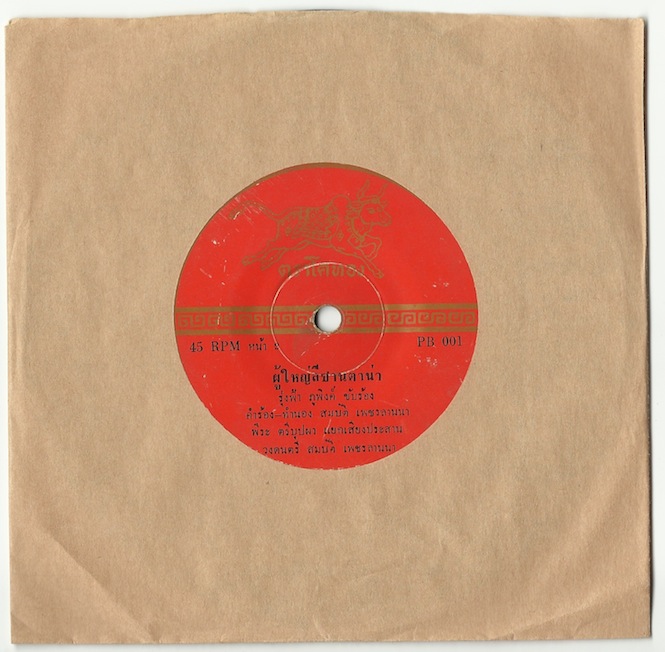 'Puy Yai Lee Santana' – Rung Fah Puping
Another 'Pu Yai Lee' version, this one nodding to Santana's popularity & influence, adding lots of percussion and psyched guitar. I literally couldn't believe my ears when I heard this – I found it at a night market on a stall selling furniture. It was just sitting on top of a second-hand cabinet with some other unremarkable vinyl. All the early Golden Cow label releases are worth checking in my opinion, and we comped this for the 'Thai? Dai!' album which came out on Finders Keepers.
---
'Paradise Bangkok LP Launch Party' October 12th, Ritzy, Brixton 2013 DJ Chris Menist with special guest Miles Cleret (Soundway).
Check out Soundway's 7×7 feature on the 7 best Kenyan 7″s HERE.