Published on
May 22, 2013
Category
Features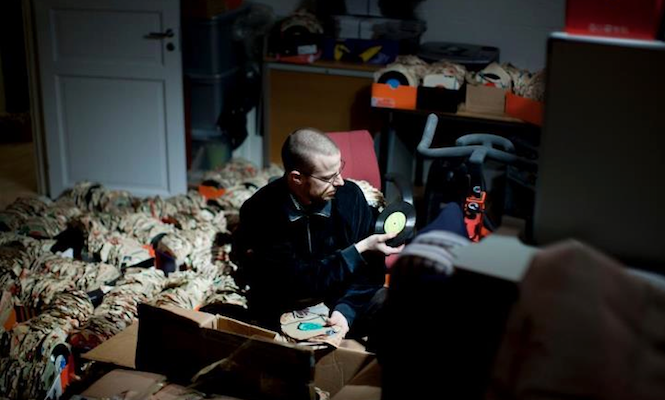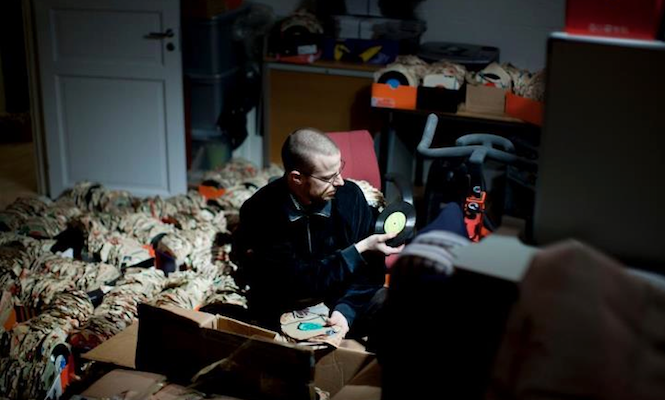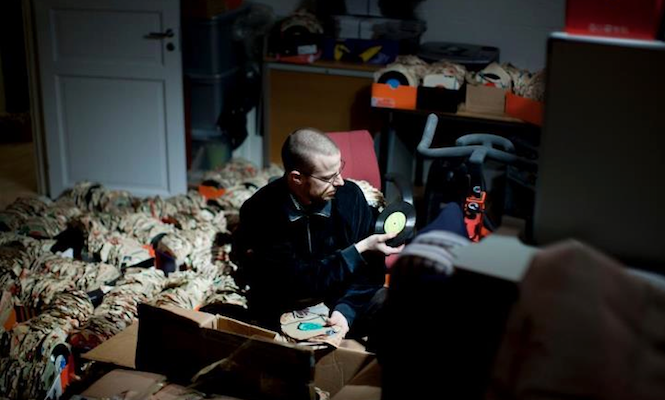 To coincide with Soundway Records' stunning new compilation Kenya Special: Selected East African Recordings from the 1970s & '80s we asked Soundway selector Fredrik Lavik to share his seven favourite Kenyan 45's from the golden age of east African recording.
Words: Fredrik Lavik
My venture with Kenya music started in 2007 when I found a lost stock collection of dusty singles at a woman's house just outside Mombasa. There must have been somewhere between 15,000 – 25,000 singles all piled on top of each other in three metre stacks. Now you can imagine the pain it was to start going through the whole lot; I would have to pull the stacks individually and scout the labels for familiar names. There were several logistical problems too. Firstly my needle was starting to crumble and secondly I had to get to Nairobi the next day to catch the flight home to Norway.
Fast forward to December 2010. For a hefty sum of money I bought the entire stock and had it shipped from Mombasa to Stavanger, on the west coast of Norway. This took four months… And it was with ambivalence that I received the lot on a Monday morning in April 2011. Had they survived the journey? Was it packaged properly?
Now fast forward another two years I can say it's been a time consuming but rewarding process of washing, handling, sorting and recording the Kenyan 45's. I DJ these sounds out in Finland and Norway and I've got my own blog Afro7.net on which I feature my new weekly finds. And then there's this new compilation out on Soundway Records called Kenya Special which features tracks from this collection. It seems like the world is finally ready for the sounds coming out of Kenya in 70's and 80's.
Here are my seven favourite Kenyan 45's that I feel present something unique and special.
---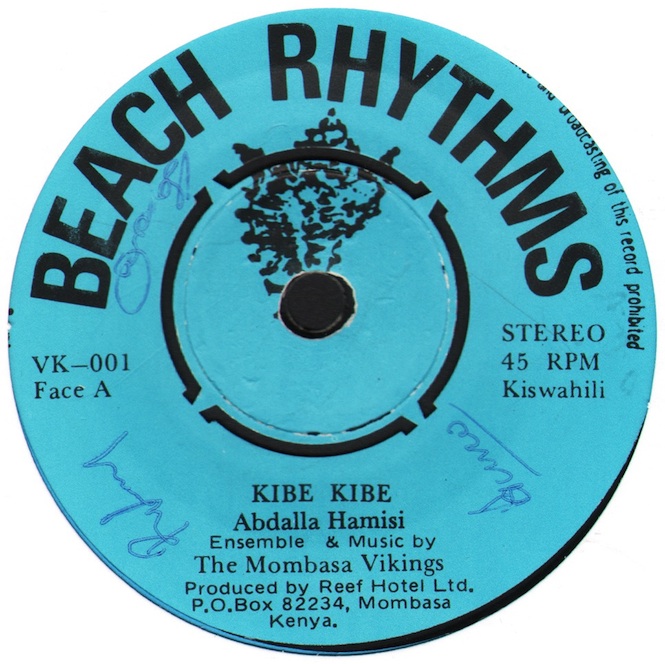 1. Mombasa Vikings 'Kibe Kibe/Mama Mototoyo' [Beach Rhythms] – Mid 70's
There is something very appealing about the label and artwork on this particular 45. You have a coral that's shaped like the African continent (!) and an outfit called Mombasa Vikings. What about the music? Both sides of the disc are a compelling listen. You have the uptempo 'Mama Matotoyo' that will devastate any tropical dancefloor with its organ, flute and killer baseline and the Chakacha number 'Kibe Kibe' with its great flowing melody and chant. It's a product of Kenya's coastal tourist industry, and oh my is this slice of plastic a beauty. I've only ever seen this copy.
---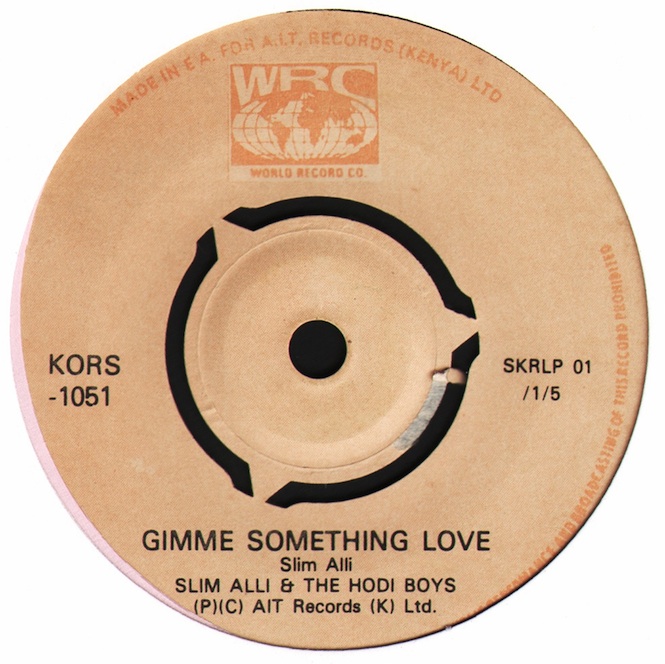 2. Slim Ali & the Hodi Boys 'Give Me Something Love/Tell Me' [WRC] – Late 70's
Chasing the roots of Kenya's funky and soulful outings, you can't fail to come upon Slim Ali. His charismatic presence and vocal abilities gave him many hits throughout the seventies, both with and without the Hodi Boys. Here is a little nugget on the WRC label 'Give Me Something Love' with a catchy refrain and horn riff that will have you humming along.
---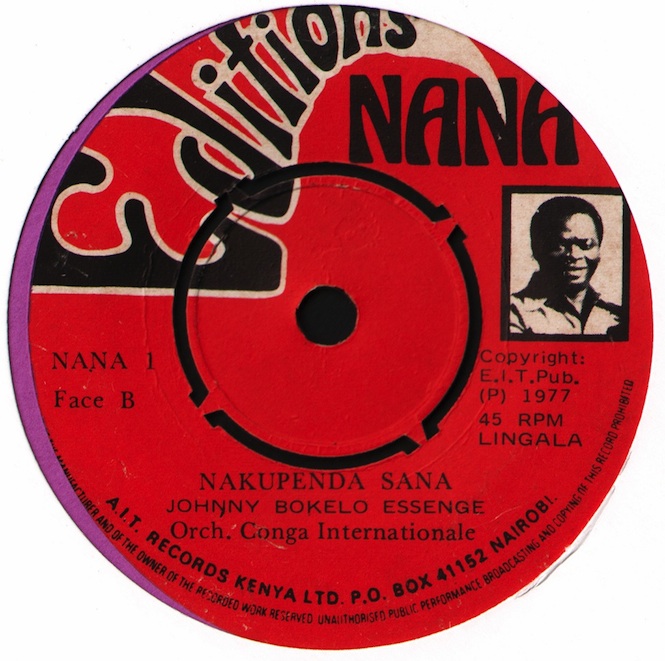 3. Orch. Conga internationale 'Alice/Nakupenda Sana' [Editions NANA] – 1977
Congo's renowned Johnny Bokelo (on the right of the label) found times hard running his own studio in Kinshasa in the late seventies and had to travel to Nairobi with the master tapes to press and distribute his music from Kenya. It's something a lot of other Congolese artists had already done and the music was as popular there as in their home country. This monster track runs for nearly 5 minutes and opens with funky base, guitar vamp and a killer horn breakdown. Sharpen your ears for the climax when the vocal effort and guitar soloing kicks in.
---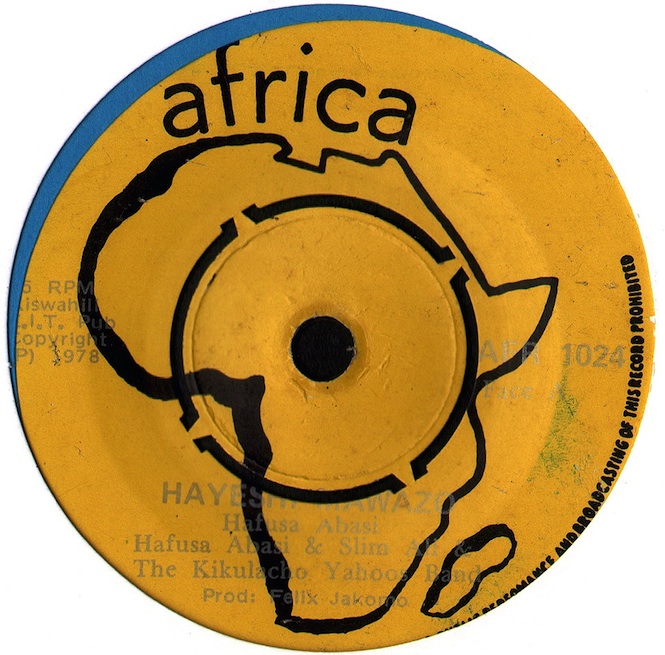 4. Hafusa Abasi & Slim Ali with The Yahoos Band 'Sina Raha/Hayes Mawazo' [Africa] – Mid 70's
Again the compelling label design has left us with a few clues; The Yahoos Band were prolific 70's group who appear on many different Kenyan recordings, often with western-influenced musical arrangements. Already acquainted with Slim Ali, surely this had to be good? Yes! A double sider with two vocal tracks fused with elements of the Chakacha rhythm and Arabic Taarab. The tracks have a timeless quality that will have you coming back for more.
---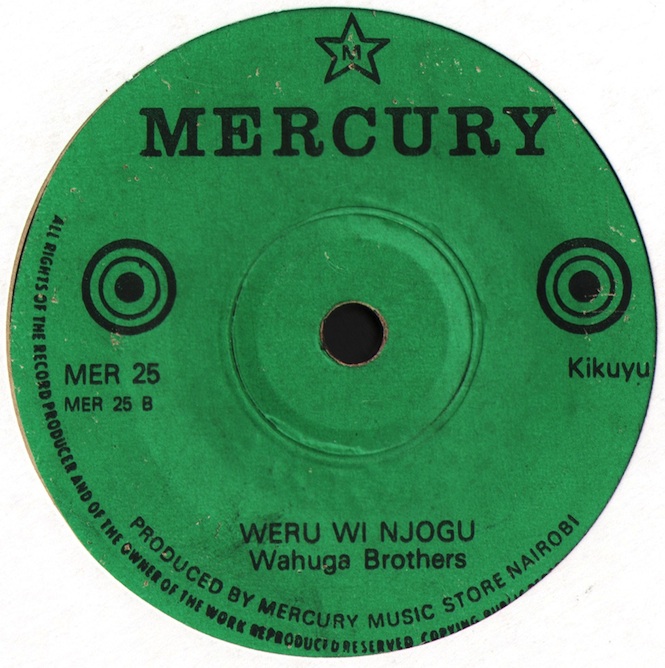 5. Wahuga Brothers 'Kiero Kia Mwanake/Weru Wi Njogu' [Mercury] – Mid 70's
Kikuyu Benga is full of surprises, and once in a while you come across something special. This is one of those burners! A hypnotic vocal performance with a rat-tat-tat stick type pace reminiscent of running train. The climbing guitar riff is perfectly syncopated with the backbeat. This is something for the dancefloors of 2013.
---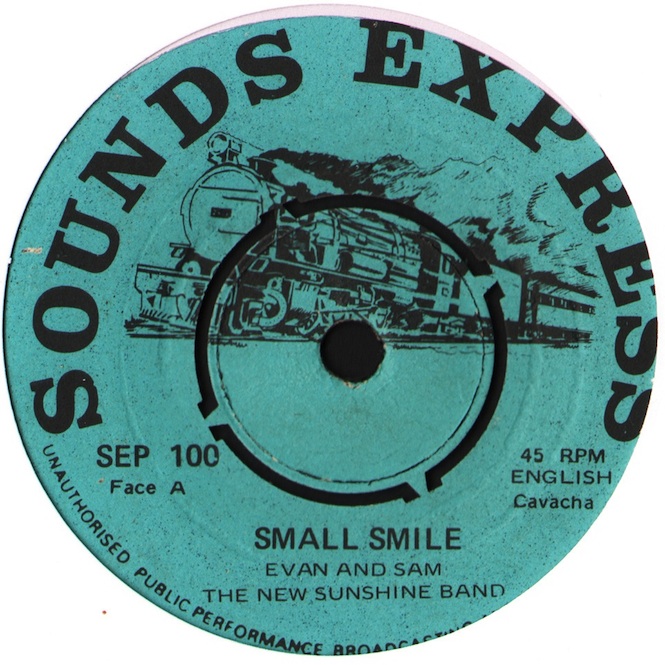 6. The New Sunshine Band 'Honey Baby/Small Smile' [Sounds Express] – Mid 70's
In the liner notes to Kenya Special, Doug Paterson writes "… importantly it demonstrates how Kenyan musicians were tuned into international sounds". This record is a great example. A Kikuyu group with several Benga hits under their belts, The New Sunshine Band took the bold move of doing a 'garage rock' double sider. Guitar-heavy fuzz, with psych influences and screaming vocals in English and catchy as hell!
---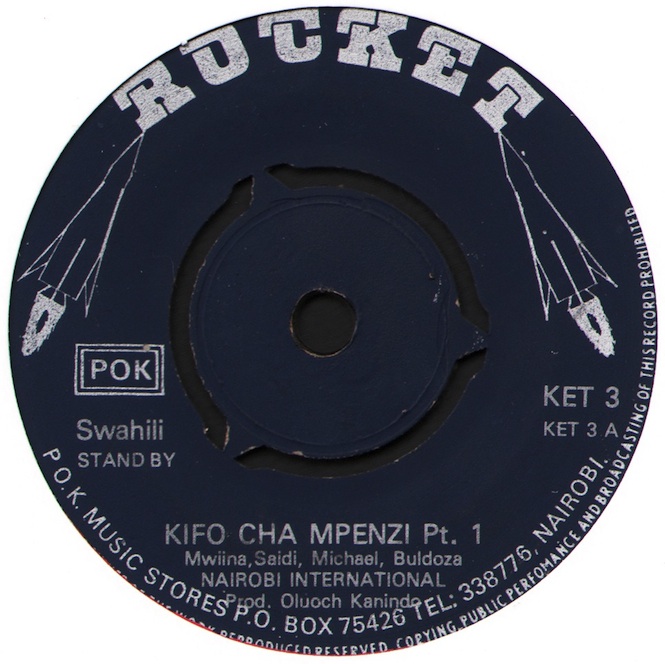 7. Nairobi International 'Kifo Cha Mpenzi part 1&2' [Rocket] – Early 70's
Catchy Swahili number from a group that seem to be connected to Nairobi Matata Jazz. It is a showcase of great musicianship with solid guitar and sax work miles ahead of traditional and romantic Rumba arrangements. A great dancefloor number.
---
For more info on the Kenya Special release, visit Soundwayrecords.com