Published on
July 1, 2015
Category
Features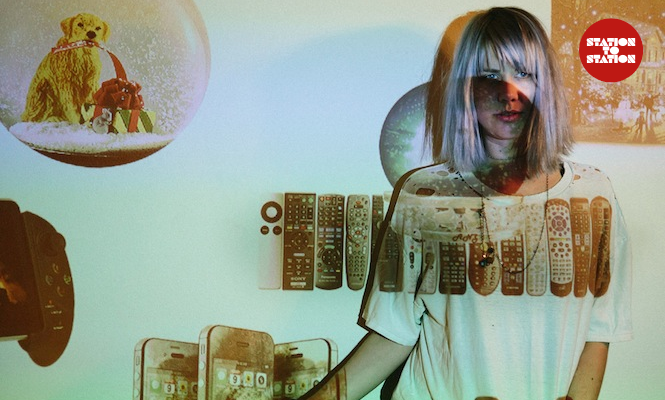 A week into Doug Aitken's month long exhibition and things are really hotting up. We roundup five unmissable events in the next seven days.
For those that don't yet know, Doug Aitken's Station to Station is a multi-disciplinary project that has descended on the Barbican for 30 days and nights. Building on Aitken's roaming 2013 project of the same name, which crossed North America by train, this latest iteration will transform the Barbican into a "living exhibition", drawing together a diverse fusion of international and UK-based artists from the world of contemporary art, music, dance, graphic design and film.
The lively programme of on-going events and unique one-off shows is spread across indoor and outdoor spaces at the Barbican. Head to the Art Gallery area to tune into performances and conversations and to witness resident artists in action, including Martin Creed and resident designer Fraser Muggeridge who will be printing sleeves for records as they roll off the press. Catch concerts in the Hall, watch film screenings in the Cinema, immersive yourself in yurt installations outside and don't miss the new interactive laser installation by Aaron Koblin and Ben Tricklebank in the Curve.
For the duration of the show The Vinyl Factory Recording Studio, also located in the Art Gallery, will be capturing performances from resident musicians and special guests. And over at the Silk Street entrance, the VF Press, our mobile pressing unit, will be pumping away as the music created in the space is pressed onto limited vinyl. You can see the whole process in pictures here.
No two days will be the same at Station to Station. And in light of this, we'll be supplying a guide to the programme with a weekly selection of unmissable events taking place somewhere in the Barbican.
We've made sure not to include performances that were already sold out at time of publication – well done if you've already got a ticket for Spiritualized's live score to Stranded in Canton – to list five free and/or ticketed events to catch in the next week.
---
Albert Oehlen: Painting Performance
2 July 2015 / 12-6pm
Art Gallery / Free
---
A unique opportunity to see a leading contemporary artist at work, maverick German painter Albert Oehlen turns painting into performance for one whole day at the Art Gallery on Thursday. Once a member of trail-blazing psych band Red Krayola, Oehlen is no stranger to the stage, and his deconstruction of the processes of painting itself should make for an unmissable spectacle.
---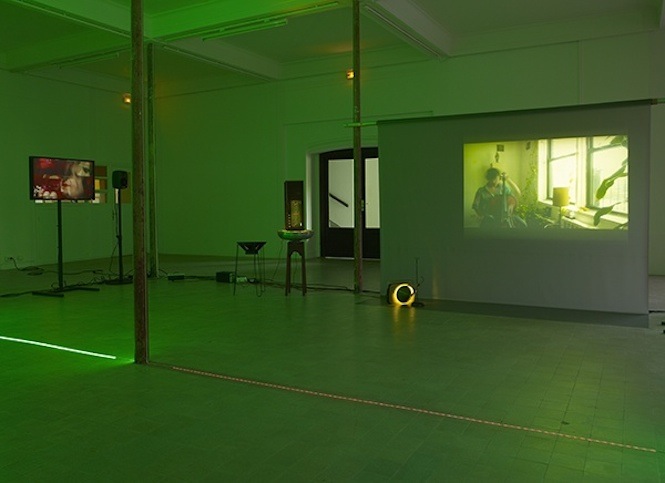 Haroon Mirza, The Calling with Shiva Feshareki, Sarah-Jane Lewis and Colin Alexander / Factory Floor live
3 July 2015 / 7.30pm
Art Gallery / £15 + booking fee
---
Following a week-long residency in The Vinyl Factory Recording Studio, acclaimed sound artist Haroon Mirza presents a re-making of The Calling with composer Shiva Feshareki. The installation-cum-performance extends Mirza's fascination with the production and reception of 'sound that forms image', combining light, visuals and a live performance by soprano Sarah-Jane Lewis and cellist Colin Alexander. Afterwards Mirza joins Factory Floor to present a live set of their post-industrial approach to dance music.
---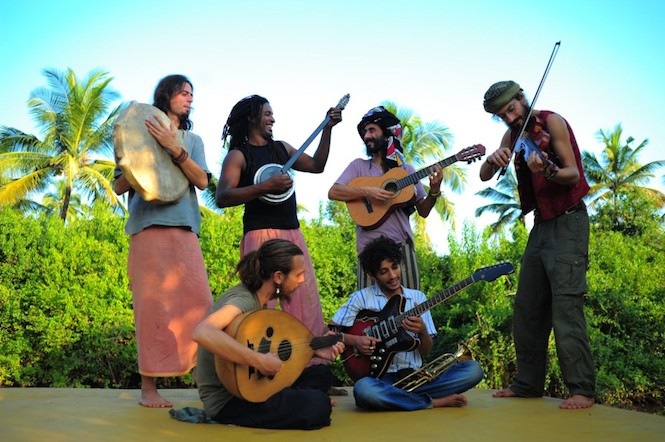 The Turbans
4 July 2015 2015 / 4.30pm
Art Gallery / Free
---
Don't miss this free performance by cult international collective The Turbans. Grown from the intertwining paths of musical adventurers from Turkey, Bulgaria, Israel, Iran, Italy, Greece and England, the band bring their near-east and eastern European influenced compositions and vibrant spontaneity to the Barbican's Art Gallery for a lively afternoon show.
---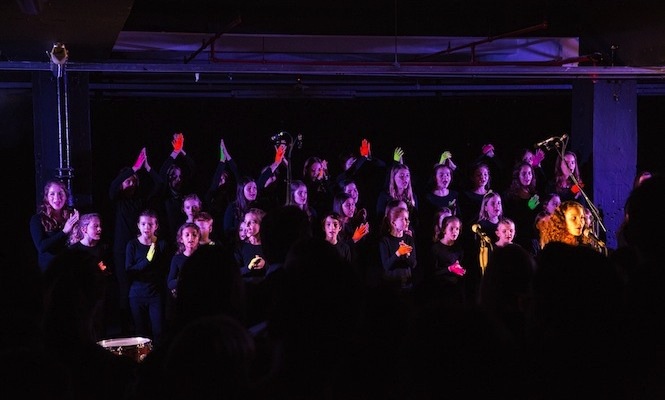 Capital Children's Choir
5 July 2015 / 2.30 or 4.00pm
Art Gallery / Free
---
Last winter, art provocateur-turned-recording artist Dinos Chapman teamed up with the Capital Children's Choir to remix a track on their debut EP Untrust. Released on The Vinyl Factory, the EP showcased the prodigious choral group's unique and hugely popular cover versions of tracks by pop superstars. Head over to the Art Gallery this Sunday, to watch the brilliant children's choir perform new versions of songs from The Strokes, Florence & The Machine, amongst others.
---
EMA: I Wanna Destroy (Sacred Objects from Suburban Homes)
7 July 2015 / 7.30pm
Art Gallery / £10 + booking fee
---
Portland multi-media artist and musician EMA will transform the Art Gallery into a fully immersive virtual reality installation, combining everything from spoken word poetry to Oculus Rift. Projected live around the space, expect a full-on coming together of performance art, music, gaming and digital futurism.