Published on
April 10, 2013
Category
Features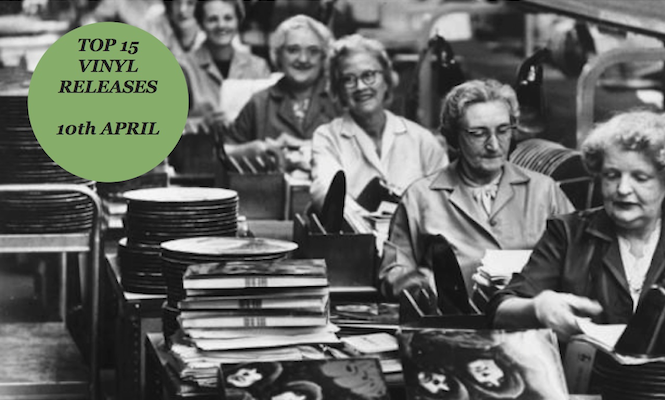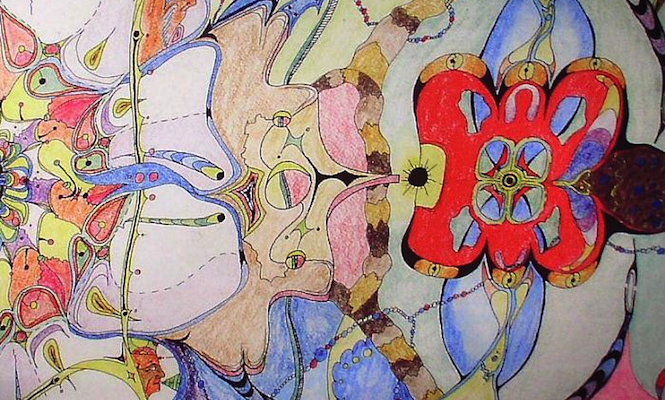 Every week we round up the 15 most interesting and important vinyl releases of the last seven days. Since we don't discriminate by genre, method is brought to the madness by dividing the choices into format: 5 new LP releases, 4 reissues, 3 compilations, 2 singles & EP's and 1 box set. All in all, it's been a big week for big releases. James Blake and The Knife make good on their promises, Dilla's electronic side is explored in a new retrospective on Detroit's Mahogani Music, Primal Scream give us the first taste of their new album and we go all spiritual with two collections that follow the development of gospel from delta blues to disco bangers.
---
5: New LP Releases
---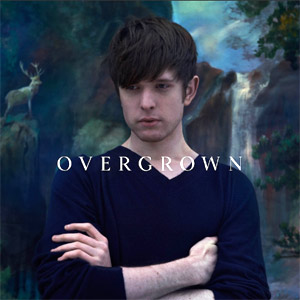 James Blake
Overgrown
[Atlas / Republic]
A progression and a more complete statement that finishes what Blake's self-titled debut LP started two years ago, Overgrown is a refinement in the art of omission. JB's brittle falsetto is insured against eternity by huge slabs of bass that make this perhaps the most powerful 'quiet' record you'll hear all year. In the words of unlikely special guest RZA, Overgrown is as "tight as the grip of a squid".
---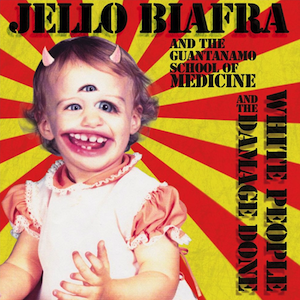 Jello Biafra & The Guantanamo School Of Medicine
White People and the Damage Done
[Alternative Tentacles]
Former Dead Kennedys front-man Jello Biafra returns for his second LP with the GS of M to spawn an offspring as heinous as Winston Smith's mutant cover art. Kicking and screaming in all directions, White People takes potshots at the corruption of the media, bankers and popstars with exuberance. Old school punk attitude updated for the scandals and injustices of the 21st century.
---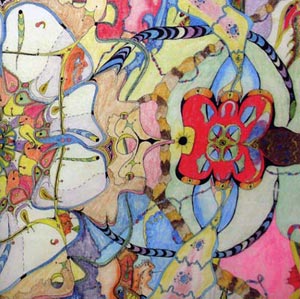 Klaus Schulze & Gunter Schickert
The Schulze-Schickert Session
[MiruMir]
An incredibly rare, previously unreleased session uniting two of German electronic music's most important figures – the former Tangerine Dream drummer turned solo artist Klaus Schulze and the hugely overlooked pioneer of the echo-guitar Günter Schickert (recently reissued by Bureau B). Recorded in Schulze's bedroom on a particularly hazy day in 1975, the session drifts like a spurned and solitary liner on a sea of gorgeous chords and synth drones.
---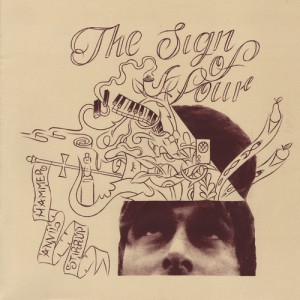 The Sign Of Four
Hammer, Anvil and Stirrup
[Jazzman]
A nutty, post-psychedelic joyride through the mind of Natural Yogurt Band's Miles Newbold, Hammer, Anvil and Stirrup is a hodge-podge of instrumental improvisations that makes you feel like you've just woken up taking acid on a ghost train in the 70's. A glorious, if somewhat unsettling experience, the Theremin squibs of "Jumping Beans" will turn you inside out in no time.
---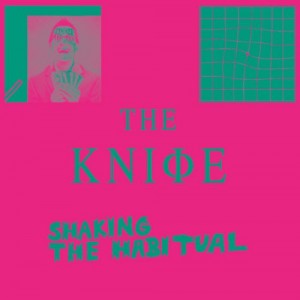 The Knife
Shaking The Habitual
[Rabid/Co-Op]
There's not much habitual about enigmatic Swedish siblings The Knife. Sure there are flashes of Aphex Twin, Björk, maybe even Radiohead, but Shaking the Habitual is wholly unique, a white-knuckled electronic journey through an urban landscape wracked with grinding mechanisms and hedonistic release. Their recent "interview" might confuse more than explain, but the result is a freaked-out, sweaty joy.
---
4: Reissues
---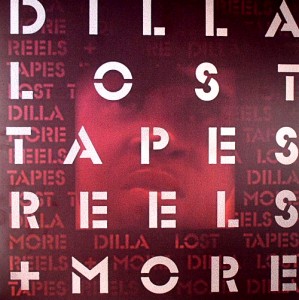 J Dilla
Lost Tapes, Reels & More
[Mahogani Music]
Jay Dee is everywhere. The latest posthumous compilation turns the focus away from hip hop towards Dilla's work with and influence on Detroit's rich stock of house music producers. Having worked with Moodymann, Andres and Amp Fiddler in his time, Lost Tapes, Reels and More collects twenty tracks from later in Dilla's career and will be welcomed with open arms by a musical community that still has so much love to give.
---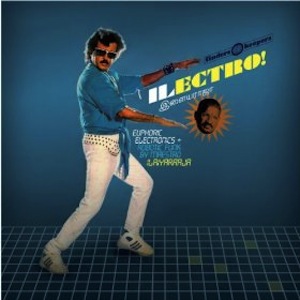 Ilaiyaraaja
Ilectro
[Finders Keepers]
Finders Keepers renew their obsession with The Crown Prince of Tamil Pop on another fine collection of 80's synth-pop and electro-funk from the Subcontinent. Exuberant and wildly enjoyable this record sees Ilaiyaraaja at his most off-beat and experimental, a visionary of the Kollywood scene whose music should not be confined to its traditional (albeit considerable) audience.
---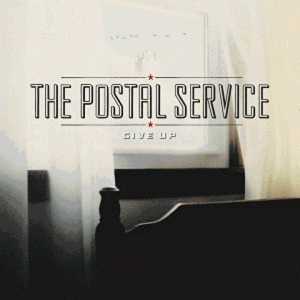 The Postal Service
Give Up
[Sub Pop]
The 10th anniversary reissue of Sub Pop's second biggest selling album, Give Up comes with serious bells on: 15 extra tracks, including two new cuts, an unreleased live recording and every one of the band's other official releases. In fact, the weighty 3LP set is so heavy we recommend you buy it in person or risk incurring an extra-shipping charge. Maybe this is the band finally getting their own back on their namesakes, who tried to sue them in 2003.
---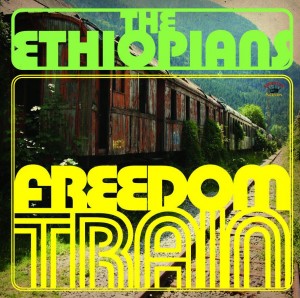 The Ethiopians
Freedom Train
[Kingston Sounds]
This fine collection The Ethiopians' early hits, which includes the original version of their 1967 classic "Train To Skaville", Freedom Train is a great reminder of why The Ethiopians are one of Jamaica's finest vocal groups. Original ska that made waves from Kingston to London; if you haven't got on the train yet, here's your chance.
---
3: Compilations
---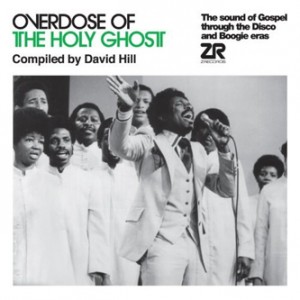 Various Artists
Overdose of the Holy Ghost
[Z Records]
Compiled for Joey Negro's label by David Hill, Overdose charts the development of gospel through the disco and boogie eras. The double LP is packed with Sunday morning jams that spill out of the pulpit and onto the dancefloor, bringing God's music up to date with the 80's. The Clark Sister's title track may well be the definitive hedonists guide to the Holy Trinity. It gets our blessing; now just dance your sins away.
---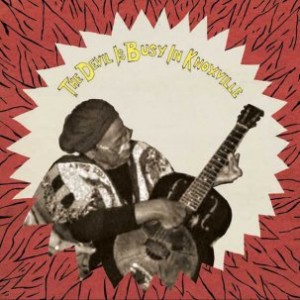 Various Artists
The Devil is Busy in Knoxville
[Mississippi]
The second gospel comp of the week takes things back to the other end of the spectrum and the delta blues of the Deep South between 1927 and 1955. A limited one-time pressing filled with equal parts suffering and hope, it's impossible not to let the hard-rocking redemption and soul-saving melancholy get to you.
---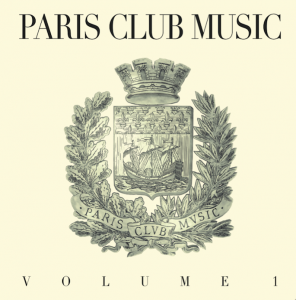 Various Artists
Paris Club Music Volume 1
[ClekClekBoom Recordings]
In-house compilation of forward-thinking electronic music from French label ClekClekBoom, Paris Club Music is just that – a glimpse beneath the surface of the French capital's club scene. The eclectic mix features French Fries, Bambounou, Chaos in the CBD, and Manaré, putting new music alongside 8 label classics where the individual tracks stand out more than the sum of their parts.
---
2: Singles & EP's
---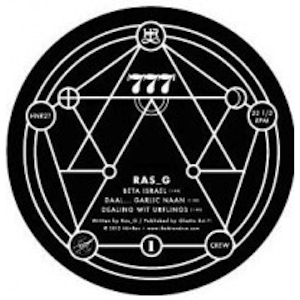 Gonjasufi / Ras G
777
[Hit + Run]
First in a painfully limited edition series from Hit + Run to celebrate their 7th anniversary, each of the seven 7"s in the 777 series is restricted to 300 copies, so they're probably already all gone. Brainfeeder brothers Gonjasufi and Ras G go back to back for cut of warped psycho-afrofuturist proportions. It's almost exactly what you'd expect; disturbingly abrasive and wildly compelling.
---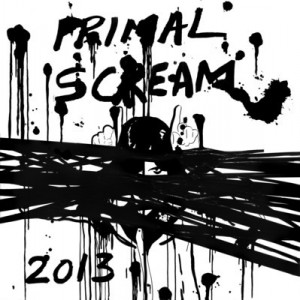 Primal Scream
2013
[1st International]
First taste Primal Scream's new album More Light, "2013" is a forthright return to the band's angry best, a song for our times full of political bite that clocks in at just under 10 minutes. Propelled by the soaring, air-raid guitars, the original is accompanied by two mixes from Andrew Weatherall and will leave you counting down the days until the album's May release.
---
1: Box Set
---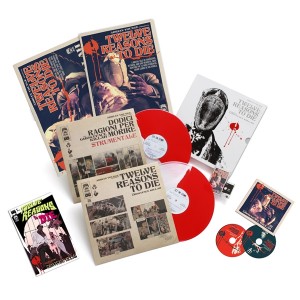 Ghostface Killah x Adrian Younge
12 Reasons To Die (12 Delucas version)
[Get On Down]
"A brutal tale of gangsters, betrayal and one vengeful soul hunting the 12 most powerful crime lords in the world", this fantastic release of Wu-Tang graduate Ghostface Killah's 12 Reasons To Die produced by Adrian Younge, is limited to 400 so we thought we'd get it in this list before it's too late. Pre-order for the end of April release and get a comic book thrown in too.
---