Sneered at by purists back in the day, and sidelined ever since, jazz fusion is being rediscovered and rehabilitated by a new generation of players, with Kamaal Williams, Joe Armon-Jones and Tenderlonious prominent among them. Chris May runs the voodoo down on 20 must-have albums from the music's heyday between late 1960s and 1970s.
As an identifiable musical movement, fusion began around 1969, the year Miles Davis' In A Silent Way was released, creating a divide in the jazz world as deep as those made by Ornette Coleman and Albert Ayler earlier in the decade. Intimations of the style had cropped up before. Larry Coryell added what would later be recognised as fusion guitar to drummer Chico Hamilton's The Dealer in 1966. Around the same time, pianist and composer/arranger Joe Zawinul was nudging saxophonist Cannonball Adderley towards fusion. But the tipping point was Davis' album and the concurrent widespread adoption of electric bass and keyboards by a generation of stylistically outward-facing players who had grown up during rock music's mid-1960s purple period.
Zawinul went on to become a formative influence on fusion, both as a member of the In A Silent Way band and as leader of Weather Report. Several other late 1960s/early 1970s Davis bandsmen also went on to lead influential fusion bands, notably drummer Tony Williams with Lifetime, guitarist John McLaughlin with Mahavishnu Orchestra and keyboardists Chick Corea and Herbie Hancock with Return To Forever and Mwandishi/Headhunters respectively.
These were serious musicians and they approached fusion with experimentalist attitudes. But the critical weight of the contemporary jazz establishment – which loathed electrification and dismissed even such masterpieces as In A Silent Way – led to fusion being underestimated. Only now is it beginning to be re-evaluated.
Here are 20 essential albums from fusion's golden years…
---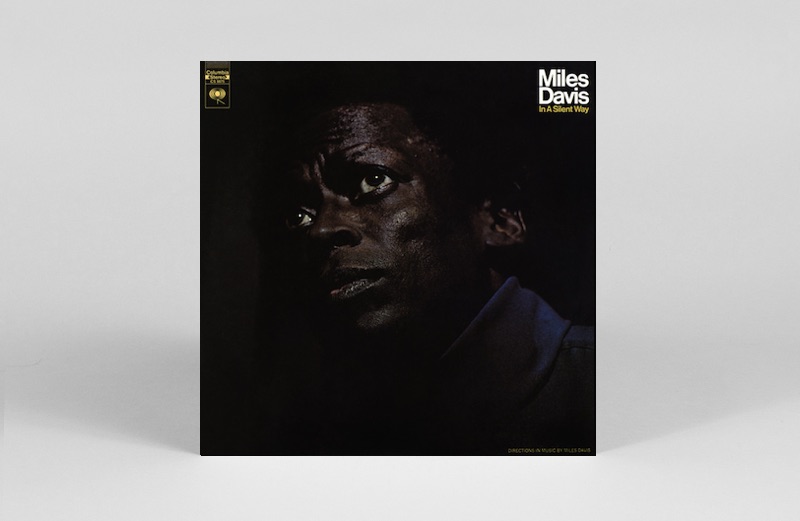 Miles Davis
In A Silent Way
(CBS LP, 1969)
The first fully-formed fusion album, and together with its 1970 follow-up, Bitches Brew, the genre's early route map. In A Silent Way is introspective and understated, Bitches Brew is extrovert and abrasive, but both are fusions with rock rather than funk. Funk-focused fusion followed a couple of years later. The albums also announced the arrival in jazz of the producer/engineer as de facto bandmember. Both were produced by Teo Macero, whose massively interventionist editing and remixing imposed form on what were, in essence, raw and discursive jams.
---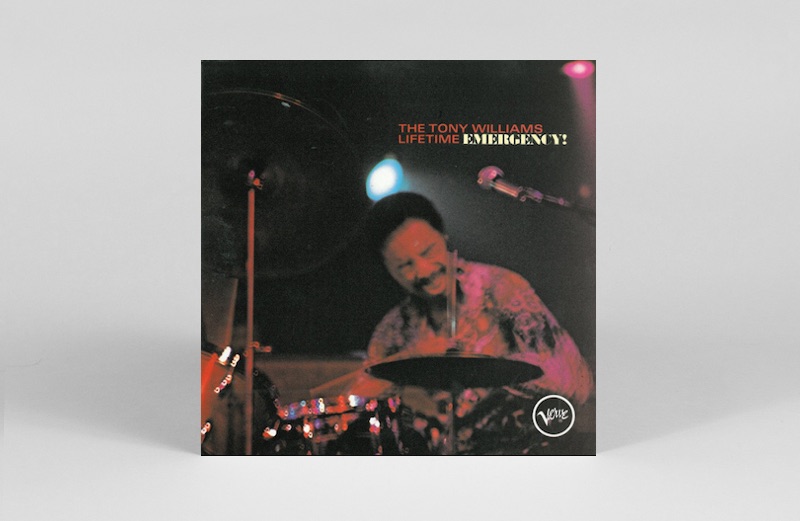 The Tony Williams Lifetime
Emergency!
(Polydor 2xLP, 1969)
Tony Williams joined Miles Davis at the remarkably young age of 17, in 1963. He left right after recording In A Silent Way to concentrate on power-trio Lifetime with John McLaughlin and organist Larry Young. The group's ferocious debut, Emergency! – the exclamation mark is wholly justified – is one of a handful of fusion albums which matches the intensity of Bitches Brew. Another is…
---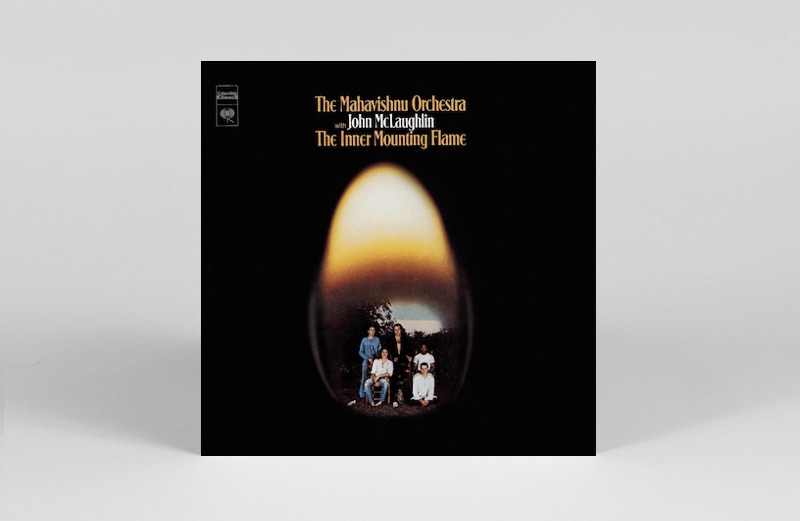 The Mahavishnu Orchestra
The Inner Mounting Flame
(CBS LP, 1971)
…The Inner Mounting Flame, on which McLaughlin takes guitar shredding to even more virtuosic heights. High-energy support comes from keyboardist Jan Hammer, violinist Jerry Goodman, bassist Rick Laird and drummer Billy Cobham. Birds Of Fire, the only other studio album by Mahavishnu Orchestra's original line-up, runs Flame a close second.
---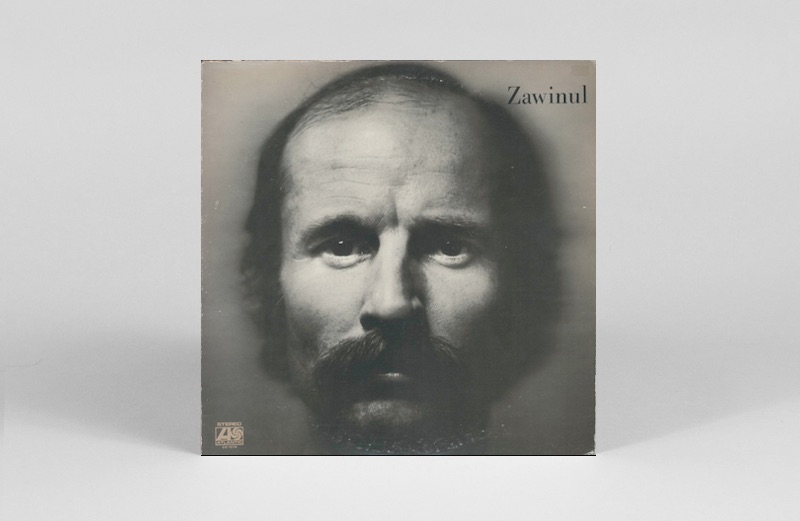 Joe Zawinul
Zawinul
(Atlantic LP, 1971)
Joe Zawinul was arguably fusion's greatest sonic-alchemist and once technology began to catch up with his imagination – around the time of Weather Report's 1974 album Mysterious Traveller – he laid out soundscapes which were unsurpassed during the analogue era. Zawinul, which includes Weather Report founder members saxophonist Wayne Shorter and bassist Miroslav Vitous, mapped out the blueprint for the new band. Tracks include a gorgeous rearrangement of Zawinul's 'In A Silent Way'.
---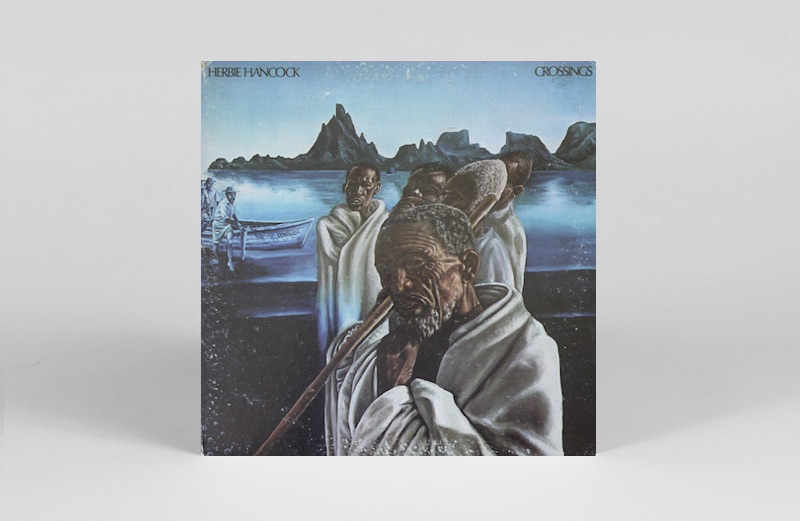 Herbie Hancock
Crossings
(Warner Bros LP, 1972)
A member of Miles Davis's acoustic quintet from 1963 until 1968, Herbie Hancock later rejoined Davis on electric keyboards, making vital contributions to his early 1970s fusion albums Jack Johnson, Live-Evil and On The Corner. Hancock simultaneously led the breathtakingly innovative Mwandishi, forerunner of the Headhunters (whose 1973 debut, Head Hunters, is another must-have disc). Crossings was Mwandishi's second album and has Hancock's Fender Rhodes and Mellotron on song with the saxophones and clarinets of Headhunters' founding member Bennie Maupin.
---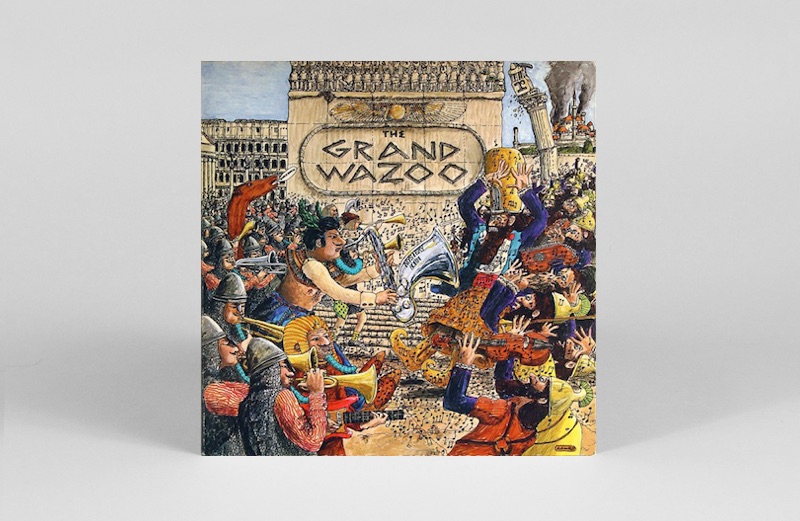 Frank Zappa & The Mothers
The Grand Wazoo
(Bizarre LP, 1972)
An overlooked masterpiece. The Grand Wazoo is the highpoint of a series of increasingly jazz-influenced albums, beginning with Hot Rats, which Frank Zappa recorded after breaking up the original Mothers of Invention. A guitarist as out there and technically adept as John McLaughlin, Zappa leads a band which includes future fusion-megastar, keyboardist George Duke.
---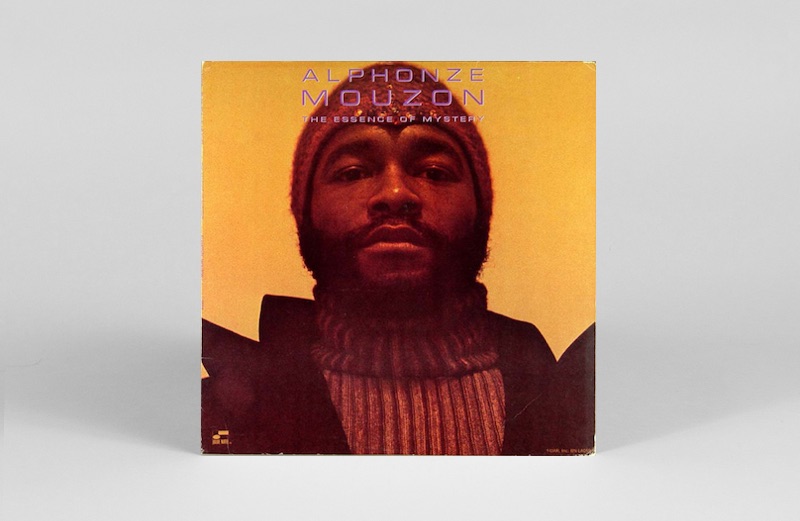 Alphonze Mouzon
The Essence Of Mystery
(Blue Note LP, 1973)
A founding member of Weather Report, drummer Alphonze Mouzon's own albums were funk rather than rock focused. They also embraced Afrofuturist jazz, as on the title track here. (Sartorially, Mouzon could be as joyously off planet as that of Afrofuturist pioneer Sun Ra). Among the most straightforwardly groove-centric albums of the early fusion era.
---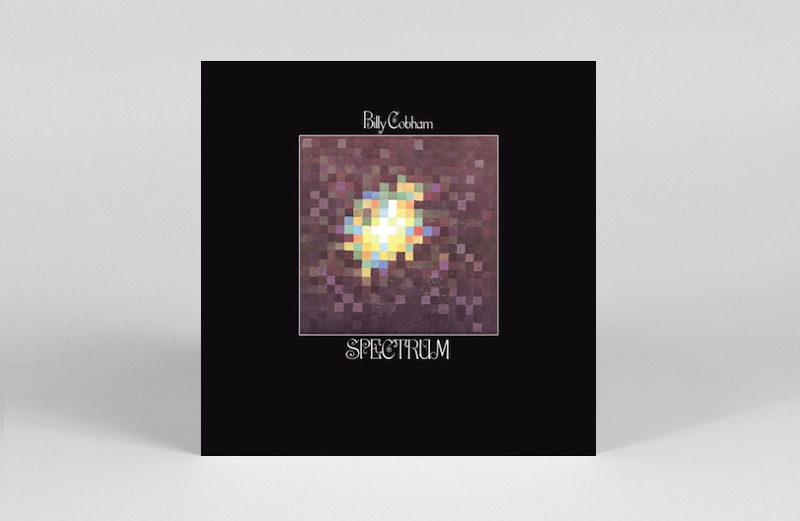 Billy Cobham
Spectrum
(Atlantic LP, 1973)
Aside from Billy Cobham himself, the most important musician on his debut as a leader is his Mahavishnu Orchestra bandmate Jan Hammer on Fender Rhodes and Moog. The duo is augmented on some tracks by guitarist Tommy Bolin, en route to join Deep Purple, who adds a powerful rock strand. High-decibel fun.
---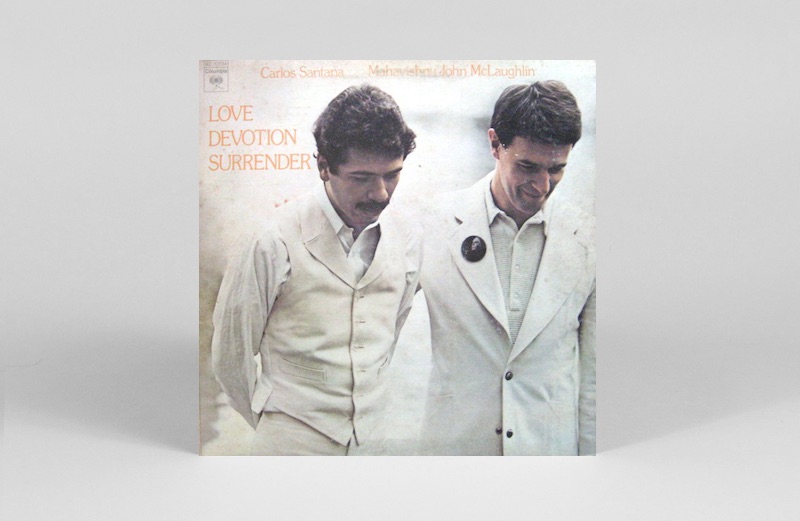 Carlos Santana & Mahavishnu John McLaughlin
Love Devotion Surrender
(CBS LP, 1973)
Billy Cobham and Jan Hammer team up with John McLaughlin on this tribute to John Coltrane. Tunes include the opening section from Coltrane's A Love Supreme, with McLaughlin and Carlos Santana trading ecstatic licks on electric guitar, and Coltrane's ballad 'Naima', where they go acoustic to equally uplifting effect. Condemned by some as God-bothering (it was dedicated to McLaughlin and Santana's guru, Sri Chinmoy), the album is, musically, an unalloyed delight.
---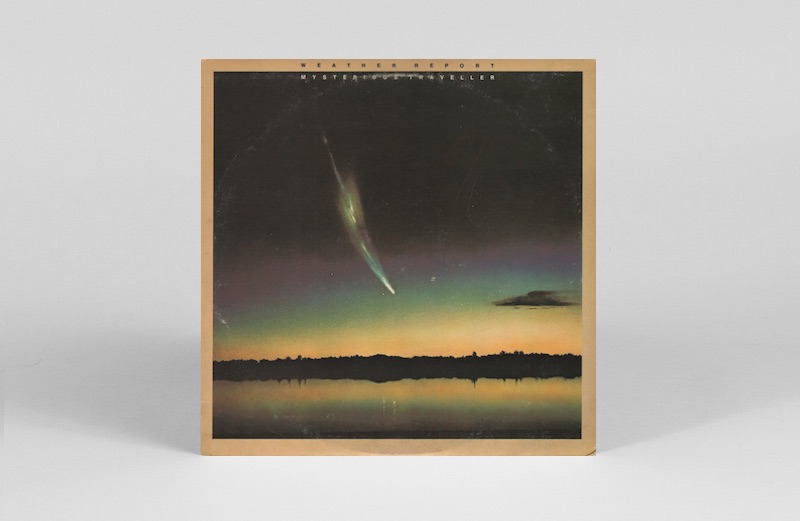 Weather Report
Mysterious Traveller
(CBS LP, 1974)
'Birdland', from 1977's Heavy Weather, may be Weather Report's best known track, but Mysterious Traveller is their most sublime album. From the euphoric abandon communicated by Joe Zawinul's 'Nubian Sundance' through the gentle balm of Wayne Shorter's 'Blackthorn Rose', every track is a treasure, balancing in-the-moment collective improvisation with precisely crafted post-production.
---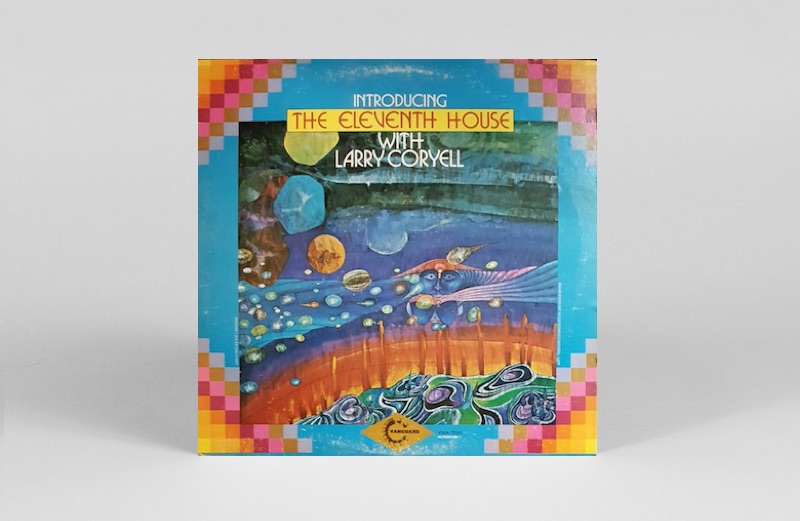 Larry Coryell
Introducing The Eleventh House With Larry Coryell
(Vanguard LP, 1974)
Larry Coryell made a formative impact on fusion with the meditative Spaces in 1970, leading a band which included John McLaughlin and Chick Corea. In 1973, he formed the fiercer but still lyrical Eleventh House with keyboard player and childhood friend Mike Mandel. Coryell was as singular a composer as he was a guitar virtuoso and Introducing is the first of several outstanding Eleventh House albums.
---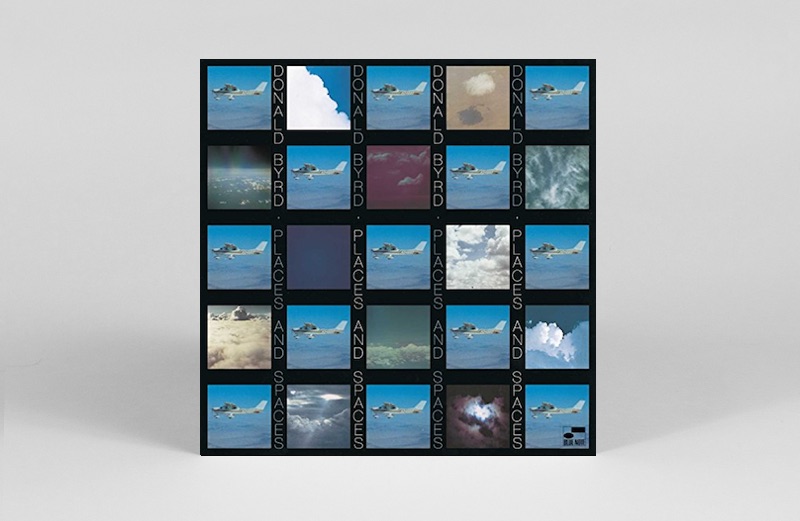 Donald Byrd
Places And Spaces
(Blue Note LP, 1975)
By 1975, the once mighty Blue Note label was near collapse, reeling from the near-complete commercial-conquest of jazz by rock and funk. Fusion was a temporary lifesaver. Not surprisingly, given Blue Note's bond with soul jazz, the label favoured a fusion with funk rather than rock. Places And Spaces was one of several albums by trumpeter Donald Byrd which was produced by Motown songwriters Larry and Fonce Mizell. Each is an engaging mix of slick funk rhythms, courtesy of bassist Chuck Rainey, drummer Harvey Mason, and jazzy toplines.
---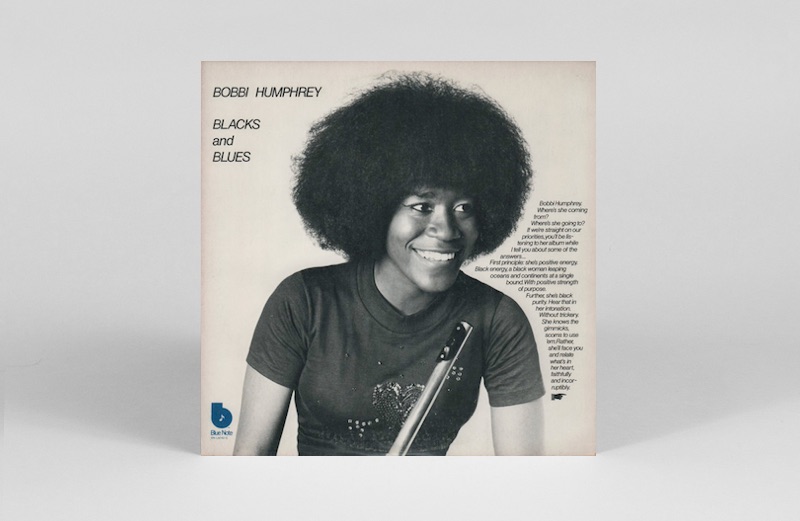 Bobbi Humphrey
Blacks And Blues
(Blue Note LP, 1975)
Recommended to Blue Note by hard-bop trumpeter Lee Morgan, flautist Bobbi Humphey's first two albums were pleasant but unexceptional. For Blacks And Blues she brought the Mizell brothers on board, who in turn delivered Chuck Rainey and Harvey Mason, and, hey presto, struck a muther lode. Don't miss 'Chicago, Damn'.
---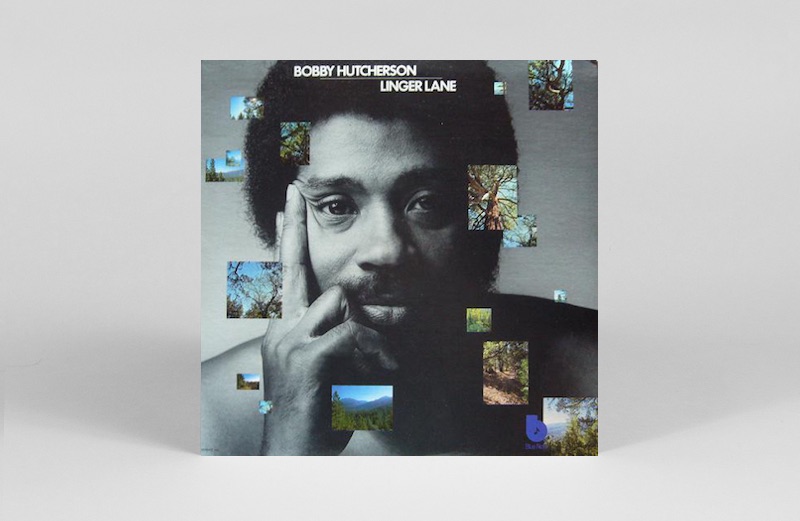 Bobby Hutcherson
Linger Lane
(Blue Note LP, 1976)
Vibraphonist Bobby Hutcherson's Linger Lane was another record to benefit from the presence of Chuck Rainey and Harvey Mason. It was not produced by the Mizell brothers, however, but by Keg Johnson, Jerry Peters and Jim Shifflett, the team which successfully produced other Blue Note fusion artists including keyboardist Gene Harris. The lush, sensual album includes a cover of the Stylistics's hit 'People Make The World Go Around'.
---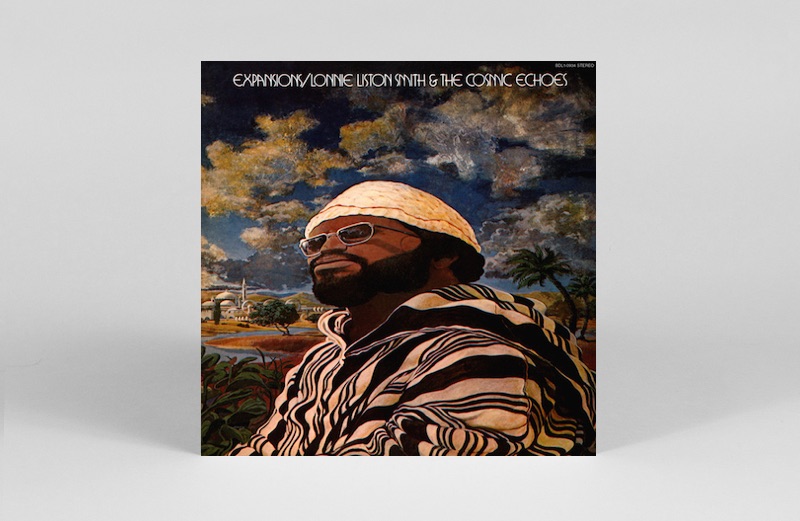 Lonnie Liston Smith & The Cosmic Echoes
Expansions
(Flying Dutchman LP, 1975)
What is perhaps the definitive jazz/funk fusion album was not on Blue Note but Flying Dutchman, the label set up by producer Bob Thiele when he quit Impulse!. Keyboard player Lonnie Liston Smith was also an Impulse! alumnus, having recorded with spiritual-jazz master Pharoah Sanders for the label. Amiable, melodic and funky.
---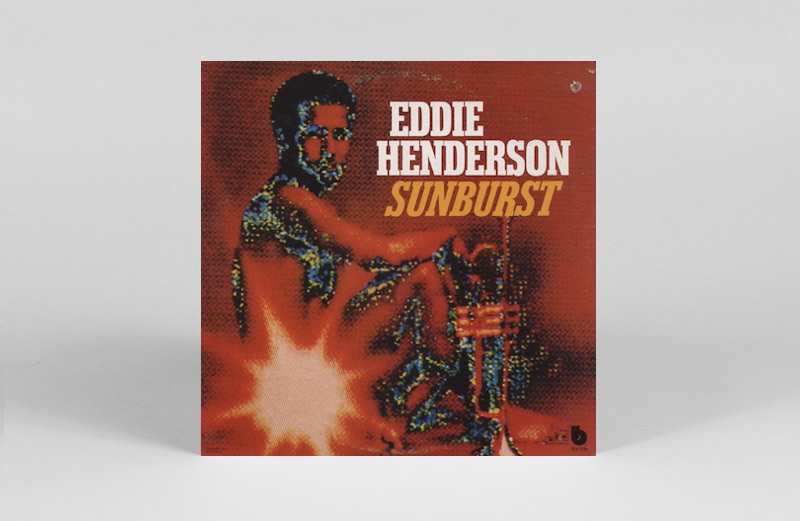 Eddie Henderson
Sunburst
(Blue Note LP, 1975)
Trumpeter Eddie Henderson got his break in 1972 in Herbie Hancock's post-Mwandishi, pre-Headhunters band, on the album Sextant. Henderson's Blue Note debut, Sunburst includes two musicians from Head Hunters, Bennie Maupin and the ubiquitous Harvey Mason, and delivers similarly infectious groove-laden fusion.
---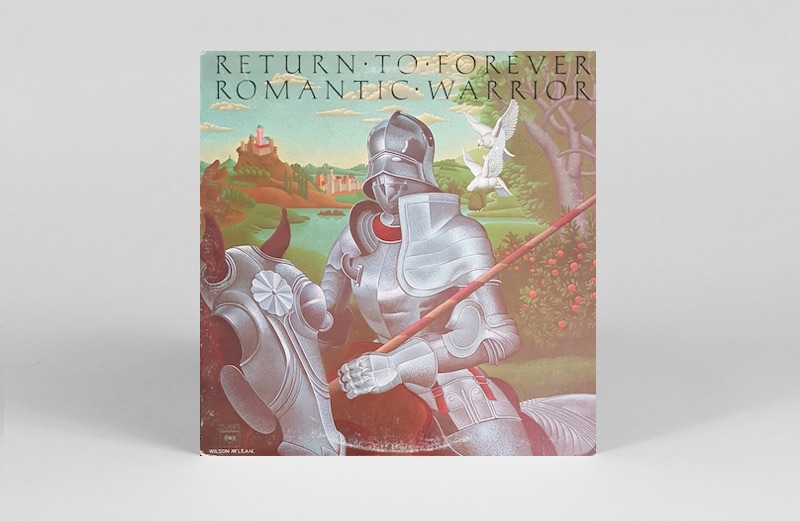 Return To Forever
Romantic Warrior
(CBS LP, 1976)
After In A Silent Way and Bitches Brew, Chick Corea left Miles Davis and formed free-improv band Circle. In 1972, recently converted to Scientology and wanting to spread the creed among a wider audience, he formed Return To Forever with bassist Stanley Clarke. Fans loved the band's technical virtuosity, detractors said it got in the way of soulful expression. Romantic Warrior was the group's most thoughtful album – but the jury is still out.
---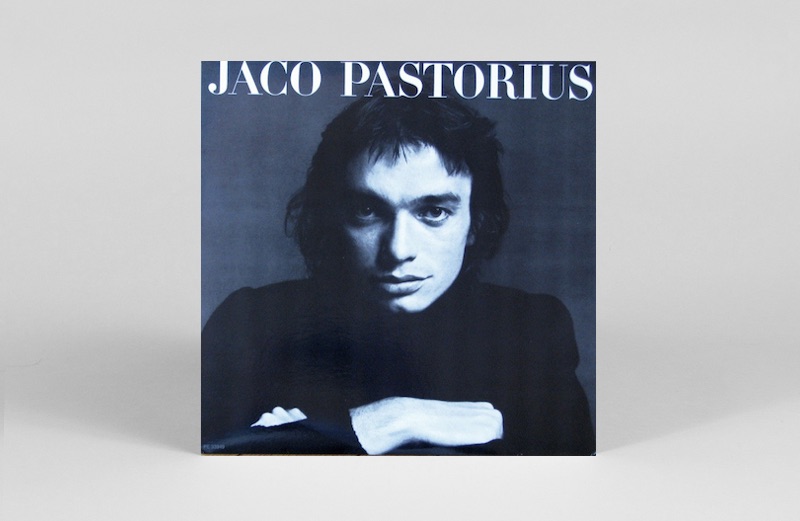 Jaco Pastorius
Jaco Pastorius
(Epic LP, 1976)
Bassist Jaco Pastorius made this solo debut shortly before joining Weather Report. His virtuosic playing of the fretless electric-bass created a sensation during the second half of the 1970s and he was as creative as he was technically awesome. Sadly, during his six years with Weather Report, Pastorius became seriously addicted to alcohol, cocaine and barbiturates. He died following a drunken brawl outside a bar in 1987, aged 35. This extraordinary album demonstrates how tragic that premature death was.
---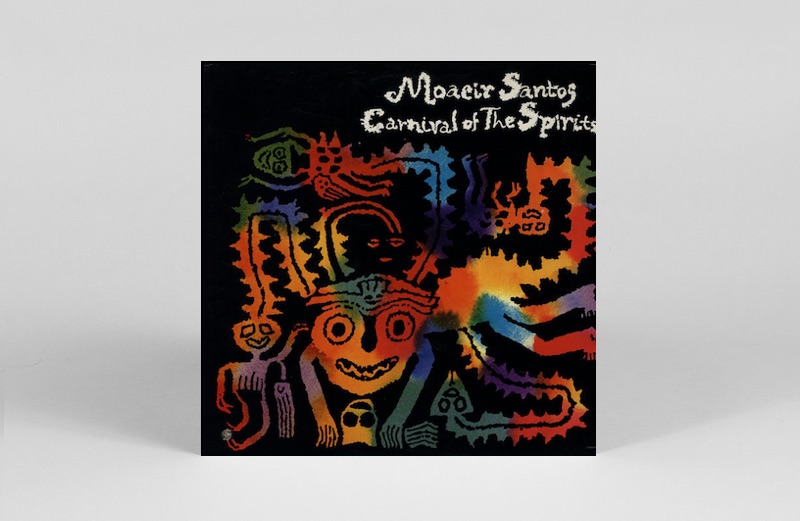 Moacir Santos
Carnival Of Spirits
(Blue Note LP, 1976)
The under-recorded composer, arranger and saxophonist Moacir Santos was one of the godfathers of modern Brazilian music. In the 1960s, Baden Powell and Wilson das Neves studied under him and he composed and arranged for Nara Leão, Sérgio Mendes and Roberto Menescal. Recorded in Los Angeles, Carnival Of Spirits is one of Santos's few own-name releases, a seamless blend of jazz and samba, anchored by Harvey Mason.
---
George Duke
A Brazilian Love Affair
(CBS LP, 1980)
Taking up where Moacir Santos left off, is A Brazilian Love Affair – fusion, ramped-up exotica or a curtain-raiser for world music? A bit of all three, maybe. Recorded in Rio de Janeiro, George Duke's fifteenth studio album since 1970 is a stunner featuring singers Flora Purim and Milton Nascimento, and a small galaxy of other Brazilian stylists including percussionist Airto Moreira, an alumnus of Miles Davis's Jack Johnson sessions in 1970. Which is almost where we started…