Published on
November 27, 2015
Category
Features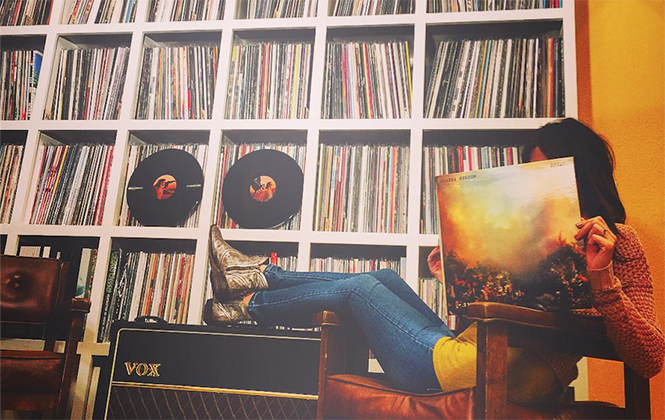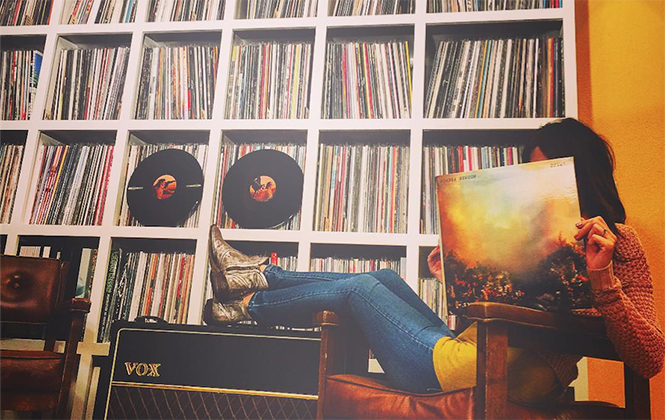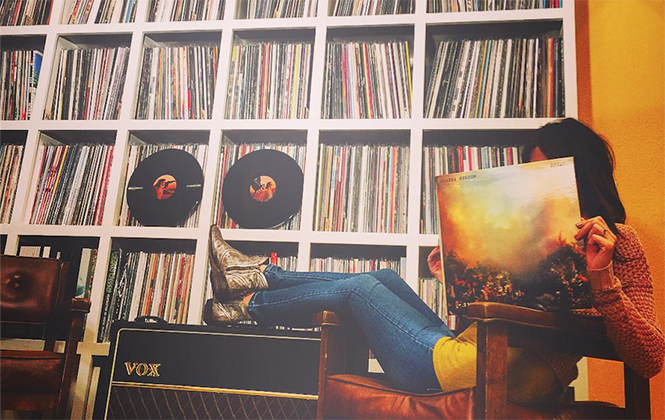 Vinyl looks great on camera, but even better on Instagram.
When it comes to sharing records, there's nothing more immediate than photography. Discogs may be the consummate online database, but in terms of music discovery, you can't beat that human touch. While many platforms have sought to replicate this, the potential to share classics and under the radar gems direct from your collection on Instagram is unparalleled. Each packed with their own distinct personality, get it right and you could build your collection from Instagram accounts alone. After all, shouldn't every trip to the record shop should include one bought for the cover alone?
Whether you're after rarities, new releases or just walls and walls of mouth-watering vinyl, we've picked out 15 of our favourite record collectors to follow on Instagram, from big name DJs to the private collectors who've caught our eye in recent months.
Do you have a favourite record collector on Instagram? Have we missed any killer accounts? Tag @thevinylfactory on Instagram with your suggestions.
Cover photo: @pillsforthepale
---
Words: Michael Wilkin
---
Considered as somewhat of the godfather or record collection photography. The feed doesn't grow much, but deserves recognition nonetheless simply for changing the record collection photography game.
---
Keep your taste in line with Radio 6 Music's premiere taste marker and record collector. Rarities, favourites and selected new releases pepper his selection, with a lean towards the weirder corners of jazz, funk and soul. What else would you expect fro a man who plays Sun Ra on mainstream Saturday afternoon radio? (Click to play below)
---
Definitely one of our favourites, and it's easy to see why. @dadsdiscdelights is an endearing insight into one of the most comprehensive collections on the planet, complete with reviews for each record featured. Sadly, Dad passed away last year, though the account lives on thanks to the help of daughter Zoë (who you can follow @zobolondon)
---
Worth a follow on sheer vinyl volume alone. Expect to be blasted with walls, and walls, and walls of vinyl. Expect the odd recommendation & competition too.
---
One of Japan's most renowned hip hop producers and beat-makers, there's a reason why he's also known as the King Of Diggin'. Here's the evidence.
---
New on the scene and turning heads, @SteveKouta brings an unparalleled professional aesthetic we rarely come across. Might be a little too polished for the hardcore collectors out there, but it's a feast for the eyes nonetheless.
---
The turntable takes centre stage here – a beautiful Micro Seiki setup photographed well and surrounded by a varied mix of quality releases. There are worse things to wake-up to of a morning.
---
If jazz is your thing than you'll like @what_can_brown, a constant stream of classic and rare records from swing to avant garde.
---
A bit of everything here with @RossPara – not only is his collection varied but he posts-up an engaging mix of videos (with audio), digging shots and straight-up sleeve shots.
---
Everything a record collection feed should be. A constant stream of quality shots of quality releases.
---
The Discogs of instagram. @Noblerecords post up records to buy and delete the photo when it's sold. On top of that, the feed is worth a follow for sheer scope and size of the records featured alone.
---
Respected Dutch collector posting an intimidating mix of quality records. If you can ignore the cringe shots of girls holding records, the account is worth a follow.
---
The man behind the fine blog Flea Market Funk, DJ Prestige presents a cache of rare and not so rare finds from across the soul-jazz-funk spectrum. One for the regular updates.
---
In here for aesthetics; @waxcollective doesn't boast a collection of considerable breadth (yet), but the impressive look of the feed can't be denied, nor can the focus on new records.
---
Crate digging and craft beer… What's not to like? Some of the best on-location digging shots you'll see.