Published on
January 8, 2014
Category
Features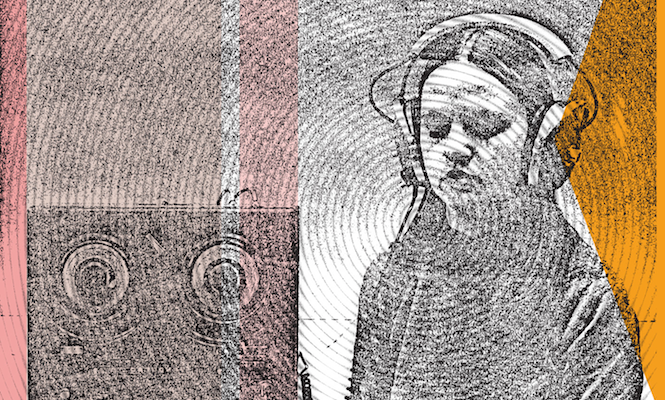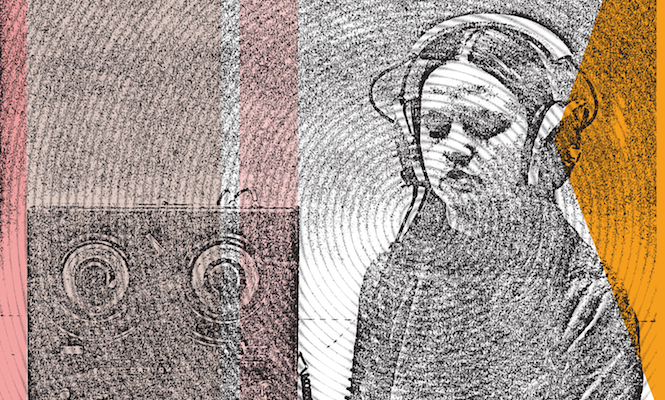 2013 is gone, it's over, forget it. Turning over a new leaf, here are a selection of the best and most desirable vinyl releases anticipated in the next month or two, as chosen by The Vinyl Factory.
---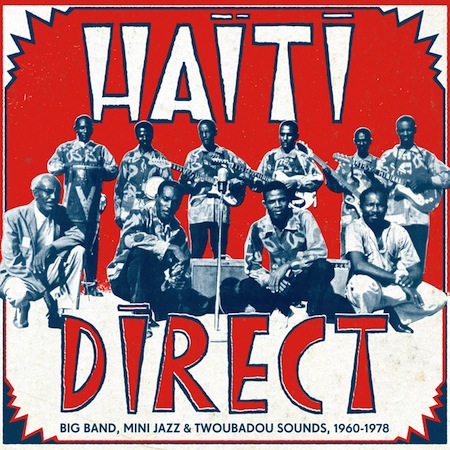 Various Artists
Haiti Direct! Big Band, Mini Jazz and Twoubador Sounds 1960-1978
(STRUT)
Due: 13th January
We can't think of any collaboration more qualified to delve into the history of Haiti than serial compilers Strut, who have enlisted tropical polymath of Sofrito fame Hugo Mendez to assemble the first in-depth survey of the Caribbean country's unique and varied musical history, sandwiched as it is between Cuba and Jamaica. From what we've heard of this one so far, it's sure to make a huge impact.
---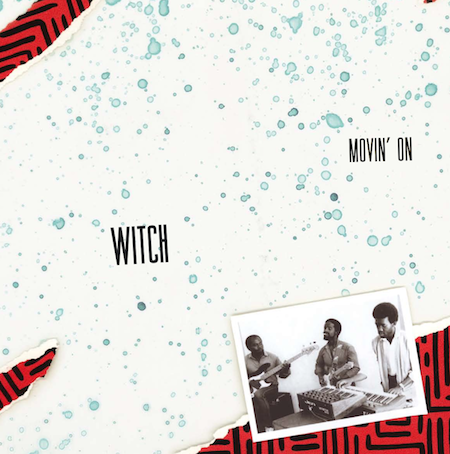 Witch
Movin' On
(Invisible City Editions)
Due: 13th January
New on the label that brought us two of the most sought after disco rarities 12" of 2013, Michael Boothman's 'Touch' and Stephen Encinas' 'Disco Illusion', Invisible City Editions cash in on the untapped Zambian boogie outfit Witch (charmingly if inexplicably abbreviated from We Intend To Cause Havoc). Causing the kind of havoc reserved for kittens with woollen yarns, on paper nothing about this record really seems to make any sense and thankfully the music also follows suit; happy go lucky disco with the odd Fleetwood Mac lilt and a touch of the Barry Manilow about it. Needless to say, it's brilliant.
---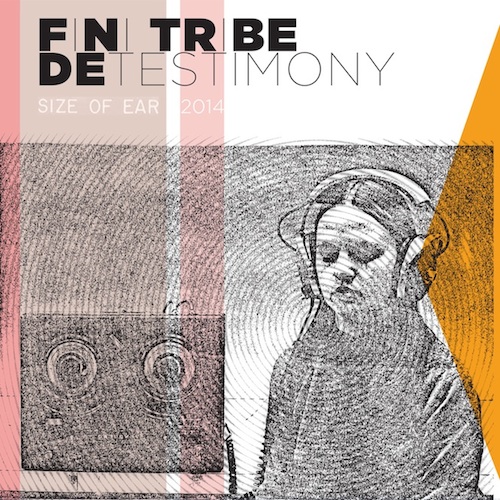 Fini Tribe
De Testimony
(FFFt)
Due: 13th January
Chosen by JD Twitch as one of his 10 favourite Scottish records of all time, it was under the Balearic sun rather than the Edinburgh rain that Fini Tribe made their name. Culled from their Let The Tribe Grow EP from 1986, 'De Testimony' quickly became an Ibiza anthem and is reissued this month on fiendishly limited 12", backed with mixes by Optimo (JD Twitch) and others. Irvine Welsh called them the band he "refused to grow up to" and we're guessing that's not just down to the Scooby Doo samples.
---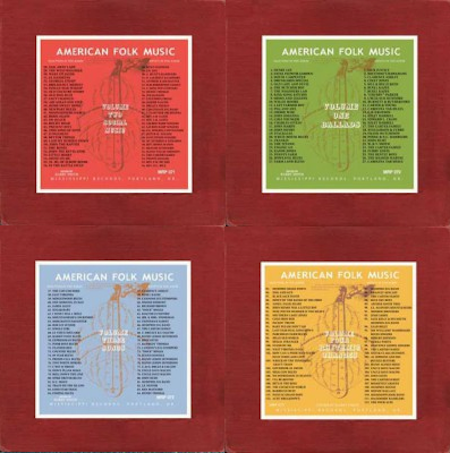 Various Artists
Anthology of American Folk Music Volumes 1-4
(Mississippi Records)
Due: 20th January
No rest for the wicked in the basement workshop of Mississippi Records, as the archival Portland label prepares its grandest statement yet; a four volume reissue of Harry Smith's alternative Anthology of American Folk Music first released in 1952. A survey of the nation's unheralded porch warblers and washboard virtuosos, the Anthology is set to be released as a one-time 8x200gram pressing towards the end of January as the industrious label set about defining their own output in the shadow of this colossal cultural history. Bob Dylan thought it was the greatest record ever made, now you can find out why.
Listen HERE.
---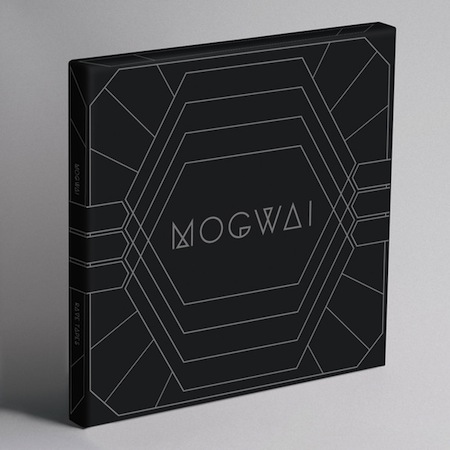 Mogwai
Rave Tapes Box Set
(Rock Action)
Due: 20th January
With their new record Rave Tapes already graced with one of the most striking covers, Zizou and Les Revenants soundtrackers Mogwai will return on their Rock Action imprint in early 2014 with a hefty-as-hell box set in tow. A veritable Noah's Ark that has invited the full gamut of audio species on board, expect the exclusive 12" and 7" singles, CD special edition tape versions and mp3 downloads to bunk alongside regulation heavyweight vinyl, with a hardback photobook and 2x 12" prints thrown in too. And not a Russell Crowe in sight.
---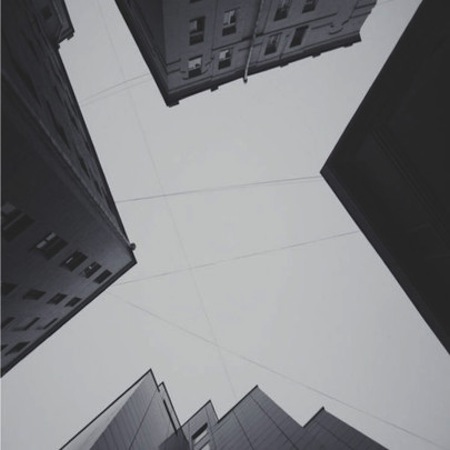 Actress
Ghettoville / Hazyville Box Set
(Werkdiscs / Ninja Tune)
Due: 27th January
Birth and death. Hazyville and Ghettoville. This January Darren Cunningham will wrap up operations as Actress with the release of Ghettoville, the forth record in a fevered quartet of trodden, introverted techno time-pieces. Stressing the analogue with his 2008 debut, Ghettoville will be twinned with Hazyville for a deluxe "black elephant-skinned" (?) box set edition complete with 32-page art book and high-end vinyl etching. Following his ambitious multi-media show with artist Nic Hamilton and choreographer Eddie Peake last year, the scope of this release has been a long time coming.
---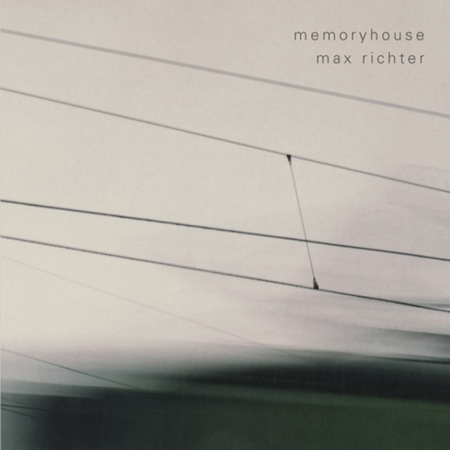 Max Richter
Memoryhouse
(Fat Cat)
Due: 27th January
This majestic deluxe reissue of Max Richter's collaboration with the BBC Philharmonic will doubtless be a thing to behold. Described by the BBC on its original release as a "journey through the beauty and tragedy of 20th Century Europe", Memoryhouse has been a stirring influence on post-rock's most cinematic arias and is reissued here in a limited quantity of just 1,000 copies to coincide with Richter's staging of the 2002 epic at London's Barbican later this month.
Listen HERE.
---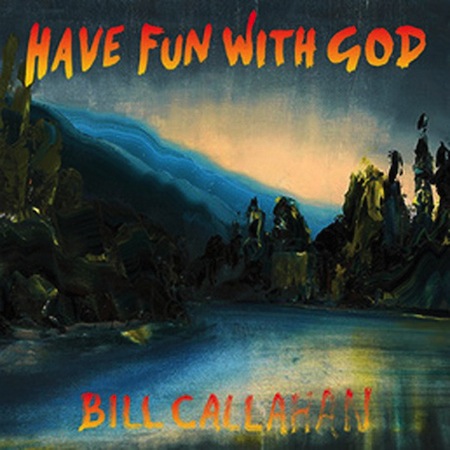 Bill Callahan
Have Fun With God
(Drag City)
Due: 20th January
If Bill Callahan's 2013 Dream River sought to carve a new voice in the great American folk tradition, then follow-up Have Fun With God applies itself to that other enduring industry lineage, the 'dub' album. It's an unusual move, but with following the wigged-out eeriness of 'Javelin Unlanding' recast as 'Expanding Dub' last year, Have Fun With God may just be worth the leap of faith. As Drag City suggest… "here are Dream River versions, killed and resurrected, spilling tales of the other side of life in a language conceivable only if you let yourself be taken there". Read: be opened minded and you might just reap an unexpected reward.
---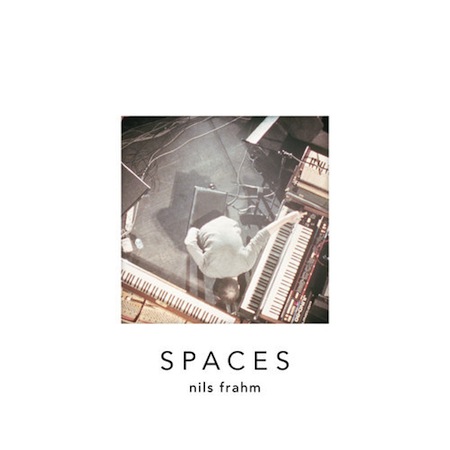 Nils Frahm
Spaces
(Erased Tapes)
Due: Early February
An artist whose rousing, layered piano lines are best heard when echoing around some cavernous place of worship, Nils Frahm will pay homage to the environments in which he has been heard on Spaces – a new live LP taken from performances recorded over the last two years on various devices from old portable reel-to-reel recorders to cassette tape decks. Mixed together after the fact, Spaces will be by Frahm's own admission an unconventional live album, more of a "collage of field recordings" from everywhere and nowhere than a stale effigy of one specific night.
---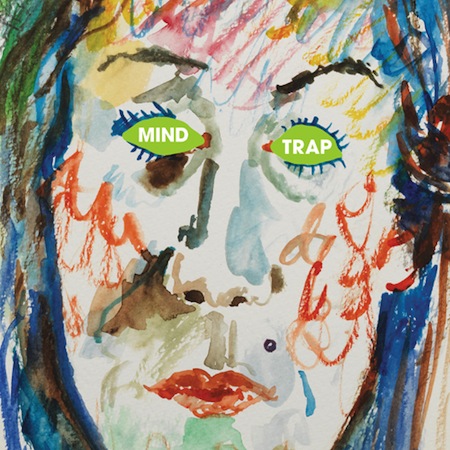 Martin Creed
Mind Trap
(The Vinyl Factory)
Due: 3rd February
Contemporary British artist and Turner Prize alumnus Martin Creed will accompany his first major UK retrospective at the Hayward Gallery this month with his latest release Mind Trap, for which he has enlisted production assistance from former Fiery Furnaces and Franz Ferdinand collaborators Martin and Andy Knowles on what promises to be his most ambitious release to date. Blurring the lines between his musical and visual output, Creed has also premiered the video artwork to lead single 'You Return' ahead of the record's February release.
Listen HERE.
---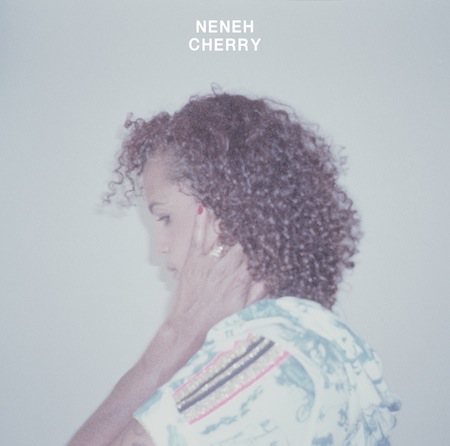 Neneh Cherry
Blank Project
(Smalltown Supersound)
Due: 25th February
Where last year's collaboration with Scandinavian avant-jazz trio The Thing felt like Neneh was exploring the free-spirited heritage of her stepfather and cosmic jazz pioneer Don Cherry, Blank Project has more of the anarchic downtown post-punk feel, with the eponymous Four Tet-produced single leading the way. Rocketnumbernine and Robyn provide support on what is shaping up to be a riot of beat poetry, avant-electronica and sparse, percussive rhythms as teased on her Nina Simone tribute 'Nina' culled from the rumbling rhythm section to Simone's 'Funkier Than A Mosquito's Tweeter'. Once more, there's a signed vinyl version to boot.
---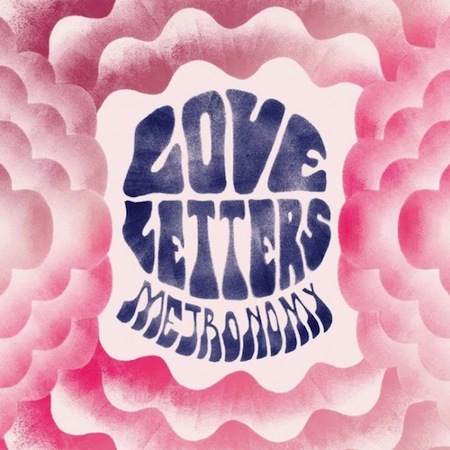 Metronomy
Love Letters
(Because)
Due: 10th March
The Devonshire outfit look to build on a trajectory that has seen their releases grow from strength to strength with their new album Love Letters, due at the start of March. On their forth full-length Metronomy look set to indulge their softer side, and as lead single "I'm Aquarius" suggests its one which sees Joe Mount et al. enter musical middle age with poise and dignity.
---
You can look back over our Top 100 Vinyl releases of 2013 HERE.