Published on
May 19, 2017
Category
Features
DJ and writer Dave Haslam was a resident DJ at the Hacienda in the late 1980s and countless times in later years (including the last night of the club). On the weekend of the 35th anniversary of the club's opening, he picks ten songs which would never have been made if the Hacienda had never existed.
Plenty of clubs and venues have inspired musicians. 'Plastic People', for example, played a huge part in the development of artists including Four Tet and Jamie xx.
The Hacienda opened in Manchester in May 1982 and had a profound effect on the way clubs looked (it swerved the trad nightclub stylings and embraced a warehouse look) and was a magnet for musicians, music fans and all manner of creative types..
Co-owned by New Order and their record label, Factory, the club can lay claim to have played such a huge part in energising a generation, that a ton of music would not exist if the Hacienda hadn't existed.
Without the Hacienda these ten songs would never have been made…
---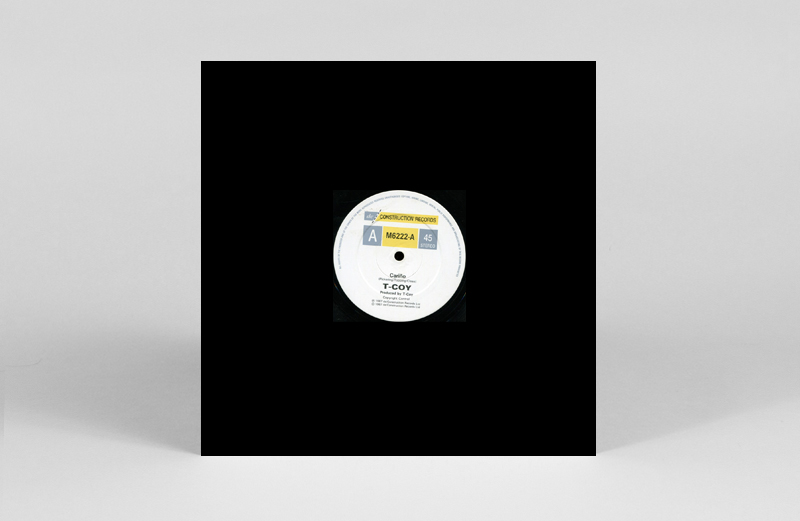 T-Coy
'Cariño'
(Deconstruction, 1987)
In the early years, Mike Pickering was employed by the Hacienda booking the bands and DJs. He was a trusted member of the Factory family; as co-founder of Quando Quango, he'd recorded for the Factory (including the 'Love Tempo' single).
He had reservations about some of the DJs he was booking, so he took to the wheels of steel himself, and by early 1986 his Friday 'Nude' night was firmly established. Pickering was partnered by "Little" Martin Prendergast, with occasional short sets from Simon Topping, who had a peerless collection of Latin jazz.
'Carino', released in May 1987, was written and created by Pickering, and Topping alongside keyboard player Richie Close. The influence of the mix of Latin and early house being played and appreciated on the 'Nude' night dancefloor is obvious (Topping himself described the song as "a blend of Tito Puente and Adonis").
'Carino' didn't have much of a commercial impact but it created a major stir on the dance underground, especially after being picked up and played on a couple of influential radio shows – Stu Allan's on Piccadilly Radio in Manchester and Coldcut's on Kiss in London.
---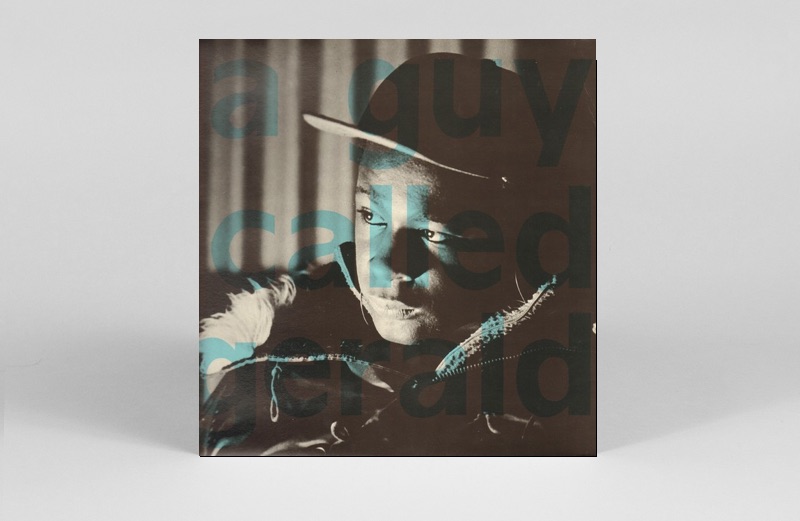 A Guy Called Gerald
'Voodoo Ray'
(Rham!, 1988)
A hip hop-influenced crew, including Martin Price from the Eastern Bloc record shop, and two of his customers (and Hacienda regulars) – Gerald Simpson and Graham Massey – began making music as the Hit Squad.
As the Hit Squad's hearts, souls and ears were turned on to early house and techno, they metamorphosed into 808 State, their debut album Newbuild reflected the trancey/druggy culture of acid house (tracks like 'Flow Coma' and 'E Talk').
Gerald pursued some solo work too. He'd be in the Hacienda all evening and then up all night making tunes that would fit alongside what he'd heard in the club, particularly the spacey, early Detroit house being played by Jon Dasilva who was resident at the Hacienda's 'Hot' night.
Gerald was so keen to get 'Voodoo Ray' played by at the club he provided early versions on cassette to Mike Pickering and to Dasilva. The song peaked at No 12 in March 1989, a year after its first release. According to music critic Simon Reynolds, 'Voodoo Ray' is "the first truly great British house anthem".
---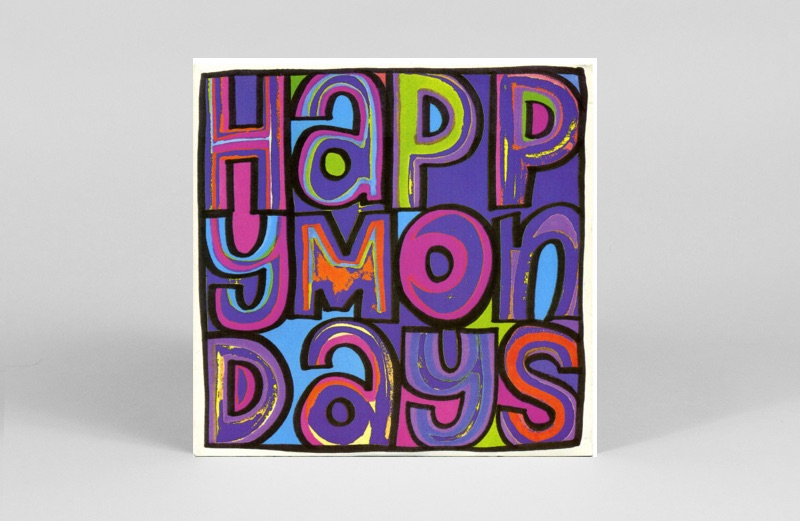 Happy Mondays
'Wrote For Luck'
(Factory, 1988)
Through the 1970s and onto the 1980s, although there were several acts that crossed genres, there was generally a division between musicians and fans into disco and those into rock.
The younger generation started coming into the Hacienda in the mid-1980s rejected a lot of this anti-disco prejudice. My Thursdays at the club reflected this; the barriers were down, music of all genres, coming from all directions, from labels like On-U Sound, Trax, Def Jam, and, of course, Factory.
Happy Mondays and their friends had a favourite corner of the club; under the balcony, to the right of where I was in the DJ box. It was in this corner that the earliest and most enthusiastic ecstasy users were to be found. In the first month or two of 1988 the drug spread from there, eventually taking over all parts of the Hacienda.
The Happy Mondays album Bummed was made just on the cusp of 1988's Summer of Love, and by the time it was released, new versions were created of some of the tracks, by remixers including Oakenfold and Vince Clarke. Clarke's treatment of the track 'Wrote for Luck' was a breakthrough single, with a great video that sent the look and sound of the Madchester scene worldwide. It also triggered a slew of remixes of guitar bands by the likes of Terry Farley and Andrew Weatherall which turned Primal Scream, for example, into dancefloor fillers.
---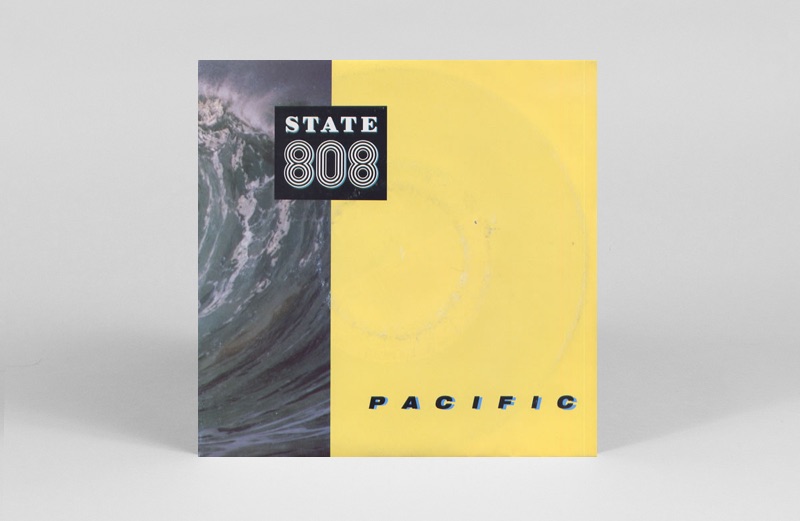 808 State
'Pacific State'
(ZTT, 1988)
After the release of 'Pacific State' in the Summer of 1989, there would be some controversy about writing credits – Gerald Simpson had contributed to the making of the track – but with Gerald carving out a career of his own, 808 State moved on without him, and signed to ZTT Records.
House music was still underground – there were some commercial hits, but outside of specialist shows the best music was still only being heard in a few clubs. 808 State weren't eyeing the charts, they had a more specific aim; to get the record played at the club. It was the be-all and end-all. According to Graham Massey, "If you didn't get it on at the Hacienda, it was a disaster".
---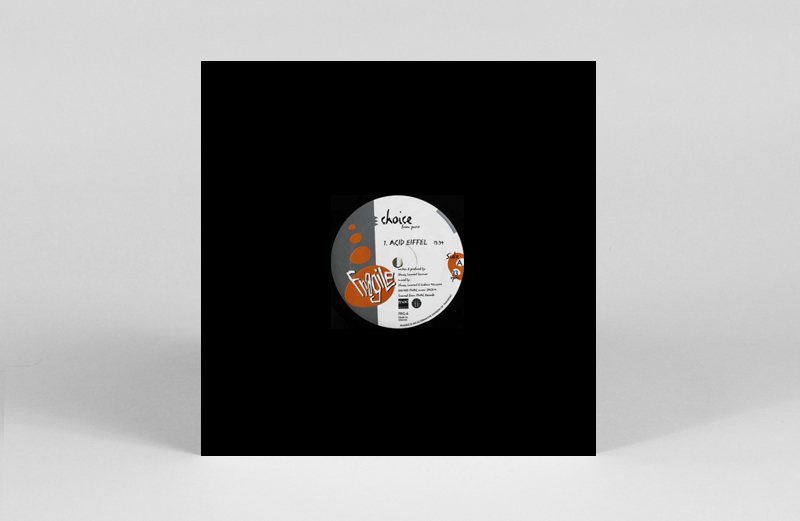 Choice
'Acid Eiffel'
(Fragile Records, 1993)
This beautiful slice of bleepy joyousness was created by Laurent Garnier, Didier Delesalle, and Ludovic Navarre and released in 1993. There are a ton of other, later, Laurent Garnier tracks that could have been included on this list, but 'Acid Eiffel' was one of his first forays into music-making.
Laurent arrived in Manchester in the Spring of 1987, leaving a job at the French embassy on London to move up North with his girlfriend. He made his way to the Hacienda. His first visit to the club is the first thing he describes in Electrochoc, his autobiography. Hearing Mike Pickering play 'Love Can't Turn Around' turned Laurent's life around.
By October 1987 he'd taught himself to DJ and had a Wednesday night residency at the Hacienda. His influence on music since – especially in France – is incalculable.
---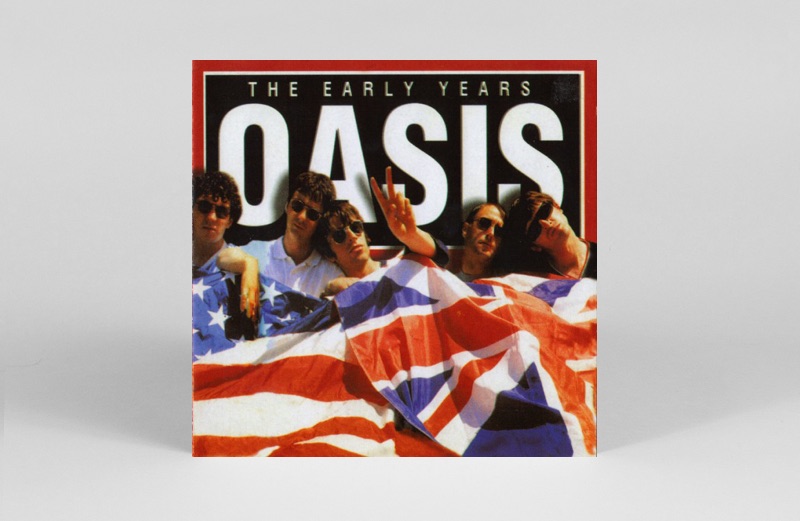 Oasis
'Better Let You Know'
(Not on label, 1994)
'Better You Know' never got beyond being included on an Oasis demo tape. It's a cover version of a Belgian piano-house tune; Cartouche's 'Feel the Groove'. Through a mess of feedback and Noel's ceaseless guitar soloing, you can hear Liam repeating the lyrics – "Better let you know / it's time for you to go".
This recording is just a curio, rather than a bona fide release, but a neat example of the journey fans of indie and classic rock were taking in and around the Hacienda in the late 1980s. Noel would take a bus from Burnage and queue outside the Hacienda, at first on Thursdays. When I began incorporating acid house in 1987, Noel was on that too; in his words, "It fucking blew my mind".
Oasis established themselves in a trad rock tradition and never went near electronic dance music again. After the band split, Noel did work a while with Amorphous Androgynous; there was talk of an album which never happened.
The Hacienda had sown a seed which never quite bloomed.
---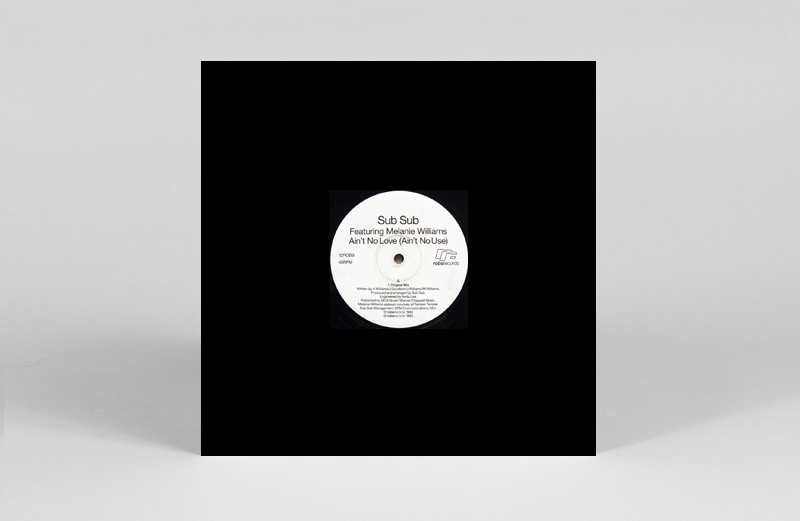 Sub Sub
'Ain't No Love (Ain't No Use')
(Robs Records, 1993)
At various times, brothers Jez and Andy Williams featured in a local indie band called Metro Trinity. Along with Jimi Goodwin, they were Hacienda regulars. Turned on by the music they heard there, the trio founded Sub Sub, and released a single, 'Space Face.' Subsequently, Sub Sub metamorphosed into Doves (two of their four albums have reached #1 on the album charts).
'Space Face' was released by a major label, but Sub Sub then signed to Rob's Records, founded by Rob Gretton, a director of Factory Records, and one of the key decision-makers at the Hacienda (Gretton ran Rob's Records from an office above the club). This commercially successful 1993 release features Melanie Williams.
---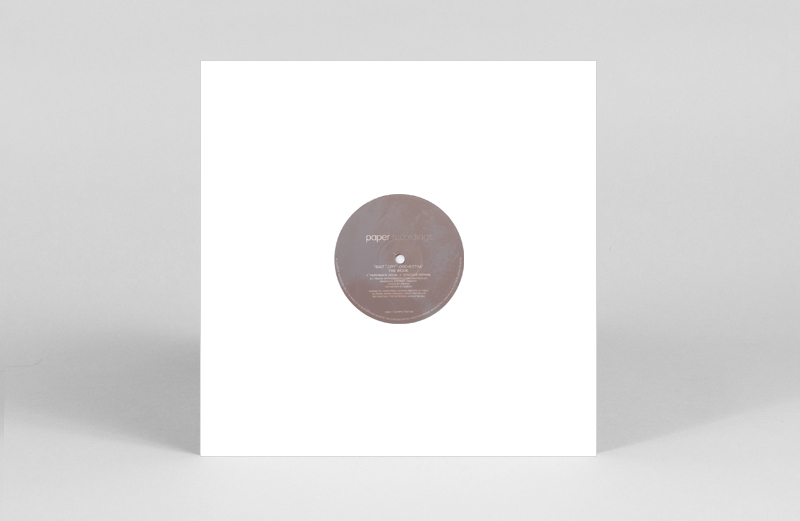 Salt City Orchestra
'The Book'
(Paper Recordings, 1995)
Elliot Eastwick got a job at the Hacienda in 1989 collecting glasses, he met so many friends there, including Miles Hollway. Inspired by the music at the Hacienda, they both started DJing. Elliot worked with me at my 'Yellow' night, the two of them went on to be part of the team at the acclaimed 'Hard Times' club.
Hollway, Eastwick and Si Bradshaw, recording as Salt City Orchestra, released 'The Book' in 1994, and remixed Underworld, Moloko, the Sneaker Pimps and Marshall Jefferson.
It was a sign of how fertile the Hacienda scene was that Elliot's evolution from being a young Hacienda pot-collector to DJing and recording, culminated in him taking over DJ duties in the Hacienda's main room in 1997. He was playing in the main room of the club on what turned out to be the last night – June 28th 1997. His last record was the Salt City Orchestra remix of 'Post Modern Sleaze' by Sneaker Pimps.
---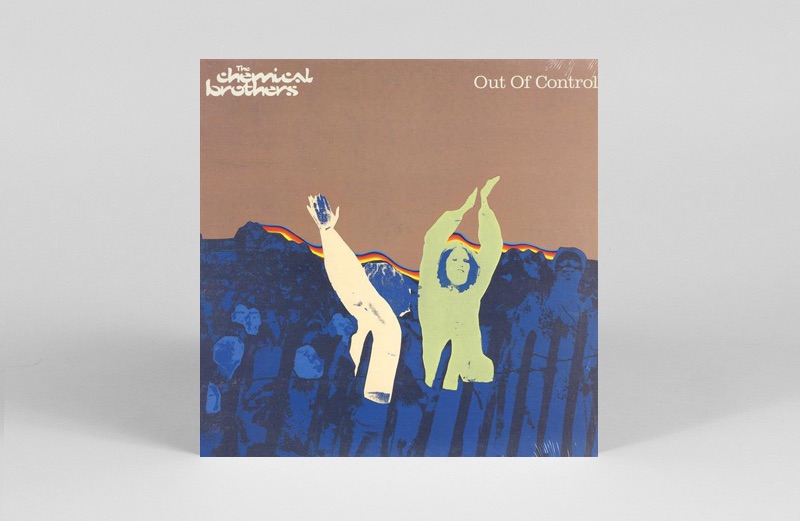 The Chemical Brothers
'Out of Control'
(Virgin, 1999)
So many music fans gravitated to the Hacienda picked up inspiration and graduated to become successful DJs and musicians. Justin Robertson for example; "The Hacienda is completely the reason I'm doing what I'm doing now," he says.
Ed Simons and Tom Rowlands of the Chemical Brothers more than deserve a place in that roll call of graduates. The two young students from down South met within days of starting university and became Hacienda regulars in 1989. They visited my Thursdays then moved on to Mike Pickering's Friday. They'd absorbed the hip hop and the visceral rock howl of bands like the Stooges that would be played on Thursdays, and the deeper house and bleepy techno at 'Nude' night.
Decades on, they still have this sense of music adventure, this joyful genre-hopping, and their choice of collaborators has often reflected their Madchester roots; featuring singers like Tim Burgess, Noel Gallagher, and New Order's Bernard Sumner.
---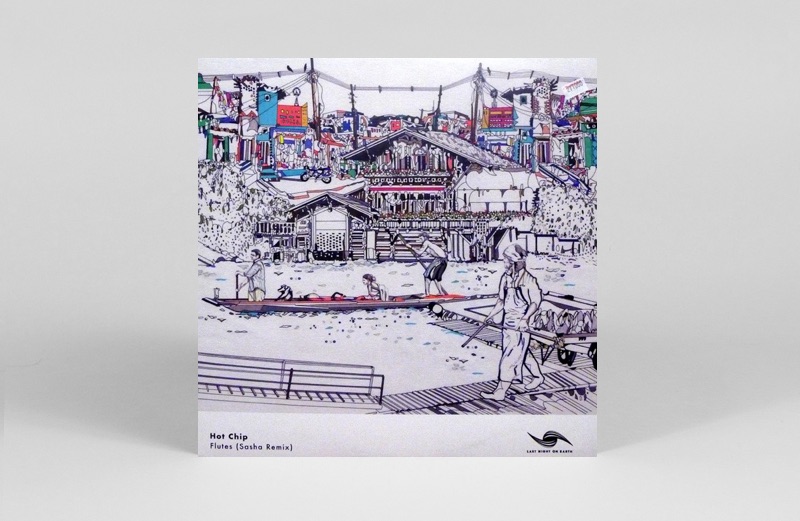 Hot Chip
'Flutes' (Sasha remix)
(Domino, 2012)
Generations of indie-ravers have found inspiration from the pioneers and maintained the creative spirit of those Hacienda moments when electronic dance music fed off and into guitar music. I'm talking about the emergence in the late 1990s of DJs like Erol Alkan and, more recently, the cross-fertilisation seen in the work of the magnificent Hot Chip.
Alexis and Joe from Hot Chip not only DJ in their own right, but the band have carefully curated a series of quality remixes, using the likes of Erol Alkan, Fred Falke, Carl Craig, and Sasha (who stretched and twisted Hot Chip's 'Flutes' into a synth-laden epic).
Sasha was eighteen when he first visited the club; "Experiencing all that incredible music for the first time was like seeing the light really." He moved to Manchester and ended-up living in a block of flats where Jon Dasilva, one of the resident DJs from the Hacienda, also lived.
Sasha started DJing with him and, when Jon was too busy to play a gig, taking his place. "It all came from there," says Sasha.
---
Follow Dave on Twitter at @Mr_Dave_Haslam
Illustration by Patch Keyes.