Published on
August 24, 2017
Category
Features
One the eve of another Notting Hill Carnival, Chris May looks at the broad musical legacy left by the movement of people over the last eighty years.
The clearest evidence of musical migration to Britain is London's annual Notting Hill Carnival. What began as a small party for Britons of African-Caribbean heritage has grown into a mass celebration enjoyed by people of every ethnic background. Carnival is irrefutable proof that a multi-cultural society is more fun than a mono-cultural one – and a happy society is a productive society.
Sadly, in 2017 it is no longer possible to make a statement like this and then, as the lawyers say, rest your case. Bigotry is resurgent across the Western world, and with the rise of nationalist demagogues such as Donald Trump and Nigel Farage comes the demonisation of minority groups. Confronted by complex social issues, populist politicians offer simplistic solutions which invariably involve the scapegoating of "immigrants." This dehumanizing collective description includes people fleeing tyrannical regimes to so-called "economic refugees" seeking better lives.
This selection of records dealing with migration spans rap, reggae, calypso, acoustic folk music, rock and Afrobeat. The artists performing them are similarly diverse. Some are migrants or the children of migrants, their singing and songwriting informed by personal experience of migration. Others are observers, offering friendship and support to their new countrymen and women. What binds them together is a shared sense of humanity, where diversity is understood to be a plus rather than a minus, and justice is the entitlement of all.
The 18th century philosopher Edmund Burke famously wrote: "The only thing necessary for the triumph of evil is for good men to do nothing." Fortunately, there are many good men and women who are doing plenty, and so long as the will to resist exists, the battle with modern demagoguery is winnable. Here are ten spins on migration – international, internal, compelled and self-propelled. It begins, appropriately, with a calypso, the Notting Hill Carnival's original soundtrack.
---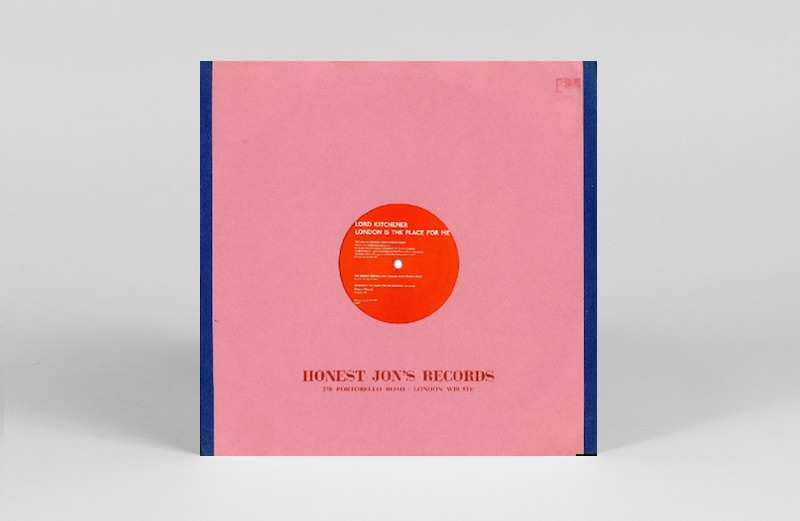 Lord Kitchener
'London Is The Place For Me'
(Melodisc 78rpm single, 1951) (Reissue pictured)
An atypically upbeat opener…. When the Empire Windrush docked at Tilbury in June 1948, ushering in the post-war boom in Caribbean migration to Britain, among the travellers was the Calypsonian Lord Kitchener. A Pathé News film crew were on hand to interview the new arrivals and Kitchener improvised 'London Is The Place For Me' for them. Three years later, he recorded an extended version of the song. Today, Kitchener's lyrics sound more than a little naïve, but they reflected his experiences. "The English people are very much sociable/They take you here and they take you there/They make you feel like a millionaire." By 1958, the year of the Notting Hill white-on-black race riots, a more layered reality had dawned.
---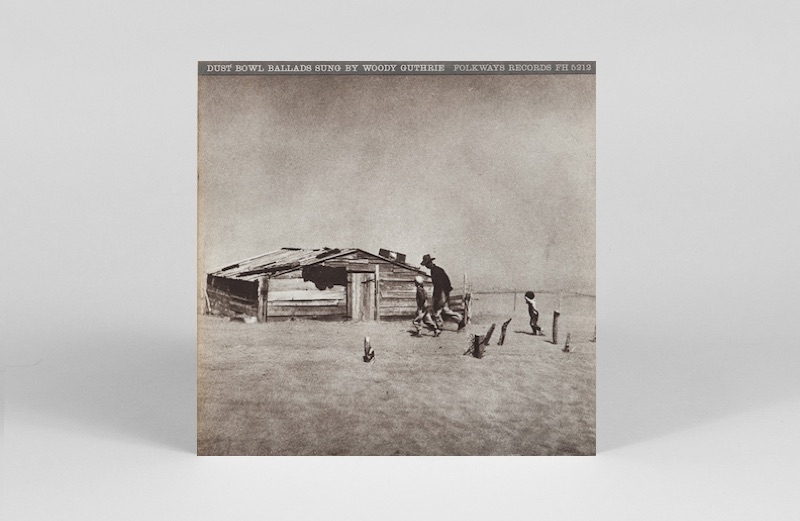 Woody Guthrie
'I Ain't Got No Home In This World Any More' from Dust Bowl Ballads
(RCA Victor 3x78rpm box set, 1940) (Reissue pictured)
Woody Guthrie was among the first American folk singers to focus on migration and to dignify migrants. 'I Ain't Got No Home In This World Any More' was part of a body of work in which Guthrie sang about the dispossessed share-croppers of the US Mid-West who, after the region's once-fertile land had been turned into a dust bowl by wind erosion, had to abandon their homes and migrate elsewhere in the country where they received a far from universal welcome. "Was a-farmin' on the shares, and always I was poor/My crops I lay into the banker's store… Rich man took my home and drove me from my door/And I ain't got no home in this world anymore."
---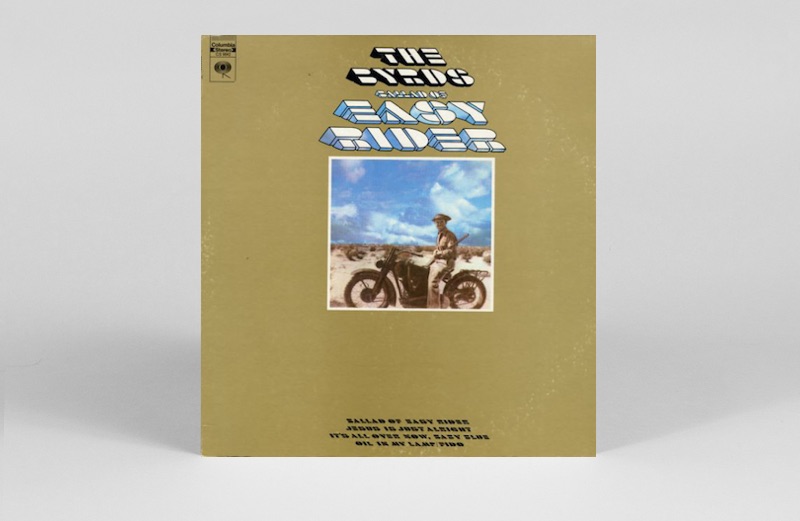 The Byrds
'Deportee (Plane Wreck At Los Gatos)' from Ballad Of Easy Rider
(Columbia LP, 1969)
Written as a poem by Woody Guthrie in 1948, 'Deportee (Plane Wreck At Los Gatos)' pays tribute to 28 Mexican migrant workers who were being deported from Los Gatos, California when the plane they were on crashed, killing everyone on board. Guthrie was outraged by the way their deaths were reported. In all, 32 people died, but US media stories gave only the names of four white people, referring to the other passengers collectively as "deportees," as though their deaths were less important. "The sky plane caught fire over Los Gatos Canyon," wrote Guthrie, "a fireball of lightning, and shook all our hills. Who are all these friends, all scattered like dry leaves? The radio says, 'They are just deportees.'" The Byrds' is among the best of many cover versions.
---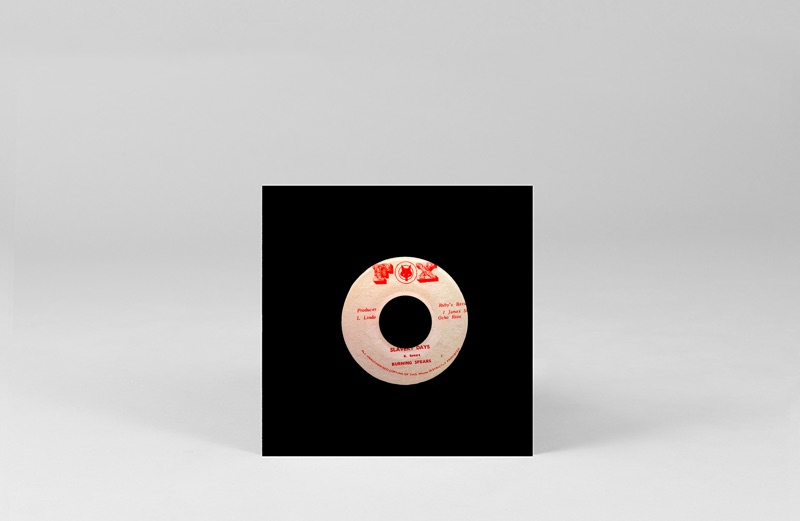 Burning Spear
'Slavery Days'
(Fox 45rpm single, 1974)
The trans-Atlantic slave trade was frequently addressed in Rastafarian-informed reggae during the 1970s, but rarely with as much power as here. "The big fat boat/We pull it/We pull it/We must pull it with shackles round our necks… Do you remember the days of slavery?" The track was included on Burning Spear's 1975 Island LP Marcus Garvey, but with a remix intended to make it more palatable to European ears. Even in that form it remains stirring stuff, but the original Jamaican single packs a special punch.
---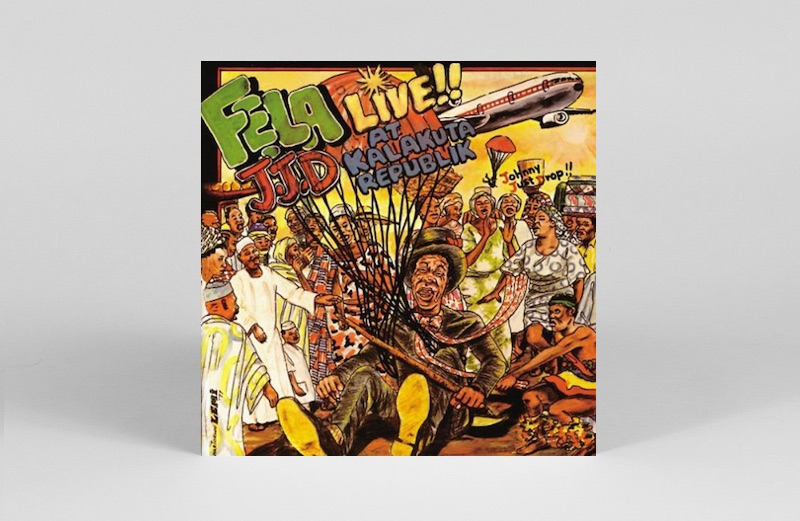 Fela Kuti
'Johnny Just Drop' from JJD: Fela Live At Kalakuta Republic
(Afrodisia LP, 1977)
In 'Johnny Just Drop,' Fela Kuti lampoons Nigeria's "been-tos," people who had been to Britain or the US to work or study, and then returned home with an inferiority complex about African culture. This was a recurring theme in Kuti's 1970s albums, and had already been touched on in Gentleman and Before I Jump Like Monkey Give Me Banana. Look how these JJDs dress and talk, says Kuti, they are trying to deny their ethnicity. they are trying to deny their ethnicity. The chorus respond with the single word "original," a reference to Kuti's hook line on 'Gentleman' – "I no be gentleman at all-o. I be Africa man, original."
---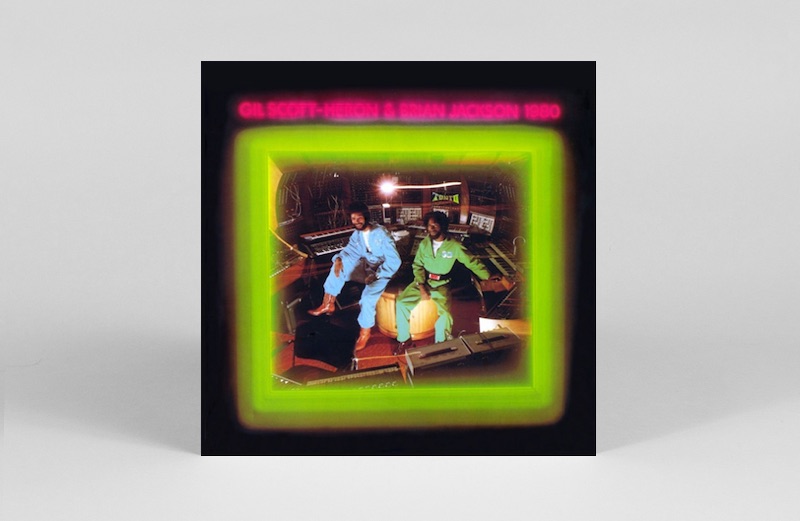 Gil Scott-Heron & Brian Jackson
'Alien (Hold On To Your Dreams)' from 1980
(Arista LP, 1980)
1980 was the swansong of the recording partnership between Gil Scott-Heron and keyboardist, arranger and co-producer Brian Jackson. It was a blinder and 'Alien (Hold On To Your Dreams)' was a stand-out track. Like 'Deportee (Plane Wreck At Los Gatos),' the words address the treatment of migrants from Mexico to the US, which, three decades on, had become a national scandal. Scott-Heron tracks the journey of one migrant, from successfully dodging US search helicopters while swimming across the Rio Grande, to becoming a victim of de facto debt bondage.
---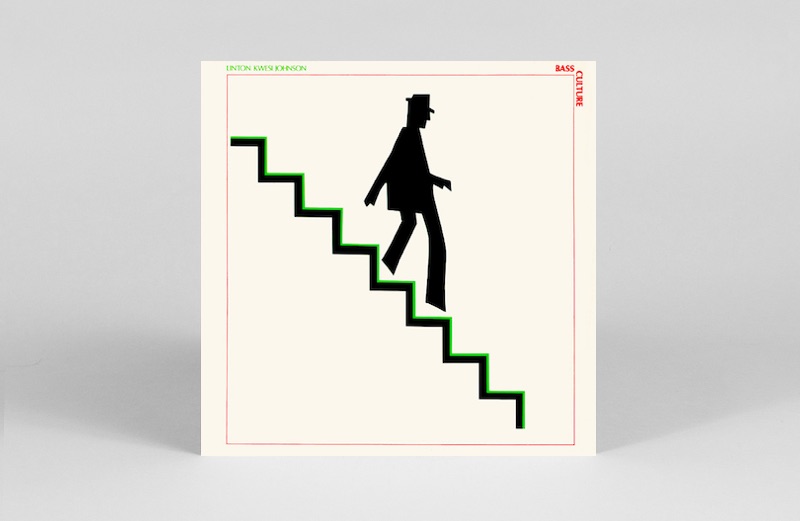 Linton Kwesi Johnson
'Inglan Is A Bitch' from Bass Culture
(Island LP, 1980)
Thirty years after the optimistic arrival of Lord Kitchener in Britain, dub poet Linton Kwesi Johnson offered an alternative view of African-Caribbean life in the country. 'Inglan Is A Birch' is presented as the remembrance of a Windrush-generation worker who has been made redundant and, in the middle of a recession, is unable to find another job. Johnson's words reflected the decades of racism which African-Caribbean migrants had faced in Britain. "Me do day work an me do night work/Me do clean work an me do dirty work/Dem say dat black man is very lazy/But if you see how me work you woulda say me crazy."
---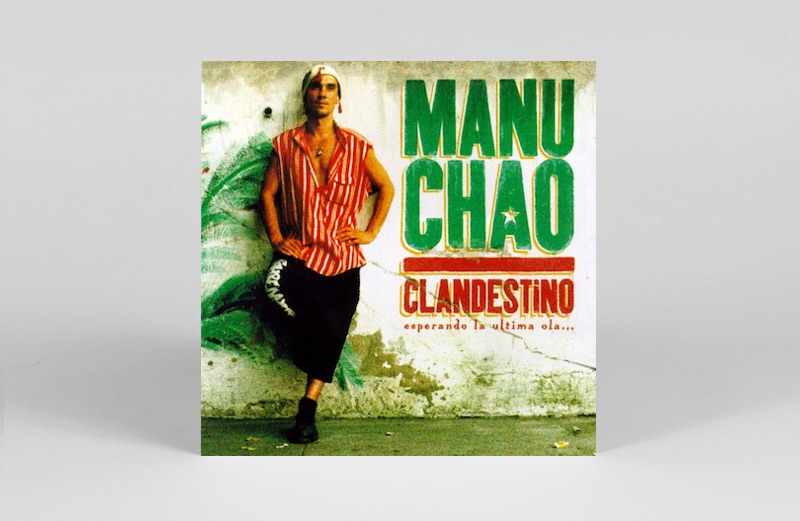 Manu Chao
'Clandestino' from Clandestino
(Virgin LP, 1998)
Manu Chao was born in Paris to parents who had migrated from Spain to escape General Franco's fascist dictatorship. Migration has been a frequently revisited subject in Chao's music, in particular US-bound migration from Central America, where he has travelled extensively. Sung in Spanish, 'Clandestino' takes a more global view: "Running is my fate/In order to deceive the law… I'm a just a ghost in the city/Lost in the heart of the great Babylon/They call me the Clandestine/Because I don't carry any identity papers/Algerian Clandestine, Nigerian Clandestine, Bolivian Clandestine, Black Hand, Illegal."
---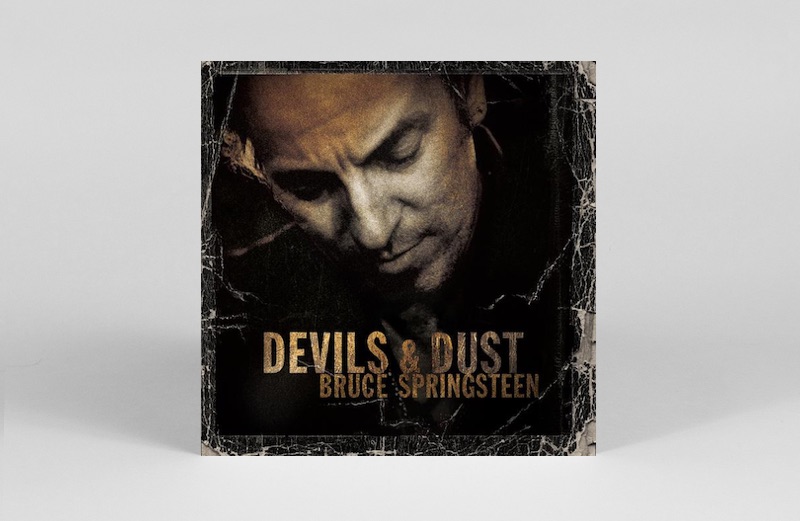 Bruce Springsteen
'Matamoros Banks' from Devils & Dust
(Columbia LP, 2005)
Like Gil Scott-Heron's 'Alien (Hold On To Your Dreams),' Bruce Springsteen's 'Matamoros Banks' tells the story of a migrant worker crossing the Rio Grande. In the later song, however, the protagonist dies in the attempt. The lyrics track the man's journey backwards, from a body in the river, through the long walk across the north Mexican desert to the banks of the Rio Grande and US border. The stripped-back performance – Devils & Dust is an acoustic album – gives the lyric something of the air of a memorial prayer.
---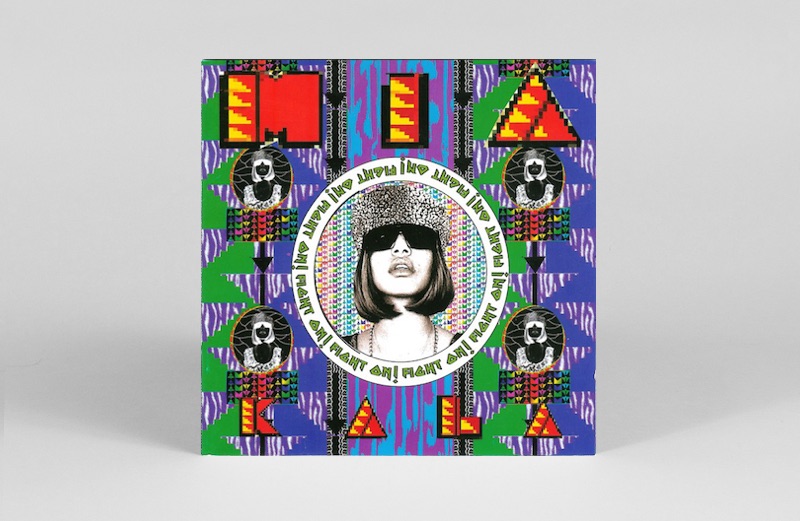 M.I.A.
'Paper Planes' from Kala
(XL 2xLP, 2007)
A literary and sonic masterpiece. M.I.A. adopts the character of a gun-toting street hustler in a US inner city largely peopled by migrants. Evading border police, acquiring false visas, selling crack and much more figure in the lyrics, which M.I.A. wrote to satirise negative stereotypes about dark-skinned migrants supposedly threatening US society. Trump, and Farage would probably love 'Paper Planes,' but for all the wrong reasons.
Illustration by Gaurab Thakali