Published on
January 5, 2015
Category
Features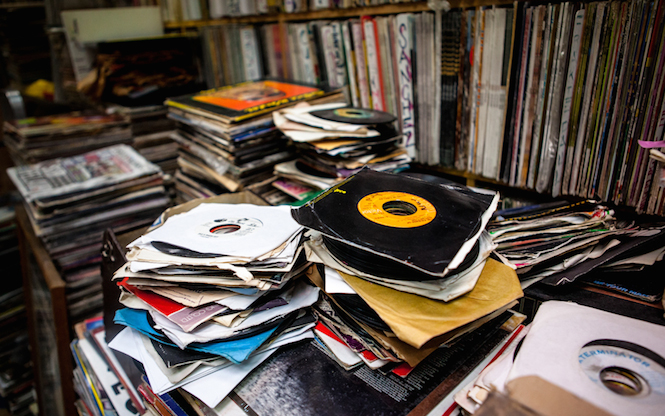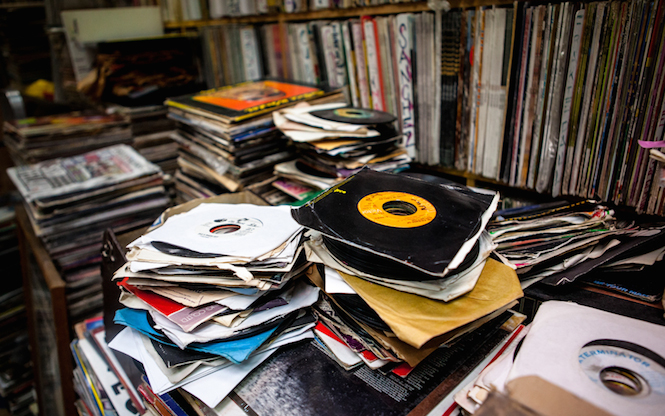 Musician, DJ, digger and music archivist Markey Funk is a staple of the Israeli groove scene. Below he goes through some of the most unusual, raw, dirty, garage and psych-influenced funk rarities from the last 15 years.
---
Words: Markey Funk
---
Collecting 45s is an addiction: once you get into it – you just cannot stop. Be it deep funk, northern soul, garage/psych, or cross-genre oddities – the most interesting stuff came out on obscure labels, was distributed locally, never gained any success, and 90% of these artists never managed to record enough material for a full-length LP. Although in the last 20 years some famous DJs/collectors and reissue labels put an enormous effort into locating people behind these recordings, finding master tapes, and reissuing them for a new generation of fans, everyone agrees that what we currently know is only a tip of the iceberg.
In the case of the contemporary soul-funk scene (which was largely influenced by the same rare deep funk 45s from the late 60s and early 70s), the situation isn't much different: on one hand, all of this music came out in the Internet age, so with websites like Discogs, YouTube and Juno you can easily find all the necessary information, hear the music (even if only a one-minute sample) and even buy it from the label/artist itself, even if it's a limited run of 150 copies, distributed only via a particular Bandcamp page. On the other hand – there's been an incredible amount of music, that came out in the "stone age" of internet shopping (1995-2005), and is hardly remembered. Most deep funk collectors and crate diggers weren't giving much credit to new music yet, while DJs hadn't yet noticed the tendency. Even later, when Breakestra, Daptone, Freestyle Records, Tru Thoughts and Timmion turned the new funk scene into a global phenomenon, there were still labels that remained under the radar. And that's where curious things were happening.
While plenty of bands were following the same soul-funk route, paved by Sharon Jones, The New Mastersounds and The Bamboos, or took more African-influenced direction, inspired by Antibalas and various incarnations of Whitefield Brothers (or The Poets of Rhythm), there were some that allowed themselves to experiment, adding their own twist to the deep funk groove: their sound was edgier and dirtier, taking its influences from other genres, like psychedelia, garage and hard rock, euro-crime, thriller and sci-fi soundtracks. Some tend to call this small category "psych-funk", but I'm not sure if this term makes enough justice to the music. Today we know some of these bands – The Simonsound, Karl Hector & the Malcouns, The Budos Band, Fumaça Preta, and of course, the greatest of all – The Heliocentrics. But the real treasury of this tiny sub-genre is hidden on 45s, that came out on small, often – short-lived labels. The following list points out some of the most significant records of this kind, but traces of each one of them may lead you to a few more, that are just as special.
Listen to 10 tracks from the records in the playlist below, and scroll down to check out the tracks individually.
---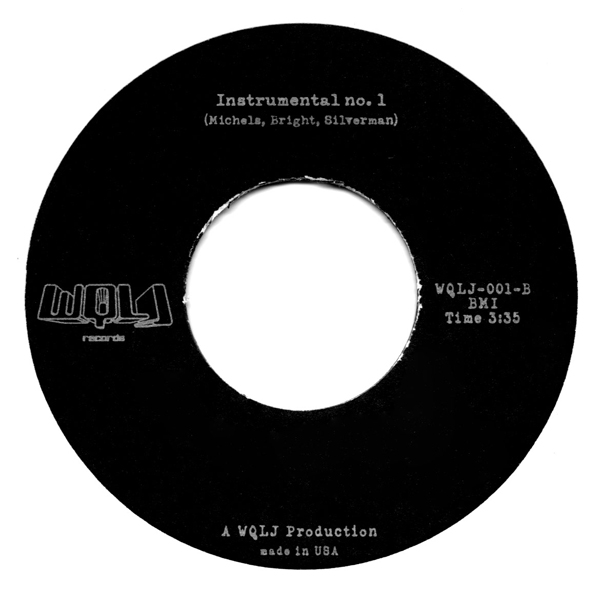 WQLJ
Nothin' Doin' But Waitin' On Leon
(WQLJ, 2001)
When Gabriel "Bosco Mann" Roth and Philip Lehman, founders of the legendary Brooklyn-based Desco Records, parted ways, each one launched his own label: Roth started Daptone, focusing on cleaner soulful sound, and Lehman set up Soul Fire, which was about dirtier raw funk. Unlike its successful brother, Soul Fire didn't survive for too long. Leaving behind a few dozens of original 45's, a handful of albums, and a few limited edition reissues, the label closed in 2003, and later reincarnated as Truth & Soul. However, in 3 years of its existence, Soul Fire put out a legacy of some of the dirtiest funk recordings, many of which were done in one take, and gained collectible status close to that of their late 60's ancestors. Similar to The Poets of Rhythm, the same backing band (led by Leon Michels) used different names for different records – JD & the Evil's Dynamite Band, The Explorers, The Soul Command, Bronx River Parkway, Fabulous Three,  and finally – El Michels Affair. For some of the releases they even created sub-labels: Lunar – for African-influenced records, and Latin Express – for Latin groove respectively. WQLJ – a record and a label – is the only attempt of making a library type of release. It's a Hammond-led double-sider, with a slow jam on one side, and a hypnotizing upbeat groover – on the other.
---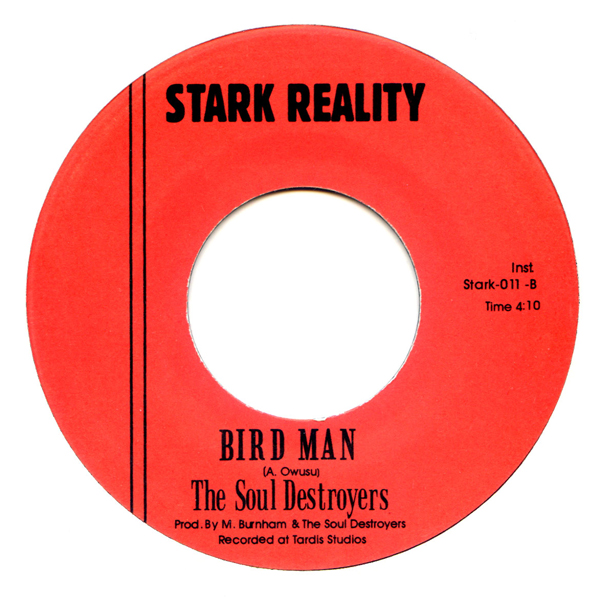 Soul Destroyers
Armadillo/Bird Man
(Stark Reality, 2001)
If I had to name one person to identify with the XXI century psych-funk sound, it would be the drummer Malcom Catto. From Connie Price & the Keystones and Mr Chop, to DJ Shadow, Mulatu Astatke and MRR-ADM, to his own band, The Heliocentrics,  his sharp drum-beat sets not only a backbone, but the whole tone of music around it. His record collecting habit provided bottomless pit of inspiration for his band, as well as huge contribution to the catalogue of Jazzman Records – a reissue label run by his friend Gerald Short. Back in 1999, when Jazzman Records was still making its first steps, Malcom launched his own subsidiary under its umbrella, named after a cult 70's psychedelic jazz band – Stark Reality. In parallel to Jazzman's reissues of obscure records from the 60's and 70's, the new label provided a stage for original new music, made mainly by Catto, his band, and his musician friends. Stark Reality wouldn't last too long, and after 3 years and 18 singles (fifteen 45's and three 12's) it closed, selling out each and every title to the last copy. Nevertheless, the label's humble back catalog is a unique collection of debut releases by cult British electronic, rock, funk and psych artists: Cherrystones, Mr. Chop, Little Barrie and The Tropics of Cancer – all made their first steps on the Stark Reality wax. So did Malcom's own funk band – the Soul Destroyers, which consisted of future members of The Heliocentrics. The band only managed to put out four 7's (including one, as The Jazz Destroyers), but each one of them is a two-sided raw cutting-edge funk monster, that takes the Black American groove tradition far beyond James Brown/Meters' legacy. This particular single captures the band at its finest instrumental moments, with horn-driven high-speed slasher on the A-side, and a psychedelic slide guitar rocker on the flip – both rolling atop Catto's speeding up razor-sharp breakbeat.
---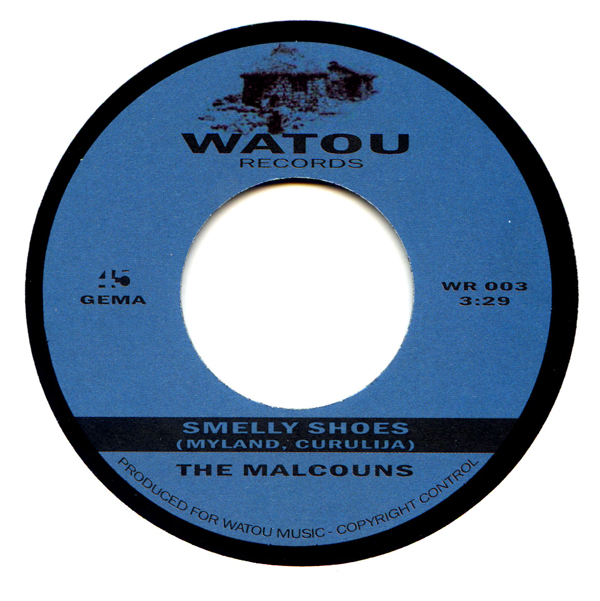 The Malcouns
Ukola / Smelly Shoes
(Watou, 2003)
Six long years before joining Karl Hector, and before releasing their debut album on Egon's Now Again, The Malcouns appeared with their first 45 on Soul Fire, which was looking for more German afro-funk goodness, following the success of The Whitefield Brothers' debut "In the Raw". Keyboardist Thomas Myland and drummer Zdenko Curulija joined The Poets of Rhythm crew, and with Bo Baral's assistance launched their very short-lived imprint – Watou, on which they released 3 singles, involving various Poets' players. The first one – "Ukola/Smelly Shoes" – is perhaps the closest in sound to what Karl Hector & the Malcouns came to be later on: an odd mixture of kraut, space-jazz and afrobeat, with almost mechanic organ bassline, low-pitched broken tribal beat and delicate warm horns, sometimes resembling early 60's Sun Ra Arkestra. It's psychedelic lo-fi afro-funk at its finest and weirdest.
---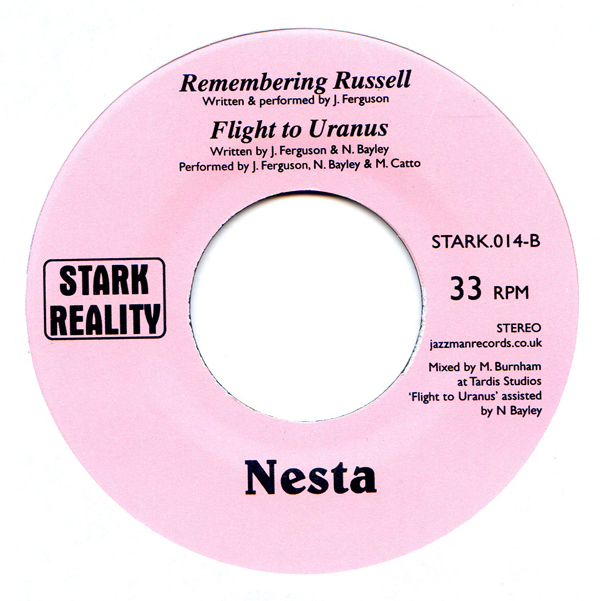 Nesta
The Strongest Drug In The World
(Stark Reality, 2000)
This 4-track 33rpm EP was written and produced by Jake Ferguson with some help from his Soul Destroyers' peers. This is probably the earliest example of what would later become a signature Heliocentrics' sound: eerie spaced-out soundscapes, raw grooves, tight drums by Malcom Catto, cinematic psychedelia – it's all there. The music might feel a bit uncertain about its identity, and the band is still trying things, but you can already hear, how the sound of their debut LP Out There is starting to take shape.
---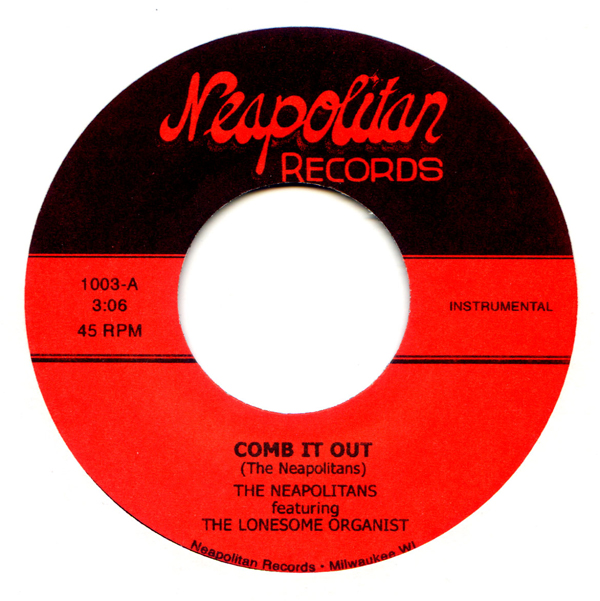 The Neapolitans
Comb It Out / Sunny
(Neapolitan Records, 2004)
Little is known today about the tiny short-lived Neapolitan Records from Milwaukee WI. Neither the extinct website, nor long-abandoned Myspace pages hold much information about this imprint and its house band – The Neapolitans. The label was run by a hardcore funk 45's collector, DJ, archivist and musician Brent Goodsell, and released only three 45s. The band, led by Goodsell himself, released two titles on his imprint, as well as recorded a cover version of Hendrix' "Crosstown Traffic" for Acid Jazz Records' 2005 compilation Hot, Funky & Sweaty and had another tune included on Tramp Records' Contemporary Funk compilation in 2009. Later, one of the band-members joined the legendary Kings Go Forth. "Comb It Out", recorded with guest musician – The Lonesome Organist (from Thrill Jockey label), is a twisted combination of dirty, occasionally halting drums, angry surf guitar and edgy organ, melt together into a crazy fuzzed-up garage version of Booker T. & the MG's.
---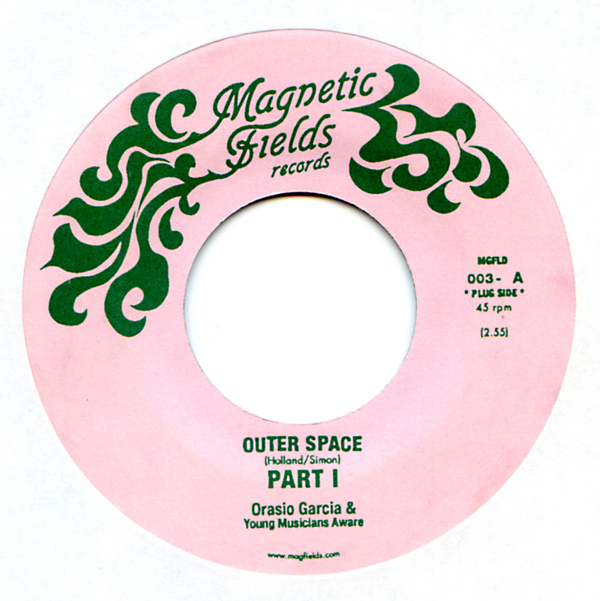 Orasio Garcia & the Young Musicians Aware
Outer Space
(Magnetic Fields, 2005)
Around the time of release of the second album by his Soul Orchestra, Will Holland (a.k.a. Quantic) launched a small imprint to release more raw funk goodness from his studio. All the label's three 45s came out in 2005: each one – under a different band name; each one had a different combination of influences – from New Orleans' funk, to latin soul-jazz, to reggae; and each one included a dubbier second part on the B-side. "Outer Space", the last of the three, is clearly a tribute of sorts to the obscure Bermuda-based funk band The Invaders, with steady JB's-style rimshot beat, echoing horns and a deep heavy bass, that reminds of The Upsetters' 1970 classic "Eastwood Rides Again".
---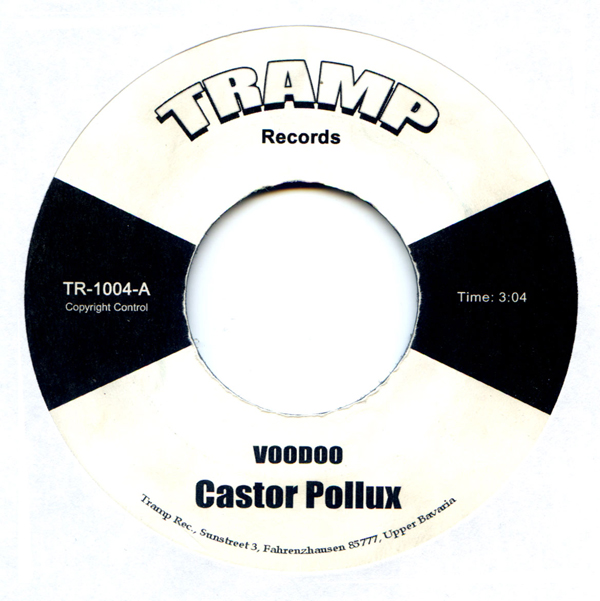 Castor Pollux
Voodoo / Give Me Your Love
(Tramp Records, 2006)
Listen / Buy
Castor Pollux is really an enigmatic figure. And so is the mysterious band on his records. He released only two 45s on Tramp Records, and he played drums on a bonus 7inch from The Whitefiled Brothers' second LP. His influences are somewhere between The Meters, Dr. John, Fela Kuti and Sun Ra. With its crazy modal horns and Castor's screaming vocals, "Voodoo" is one of the wildest downtempo funk tracks of the last decade.
---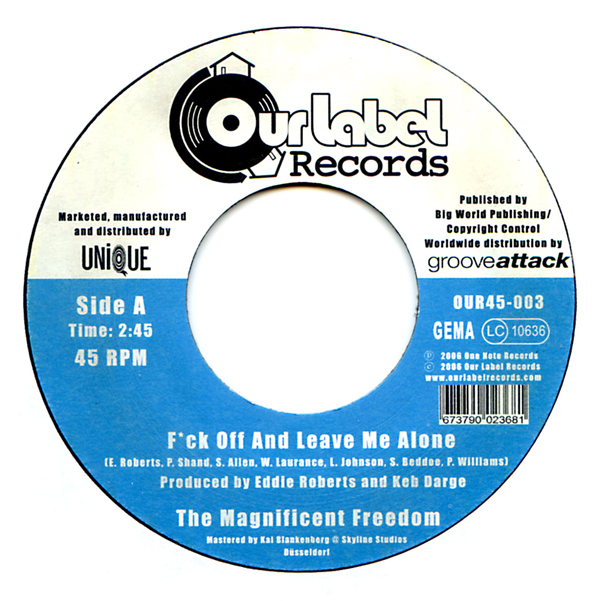 The Magnificent Freedom
F*ck Off And Leave Me Alone
(Our Label, 2006)
Basically, The Magnificent Freedom is just a different name for the Leeds-based The New Mastersounds. This crazy nervous hyper-speed drum-heavy tune is probably the last time the band ever worked with the legendary DJ Keb Darge, who released a handful of Mastersounds' 45s on his Deep Funk imprint back in early 2000's, and also produced their debut album. This 7inch was released by a German small imprint Our Label, but the rest about it still remains a mystery: What stands behind such song title? Why it wasn't released under The New Mastersounds' name? Is this really a new recording, produced exclusively for this release, or some previously unreleased material from the band's Deep Funk days? Whatever the answers are, this is one weird, eccentric and wild horn funk killer.
---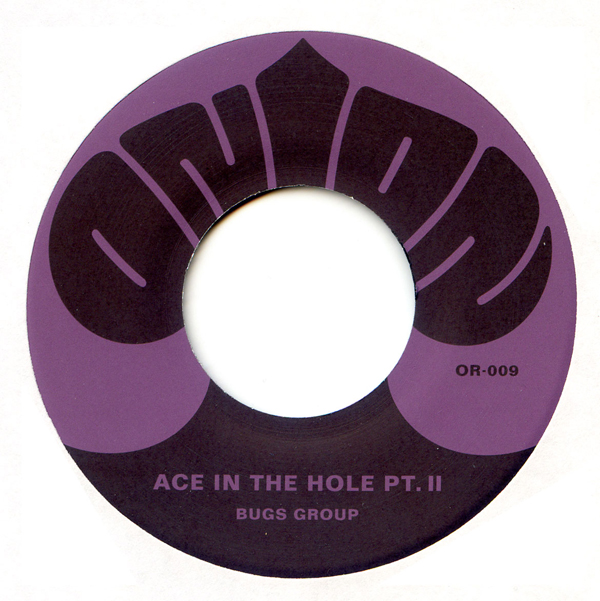 Bugs Group
Ace in the Hole (Part II/Part III)
(Onion Records, 2013)
There's more information on Bugs Group in Japanese, than there is in any other language. To be exact – there's no information about Bugs Group, besides the fact that they're from Japan, and that last year they played at the 11th anniversary of  "Wah Wah" – the legendary Funk/Soul club line in Tokyo, which was also the release party for this very single – their only record to date. Unlike their Tokyo-based counterparts – Osaka Monaurail, who play very strict classic J.B.'s kind of funk, "Ace in the Hole"is a psyched-out flute-and-farfisa-driven downtempo groover, reminiscent of "Vampyros Lesbos" soundtrack or practically – every stoned nightclub scene from the late 60's movies. No one knows, if Part I ever existed, but Part II and III are amazing enough to wish for more.
---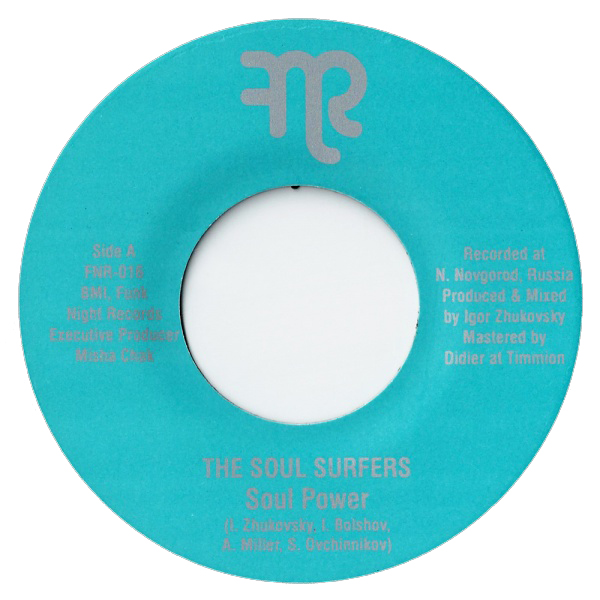 The Soul Surfers
Soul Power / We Can Do Some
(Funk Night Records, 2011)
The last record in this list is the dirtiest funk record ever – old or new. This original monster (and, in spite of a familiar title, – not a James Brown cover) was recorded in Nizhniy Novgorod, Russia, released on Detroit-based Funk Night Records, sold out in a few weeks, and gained immediate collectible status. This is the very definition of garage funk: heavy drums, deep bass, head swirling organ, evil guitar, screaming vocals – from the first drum hit it's not giving up on its power all the way to the last chord. And it's not afraid to become a mass of rhythmic noise, or slow-down for a middle part, if that would serve the purpose. It might sound challenging, but at the peak of a party – it's an ultimate banger!
Since the success of "Soul Power", The Soul Surfers released plenty of 45's (under different names, again) on FNR, as well as three – on LA-based Ubiquity, often enhancing their raw groove with a cool unusual twist.
---
P.S. A few more titles to check out:
Ravi Harris & the Prophets – Thunderbird (Desco, 1998)
JD & the Evil's Dynamite Band – Haaa-Sheesh (Soul Fire, 2000)
Little Barrie – Shrug Off Love (Stark Reality, 2000)
The Jimi Entley Sound – Apache (Espionage Disk, 2002)
Fumaça Preta – A Bruxa (Music with Soul, 2012)