Published on
June 27, 2015
Category
Features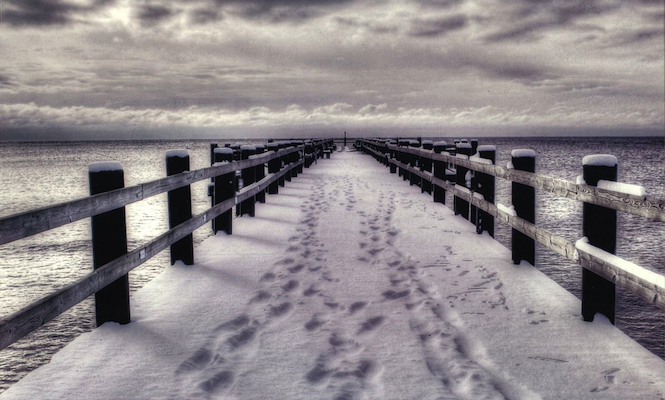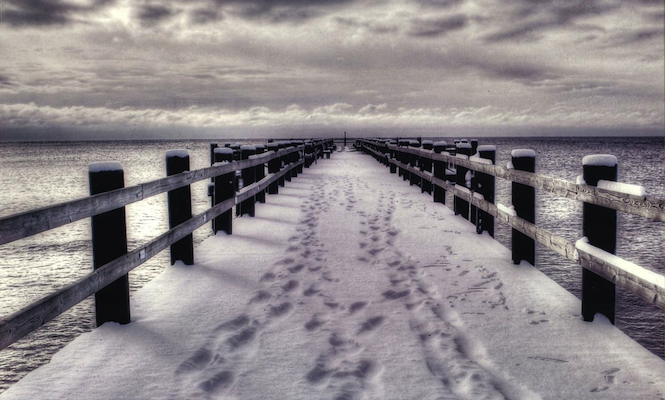 The good people at Norman Records provide the latest in our genre rundowns, picking out 10 must-have rock, pop and indie records.
They might not have an actual bricks and mortar record store (although if you're out and about in Leeds you can drop in on the warehouse and pick up your orders), but when it comes to sorting you out with the best new music, look no further than online record shop Norman Records. So how do you get that personalised treatment when there's no record store guy to exasperate with your wide-raging yet incredibly specific requests?
Here's how: we asked Clinton at Norman Records to "give us anything with a song in it" and sure enough they delivered the goods once more.
---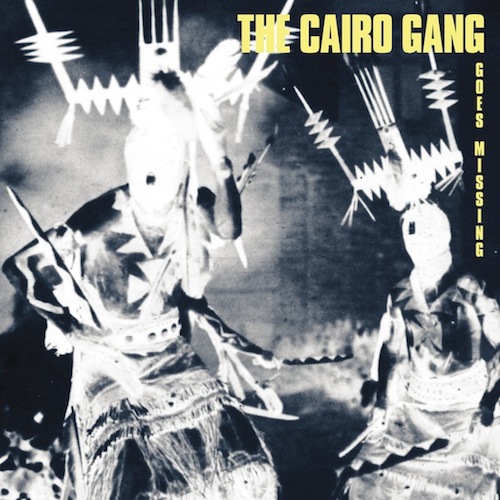 Cairo Gang
Goes Missing
(God?)
A fabulous little pop record full of Byrdsian harmonies, lashings of jangly guitars all pf which have been recorded in what appears to be a sewer pipe. If you like the idea of Tom Petty fronting Orange Juice then this is most certainly for you.
---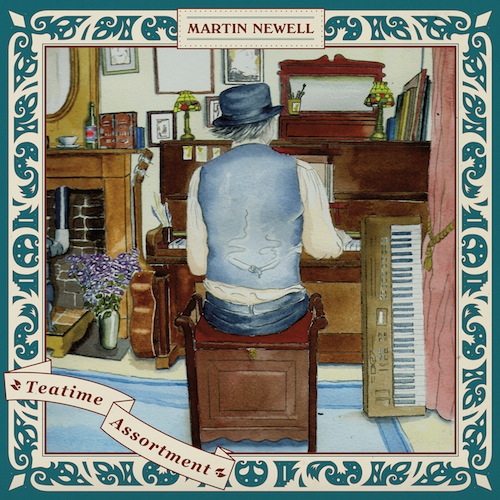 Martin Newell
Teatime Assortment
(Captured Tracks)
Even I'm getting tired of how much I'm droning on and on and on and on about the Cleaners from Venus. People simply won't believe me that they are the best thing ever…then I'll play them something and they'll go "woaaaaahh…" or something like that. This is a collection of the latter day recordings of head Cleaner Martin Newell. Think of him as something like an English Robert Pollard recording a hatful of tuneful gems before retiring home for tea and buttered scones.
---
Walter TV
Blessed
(Sinderlyn)
Not only have they managed to survive a tour with the chaotic Mac Demarco and band but they've lived to produce this impressive debut of lop-sided indie rock. It's a messy and disjointed affair but a thrilling ride as the band rollercoaster around the kind of American warped indie previously peddled by the likes of Modest Mouse and Built to Spill.
---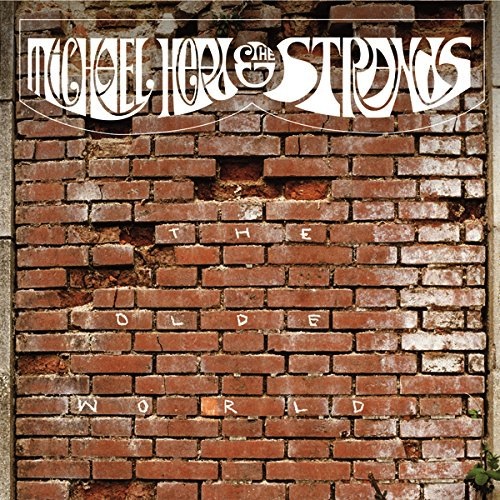 Michael Head & The Strands
The Olde World
(Megaphone)
If music reached its nadir when a loop of a Bobby McFerrin track is our biggest selling record of the month then it's time to look back for inspiration. These are tracks taken from the sessions for Michael Head & The Strands 'The Magical World' album and work perfectly as a companion piece to that stunning album (also to be re-issued next month). Marvellous folky English pop with nods to Nick Drake, Love and the La's.
---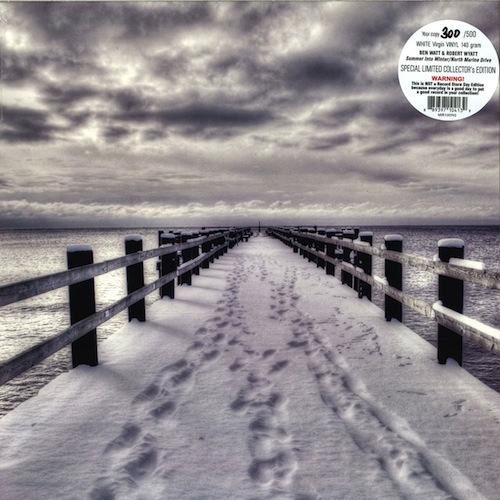 Robert Wyatt and Ben Watt
Summer Into Winter / North Marine Drive
(Mirumir)
Utterly essential re-issue of this early '80's collaboration which yielded the perfect, icy beauty of the 'Summer Into Winter' EP before Ben Watt went alone for the stark, jazzy 'North Marine Drive'. Wonderfully evocative stuff that exemplifies better than anything what we once knew as 'bedsit' music.
---
Sarah Mary Chadwick
9 Classic Tracks
(Siltbreeze)
With its confident, cocky (and perhaps jokey) title and disturbing artwork, it's only when you hit the needle on the record that Sarah Mary Chadwick shows her true colours. Fans of early Cat Power will have much to enjoy here. The record is made up of Chadwick's swooping voice, honest confessionals and plangent guitar playing. If everyone who buys Florence and the Machine records went out and bought this then the world would be a better (but more miserable) place.
---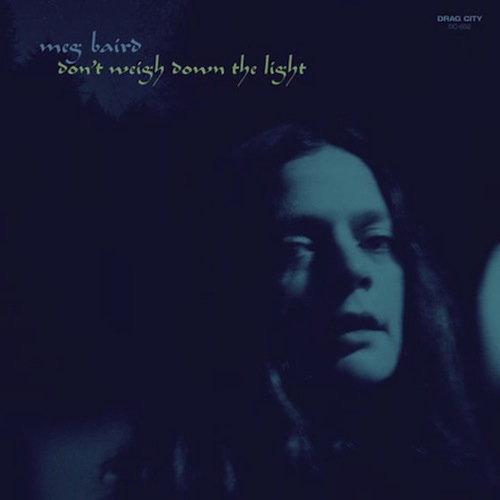 Meg Baird
Don't Weigh Down the Light
(Drag City / Wichita)
Espers chanteuse Meg Baird makes folk straight from the Fairport/Fotheringay school- the kind in which guitar meanders, swirling forever around cyclical picking and modestly enveloping melodies. These '70s folk influences make for a sound that's passive but intriguing.
---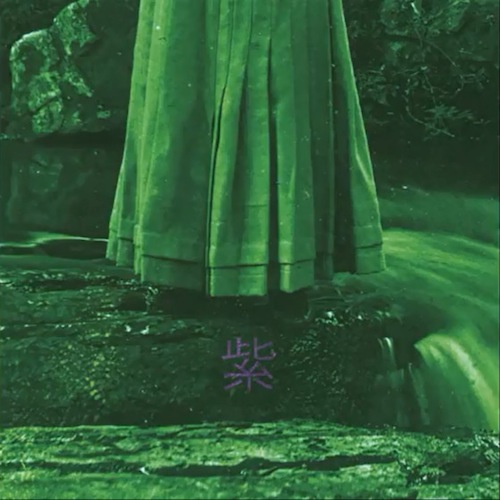 Cheatahs
Muraski
(Wichita)
You truth be told a lot of this nu-gaze passes me by – it's just not daring enough. Bucking the trend and trying their hardest not to sound like a Chapterhouse B side are Cheatahs. This latest EP brims with ideas and sonic experimentation. Like the music of Kevin Shields and his My Bloody Valentine, it catches you unawares and you are never quite sure where it is headed next.
---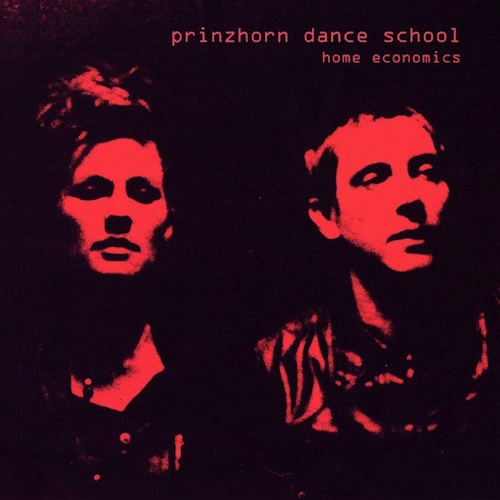 Prinzhorn Dance School
Home Economics
(DFA Records)
I only scraped through my Home Economics exam after I grossly miscalculated the amount of water to put in a pastry mix. Prinzhorn Dance School however pass with flying colours with an album that will probably be ignored. It comprises of lovely spindly early '80's post punk that references ESG, Young Marble Giants and The Slits.
---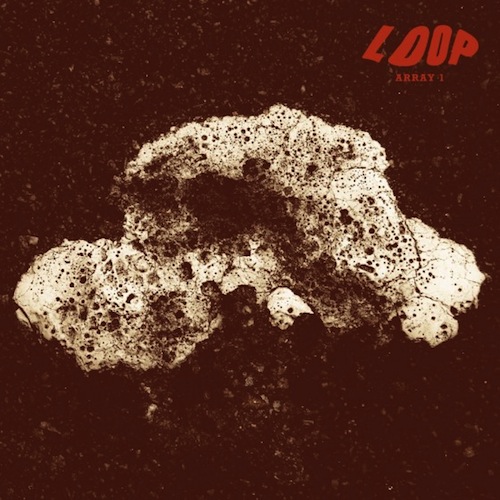 Loop
Array 1
(ATP Recordings)
They've been away for just the 25 years but have re-appeared as if nothing has happened. 'Array1' is the first of three releases by the rejuvenated psych-sters. This is as good as you could ever have dared hope with their fuzzy, woozy sound perfectly intact. Grainy, distorted tunes with microscopic precision and hypnotic motion,