Published on
February 20, 2014
Category
Features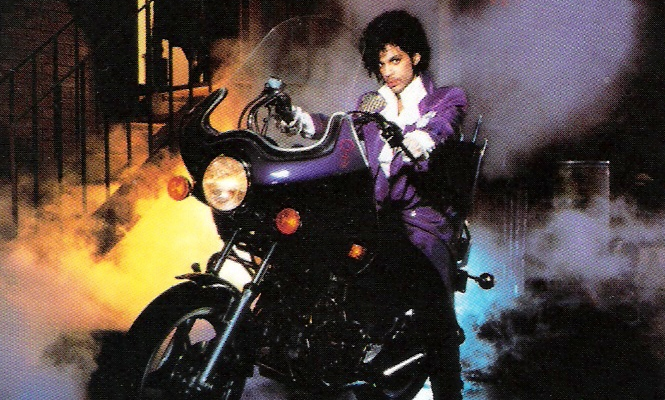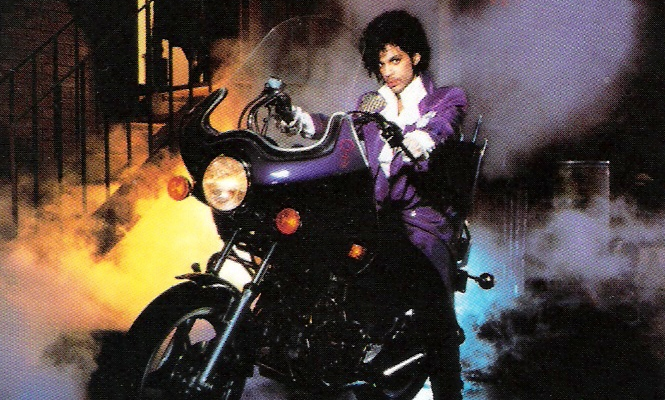 Following our rundown of the 10 essential 'lesser known' Roxy Music tracks, we turn our attention to Prince, whose sprawling back catalogue is littered with dusty gems. Here, VF contributor Patrick Ryder charts 10 of the best and the records where you can find them.
---
Words: Patrick Ryder
---
Unless you've been under a Sochi sized snow drift, you'll be aware that the world's favourite Jehovah's Witness and leather clad funk machine has returned to our little island to set pulses racing with his aural delights. The Artist Formally Known As is playing a string of intimate guerrilla gigs around the country to build the hype for his new LP (FYI Prince doesn't need any hype, he's Prince), and has sent social media into a purple frenzy as we all try and guess where he'll be appearing next. As a little bit of foreplay before the Paisley orgy gets into full swing, here are some lesser known gems from that Sexy MF.
---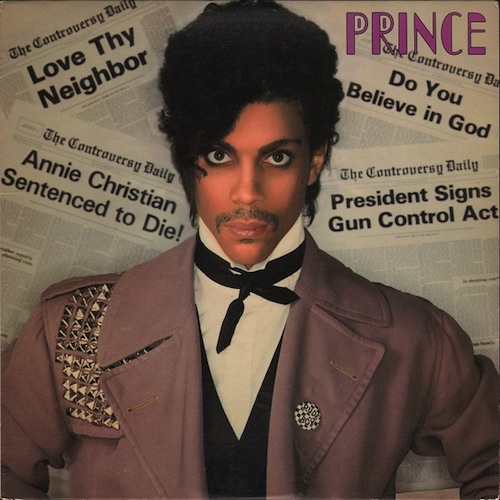 1. Prince
'Private Joy'
from Controversy
(Warner Bros. Records, 1981)
This album track from Controversy made an appearance as the B-side to 'Do Me Baby' and is easily as good as his better known pop hits, 'Raspberry Beret', '1999' and 'I Would Die 4 U'. Armed with an irresistible bassline, Prince showing off his vocal brilliance all over the octaves and a killer pop hook, this sugary sweet pop song should be at the top table of the pop canon.
Listen HERE.
---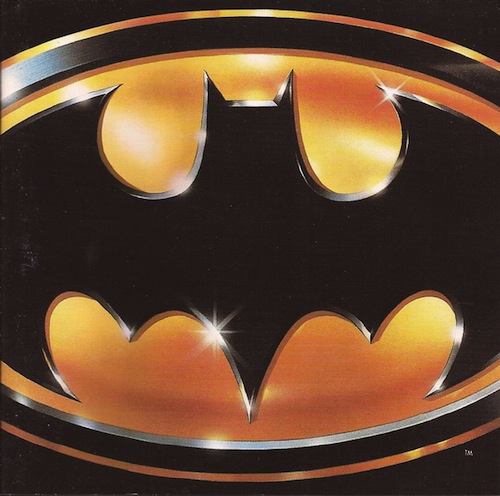 2. Prince
'The Future'
from Batman OST
(Warner Bros. Records, 1989)
The opener from Prince's 1989 Batman OST, 'The Future' is a sleek and minimal slice of machine funk which is in stark contrast to the other singles from this LP. The driving beat, atmospheric synth melodies and dystopian lyrics have made this a favourite for techno DJs across the globe, while the metallic harmonics coming out of Prince's axe have rarely been more effective.
Listen HERE.
---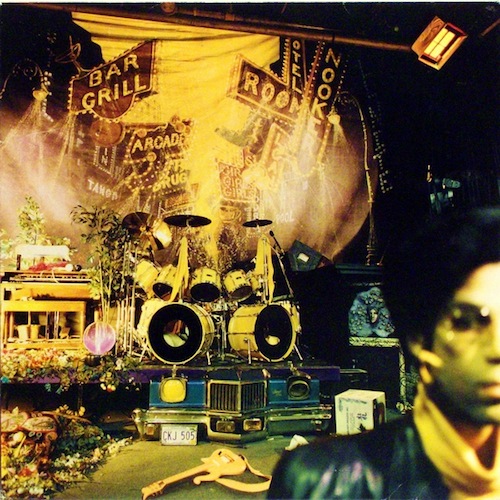 3. Prince
'The Ballad Of Dorothy Parker'
from Sign "O" The Times
(Paisley Park, 1987)
Tucked away at the end of the first side of the magnificent Sign "O" The Times, this smokey tale of a love lorn Prince looking for consolation in the arms of a waitress is without doubt one of his very finest. The melancholy tonality, innovative drum programming, the way the backing vocals intertwine with his own and rich symbolism of the lyrics make 'The Ballad Of Dorothy Parker' a masterpiece.
Listen HERE.
---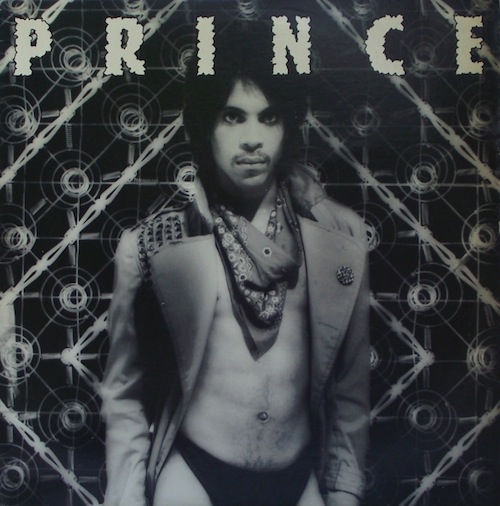 4. Prince
'Head'
from Dirty Mind
(Warner Bros. Records, 1980)
An album track from 1980's Dirty Mind, 'Head' perfectly encapsulates the album's powerhouse post-disco funk stylings and heavily sexual lyrics. Light hearted but heavy on the groove, Prince's ode to the art of cunnilingus features a mindblowing synth solo from Revolution member Dr. Fink, and some arrestingly seductive backing vocals from Lisa.
Listen HERE.
---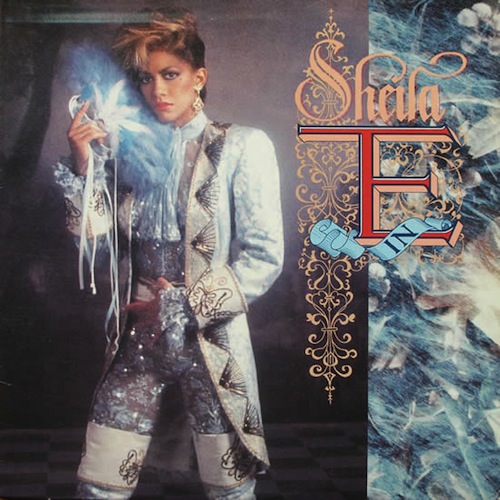 5. Sheila E
'A Love Bizarre'
from In Romance 1600
(Paisley Park, 1985)
When you're as restlessly prolific as Prince, collaborations are inevitable and there are some beauties hidden away under other artists' names. This synth heavy technicolor funk jam with fellow multi instrumentalist, one time lover and Grammy nominee is as good as they come, packing a weighty dancefloor punch whilst showing all of the sparkle and polish of the best 80s pop hits.
Listen HERE.
---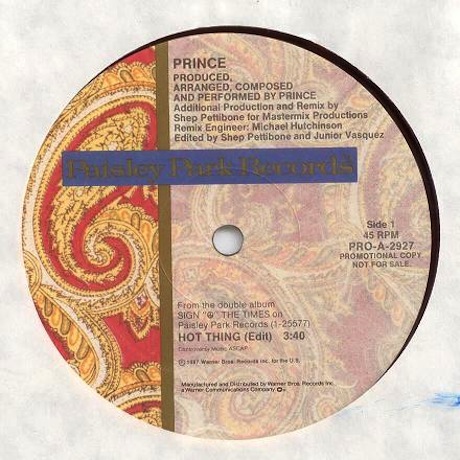 6. Prince
'Hot Thing'
from Sign "O" The Times
(Paisley Park, 1987)
The second track from Sign "O" The Times to make an appearance on this list, 'Hot Thing' is as seedy as the title suggests. Musically innovative, the brutal drum programming and abrasive synth riffs border on the industrial, while the raucous horns and fretless bass are straight out of the jazz fusion songbook.
Listen HERE.
---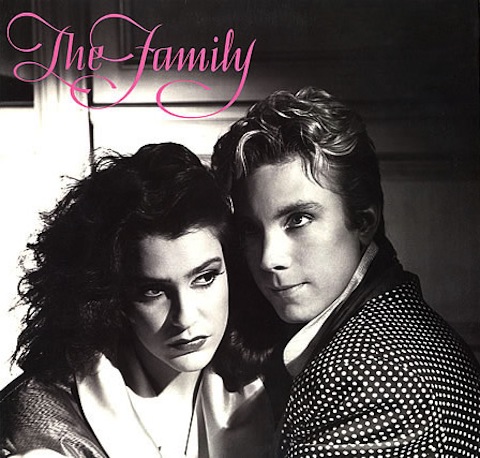 7. The Family
'Mutiny'
from The Family
(Paisley Park, 1985)
The Family might be known primarily for their rendition of the 'Nothing Compares 2 U', but this lethal funk stomper, also written by Prince, surpasses their hit. The groove is unstoppable, the funk is ultra heavy duty and the production is super tight. It's no surprise that Prince eventually revisited it himself for live performances.
Listen HERE.
---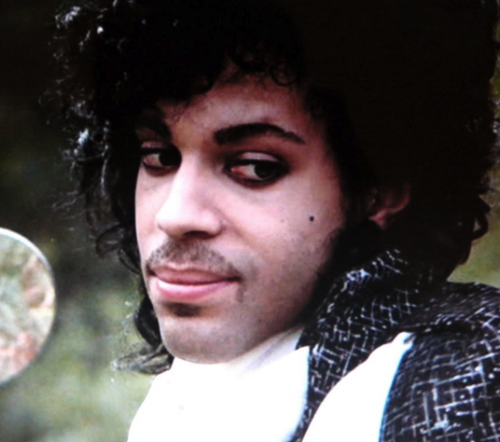 8. Prince
'Purple Music'
(Unreleased, Recorded 1982)
There's a whole lot of unreleased Prince material floating around his various fan clubs and the deeper realms of the web, but this might be the pick of the bunch. There are two different recordings of it knocking about as bootlegs, one a gorgeous piano number, the other a rapid paced sermon on the powers of music. "Don't need no reefer, don't need cocaine, purple music does the same 2 my brain."
Listen HERE.
---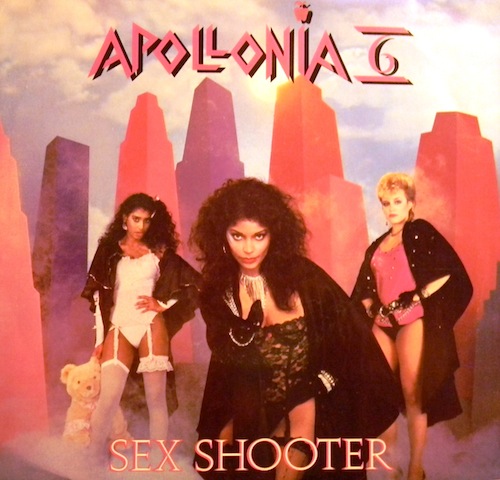 9. Apollonia 6
'Sex Shooter'
from Apollonia 6
(Warner Bros. Records, 1984)
Another cracking collaboration from the artist's mid 80s purple patch, this time written and produced for his girl group protégés Apollonia 6, 'Sex Shooter' is the only record in this list with a nomination for a Razzie. Featuring in the magnificently camp, plot-light but style heavy Purple Rain, this is a totally seductive cut with suitably sleazy lyrics, that's a winner for any true Prince fan.
Listen HERE.
---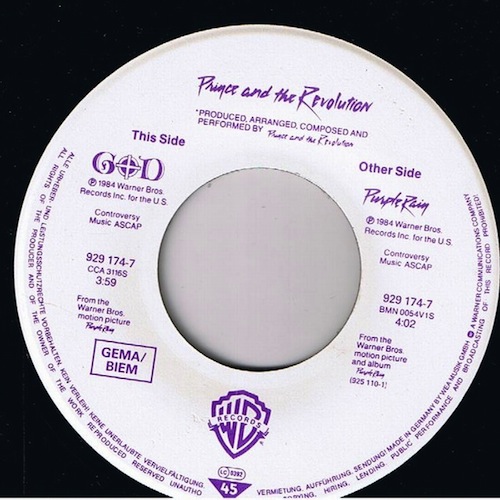 10. Prince
'God'
from b-side of 'Purple Rain'
(Warner Bros. records, 1984)
Originally appearing as incidental music in Purple Rain but cut from the LP, 'God' appeared as the B-side to the titular single. The majestic and sweeping gospel track sees Prince showcasing some virtuoso vocal experimentation and has been a longstanding live favourite. One of his most overtly religious and beautiful tracks, 'God' could even make an atheist take a kneel.
Listen HERE.