Published on
June 2, 2015
Category
Features
Before Daft Punk there was Black Devil Disco Club.
With a distinctly different flavour to the synth driven kosmische musik developing across the Alsace, French cosmic disco has often languished behind its European neighbours. Next to the turtle-necked erudition and psychedelic earnest of Can, Neu and Kraftwerk, the music of Space and Serge Gainsbourg looked positively plastic. Playfully kitsch, wilfully 'cosmic' (no prizes for guessing where Daft Punk got their helmeted robot rock look from) and at times even flamboyantly sexual, records coming out of France can look at first glance like toy replicas, a kindred aesthetic spirit perhaps most keenly felt with the more colourful corners of Italo disco.
And yet where it may suffer by comparison, taken on its own the music collected here as 'French cosmic disco' has enough idiosyncrasy, flair and guile to sustain the next big reissue revival. One man who should get his dues second time round is Bernard Fevre, the enigmatic pioneer whose music ran so far ahead of itself, critical attention of his cult Black Devil Disco Club only caught up when the record was finally reissued on Aphex Twin's Rephlex Records in 2004. As the story goes, BDDC found its way into the hands of Richard D. James after being discovered at a car boot sale for 20p, but seemed so perfect a fit for the scene it left behind, there was much speculation it was a hoax.
Not so. Black Devil Disco Club is just one of several chronically neglected works by Bernard Fevre now getting the full reissue treatment. When we spoke to Bernard in 2013 following Because Music's Cosmic Machines: A Voyage Across French Cosmic and Electronic Avant-Garde (1970-1980) compilation, Bernard told us poignantly that "to be ahead of your time is not always a good thing". This time he looks back at his brothers and sisters at the vanguard of the space-suited, diamond-legging'd French cosmic disco movement, picking ten essential tracks and the records where you can find them.
Listen to all ten in this playlist below or hear them individually as your scroll.
---
Words: Bernard Fevre
---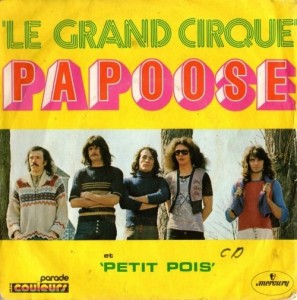 Papoose
'Le Grand Cirque' from Les Amants Outangs "Moi Tarzan Et Toi Jane"
(Mercury, 1972)
When rock/disco rhythms meets tāmūrē (a dance from Tahiti and the Cook Islands in the 1960s) but with a harder kick. The lyrics are vaguely psychedelic but go well. Like my mum says, "It's pleasant enough music to listen to when cleaning your house."
---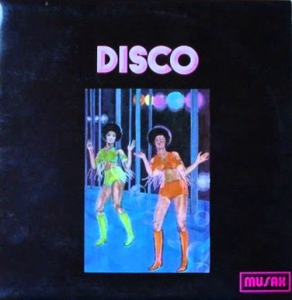 Jean-Claude Pierric
'Remorse Ful' from Disco
(Musax, 1975)
This is basically avant-garde lounge music. It just has that funky-cool vibe.
---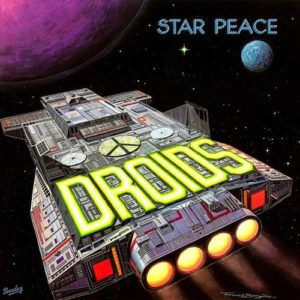 The Droids
'The Force' from Star Peace
(Barclay, 1976)
Now this would work well in 2015. It's a bit like Jean-Michel Jarre crossed with an alien from Mars. It's actually really pioneering music: simple, fresh and instinctive.
---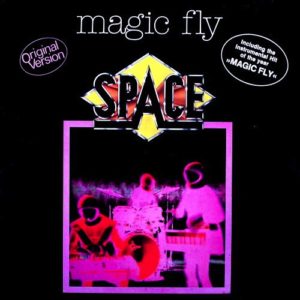 Space
'Magic Fly' from Magic Fly
(Pye Records, 1977)
This takes me back to a lovely time when our inventions and dreams of the future were still truly exciting. Back then we literally couldn't wait for the future to happen. Anyway the beat is great here, one of those tracks that really keeps you on the dancefloor.
---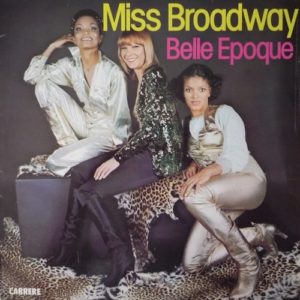 Belle Epoque
'Miss Broadway' from Miss Broadway
(Carrere, 1977)
It's a pretty funny one 'Miss Broadway'. It starts like a war scream, and you would expect it to have a really high-energy tempo and rhythm but then it actually has this real 'grand-dad mood' to it. Help the aged! They deserve to dance as well. I know it.
---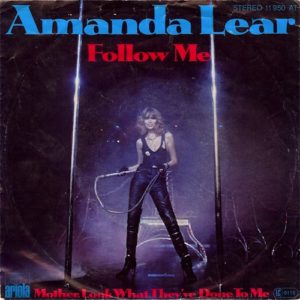 Amanda Lear
'Follow Me' from Sweet Revenge
(Ariola, 1978)
Amanda Lear is a real character, she's just really captivating and sexy. Larger than life. I would have loved to have done just one song with her. Unfortunately (for her) it never happened.
---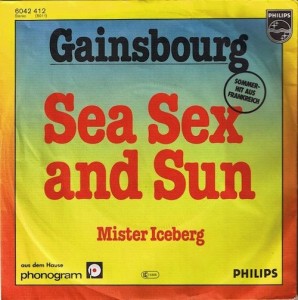 Serge Gainsbourg
'Sea Sex and Sun'
(Phillips, 1978)
It's not really a dance song; it sounds like disco but really it's not. Rather it's strange, experimental and very, very popular. It sounds like an easy song but when you really listen to it you see it's pretty complex. It's a classic.
---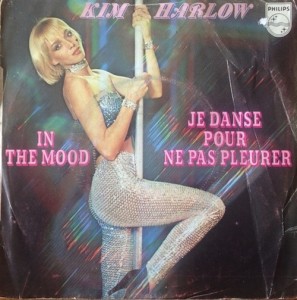 Kim Harlow
'Je Danse Pour Ne Pas Pleurer'
(Philips, 1979)
This is a great piece of studio work, produced by Slim Pezin, an amazing French guitarist. Still for some reason that song isn't quite right. It's made up of great ingredients but the recipe just isn't working. Music is not a science, sometimes less is more, beginners can do better.
---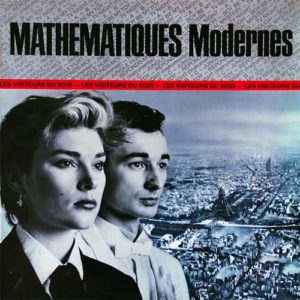 Mathematiques Modernes
'Disco Rough' from Les Visiteurs Du Soir
(Celluloid, 1980)
Now this is naive, fresh and funny. It really brings me back to an era when young, rich Parisians were partying and celebrating at Le Palace club. I had a bit of a crush on Edwige from Mathematiques Modernes, we were good friends. In fact I even got into a fight for her at Le Palace once.
---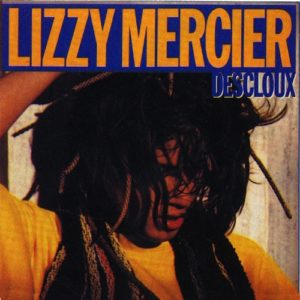 Lizzy Mercier Descloux
'Mais Ou Sont Passes Les Gazelles' from Lizzy Mercier Descloux
(CBS, 1984)
This was the hit that popularized African music on French radio in the '80s. It's pretty repetitive and hypnotic, a bit like today's electronic music in fact. It's addictive music and makes you want to move your pelvis. So why not dance to it again?
---
Black Devil Disco Club is out now on Lo Recordings with Suspense (1975), Cosmos 2043 (1977) and The Strange World of… (1977) on the way on Sound Obsession.