Published on
October 17, 2016
Category
Features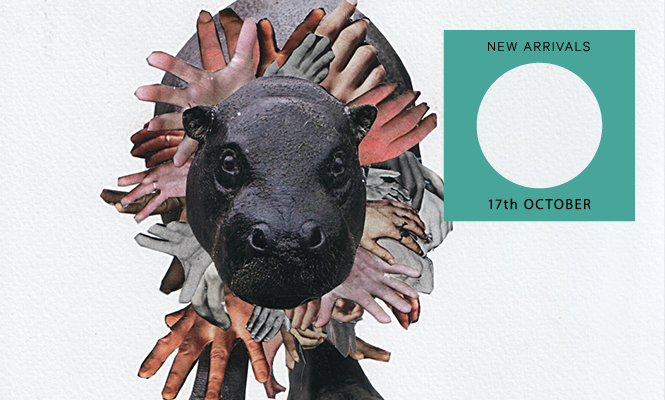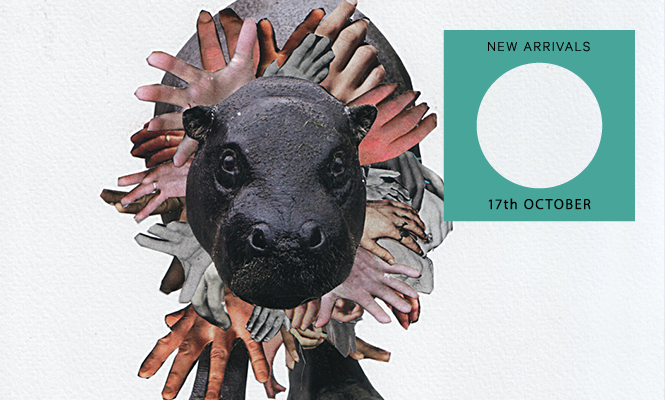 New vinyl releases from XL Recordings, RVNG INTL. and Planet Mu.
Two of the year's strongest electronic albums enter the arena this week, as Powell dishes up his gets playful on Tour-winning debut album Sport for XL, and Kuedo releases a seductive and cinema-heavy sophmore album on Planet Mu.
On the reissue shelf, RVNG INTL. offers up a plush, triple vinyl retrospective of Canadian avant-pop trio Syrinx; meanwhile, in the singles bag, we've got ethio-jazz 7″s, left-field floor-filling 10″s and braindance beats on 12″.
Scroll down for our definitive across-the-board rundown of the week's new vinyl releases as selected by The Vinyl Factory's Chris Summers, Patrick Ryder and James Hammond with help from Norman Records. 5 singles and 5 LPs every 7 days that are unmissable additions to any collection.
---
Singles
---

Sano
Hasta Abajo
(Public Possession / Under The Influence)
Public Possession's edit-esque Under The Influence series always hits the spot, and this South American scorcher from Cómeme's Sano is no different. The title track beams us directly to the dancefloor with wave after wave of undulant acid and cheeky vocal lifts from 'I Got My Mind Made Up', before B-Side smasher 'Undelo' borrows the bam-bam riddim ('Murder She Wrote') and some shouted vocals for a proper leftfield floor filler. Rounded off with Latino-drum machine jam 'Escúchalo', this is one hot tamale.
---

Honnda
Diamonds In The Microwave
(Attracted Vinyl)
Second release on the elusive Attracted Vinyl imprint (after the amazing Jack Goldstein release some time ago) and the honours this time fall to Brooklyn producer Honnda and the amazingly named rapper Dai Burger. It's four tracks full of wonky electronics, braindance beats, glitches, rhymes and bass all sewn together with a very individual style. Limited to 100 copies only so move on it now.
---

Mandarinaduck
Mandarinaduck EP
(Box Bedroom Rebels)
On the excellent Box Bedroom Rebels label this is six tracks of Ukrainian shoegaze which goes all over the dial from MBV style freak outs to Pale Saints-ish dream pop and swirly sound experiments. A truly excellent package all round and collectible too!
---

Vetson Androy
Mavandeza
(Sofrito)
Vetson Androy were one of Madagascar's big hitters when it came to electrifying the island's traditional Antsa sound onto the dancefloor, and this 2 track 7" is a propulsive slice of the Salegy sound and another gem of Sofrito's Island Series. That certain rawness and insistence of percussion and instrumentation that has unified much of this geographically promiscuous series is in full bloom here, and as it was in 1978 this one is still well primed for the dancefloor. For a bit of further assistance in highlighting some sorely under-heard works for the dancefloor, Sofrito put together a series overview mix for us a few months back, and like this current single it's well and truly worth a listen.
---

Dexter Story ft. Kamasi Washington
Wejene Aola
(Soundway)
Following his East African-influenced debut Wondem, Los Angeles' Dexter Story takes another deep dip into ethio-jazz waters for this 7″ via Soundway. With some help from man-of-the-moment Kamasi Washington, Story reveals a fierce take on the Gessesse track 'Wejene Aola', paying tribute to the oppressed Oromo people of Southern Ethiopia. "The original translation of this undeniable funk track by Tilahun is about a man waiting on his lover and missing her badly, and I think Kamasi's gritty interpretation is one for the books," says Story.
---
LPs
---

Syrinx
Tumblers From The Vault
(RVNG INTL.)
Never ones to shy away from the stranger fringes of the musical landscape, RVNG INTL. offer a plush, triple vinyl retrospective of Canadian avant-pop trio Syrinx. Driven by situationism, LSD and unstoppable creative expression, keyboardist John Mills-Cockell, saxophonist Doug Pringle and percussionist Alan Wells fused pagan psychedelia, baroque pop and lysergic surf music with downtown experimentation and mind-expanding synthesis to arrive at a unique and uncompromising sound from deep in the left field. This beautifully presented set collects the entirety of the outfit's recorded work in one weird and wonderful place, which is well worth a visit.
---

Powell
Sport
(XL Recordings)
It's time to believe the hype as the man like Oscar Powell delivers his debut long player for XL. Sport is the sound of him turning and twisting his underground bangers into album sized chunks and skits that in turn produce something that lies in between new wave, post punk, techno, electro, no wave and beyond. It wobbles, fizzes and jumps all over the place and it's 100% fun with a capital F!
---

Sweet Williams
Please Let Me Sleep on Your Tonight
(Faux Discx)
A very strong album from Brighton based ex Charlottefield types Sweet Williams who trace the history of math rock/slowcore from Shellac to Slint with heavy nods to the churning textures of Codeine and Low. Fantastic basement-dwelling angular avant rock and also very shouty.
---

Hen Ogledd
Bronze
(alt.vinyl)
Newcastle's alt. vinyl store and label has long been a favorite of ours, with top-notch sounds, artwork and unusual formats a plenty, and this second long player from Hen Ogledd is another stunner. Taking the Cumbric name for what now translates as the Old North, the trio of Richard Dawson, Dawn Bothwell and Rhodri Davis drink deep from the folkloric roots that the project's name suggests, but with a certain piety cast aside this one is kept righteously wild in its ferment of acoustic and electronic sounds.
---

Kuedo
Slow Knife
(Planet Mu)
Planet Mu native Jamie Vex'd aka Kuedo finally releases his long-awaited sophomore album. Where Severant referenced Vangelis' Blade Runner, Slow Knife cites gothic touchstones including Manhunter, Angel Heart and Night of the Hunter as well as the recent soundtrack from True Detective and Mica Levi's thrilling score for Under The Skin. Pitched as having the "the subtlety, ambition and pacing of a brilliant soundtrack", Slow Knife doesn't disappoint – just hear 'In Your Sleep', an utterly seductive dance with dreamy vocals by Hayden Thorpe of Wild Beasts.