Published on
March 6, 2020
Category
Features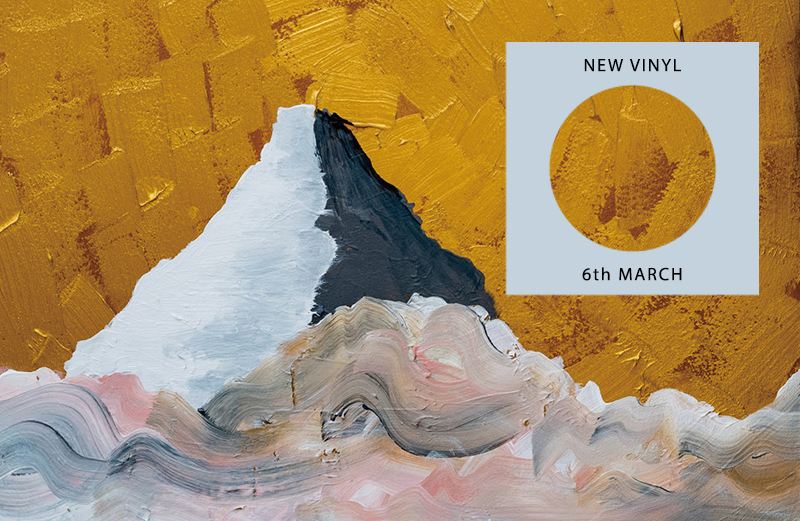 Bubbling jazz for the dance floor, afro-groove meets Japanese ohayashi, and electroacoustic wizardry.
In singles, we've got a new EP from multi-instrumentalist and producer Emma-Jean Thackray, a '70s funk gem via the Netherlands, Robert Bergman's psychedelic propulsions "for the heads", skippy limp benders from Jump Force, and butter-wouldn't-melt soul from Children of Zeus.
On the albums front: the work of electronic pioneer Ruth Anderson gets a much deserved spotlight; Ajate weave afro-groove with Japanese ohayashi festival music; Isle of Jura returns with its chugged-out Transmission comp series, Ceramic Hello's minimal synth cult classic is back; and Pantha Du Prince delivers deep forest downtempo.
This week's rundown is by The Vinyl Factory's Gabriela Helfet, alongside Jesse Bernard, Lucie Stepankova, James Hammond and Emily Hill.
---
Singles
---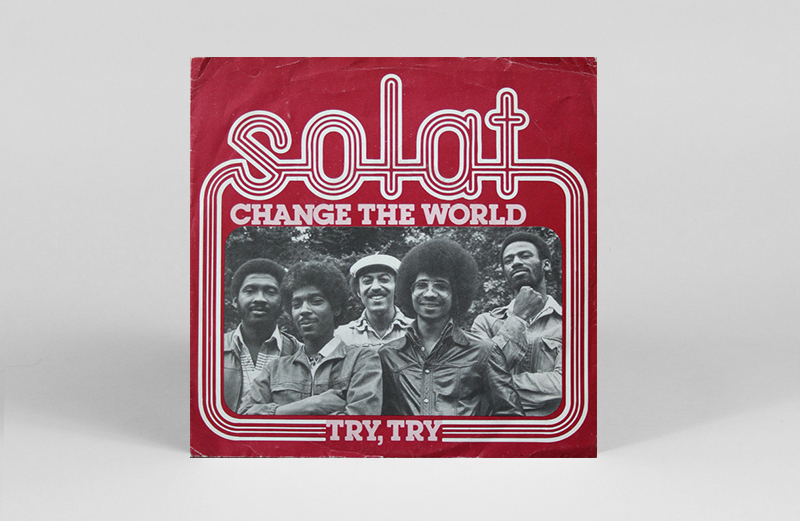 Solat
'Change The World' / Try, Try'
(Mr Bongo)
Just when you thought you'd heard every important funk song of the '70s, along comes another lower low-key, hidden gem. Solat, a group made up of Dutch-Antillian and Surinamese musicians, only ever released two singles for Poker Records which after time became highly sought after and hard to find artefacts in the Netherlands. 'Change The World's' saxophone-led groove does well to set the atmosphere and it's evident from the first 30 seconds why it became a club hit. 'Try, Try' is equally sublime. With so much great funk coming out of the midwest in the 1970s, it's endearing that records like this get to live a second life. – JB
---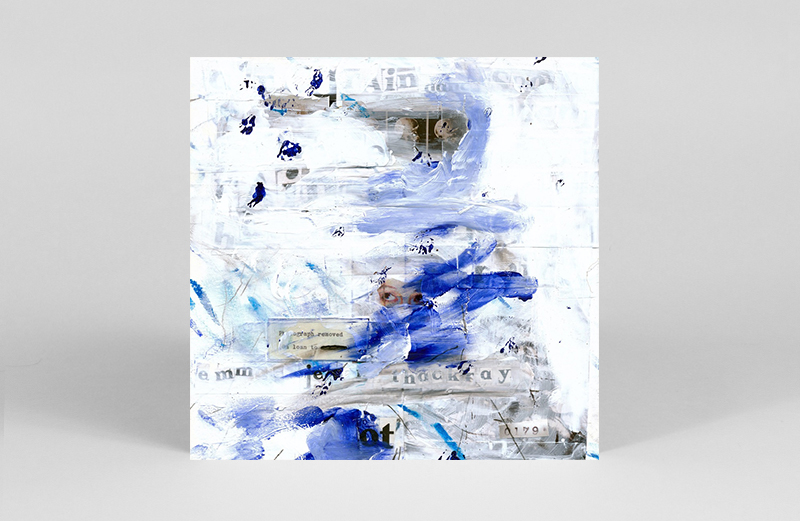 Emma-Jean Thackray
Rain Dance
(Movementt)
Shimmering jazz meets electronics and hip-hop, through the mind of multi-instrumentalist and producer Emma-Jean Thackray in Rain Dance. The record marks the inaugural release on her new label, Movementt, carrying the sonic torch from her Ley Lines EP along the way. First track 'Rain Dance' / 'Wisdom' is a trumpet and keys slow groove to laze away your days to, while 'Open' nods to beat maestros like Dilla, and 'Open (again)' unfolds into improvisatory realms. The EP is closed out with a deep, shooping bubbler, 'Movementt' – a track that's perfect for dance floor jams and bedroom boogies alike, complete with percussion that lends itself to emphatic hand claps too. – GH
---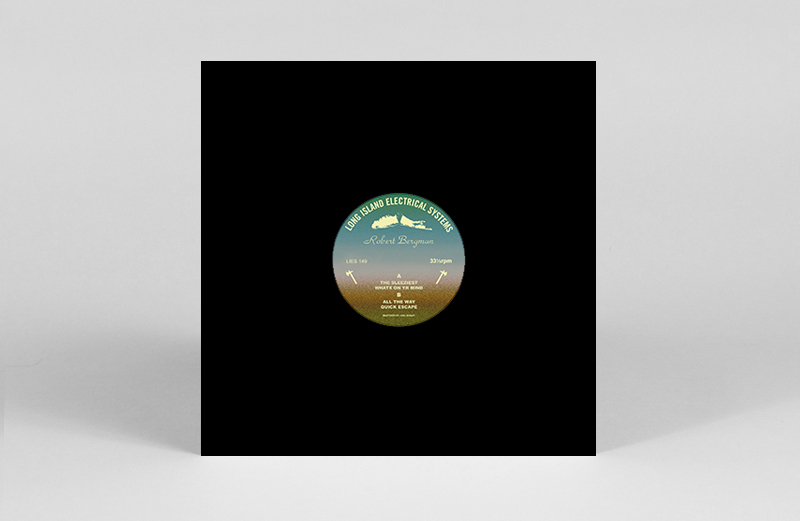 Robert Bergman
s/t
(L.I.E.S.)
As a producer, label boss, DJ, and a renowned crate-digger, Robert Bergman's multifaceted approach to electronica has made him a stalwart of the Amsterdam scene. Temporarily stepping away from his Brew imprint for a solo debut on L.I.E.S, this one's a point in case for Bergman's ability to put an arsenal of psychedelic propulsion to good use and lay on a certain amount of "squelch" for good measure. Take it as no idle threat when the label states this EP as being "strictly for the heads". – JH
---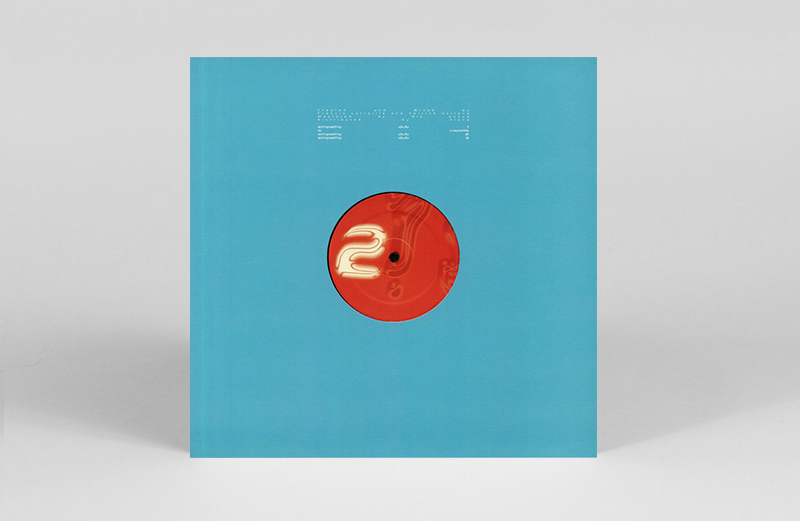 Jump Source
JS02
(Jump Source )
Priori and Project Pablo bring back their trippy limb benders on the second 12″, JS02, under their Jump Source moniker. Three divergent dubs are served along with a counterfeit a capella in between. 'Empathy Dub 1' rolls at high-speed armed with punchy kicks, robust bass lines, and euphoric stabs while 'Empathy Dub 2' offers a slow-paced roots-inspired bass with wild sweeps of modulation across its elements. Both cuts bring back hazy memories of Basic Channel glory days, while the closing melancholy-tinted 'Empathy Dub 3' overlaps into modern Swedish techno embellished with spirited melodies, compelling hi-hats and lush sweeps of gentle noise. – LS
---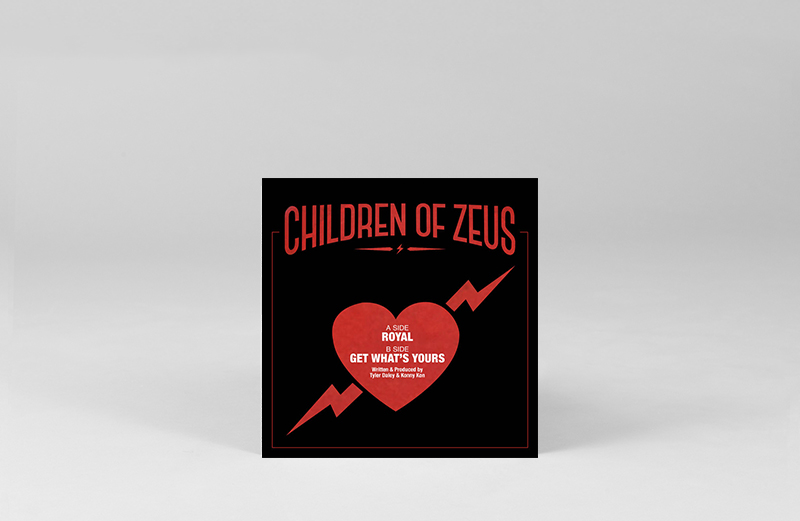 Children Of Zeus
'Royal' / 'Get What's Yours'
(First Word Records)
Much of the beauty in the music that Children of Zeus release is that most of it was made over the course of the past fifteen years, but none of it ever sounds dated. As the Manchester duo are in the process of working on another album, 'Get What's Yours' is the latest soulful offering that, like their previous cuts, delivers the goods. Although Konny-Kon's contribution on this record, which will hopefully be on the forthcoming album, is limited to production, he gives Tyler the perfect assist for his butter-wouldn't-melt vocals.  The 7″ also features 'Royal' – released digitally last year, and arguably one of the finest soul tracks in recent times. – JB
---
LPs
---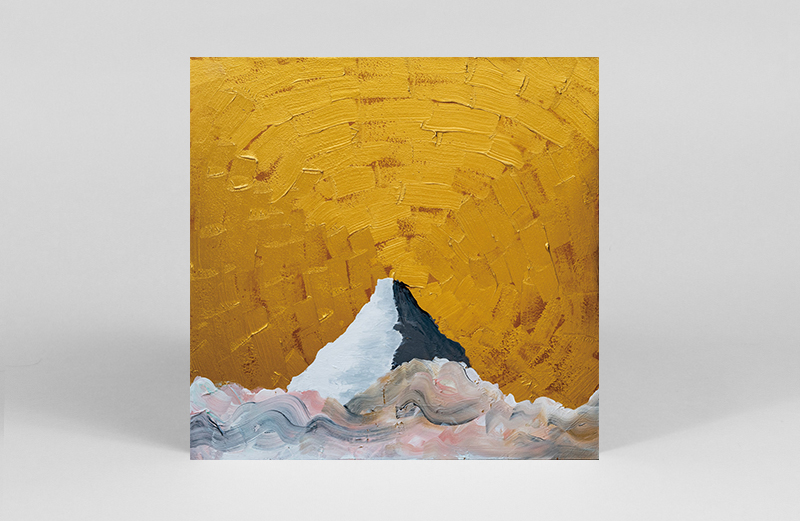 Ajate
Alo
(180g)
It's hard to tell which elements of Ajate's Alo are inspired by afro-groove and Ohayashi, a traditional Japanese form of festival music. The two sounds are woven together so seamlessly that Ajate has managed to capture a distinct fusion, particularly on 'Sowah'. Although the band have been going since 2011, there's always been a close harmony between Japanese and African funk and soul. Alo is a great example of the way sounds are able to migrate in contemporary music. – JB
---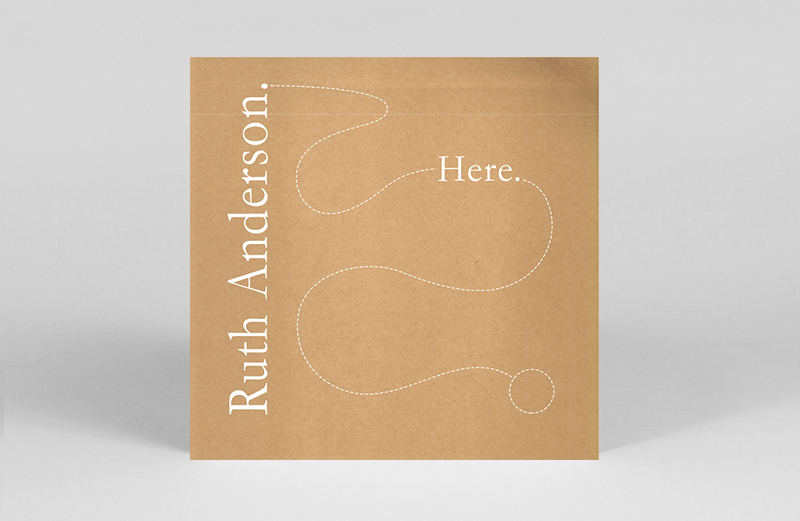 Ruth Anderson
Here
(Arc Light Editions)
As one of the first women to set up a studio dedicated to electronic music in the 1960s, Ruth Anderson's impact was far reaching, yet a 70-year-career within a male dominated industry saw her own works met with an all too familiar story of neglect and exclusion. Here, a collection from Arc Light Editions, rightfully illuminates Anderson as an electroacoustic composer with a serious flair for tape manipulation, and a practice that was buoyed by the healing qualities of sound and studies in psychoacoustics and Zen Buddhism. From advert plunderphonics, and voice cutups, to the power of pure sine waves and speech vowels transformed into a side-long meditation, there's a wealth of vital material here. – JH
---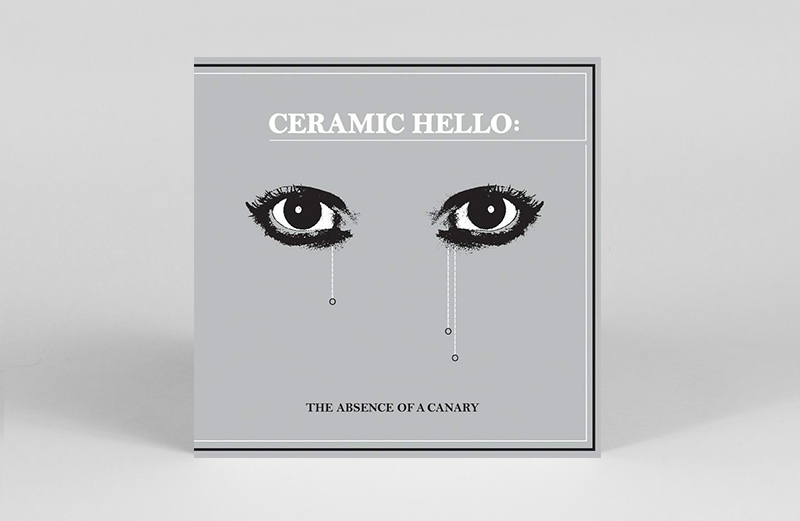 Ceramic Hello
The Absence of a Canary
(Ice Machine)
The Absence of a Canary – an iconic 1981 minimal synth album from Canadian duo Ceramic Hello – gets a much deserved reissue on imprint Ice Machine, sub-label of longstanding electro imprint Suction Records. Originally released on Mannequin records in the '80s, The Absence of a Canary mixes child-like synth lines with babbling vocals. The album features a series of tracks interspersed between interludes and short random warbling rhythms, which perfectly link the cinematic, and beautifully simplistic, quality of the project. – EH
---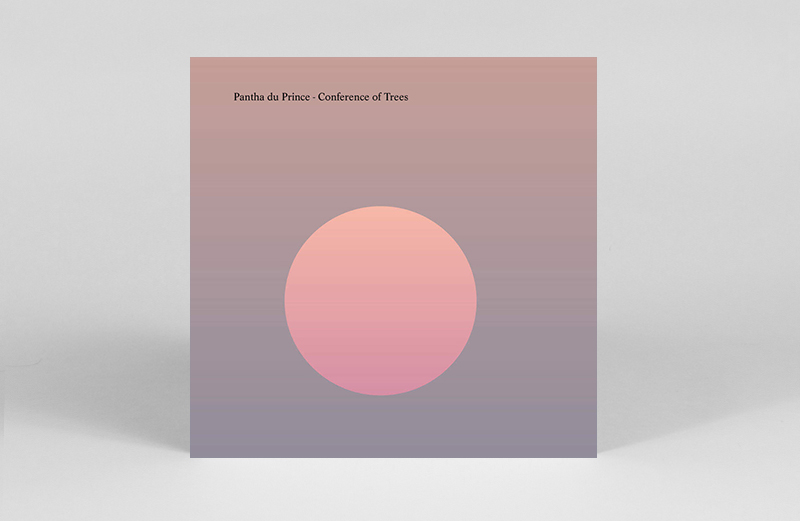 Pantha Du Prince
Conference of Trees
(Modern Recordings)
Conference of Trees was originally conceived as a live multi-media performance composed for an ensemble of five musicians playing hand-crafted instruments. Now, this enigmatic work exploring "the sonic characteristics of different woods, combining avant-techno, visual poetics and speculative science" gets a much-deserved wax treatment. Its majestic drone opener with sprinkles of piano, 'Approach In A Breeze', is followed by odd gamelan rhythms on 'Transparent Tickle Shinning Grace'. Elsewhere, deep forest downtempo surges through 'When We Walk', while mysterious dub techno palpitates on 'Roots Making Family' and 'The Crown Territory' acknowledges the aesthetics of Pantha Du Prince's early works. – LS
---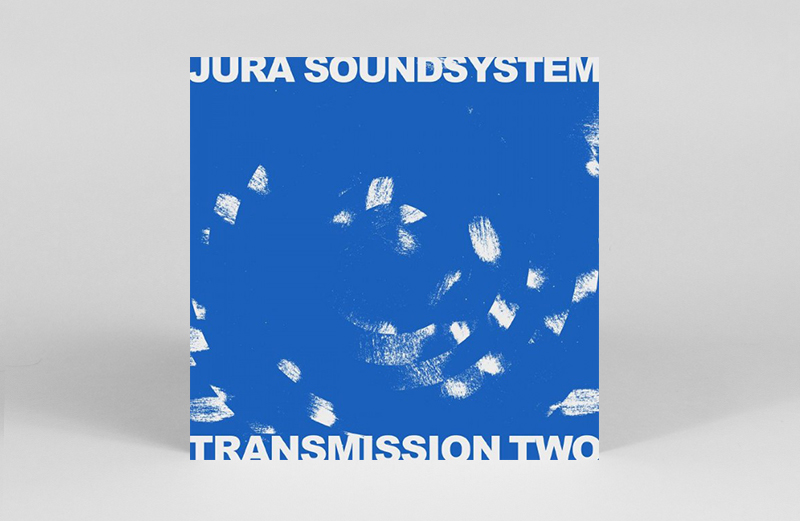 Jura Soundsystem
Jura Soundsystem Presents Transmission Two
(Isle Of Jura)
Australian imprint Isle of Jura returns with the second instalment of its Jura Soundystem compilation series, Transmission Two. Collected by label head Kevin Griffiths, its 10-tracks span dub, downtempo, house, and ambient – all with an overriding whiff of eau du chug. Case in point, you'll find dubbed-out tropical funk belters like Bochum Welt's 'Greenwich' alongside unexpected positive affirmations by actor Jeff Bridges. Like the first iteration, Transmission Two is a stellar collection of rarities as well as coveted cuts making their vinyl debut. – GH