Published on
March 5, 2018
Category
Features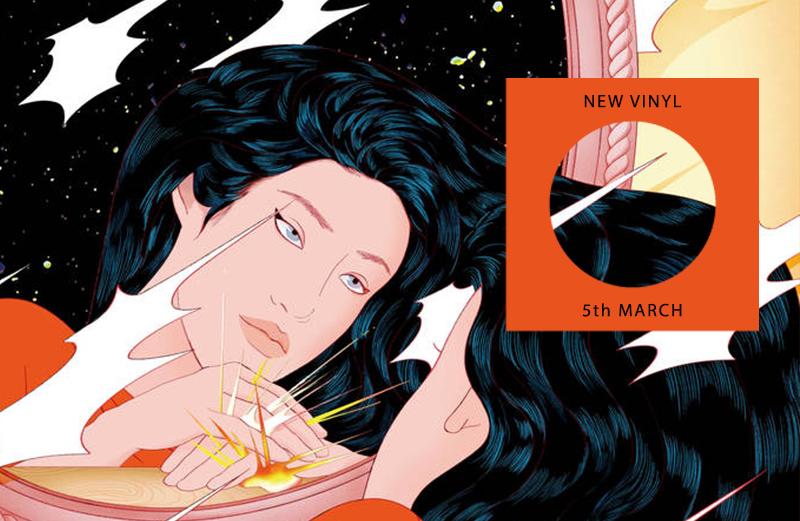 Tropical-hued boogie, the return of David Byrne, futuristic soundscapes from a Detroit legend and more.
Spring is on the way, at least in theory… Though the weather outside has been unpredictable in many parts of the world, this week's record outlook is mighty fine.
On the singles front, Pangaea delivers two club bangers primed for maximum system rinsing, Lorenzo Senni teams up with Francesco Fantini for orchestral soundtrack explorations, and Peggy Gou finds her voice on an EP filled with dance floor fire.
In albums, we've got wonky punk rock, the return of electro pioneer Gerald Donald, self-released '80s archival synth from Philadelphia, and David Byrne's first LP in over 14 years.
Scroll down for our definitive across-the-board rundown of the week's new vinyl releases as selected by The Vinyl Factory's Chris Summers, Patrick Ryder and James Hammond with help from Norman Records. 5 singles and 5 LPs every 7 days that are unmissable additions to any collection.
---
Singles
---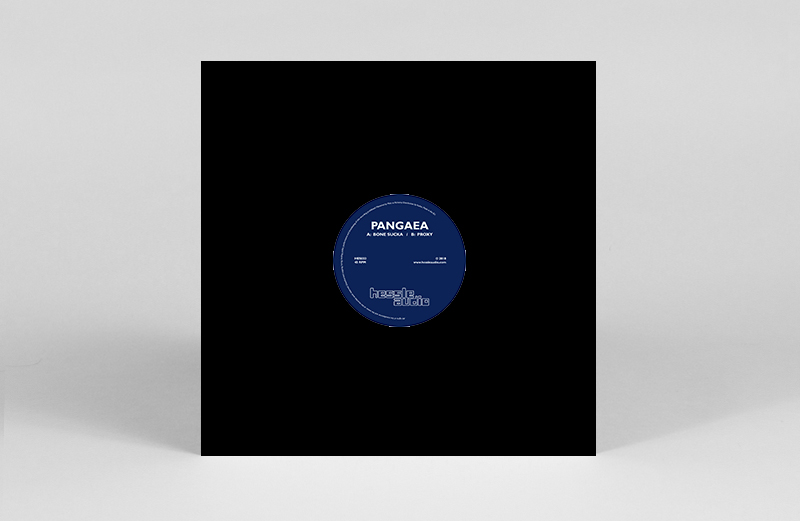 Pangaea
Bone Sucka
(Hessle Audio)
Pangaea returns to his Hessle Audio label for the first time since his debut LP In Drum Play, with two club bangers cut loud for maximum system rinsing. On the A-side 'Bone Sucka' sees the UK don get stuck into rib rattling breaks, layered with stuttering sample vocal and nagging rave keys, bringing all the ingredients together into a pilled-up-at-the-video-arcade vibe. Things get a little more out there on B-side cut 'Proxy', where Pangaea gives us discordant jazz piano atop a high tension techno groove. Skeletal and aimed straight at the jugular, this is a pair of aces.
---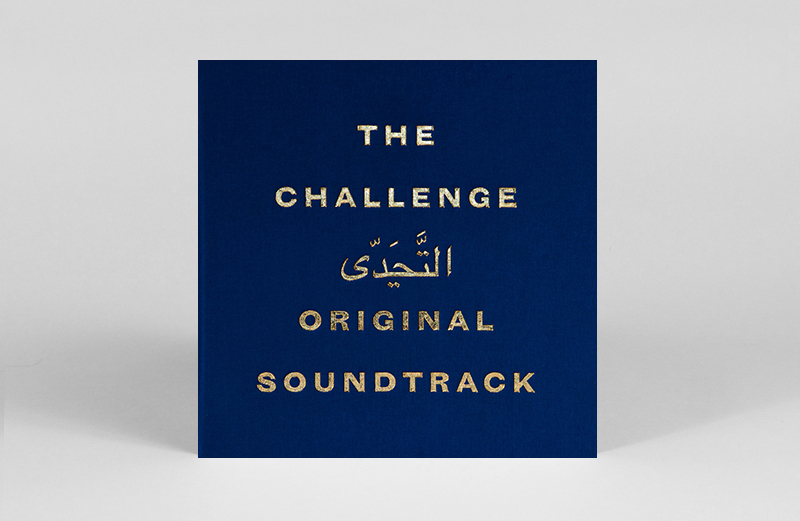 Lorenzo Senni and Francesco Fantini
The Challenge
(Warp)
The score to Yuri Ancarani's documentary on the opulence of Qatari falconry, here Lorenzo Senni and Francesco Fantini's work is presented with similar aesthetic extravagance, with the 10" vinyl packaged inside a 32-page art book. Senni's trance abstractions are no stranger to these weekly recommendations; here such ideas find an orchestral outlet, and a sense of the
surreal and uncanny as they tangle pleasingly with film score convention.
---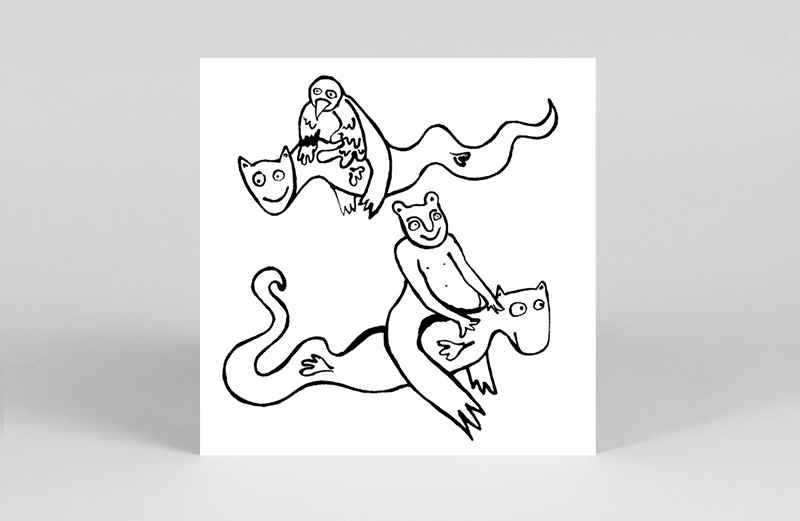 Stubb
'We Are Launching' / 'Boring Days'
(Stubb)
Here's a brand new label from Paper Recordings' Ben Davis, and if it's anything to go by we are all set to ride that balearic plane all the way to the golden isle itself. This, their first release, features three tracks that all need your attention. The always amazing Jane Weaver takes the vocal duties on the dreamy 'We Are Launching' while Tunng's Mike Lindsay does his analogue afro thing on 'Boring Days'. Limited to 300 and that's it. Do it.
---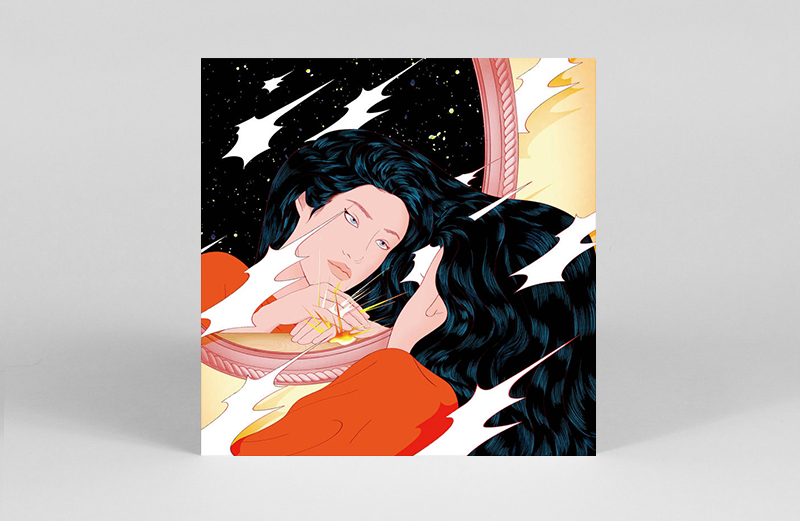 Peggy Gou
Once EP
(Ninja Tune)
Throw your dance floor shoes in the air, Peggy Gou is back. A-side 'It Makes You Forget' is the the opposite of its name: an instantly memorable, tropical super-jam laced with acid and Gou singing for the first time. (In her mother tongue Korean no less.) On the reverse, 'Hundreds Times' brings twerked out goodness, but it's 'Han Jan' –  a funky '80s-style breakdown of the highest order – that will get you hot and bothered.
---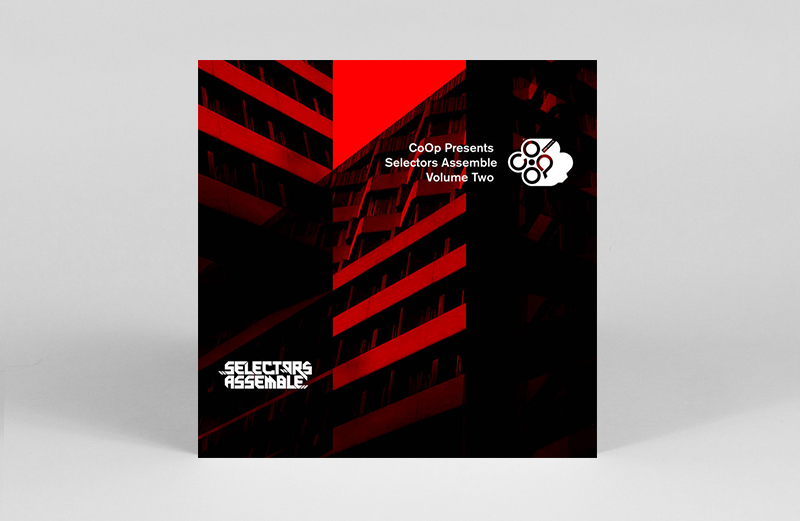 Various Artists
Selectors Assemble Vol. 2
(CoOp Presents)
Modern day torch-bearers for London's legendary CoOp movement, CoOp Presents is a new label dedicated to the capital's contemporary broken beat sound. And with the jazz scene in such fine fettle, there's no shortage of syncopated horn action on the second Selectors Assemble, with Danvers' smoked-out 'My Nina' and EVM128's bumping 'Gamma Riddim' coming out on top of a must-have collection.
---
LPs
---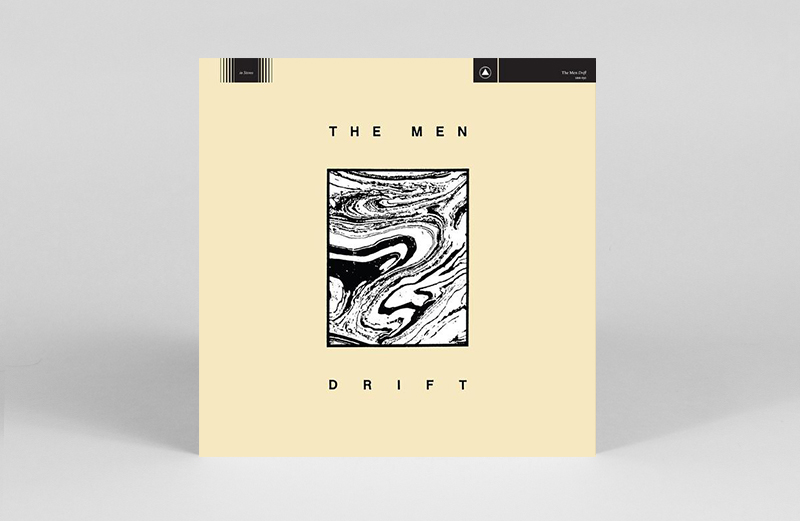 The Men
Drift
(Sacred Bones)
Drift is album number seven from New York City's The Men and could well be their finest yet. They seem to have dipped into everything that's come before and condensed it into one incredible long player. It's full of wonky punk rock, boogie woogie funk and deep down country soul.
---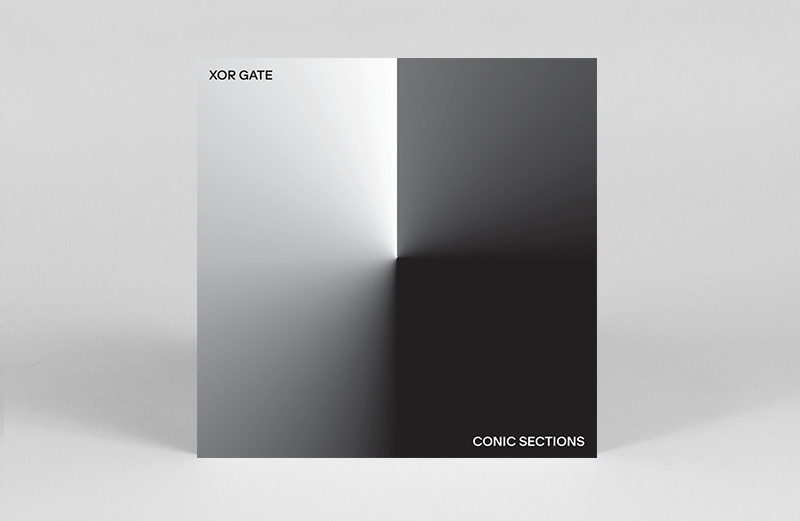 XOR Gate
Conic Sections
(Tresor)
Electro pioneer Gerald Donald, best known as 1/2 of Drexciya as well as his Dopplereffekt and Arpanet aliases, unites with Tresor label once more for his debut album as XOR Gate. Composed of eight "themes" mixed as one track, Conic Sections is a vision of futuristic soundscapes from one of Detroit's finest. An essential release.
---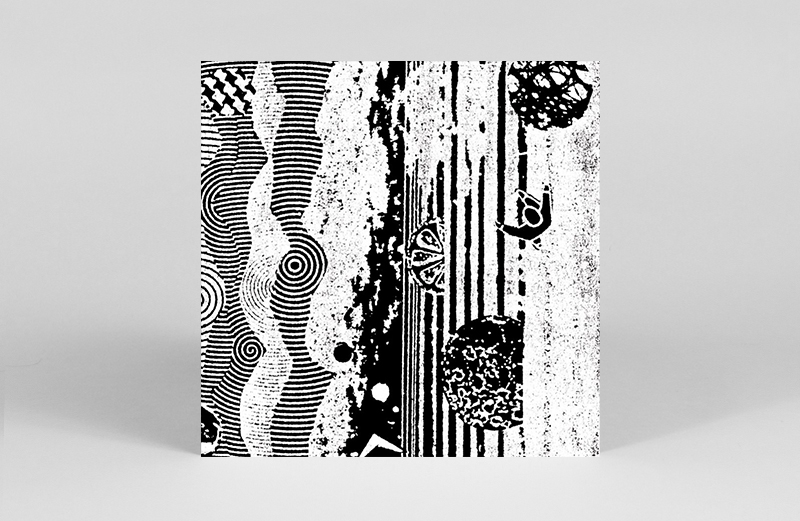 The Nightcrawlers
The Biophonic Boombox Recordings
(Anthology)
Mexican Summer's reissue department, Anthology Recordings, shine a light on Philadelphia's kings of self-released synth jams, The Nightcrawlers. A collaborative project of brothers Peter and Tom Gulch and friend Dave Lunt, The Nightcrawlers released three full length LPs and almost forty cassettes in their ten year existence, marrying the cosmic explorations of the Berlin school with the monochromatic gloom of the east coast in the '80s. This reissue selects ten of their most transcendent cuts for a gatefold double LP treatment, with a booklet that explains the overlooked ensemble's rich history.
---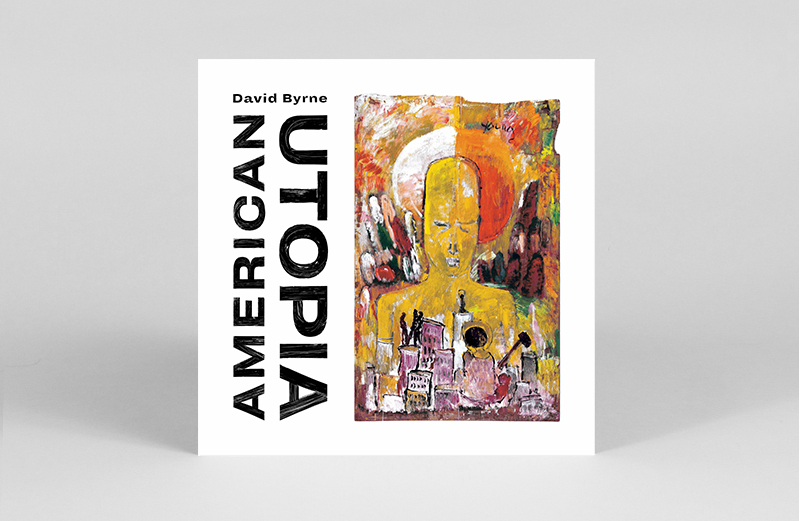 David Byrne
American Utopia
(Nonesuch)
A cursory glance at current politics and the title of this one, and you'd be forgiven for expecting something far more sarcastic than the sincerity and optimism with which David Byrne approaches the subject matter on his first LP in fourteen years. Lyrically playful, hopeful and obliquely critical, Byrne is still a voice unshackled by convention. Ever an artist to engage with the frontiers of electronic experimentation, the possibilities of such experiments open up the song forms here, and bring in notable collaborations from the likes of Oneohtrix Point Never, Brian Eno and Sampha amongst others.
---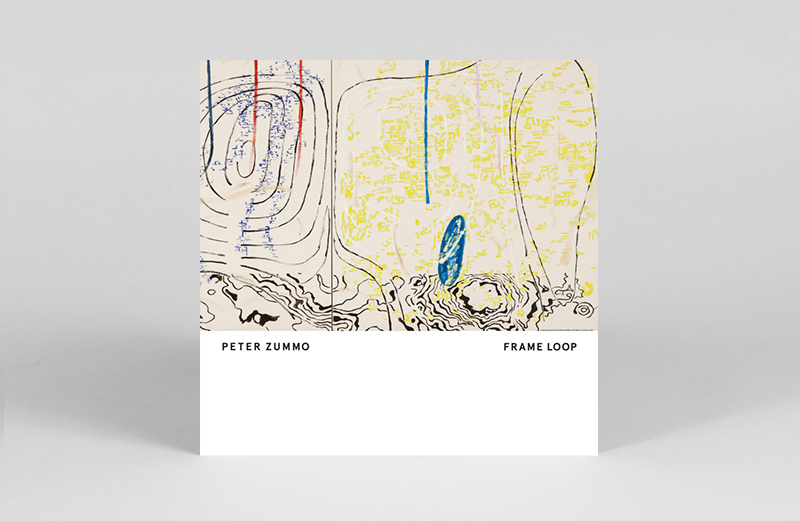 Peter Zummo
Frame Loop
(Foom)
The unique and experimental influence of New York trombonist Peter Zummo cannot be overstated. Ahead of a new album, Zummo has unearthed this lost 1984 session featuring fellow downtown NYC legend, and frequent collaborator Arthur Russell. Performed and recorded live in single takes, and described by Zummo as "a​n ​exercise in spontaneous arrangement", the album's five tracks throw inspiring variations on boss horn riffing.