Published on
April 3, 2020
Category
Features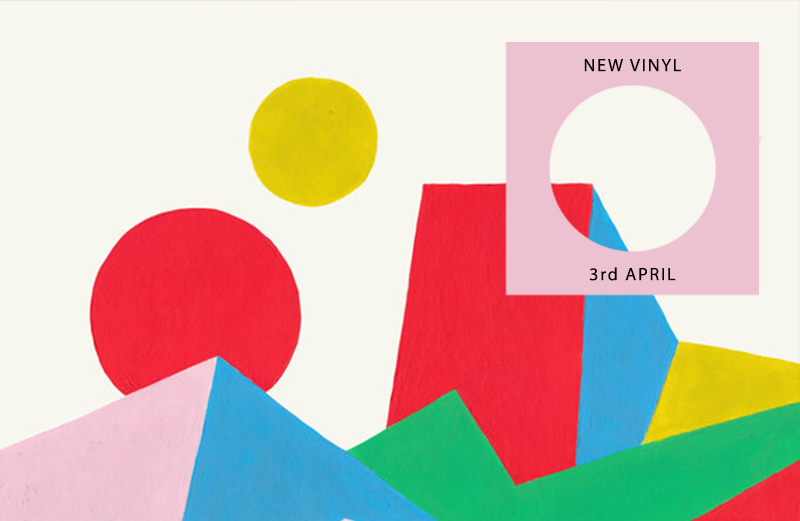 Bubbling house rollers, sharp jungle, ethereal cello and more.
In singles, we've got Kouslin on Livity Sound, a Yu Su-led sampler off of Rhythm Section's Shouts compilation, Simstah on Re:st, Silver Leaf on Emotional Rescue, and The Third Degree on Mukatsuku.
On the albums front, Interstellar Funk collects rare synth wave, Clarice Jensen weaves cinematic celloscapes, Minor Science steps up on Whities, Wilma Archer returns to Western Circular and Beatriz Ferreyra unveils archival offerings on Room 40.
This week's rundown is by The Vinyl Factory's Gabriela Helfet, alongside Jesse Bernard, Lucie Stepankova, James Hammond and Emily Hill.
---
Singles
---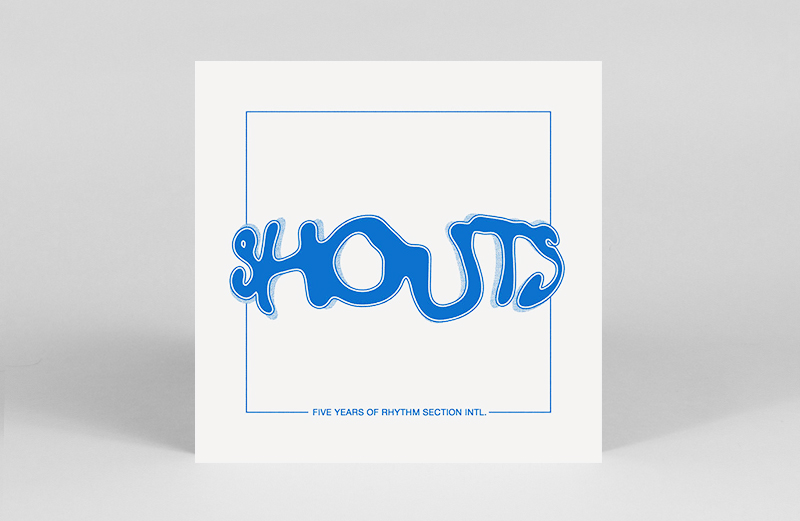 Yu Su / Katerina / Lock Eyes / Valesuchi / Dawit
(Rhythm Section International)
Illustrious Rhythm Section celebrates five years of the label with a new 36-artist compilation called SHOUTS, which also features two vinyl samplers. While all of the offerings are absolutely worth checking out, Shouts 1 is the firm favourite thanks to a beautifully bubbling duo of A-side tunes by Yu Su and Katerina, backed with acid and techno peaktime pumpers from Lock Eyes and Valesuchi, followed by a twangy ear worm roller via Dawit to close out proceedings. While you can't get to club in 3D, trust in RS to bring dance floor emotions to you in your own home. – GH
---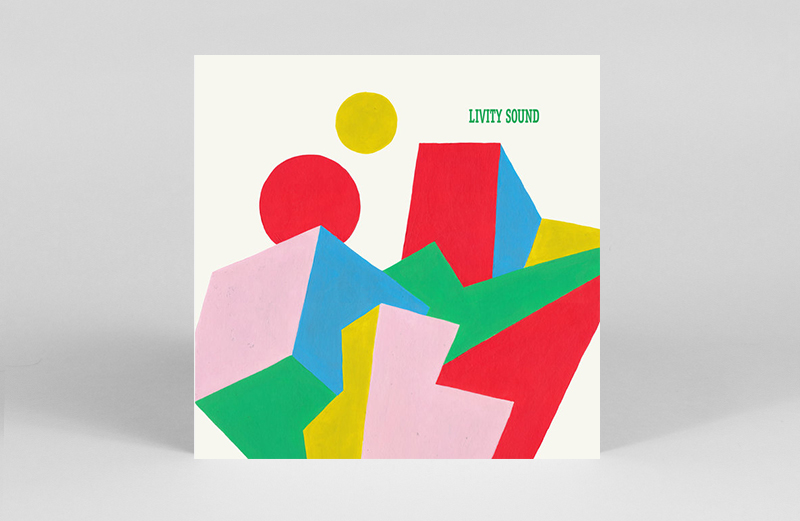 Kouslin
2020 Vision
(Livity Sound)
Given Livity Sound's reputation with bass culture and attention to detail on the low end, Kouslin makes a fitting addition to the label's ranks for his second EP at the intersection of multiple dance forms. Released as a counterstrike of sorts to the high-octane cuts that seek to dazzle on tempo alone, each of the four pieces here stand firm in 100bpm power to push things forward. – JH
---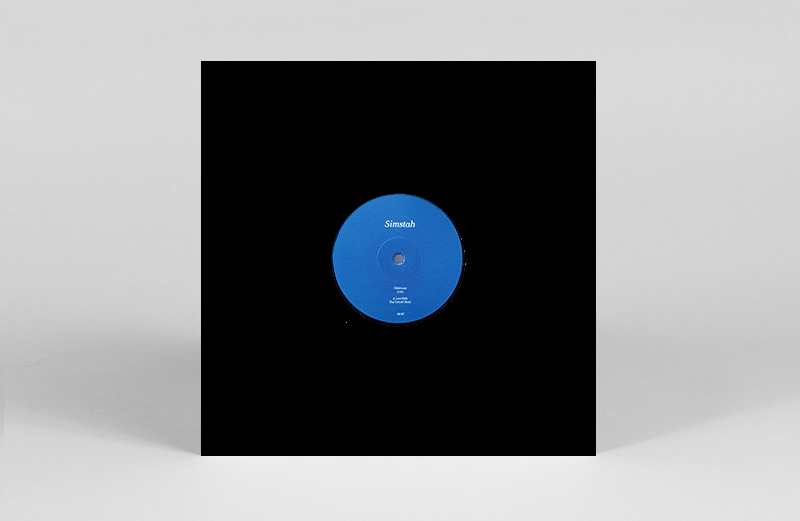 Simstah
A Lost Path
(Re:st)
Swiss label Re:st persistently expands its catalogue of heady bass, ambient and experimental music, and the debut 12″ from the mysterious Simstah is no exception – blending these influences into an emotionally-charged hybrid oscillating between peak-time ferociousness and chill-out introspection. Sharp jungle mercilessly drops across heavily reverberated string slides through 'Oblivious' followed by the nonchalant downtempo of '2020', which gradually swells into a seismic bass blitz. Eponymous 'A Lost Path' revives the post-garage nostalgia while the submerged dub of 'Untold Story' weaves together evaporating voices, tingly piano, and glitchy percussion. – LS
---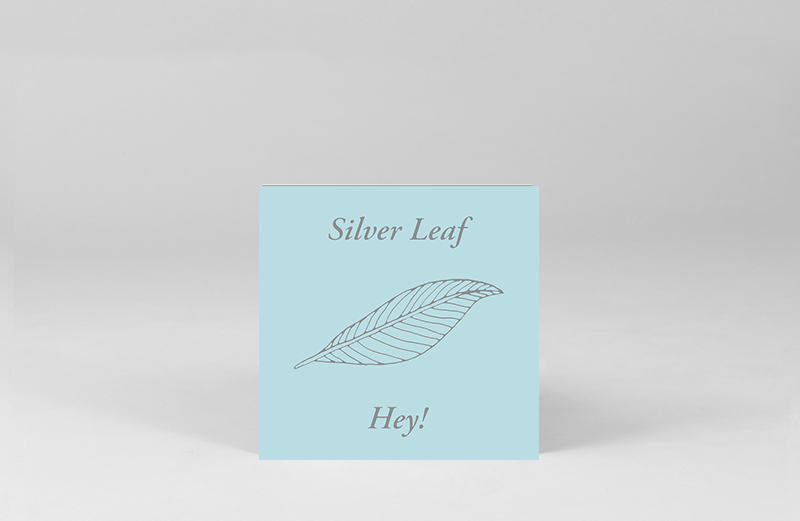 Silver Leaf
'Hey!'
(Emotional Rescue)
Emotional Rescue reissue a limited edition 7inch by the short lived mid-80s project 'Silver Leaf' featuring the singles 'Hey!' and 'Can We Rebuild Our City'. Little is known about Silver Leaf – nevertheless, musically it communicates through a merge of psychedelic rock and an electronic experiment. John Farris, the keyboardist of 'Ex-Zephy', makes a feature whilst the repetitively hypnotic vocals from the mysterious vocalist Silvia Leaf weave through the melody. 'Can We Rebuild Our City?' starts with the dreamy yet slightly melancholic chords of Farris before the powerful sounds of percussion rattle through completed with Leafs questioning lyrics. – EH
---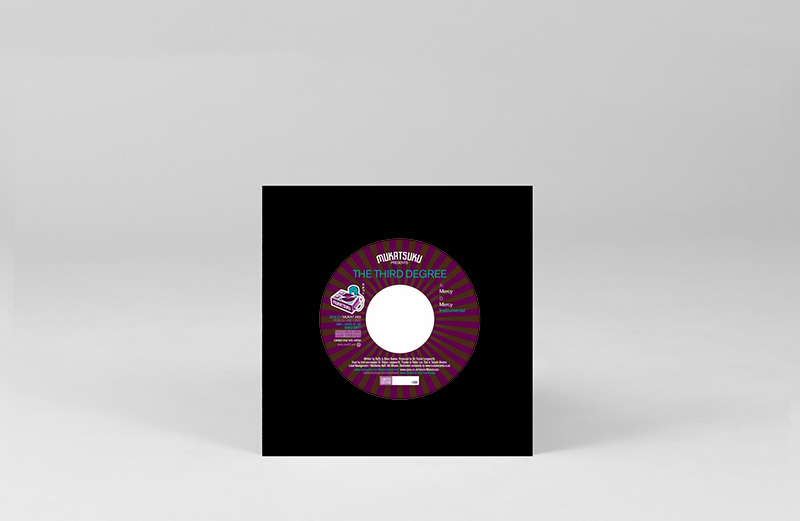 The Third Degree
'Mercy'
(Mukatsuku)
In 2009, The Third Degree covered Duffy's classic which was released two years prior, and since then it's become a staple for soul DJs. It really does sound as though it were released in the '60s, due to the rhythm & blues and funk composition, highlighting the enduring timelessness of 'Mercy'. The track was previously released on Acid Jazz Records and Tri Sound is getting a deserving reissue on Mukatsuku. – JB
---
LPs
---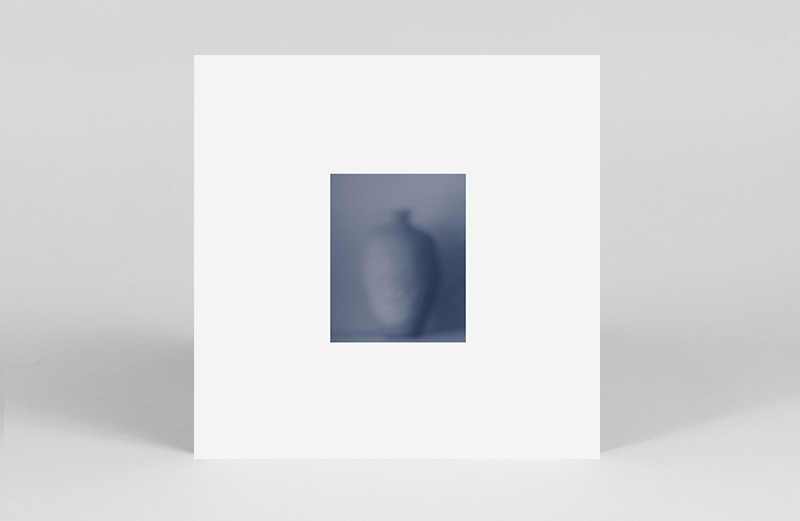 Beatriz Ferreyra
Echos +
(Room 40)
Spanning the years 1978 to 2008, Echos + encapsulates Beatriz Ferreyra's uncanny ability for reanimating acoustic recordings, and electrically charging them into new forms. The human voice in particular gets a good work out on this one, with vocal fragments merging and losing familiarity as their nuances are exploded and brought into a dramatic musical narrative. A former member of the radical GRM collective that reconfigured sound and composition under the banner of electroacoustic music, as mere background listening these engaging sounds will happily lead you astray. – JH
---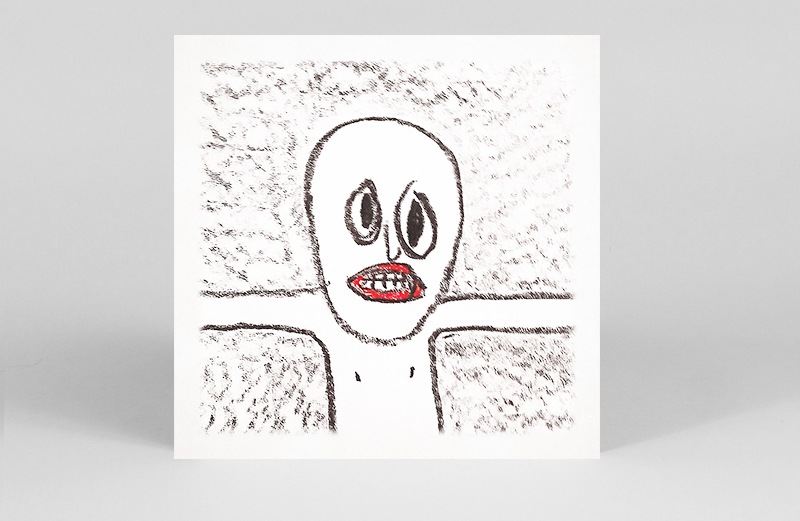 Wilma Archer
A Western Circular
(Domino Recording Co)
It can be difficult to build a universe and a story deep enough across ten tracks, but Wilma Archer, who spent the past five or so years making this record, takes listeners on a voyage with A Western Circular. 'Last Sniff', which sees Archer collaborate with MF DOOM, is a pacy but moody record aided by strings that add a layer of melancholy to the track. The compositions are multilayered and rich throughout, and with 'Scarecrow' an example of the boldness in Archer's sonic approach, it's clear that it was a highly emotive process. – JB
---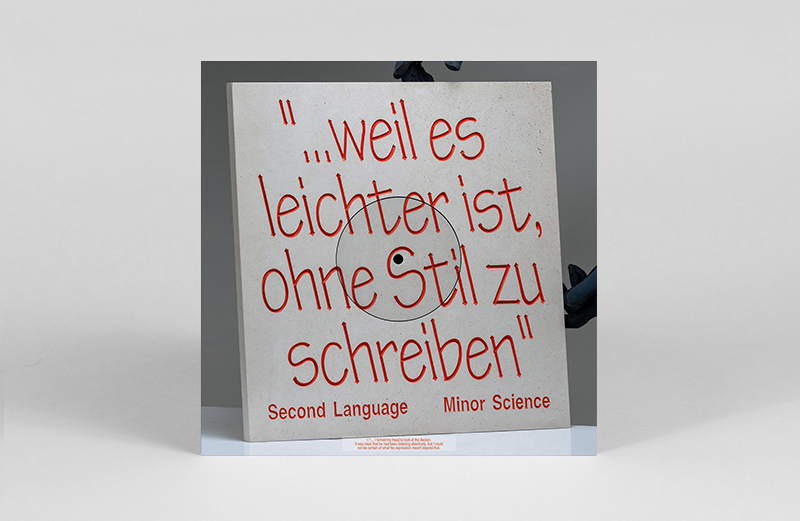 Minor Science
Second Language
(Whities)
Since its inception in 2014, Nic Tasker's Whities has released adventurous dance floor orientated experimental sounds. A staple on the label, Minor Science offers his debut LP, Second Language – a future post-club classic merging avant-garde electronica, bassline, techno and sound design experiments. Particular highlights include 'Spoken And Unspoken' – lethargic electro finishing with a musique concrete breakdown, as well as the experimental electronica blending with euphoric Danish techno on 'For Want Of Gelt', and 'Blue Deal' – a glimmering post-bass ballad softened by melancholic breaks. – LS
---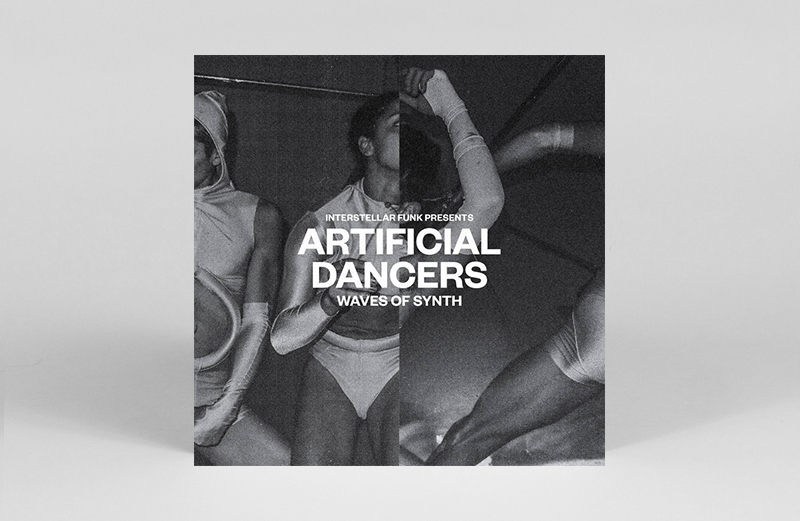 Various Artists
Artificial Dancers: Waves of Synth Curated by Interstellar Funk LP
(Rush Hour Music)
Interstellar Funk's Artificial Dance imprint has hosted a vast array of talent – from an introduction to Job Sifre's productions, through to Pasiphae and beyond. The DJ and producer presents an amalgamation of these sounds for Artificial Dancers: Waves of Synth, exploring off kilter, synth-lef jams produced between 1978 and 2018. Sounds come from celebrated artists such as Chris & Cosey and the Human League, through to lesser known Californian DIY band Batang Frisco. Highly essential listening for the fans of all kinds of wave. – EH
---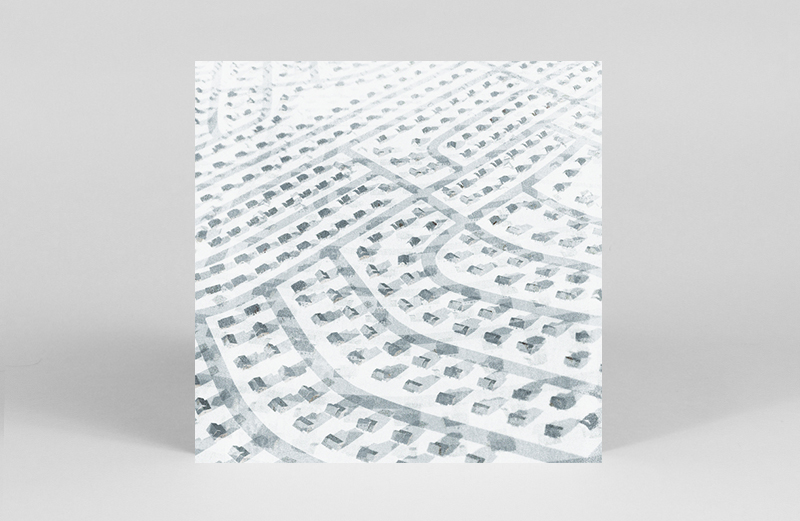 Clarice Jensen
The experience of repetition as death
(Fat Cat Records)
Cellist and composer Clarice Jensen weaves cinematic compositions in her third solo album, The experience of repetition as death. Oscillating between drone, ambient and classical, its 5 tracks are uplifting and forboding in equal measure. – GH