Published on
February 28, 2020
Category
Features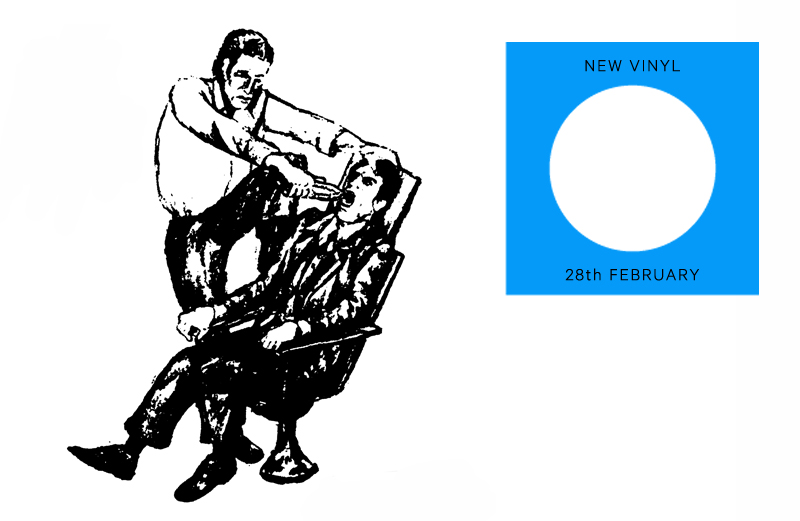 EBM-tinged electro, melancholy dub and reverberant post-punk.
In the singles' section this week, we've got drone-like percussion from Vatican Shadow, electro from Mark Ash, the latest 12″ on Violet's Naive imprint, and a 7″ reissue of disco legends Gary's Gang.
On the album's front, there's washed-out dub from Huerta, a nod to Chicago house from Delroy Edwards, Jeremy Cunningham's cathartic jazz LP, a reissue for minimalist pioneer Ellen Fullman, and a dose of scuzzy post-punk by Mentira.
This week's rundown is by The Vinyl Factory Editors Anton Spice and Gabriela Helfet, alongside Jesse Bernard, Lucie Stepankova and Emily Hill.
---
Singles
---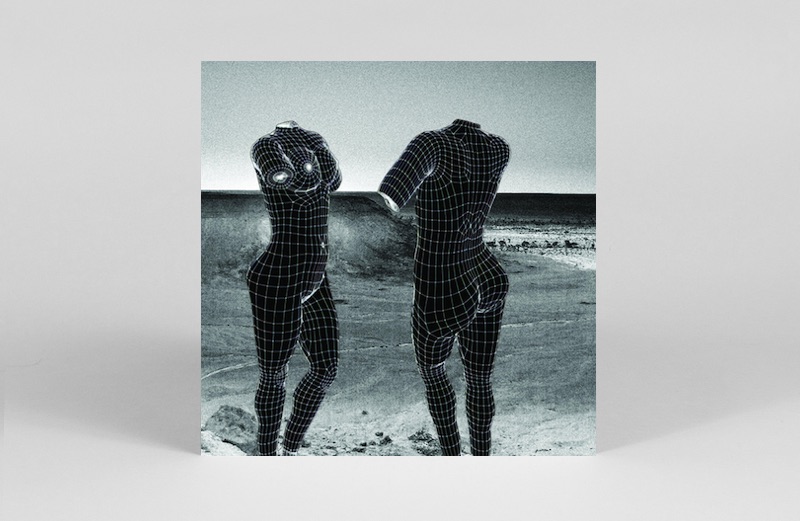 Mark Ash
Mirror Glazed Lavish
(Fleisch Records)
Italian-born, Berlin-based producer Marc Ash synthesises his disillusionment with the contemporary electronic music scene in his first record in two years for German body music collective Fleisch, Mirror Glazed Lavish. Following a debut EP/cassette on Clan Destine Records in 2017, which featured droning vocals and EBM-tinged electro, Ash returns with a manic rollercoaster of psycho-electro. While 'Control Freak''s reverberating acid line transports you to the sweaty, smoke-filled club, the EP reaches a climax with Morah's remix of 'Clexxa'. The chords of 'Tubular Bells' tinkle in the background of this industrial dance floor stomper, for a true hands-in-the-air moment. – EH
---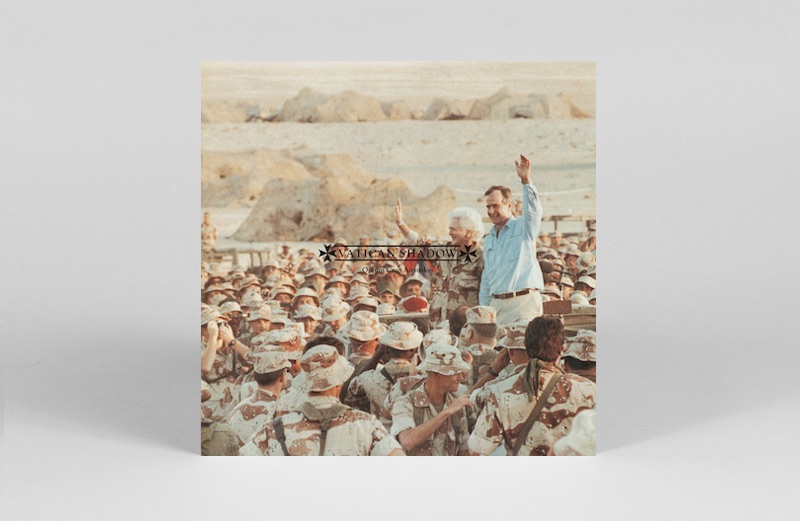 Vatican Shadow
Opium Crop Airstrikes
(Hospital Productions)
Vatican Shadow continues his return to the early days of industrial electronica on Opium Crop Airstrikes, receiving its first vinyl edition having been originally released on cassette in 2019. The lengthy, eponymous title track is reminiscent of the militant rhythm marches, metallic percussion, and dense, drone-like bass lines of Rainforest Spiritual Enslavement. A darker shade of hell emerges on the hard-hitting 'Hellfire Hidden Tribes', with its unsettling overtones, followed by the head-spinning, echoing vocals and glassy ambiances of 'Loyal To The Deceased'. – LS
---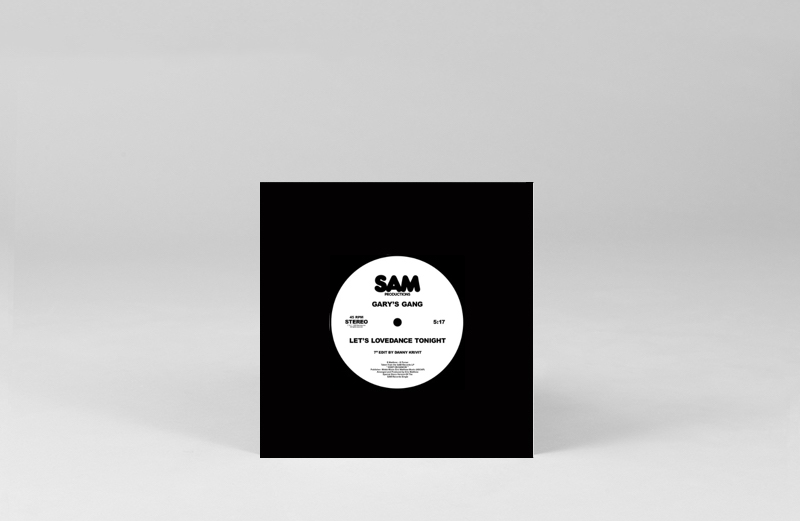 Gary's Gang
'Let's Lovedance Tonight' (Danny Krivit re-edit)
(Sam Records)
The saxophone on this Danny Krivit re-edit is so trance-inducing it's easy to see why this Gary's Gang disco classic is deserving of reissue. As the weather slowly starts to brighten, there probably couldn't be a better time to drop this, and, as one of the YouTube comments says, it sounds like something that the cantina band would play somewhere in Mos Eisley. When the flute drops, another layer of texture emerges to what is already a superb dance track. – JB
---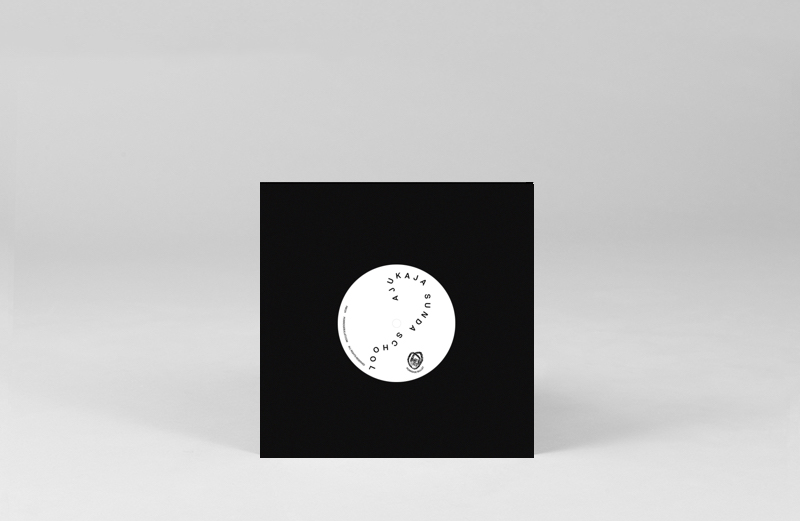 Ajukaja
Sunda School
(Porridge Bullet)
Leaps of genre are a given with Raul Saaremet's Ajukaja project, and with Sunda School he lands smoothly on the keys, interlocking a host of organ sounds to great effect. A luminary of Estonia's dance music scene and releasing here on his own Porridge Bullet label, the A-side takes a mellow and rhythm-savvy approach, whilst the flip-kicks back a step further and conjures organ sounds that recall the likes of Mammane Sani. – JH
---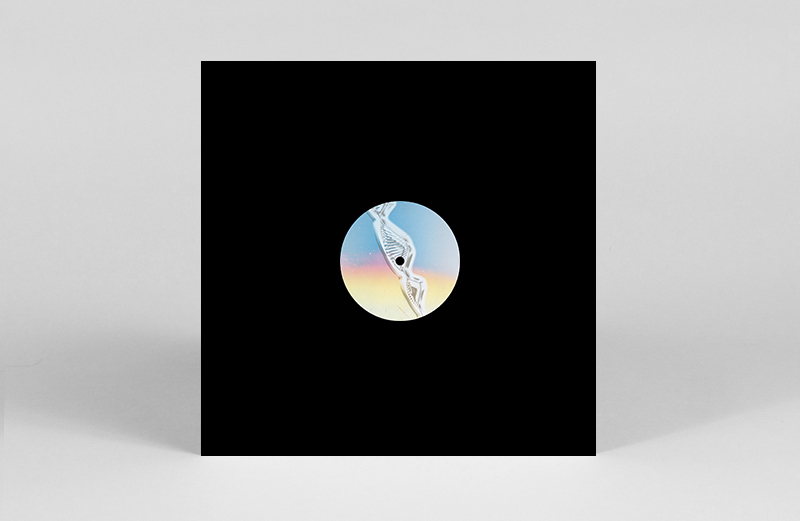 ELLES
Summers_of_love
(Naive)
"A melodic ode to melancholy moments spent in clubs and broken romances captured in the snapshots of a strobe," London producer ELLES makes her debut on Naive's main imprint with Summers_Of_Love EP, following the release of emo_ecstacy_everything on the Naivety sub-label in 2019. Drawing you in with the 'catch-a-feel, beginning of the night out with your pals' piano of 'gotchu', ELLES explores nostalgic dance floor realms further – in the roboto shakes of 'WRTRGRER4A' and two-stepper 'put on our classics'. All of which gets a wrapped up in emotional acid via 'end of the night'. – GH
---
LPs
---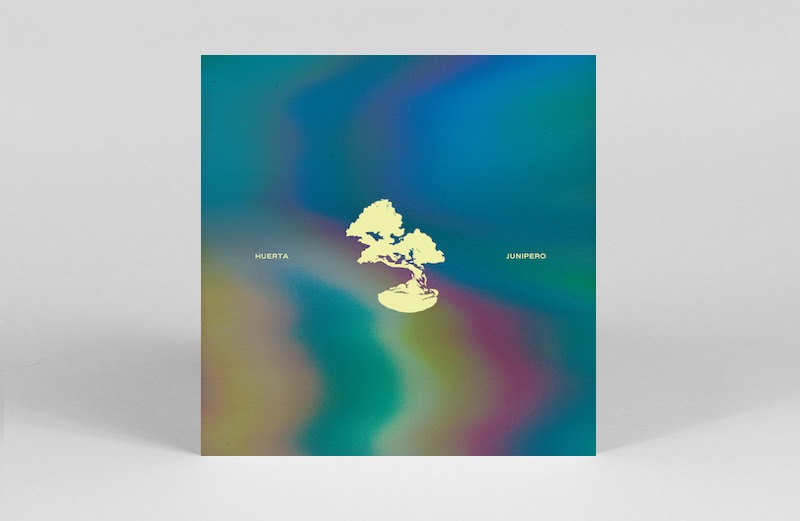 Huerta
Junipero
(Voyage)
The debut LP by Huerta, Junipero is an 11-track epic that sees the Berlin-via-LA multi-instrumentalist and producer take an introspective turn. An ode to his Californian roots released via the Australian Voyage Recordings label, Junipero draws inspiration from washed-out dub and offers a contemporary take on dreamy, breakbeat house. Huerta uses field-recordings combined with West Coast-inspired synthesis to craft a weightless genre-bending trip. Expect melancholic dub stabs on 'Blanket Dub', ambient abstraction on 'It Goes Over Me', a sea of submerged vocals and fast-paced exoticism on 'Mutualism', and emotional seaside breakbeat on 'All Wild Things Are Shy'. – LS
---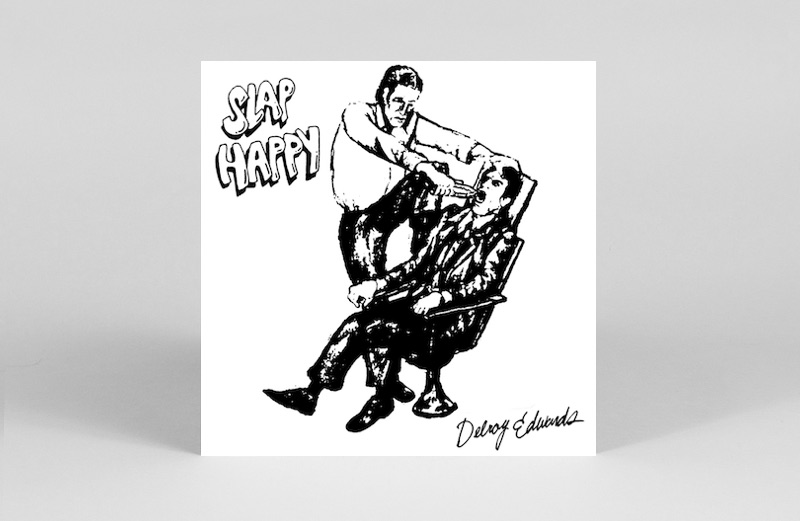 Delroy Edwards
Slappy Happy
(L.I.E.S.)
L.I.E.S. has been one of the most consistent labels over the last few years, delivering into a vast array of genres – from the broken dancehall techno of French producer Krikor, to the tenacious techno of Broken English Club. Slappy Happy sees label favourite Delroy Edwards step up to the plate once again, with a gracious nod to the sounds of Chicago house. Sparse drum rhythms and hypnotic synth hits capture the essence of that '80s sound on what is a rounded, mature release from the LA native. – EH
---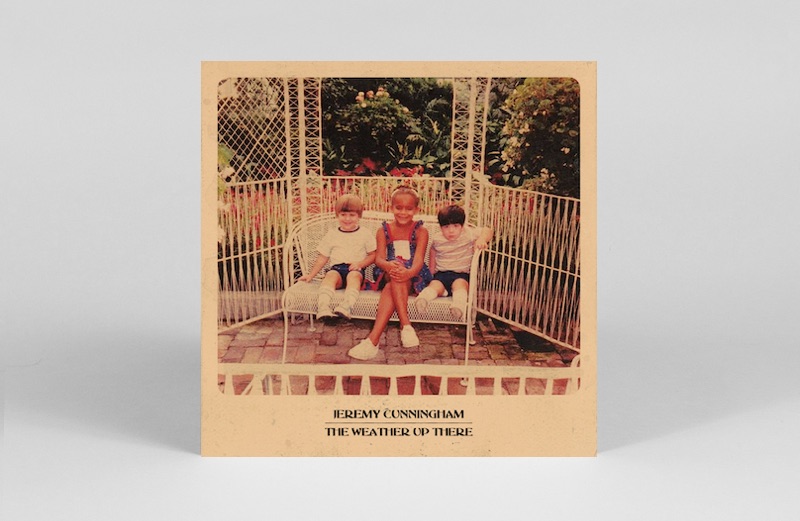 Jeremy Cunningham
The Weather Up There
(Northern Spy)
Our responses to loss and grief are complex and highly emotive. The Weather Up There is a sombre, but immaculate and tender story, led and told by Chicago-based jazz musician Jerry Cunningham, who uses the album to respond to the death of his brother. Tracks such as 'It's Nothing' feel heavy and subdued, and there's a sense throughout the album that Cunningham has managed to tap into all of the various stages of grief. – JB
---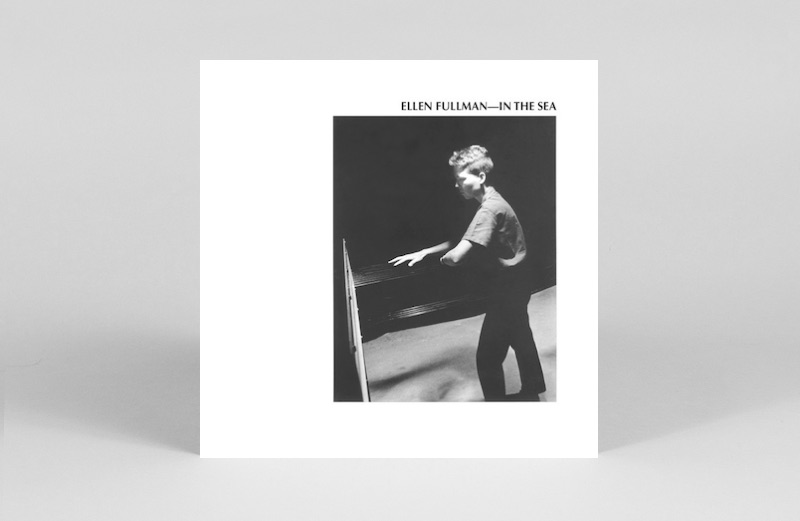 Ellen Fullman
In the Sea
(Superior Viaduct)
Following on from a vital reissue of 1985's The Long String Instrument, Superior Viaduct return to cap off a retrospective of Ellen Fullman's '80s output with this double LP set. Zoning in on 1987 and bringing a couple of cassette-only releases to vinyl, In the Sea further delights in the swirl of overtones that Fullman draws from 70-foot long metal wires and a wooden resonator. With a philosophy of "letting the strings sing their own song" and a deep understanding of tuning and minimalism, In the Sea is a serious quest into vibration and the inner workings of sound. – JH
---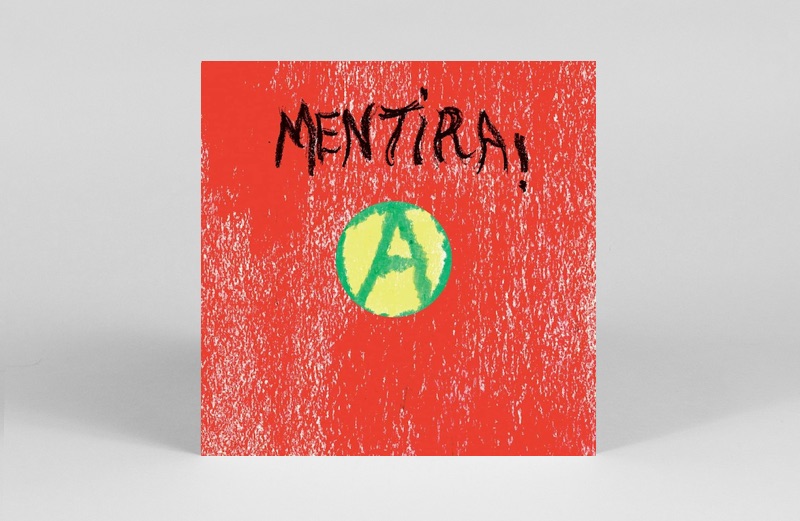 Mentira
Mentira
(Harbinger Sound)
Sao Paulo duo Mentira head to Barcelona to join up with Harbinger Sound for this self-titled 6-tracker. Drawing on no-wave, post-punk and industrial influences, Mentira submerge their melodies in reservoirs of reverb, twinning the well-worn DIY aesthetic with minimalist approach. The result is a record that sounds both familiar and refreshingly new – just a few steps removed from the grungy world of King Krule. – AS