Published on
February 21, 2020
Category
Features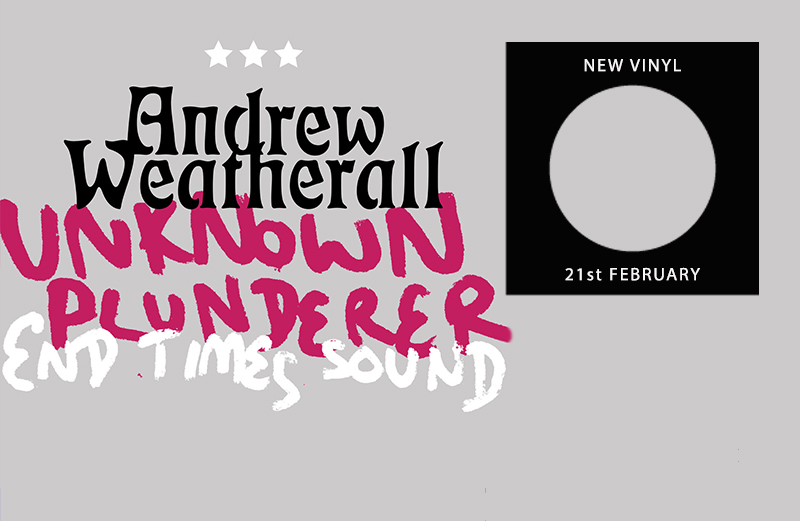 Dub from the Guv'nor, futuristic techno and Brazilian electronics.
In the singles section this week, we pay tribute to the legendary Andrew Weatherall, whose prolific and unparalleled influence on music continues with 'Unknown Plunderer' / 'End Times Sound'. There are also new offerings from production duo Hydromantic, Finnish producer Sansibar and a Midwest soul cover from BadBadNotGood.
In the albums section, there are reissues for Brazilian experimentalist Pricilla Ermel on Music From Memory and Flemish extrovert Fred A on Stroom, a late-career effort from Snoop Dogg, and the abstracted machinations of Zoé McPherson's States of Fugue.
This week's rundown is by The Vinyl Factory Editors Anton Spice and Gabriela Helfet, alongside Jesse Bernard, Lucie Stepankova and Emily Hill.
---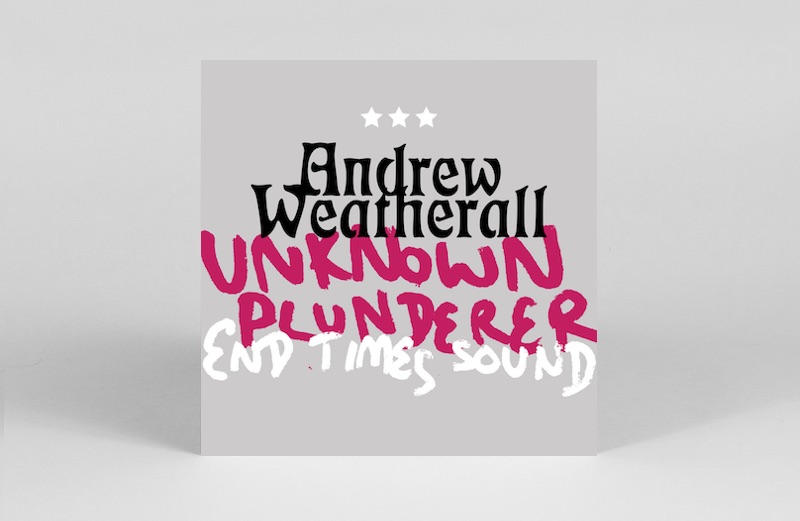 Andrew Weatherall
'Unknown Plunderer' / 'End Times Sound'
(Byrd Out)
'Unknown Plunderer' / 'End Times Sound' is the latest EP from prolific maestro of chug Andrew Weatherall – a record that was delivered to shops the day after his unexpected death. As with any posthumous release, it has taken on a greater meaning following his passing, particularly in the context of haunting track title 'End Times Sound'. But the 12" is actually one of several forthcoming, from a music pioneer who was as active last week as he was at the start of his career 30 years ago. 'Unknown Plunderer' / 'End Times Sound' sees Weatherall dipping into some of his signature sonic spheres: twangy, psychedelic space electronics and dub, alongside reworks by Mandfredas and Radioactive Man on the flip. Another reminder of how much Weatherall will be missed, to add to an ever-growing list. RIP Guv'nor. – GH
---
Singles
---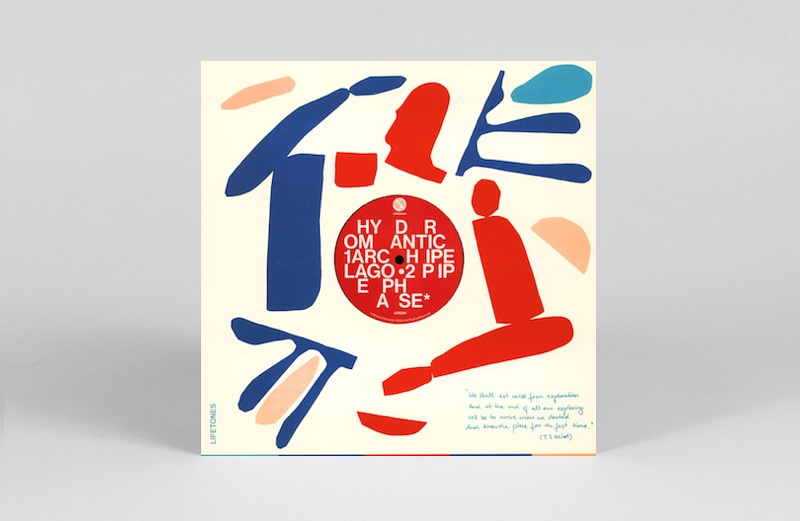 Hydromantic
Archipelago
(Lifetones)
The first release on Hunee's newly formed Lifetones label is a singular collaboration between Teste's Martin Maischein and Junior Boys' Matt Didemus, on an EP called Archipelago. Their identity as Hydromatic unfolds across four pristine percussive tracks with blinks of melody, recorded solely on two sequenced modular rigs with an aid of a couple of FX pedals. While there is ample futurist abstraction, Archipelago retains a strong human element, as real-world timbres emerge from the turbulent polyrhythms. – LS
---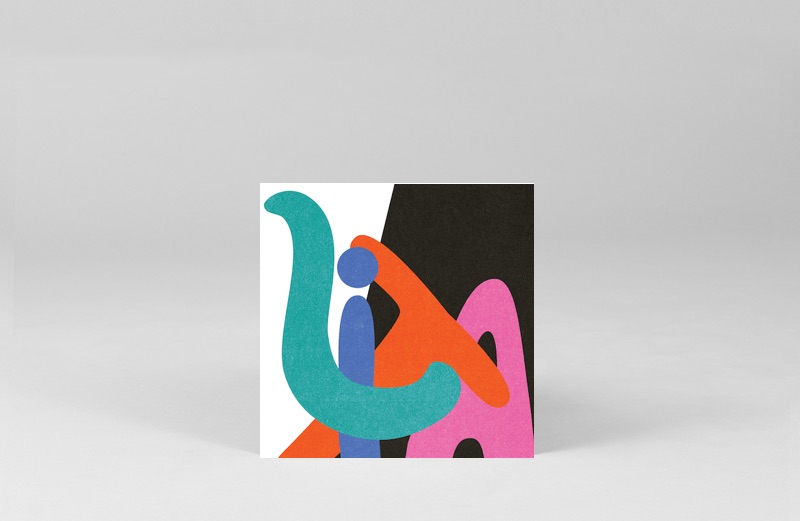 BadBadNotGood / Majestics
Key To Love Is Understanding
(Light In The Attic)
Although Jonah Yano's cover hits a soft spot, there's something timeless and especially iridescent about the original, particularly when it comes to Midwestern soul. BadBadNotGood's production is subtle, and if you listen to the original afterwards you can hear the nuances that lie in modernity, while retaining the essence of what the Majestics first created in 1982. It's surprising that 'Key To Love' hasn't been sampled all that much in rap – someone like Madlib would add some flavour to it. – JB
---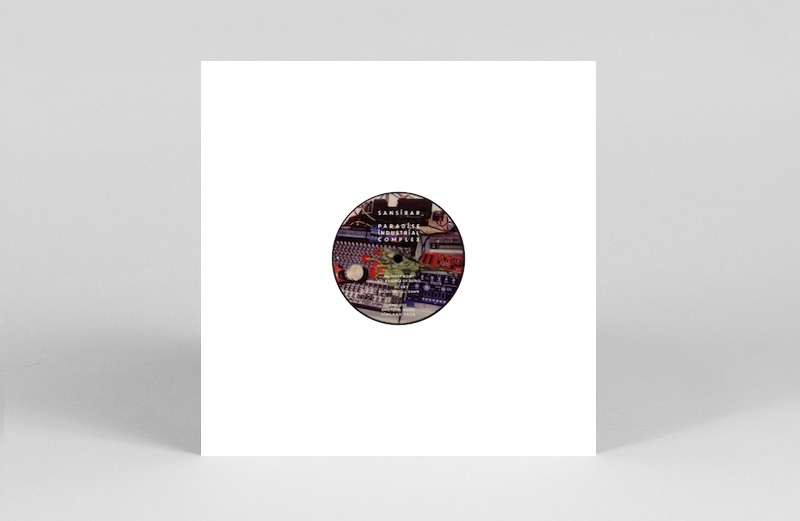 Sansibar
Paradise Industrial Complex
(Emotsiya)
Emotsiya label owner Katerina welcomes Finnish producer Sansibar for the second release on the exciting Helsinki-based imprint. On Paradise Industrial Complex , Sansibar spirals through a sonic soundscape of melodic, emotional electro. The four-track EP takes you on a journey through a night of rhythms, whilst exposing the happy fragility of the dance floor on the final track, 'Glide to Dawn'. – EH
---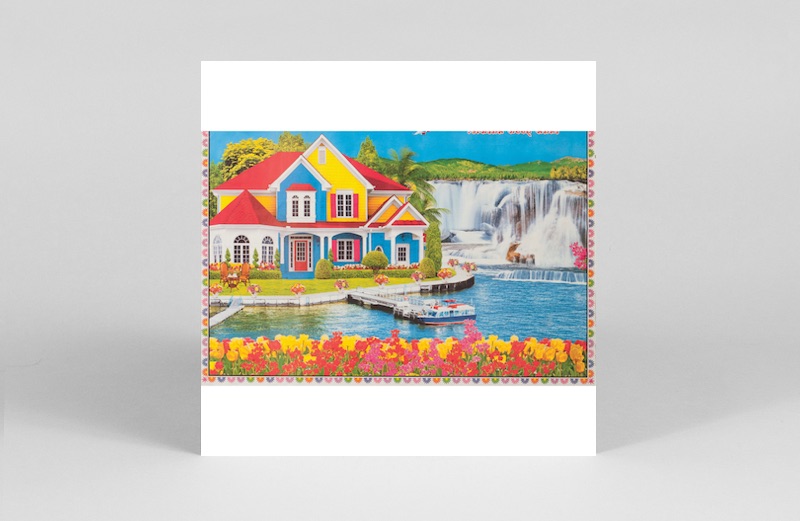 Tulips
Matas Floras Y Algo Mas
(Planet Rescue)
With cover artwork that sets the vibrancy levels for what lies within, Matas Floras Y Algo Mas nods to the tropics as well as a slanted dance floor in these bedroom-studio jams. Utilising a DX7 and a Juno 106 for a digital/analogue sound palette, this EP is sparked from "primitive key improvisations" that put a discerning ear and some low BPMs to good use. A fine exercise in building from the ground up, but with the compositional know-how to make sure these tracks never run out of road. – JH
---
LPs
---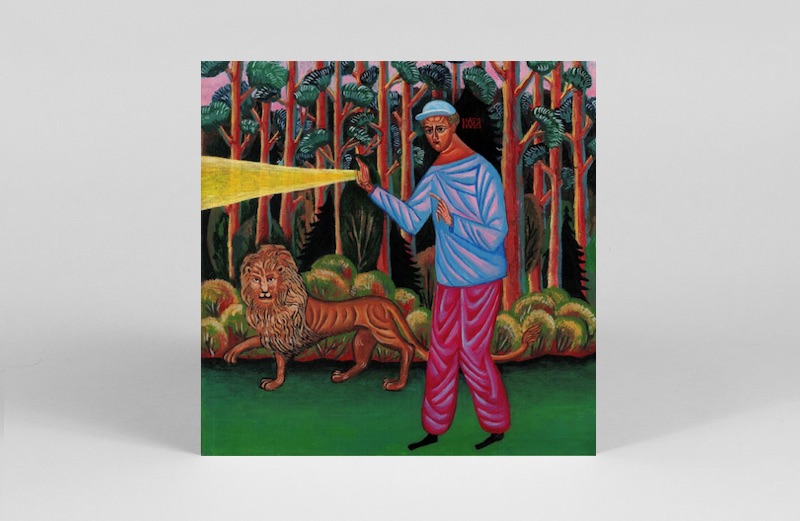 Koyil
Healing Cycles
(DiG Records)
Little known Ukranian producer Lev Zhitskiy aka Koyil delivers his long-player debut on Moscow-based DiG Records. Apparently fascinated by the mystical charisma of fourth world music, his Healing Cycles LP ebbs and flows through reality like a primeval organism. The album opens with the urgent gallop of 'A Glimmer of Light' and continues into the dark waters rich with vocals and scattered wooden percussion of 'Al Alba'. On the B-side, 'Shustari' is a compelling festival dance floor ballad, while 'MiEs' delivers stripped-down new wave snares, irregular toms and sharp bongo rhythms thumping above a bed of gentle field-recordings. – LS
---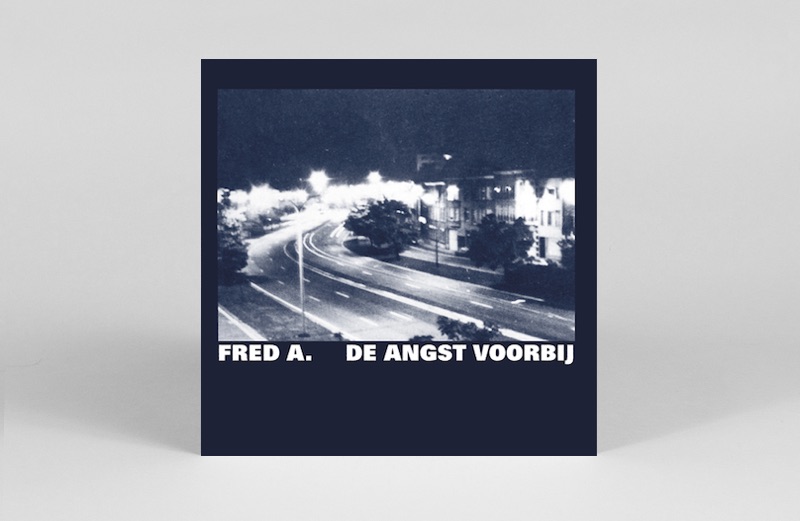 Fred A
De Angst Voorbij
(Stroom)
Stroom returns with another off-kilter reissue, this time in the guise of Fred A – the autobiographical project of Gerry Vergult, formerly of Flemish cult ensemble, Aroma Di Amore. De Angst Voorbij serves as a testament to Vergult's past self, the sombre lyrics paired with stripped back, wave-leaning rhythms that often nod to dub sensibilities. Traversing through the most musically fertile period of Vergult's career, it feels apt that the droning melodies of 'Faits Divers' reach their climax in the melancholic accordion of 'Nachtshade'. – EH
---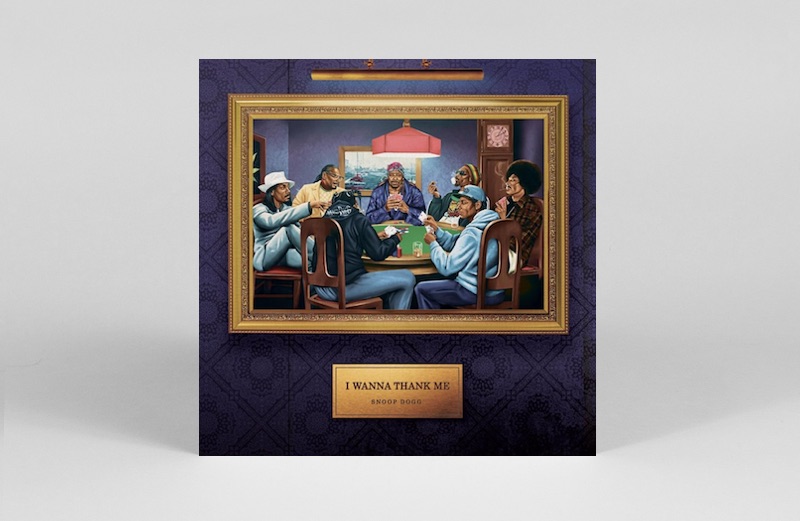 Snoop Dogg
I Wanna Thank Me
(Empire)
2015's Bush was arguably one of Snoop's best projects since R&G, which feels like a lifetime ago now. Although he's not a rapper most flock to these days, he's still got a commanding presence on wax. I Wanna Thank Me is a solid and robust project for someone who really isn't saying anything all that new, but is instead another contemporary example of how to age well in rap. The first track, 'What U Talkin' Bout', has a cool bounce to it, laced with an electronic element, and while it's one of the album's standouts, the quality doesn't wane. – JB
---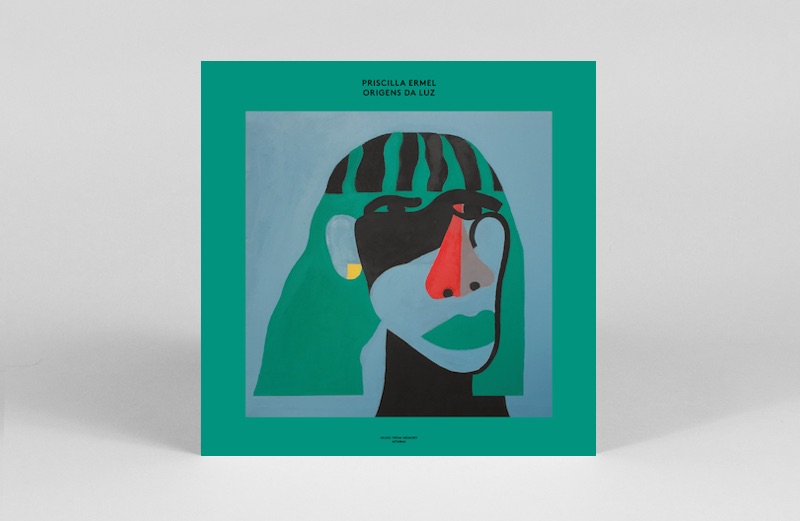 Priscilla Ermel
Origens Da Luz
(Music from Memory)
John Gomez' selections for the Outro Tempo compilations presented a wealth of names to further investigate in terms of under-heard Brazilian electronic music, and with Priscilla Ermel having appeared on both volumes, we now have a chance to properly explore her intriguing discography. As a polymath who drew her anthropological studies in line with electronic music, field recordings and numerous instruments, Ermel's approach to sound was with an unfettered imagination and a vast pool of inspiration. Subtly electrified and taking strong root in folkloric music and Tai Chi rather than the staves of the European classical music that disillusioned her, this 1984-96 survey – Origens Da Luz (which translates to 'origins of light') – is an extraordinary one. – JH
---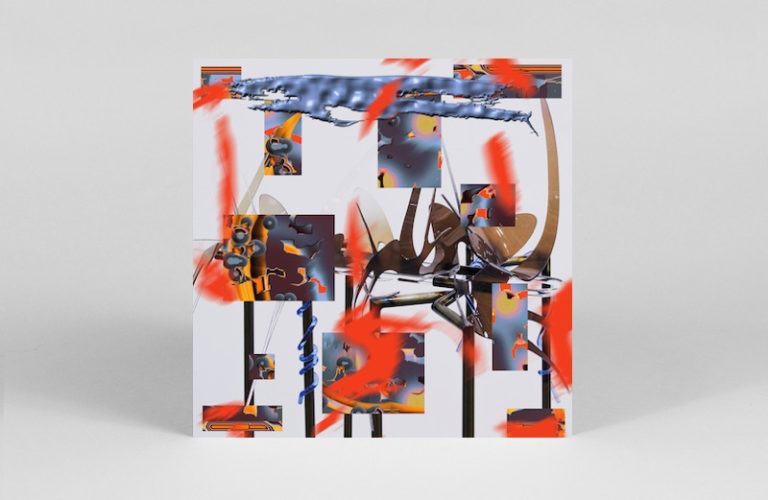 Zoë McPherson
States of Fugue
(SFX)
Multimedia artist Zoë McPherson dives into dissociative amnesia to raise the curtain on new label SFX. States of Fugue is a thrilling, anxious and fully engulfing work, soundtracking the tweaked, rushing parts of the psyche with clipped techno abstractions, and hollowed vocals that drift across the score like the errant thoughts of a waking fever dream. The pounding, post-industrial shudder of 'Kada' and its parenthetical sub-title '(poly-everything)' just about sums it up. – AS