Published on
June 20, 2014
Category
Artists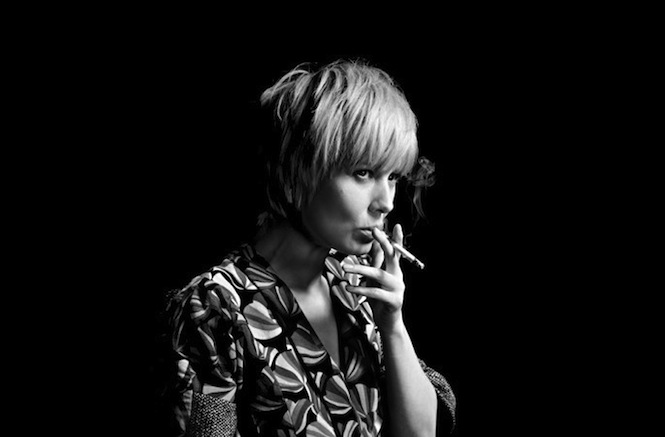 Former Moloko singer and songwriter returns to the fold with Mi Senti, a homage to the great Italian vocalists.
Seven years after her last solo album 'Overpowered', and a variety of underground dance tracks and collaborations, Róisín Murphy has delivered quite a curveball with her 'Mi Senti' EP. A collection of six classic Italian pop songs – five of which are covers, one an original composition. All delivered in near perfect Italian, by the Irish singer songwriter (who, by her own admission, does not speak a word of Italian).
And yet, Róisín is keen for the language not to be the primary focus for the record. "Even more than an 'Italian Project' this will always be remembered by me as a 'singing project'" she says, "Yes, trying to get the language right, the correct pronunciation of the words along with understanding and conveying the meaning was difficult and tedious".
But Róisín wasn't alone in creating the EP "I had Sebastiano, a 6' 2″ Milanese obsessive on my back all the time, correcting me on phonetics and translating, and insisting I sing like I mean it, luckily. I'm told (by Italians) that my Italian has an accent (I don't sound Italian obviously!) but apparently I sound fairly convincing. I hope that it's true and they are not just saying that to make me feel better".
Going back to the singing project point, then, Róisín expands: "Quite apart from the language, in some of the songs I was on the edge of what my voice can do. For the Mina ones in particular ['Ancora Ancora Ancora' and 'Non Credere'] there were tears and I almost walked away and gave up."
Luckily for all of us, she didn't, and the resulting EP is a collection of enchanting songs that will surprise her fans, and introduce her to a whole load of new ones. The concept of creating an EP of mainly covers is a new one for Roisin:
"I usually write the material I sing, but now, having recorded these songs, I realise I have rarely written a song that really pushes my voice. Often when a vocal is hard to do, the process of recording it strips you back and takes you to a deeper place. Is there a direct correlation between the level of physical and mental challenge involved and the purity of the performance? Sometimes. This was a struggle to sing. Of course I hope the struggle is not audible. A decent singer should be able to make it all sound easy. You're a storyteller and like talking, singing should be felt as a simple means of communication not a athletic feat, even if, for the singer it was."
And if the jump from Irish dance music pioneer, to Italian diva seems like a stretch – or in some way strange or unusual, you might be mistaken: "They say there's a natural connection between the Irish and Italians due to catholicism, our family values and corrupt politicians. I'm not sure about that, but I will say that Ireland was full of Italians when I was growing up, many of them ran chip shops just like my Mother's family did. There was an Italian family living across the road from us in Arklow. And my father, Micky Murphy was often mistaken for an Italian with his dark good looks, operatic voice and penchant for red wine, good food and fast cars. The Irish are seen as hot-blooded for a Northern race and certainly my own rather fiery temperament has gotten me in trouble once in a while but if I play a gig in Naples for example, I feel they understand that and they may even like me for it."
The EP was created over the last year, with first drafts being recorded by Róisín and Sebastiano at their home in North London, then Eddie Stevens adding another level at his studio in Fulham. The finishing touches were made in Ibiza, and it was here that they recorded the EP's only original song 'In Sintesi'. Róisín says "In Sintesi came together very quickly and I think we all enjoyed the freedom of creating from scratch our own thing, after the weeks of work involved in getting the cover versions close to something we could be proud of. Knowing one's own recorded version has to stand up against the great music you are covering is a pressure you don't have when you write. It started like this; "Sebi, how do you say 'in synthesis'?".