Published on
March 11, 2013
Category
Artists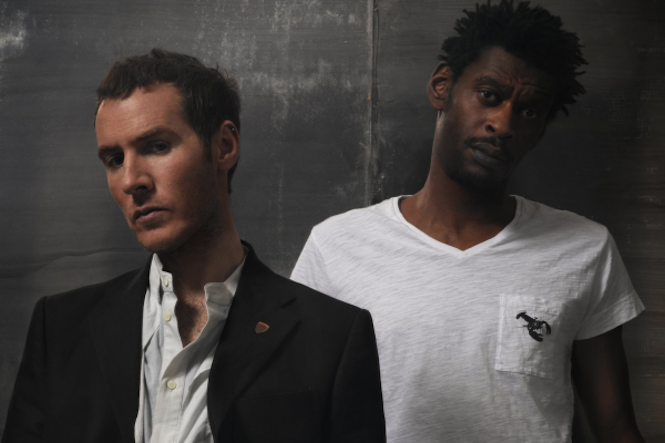 Massive Attack are a musical collective from Bristol, UK, widely considered to be progenitors of the trip hop genre. Originally DJs, Grant Marshall (Daddy G), Andrew Vowles (Mushroom) and painter-turned-MC Robert Del Naja (3D) met as members of The Wild Bunch, one of the first sound system collectives in Britain and a dominant force in the early 1980s Bristolian club scene.
Starting out as a production trio in 1988, with their independently-released song, "Any Love", sung by falsetto-voiced singer-songwriter Carlton McCarthy, they later signed to Circa Records in 1990. Their debut album Blue Lines was released in 1991 with the band garnering critical acclaim for their ever-changing line-up of distinctive, often 'ethereal' or whispery guest vocalists.
Followed by Protection in 1994, the hugely popular Mezzanine in 1998, and the 2003 release of 100th Window, Massive's overall sound grew persistently more experimental and melancholy, integrating a degree of gothic post-punk texture and moodily cinematic electronica into the fabric of their sound.
The band have also undergone a series of personnel changes, with Vowles leaving Massive Attack altogether in 1999. Over the decades, the Bristol collective have collaborated with Neneh Cherry, Madonna, David Bowie, Mos Def and Sinéad O'Connor amongst many others. Roots reggae veteran, Horace Andy has featured on all of their studio LP's.
In 2009, Massive Attack completed their fifth studio LP Heligoland which was released as a special edition with The Vinyl Factory. The band's history with The Vinyl Factory stretches back even further, with the release of EP's Splitting the Atom, Atlas Air and most recently Four Walls, Massive Attack's highly anticipated and hugely successful collaboration with enigmatic UK producer Burial.
Click HERE for more info.