Published on
April 12, 2013
Category
Artists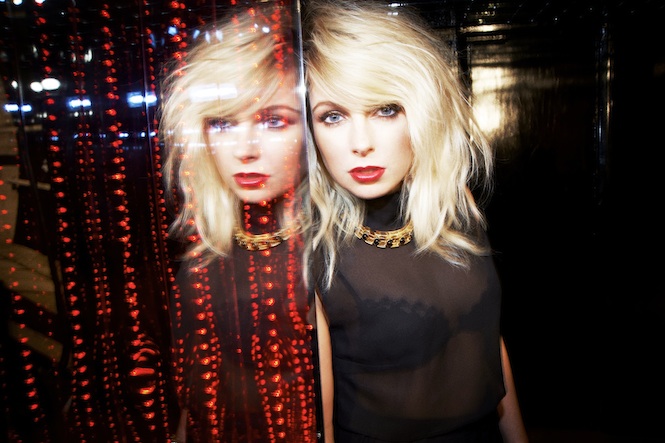 Victoria Hesketh is Little Boots. Following the success of her 2009 debut Hands, the dance-pop singer, songwriter and DJ has returned with new album Nocturnes, released in collaboration with The Vinyl Factory and On Repeat Records.
Due in May 2013, Hesketh describes Nocturnes as "indebted to the night", reflecting the two years she's spent DJing around the world relentlessly at some of clubland's most esteemed nights. "I wanted to make an album referencing the most exciting moments in dance music history, but also a real pop labour of love. Hopefully I've managed both."
Little Boots arrived a fully-formed popstar in 2009, winning that year's BBC Sound Of Poll, landing a Brit Award nomination and mounting an assault on the charts, with the Top-5 success of 'Hands', and a string of hit singles to boot. A dizzying couple of years of magazine covers and A-list TV appearances followed, as she swiftly became one of the most intriguing and talked-about new popstars around.
Although Hesketh took a break from touring in 2010 following a triumphant set at the Coachella festival to begin work on the next record, her experience of different environments has radically informed her songwriting. "It feels like this album was written everywhere, New York, LA, Stockholm, Paris, erm, Wales… I spent two years making pilgrimages to the most amazing places and writing with some of the best in the game, and now all those sights, sounds and stories have poured into making the record what it is. There were ups and there were downs, it's all in there and I wouldn't change a second of it."
Of the "best in the game" Hesketh chose production guru for the likes LCD Soundsystem and Cut Copy and DFA Records co-founder Tim Goldsworthy to help bind her vision together. The string of high-profile collaborations which followed also include Hercules and Love Affair's Andy Butler and Simian Mobile Disco's James Ford, both of whom played an integral role in the birth of Nocturnes.
The finished record is astonishing. A celebration of 90s house, seventies disco and futuristic electronics with a view to big-concept contemporary pop. There's a new-found confidence that hangs from its every note. While each of its ten tracks feels truly stand-out, overall it is the real album Victoria's been waiting her whole life to release.
"I've always wanted to make this album. It's entirely representative of who I am. The kind of songs I love, with the kind of sounds I love. I'm not trying to be anyone. I am Little Boots."