Published on
March 11, 2013
Category
Artists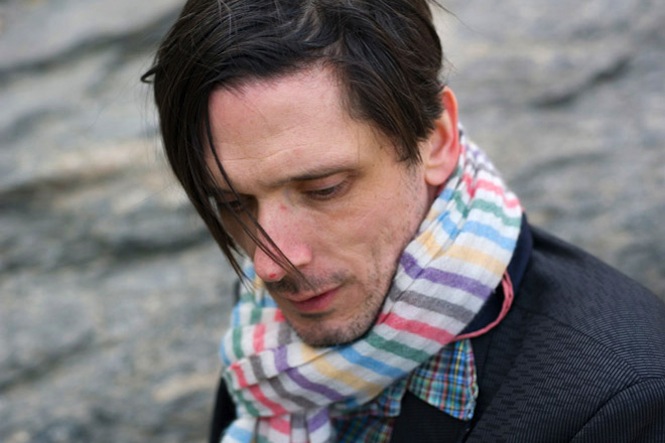 Jeremy Deller has helped to rewrite the rules of contemporary art for the past two decades, moving seamlessly between being an artistic producer, publisher, filmmaker, collaborator and archivist. Born in 1966, the English conceptual, video and installation artist won the Turner Prize in 2004 for a show which included documentation on Battle of Orgreave and an installation Memory Bucket (2003), a documentary about Crawford, Texas – the hometown of George W. Bush – and the siege in nearby Waco.
His interest in the convergence of art and music is evident from his 1997 Acid Brass work, where traditional brass bands performed arrangements of acid house music, to The Uses of Literacy, an exhibition created by fans of the Manic Street Preachers which brings together paintings, collages, drawings, books, poetry and ephemera inspired by the band's lyrics.
In 2012, Deller worked with The Vinyl Factory on two releases to coincide with the artist's first major show at the Hayward Gallery in London. Folsom Prison Blues / Island In The Sun, which features a live recording performed by Chuck, a singer and musician who often busks along the South Bank in the capital, was followed by Exodus, on which Deller created frequency recordings of Brasilian and Mexican free-tail bats leaving Frio Caves in Texas.
Much of Deller's work is collaborative. His work has a strong political aspect, in the subjects dealt with and also the devaluation of artistic ego through the involvement of other people in the creative process. Folk Archive is a tour of "people's art", outside of the contemporary art institution. Much of his work is ephemeral in nature and avoids commodification.
In 2007, Deller was appointed a Trustee of the Tate Gallery.
Click HERE for more info.