Published on
March 11, 2013
Category
Artists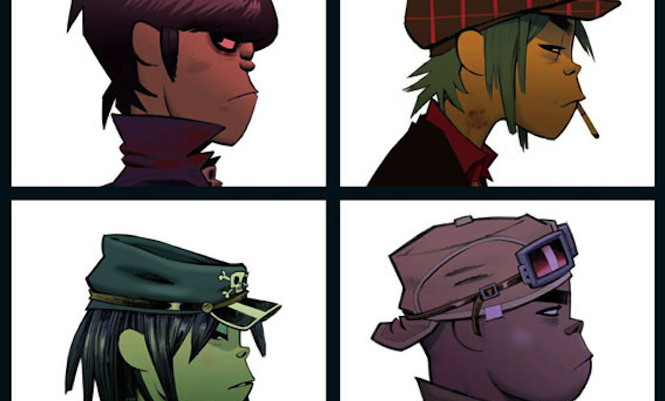 Gorillaz are an English musical and visual project created in 1998 by Damon Albarn and Jamie Hewlett. The project consists of Gorillaz itself and an extensive fictional universe depicting a "virtual band" of cartoon characters. This band has four animated members: 2D (lead vocalist, keyboard, and melodica), Murdoc Niccals(bass guitar and drum machine), Noodle (guitar, keyboard, and occasional vocals) and Russel Hobbs (drums and percussion).
The music is a collaboration between various musicians, Albarn being the only permanent musical contributor. Their style is a composition of multiple musical genres, with a large number of influences including alternative, rock, hip hop, electronica, dub and pop.
The band's 2001 debut album Gorillaz sold over seven million copies and established the band as a world force. It was followed by Demon Days, released in 2005, and Plastic Beach, released in March 2010, which featured a host of collaborators, from Snoop Dogg to Bobby Womack.
In 2008, The Vinyl Factory released a limited edition box set of Monkey Journey To the West, a stage adaptation of a 16th century Chinese novel conceived and created by Albarn and Hewlett.
Click HERE for more info.