Published on
June 26, 2013
Category
Artists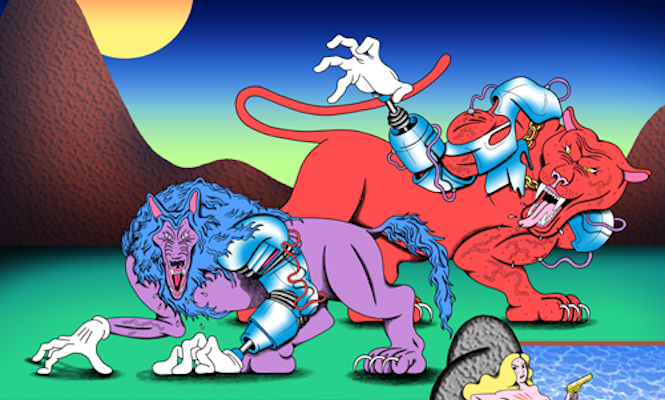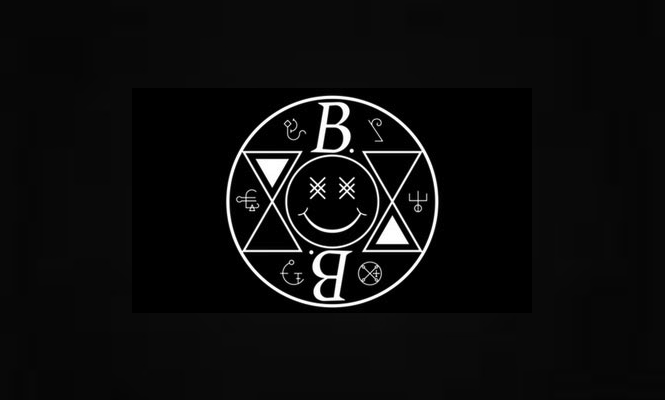 A collaborative series of releases with Parisian electronic music label Bromance Records, showcasing the best in young producer talent from France on limited edition vinyl. Scroll down to find out more about each release.
---
Bromance 15: Louisahhh!!! & Maelstrom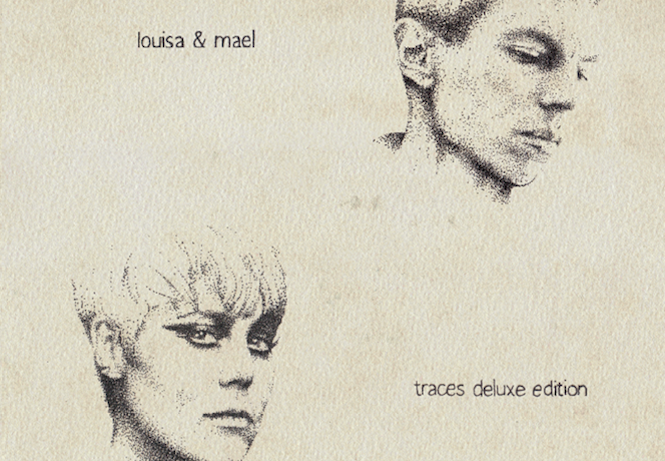 Louisahhh!!! and Maelstrom release Traces Deluxe Edition, a dark and classy brace of brooding original dancefloor cuts, 'Nightclubbing' and 'Rough & Tender', that draw on the duo's love for old school electro, deep house and their uncompromising punk rock attitude.
Fitting graduates from Brodinski's Bromance school of French electronic music that has nurtured the likes of Gesaffelstein to worldwide acclaim, Louisa & Mael describe 'Nightclubbing' as "a track about the individual experience of the nightlife, the feeling of walking in a back alley at 3 in the morning with other party animals, heading to the next club, until your feet can't take you anywhere. The kind of moments when you think you're invincible, and when the very notion of time disappears."
Both originals are backed by punishing remixes from techno icons Perc and Dave Clarke, who have embraced the demanding nature of the production. Speaking of his remix of 'Rough & Tender', Clarke says: "I adored the darkness of the original and that it is a song not a track and because of that there was a lot to get my teeth into as I loved the original with its intense vibe."
---
Bromance 13: Little Mike & Ateph Elidja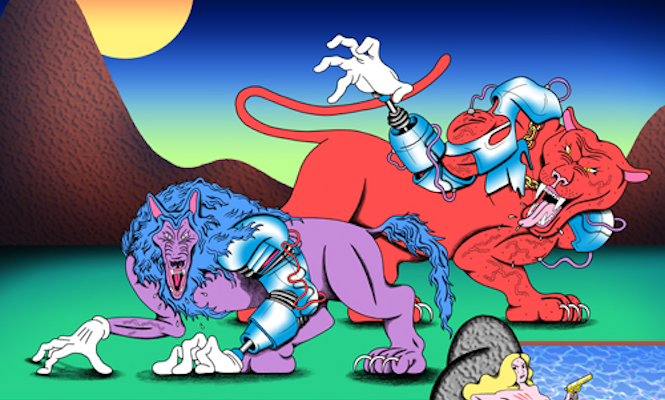 Upstart producers Little Mike and Ateph Elidja release split 12″ on Bromance young talent series with The Vinyl Factory.
Little Mike
It was at the age of 14 that Little Mike had his first encounter with turntables. His brother lead the way, but it wasn't long before Little Mike found his own. With hip hop, funk and R'n'B influences, he started taking part in scratch and hip-hop competitions.

It was during a competition in 2000 where he first met and subsequently joined the Skratch Action Hiro collective, before founding Birdy Nam Nam with three of its members. The group went on to win the DMC World Championship when Little Mike was only 18 years-old.
Faithful to his influences, he unveiled in February 2013 his 'Time To Check In' hip-hop mixtape, consisting of all his own productions. Just something to whet your appetites before the release of Bromance #13.
"I tried to restranscribe the rage and anger that have been floating around me over the past year by mixing them with my long-time favorite inspirations: rap and techno with a rock n roll energy."

Little Mike about 'Mordedura'
Ateph Elidja
Young French producer of Persian origin, Ateph Elidja grew up listening to Serge Gainsbourg, Madlib, Kanye West and Alan Parker. At the age of 8, he joined a New Style dance crew, and discovered with it a wide range of new sounds; breakbeat and electronic mostly. Fascinated by them, Ateph then bought thier first MPC of which the pads didn't last for long…
In 2007, inspired by the dark hours of the 16th and 17th centuries, he started working with hip-hop artists such as Cruzer Ivory and Joke, upgrading his work with voices and beat production. But his encounter with Brodinski in 2013 marked a turning point in his young career: impressed by his tracks which mix rap and industrial techno, Brodinski asked him to join Bromance. The result? A split EP with Little Mike, which is set to be released in the upcoming weeks, along with some collaborations and remixes.
---
Bromance 11: Brodinski ft. Theophilus London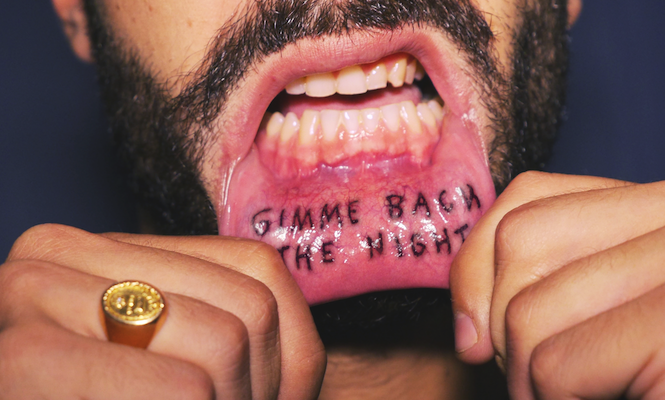 Fresh from producing Kanye West, remixing Woodkid and releasing two blazing hip-hop-influenced mixtapes, Late Night Alternative and The Purple Ride, Brodinski continues to spearhead the new wave of French electronic dance music with this brand new club-orientated collaboration with multi-talented rapper/songwriter Theophilus London.
Known for his self-starting music trajectory, Theophilus London followed a series of wildly popular independent mixtapes and the Lovers Holiday EP by raising the bar with his debut LP Timez Are Weird These Days, released in 2011. Over the past six months he's been producing tracks with Brodisnki for his follow up, which is when the idea for this track came about, as Theophilus explains:
"Louis (aka Brodinksi) came to me with half of the production already done and I came up with the concept of 'Give Me Back The Night'. The concept means, give me back all the guilty, extravagant, lost nights."
Aimed squarely at the dancefloor and recalling Chicago house classics by the likes of Adonis and Cajmere, 'Gimme Back The Night' is a teaser for Brodinski's eagerly awaited album, due in 2014.
---
Bromance 10: Kaytranada & Suicide Year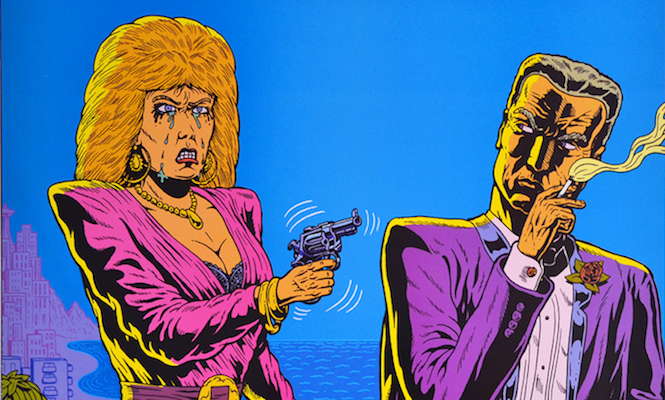 Following their massive worldwide deal with EMI records, France's best electronic label Bromance – home to Brodinski, Gesaffelstein and more – showcases two startling new talents – Kaytranada and Suicideyear – with two searing club tracks on a limited edition 12″ with brilliant comic style sleeve artwork by Benjamin Marra.
Kaytranada
Hailing from Montreal, Canada, this young beat producer and DJ is no stranger to production. Starting to produce in his early teens, and now at only 21 years of age, Kaytranada has the work ethic of a seasoned producer.
His influences come from all sorts of genres. Genres between Disco, Hip-Hop, House and R&B. As of the last year, he has made a name for himself through producing R&B influenced bootleg remixes from artists such as Janet Jackson, Missy Elliot, TLC, Danny Brown and Teedra Moses. Combined, these remixes have received over 1.5 million plays on Soundcloud and Youtube.
Kaytranada's impressive lineup of tracks got even better this past February with the 8 track EP on HW&W Recording's (US)/ Jakarta (EU), "KAYTRA TODO". Featuring a track with Los ANgeles singer and songwriter JMSN, this EP has received attention from blogs and press all over the world.
This past summer he performed at Osheaga Music Festival, then followed it with a performance alngside Lunice (TNGHT) at Igloofest in the winter. Lunice has shown support for the young producer; including "Holy Hole Inna Donut", featured on his most recent BBC Radio 1Xtra Mix. Many other industry tastemakers have given Kaytranada the nod, including Benji B, Rinse FM's Lily Mercer and Brodinski.
"The influences for this track come from dances such as the "Harlem Shake" (the real one), the "C- walk" and "Jerking". Its an experimental beat for me, but I wanted to do something that I've never done before."
- Kaytranada about "Free Things in Life"
Suicideyear
At 16, James Prudhomme started Suicideyear originally as a clothing brand, but after developing an interest in producing music, quickly adapted it to a musical alias as well.
James released his first debut mixtape as Suicideyear in October 2012, the mixtape also being Self Titled. Throughout the last year, though, James has released numerous remixes and reworks of other artists which has usually garnished the eyes of people, attracting a fan base. On May 1st, James released his sophomore tape titled 'Japan', a conceptual album detailing the last seven months of his life as suicideyear.
"I started the track right after I finished Japan, and honestly it feels like I've grown since all of the things in Japan have happened. I've quit doing a lot of irresponsible things and have felt so renewed especially when it came to making this. It really all just stems from having a new beginning after Japan. I only plan on doing more." – Suicideyear about "Finale"
Listen to the tracks below and visit our shop for more details.