Published on
March 8, 2013
Category
Artists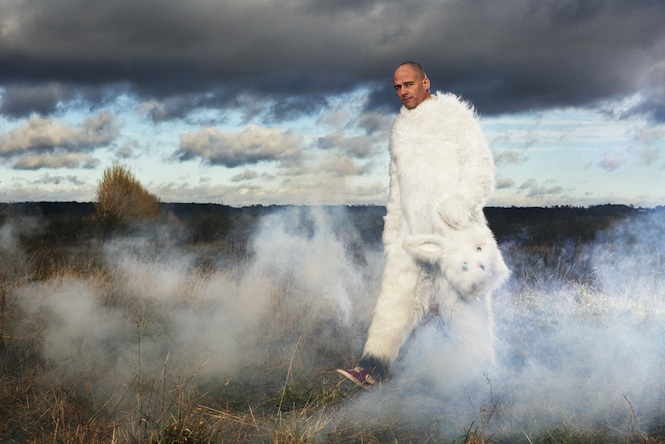 Dinos Chapman was born in 1962 in London, where he lives and works. As a solo artist, and together with his brother Jake Chapman, Dinos makes iconoclastic sculpture, prints and installations that examine, with searing wit and energy, contemporary politics, religion and morality.
Arguably, the Chapman brothers' most ambitious work was 'Hell' (1999), an immense tabletop tableau, peopled with over 30,000 remodelled, 2-inch-high figures, many in Nazi uniform and performing egregious acts of cruelty. The work combined historical, religious and mythic narratives to present an apocalyptic snapshot of the twentieth-century. Tragically this work was destroyed in the MOMART fire in 2004 and the Chapmans rebuked by saying they would make another, more ambitious in scale and detail – the result of which was 'Fucking Hell' (2008).
The Chapmans have exhibited extensively, with numerous shows at White Cube (including Disasters of War, 1999, The Chapman Family Collection, 2002, Like a Dog Returns To Its Vomit, 2005, If Hitler Had Been A Hippy How Happy Would We Be, 2008, and Jake or Dinos Chapman, 2011) as well as Tate Britain (When Humans Walked The Earth, 2007), Tate Liverpool (Bad Art For Bad People, 2006), Modern Art Oxford (The Rape Of Creativity, 2003) and Gagosian New York (Six Feet Under, 1997).
Click HERE for more info.