Published on
March 11, 2013
Category
Artists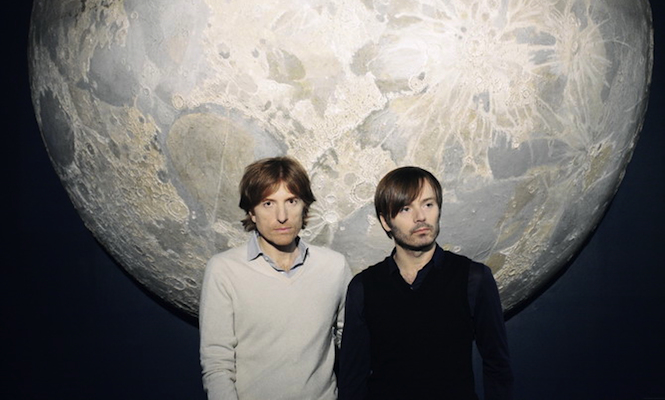 Air is a music duo from Versailles, France, consisting of Nicolas Godin and Jean-Benoît Dunckel.
Their debut EP, Premiers Symptômes, was followed by their breakthrough album Moon Safari, The Virgin Suicides score, and subsequently albums 10 000 Hz Legend, Everybody Hertz, Talkie Walkie, Pocket Symphony, Love 2, and Le Voyage Dans La Lune.
For their most recent release the French duo teamed up with The Vinyl Factory to compose an original modern score to classic French silent film Le Voyage Dans La Lune (A Trip To The Moon). Originally directed by Georges Méliès in 1902 and it is considered one of the most important pieces of work in cinema history. Locked in the studio with a tight deadline, Air set about putting a contemporary spin on the soundtrack to accompany a painstaking restoration of the film, which was subsequently premiered at the 2011 Cannes Film Festival to universal acclaim.
Air's music is often referred to as electronica; their form of electronic music was influenced by the synthesizer sounds of the 1970s such as Jean Michel Jarre, Vangelis, and Francis Lai. Other influences include psychedelic rock pioneers Pink Floyd; film composer Ennio Morricone and krautrockers Tangerine Dream and Kraftwerk.
More more information, visit our shop.