Published on
September 18, 2015
Category
Features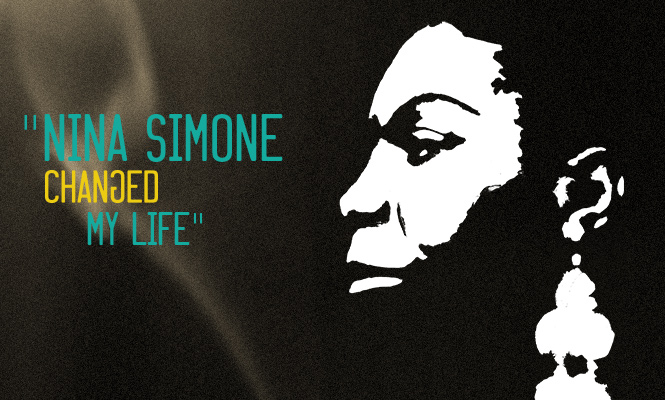 A troubled icon whose defiance and singular voice has influenced a generation, there has never been an artist quite like Nina Simone. Recording over 40 albums, from show tunes to Civil Rights anthems, her's was a message that was indistinguishable from the music.
And it's on that uncomfortable juncture between show tunes and Civil Rights that Simone's career hinged. In March 1964 she took to the stage at New York's Carnegie Hall in front of an audience of largely white, affluent jazz enthusiasts expecting an evening similar that of a recording made in the Hall the previous year. But rather than polite themes from show tunes and restive ballads, Simone's '64 performance bristled with a new energy.
The bombing of the 16th Street Baptist Church in Birmingham, Alabama by the KKK which had left four black girls dead was barely six months old, but it took Simone just an hour to pen 'Mississippi Goddam'. Beginning with the jaunt of a show tune, Simone quips with the audience: "The name of this tune is 'Mississippi Goddam'… And I mean every word of it". The audience laughs, all set for an irreverent romp. What they get instead is a woman transformed by the relentless horrors and humiliations of the African American experience. By the time she returns to the microphone to address the audience again, the mood had changed. "I bet you thought I was kiddin', didn't you?" she resumes. The silence in the auditorium is deafening.
The transformation that took place across the four and half minutes of 'Mississippi Goddam' maps that of Simone's 40-album strong discography. An entertainer turned activist, a fearless black woman who could stand in front of a paying audience and bellow "you're all going to die, and die like flies" with ferocious intent. The track was banned across several southern States, and radio promos were sent back cracked and broken. It was a battle that would define Simone's life and career.
As a child, Simone was ritually exposed to the inequalities of life in North Carolina. Born into a preacher's family, her exposure to gospel and the intense, often desperately lonely training as a classical pianist shaped the form of her music; it was her subsequent exclusion from music school because of the colour of her skin that shaped her politics.
Despite her visible strength as both an outspoken activist and incandescent performer, Simone struggled like few others. Abusive relationships, financial woe and a latterly diagnosed bipolar disorder haunted her private life, leading to self-imposed exile in Barbados, Liberia and finally Paris.
However, it is for her music that she will always be remembered. Modern standards like 'Feeling Good' and 'Sinner Man' are etched into the collective consciousness, tracks like 'See-Line Woman' remixed for the dance floor time and again,'I Loves You Porgy' and 'My Baby Just Cares For Me' among the tenderest ballads on tape, and cover versions of Bob Dylan and the Beatles superseding their originals.
With a new documentary out now, we asked ten artists to identify the Nina Simone tracks that have most influenced them. And it's with perhaps her most resonant cover version that we begin…
---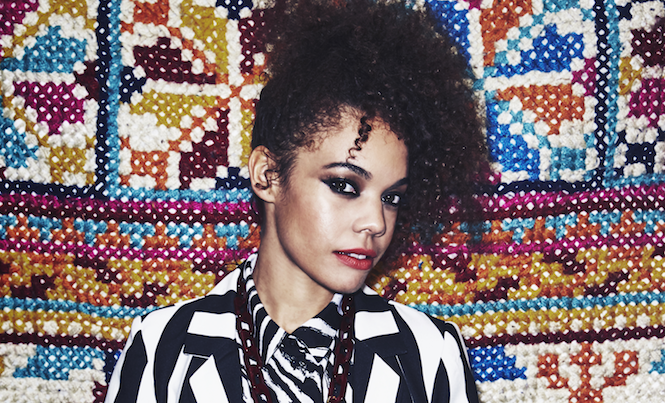 Andreya Triana
One of the Ninja Tune family and the voice behind classic Flying Lotus and Bonobo tracks, soulful London-based vocalist Andreya Triana has had Nina Simone in her blood from a young age. With her second album Giants out now, she explains her connection with Simone's heart-wrenching rendition of 'Strange Fruit'.
---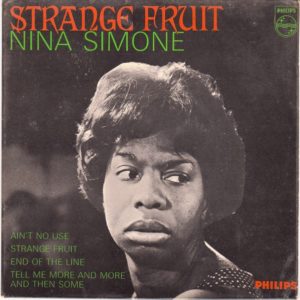 Nina Simone
'Strange Fruit' 7″ from Pastel Blues
(Philips, 1965)
Nina Simone has always been a soft and lingering presence my whole life. Her songs drifting through an open window or hummed by my mum while tapping her feet and doing the washing up. It's safe to say Nina was always there… but I never really knew who she was.
While studying for a degree in Music Technology I met a lot of jazz musicians who opened up a whole world of jazz and Nina Simone that were all exciting and unknown. During this era of musical exploration one song in particular stands boldly in front of all the other music I discovered at that time. That song is 'Strange Fruit'.
I can't quite remember when I heard it for the first time but I can remember the feeling – raw, powerful and angry. I'd never heard a song like it before and Nina's delivery really cuts to the core. Her interpretation of Abel Meeeropol's poem written in 1937 rips the words straight off the page and paints a dark and brooding picture. After discovering it I concluded 'Strange Fruit' is one of the most beautiful yet heartbreaking protest songs that I've ever heard.
I think the main thing I love about this song is its power. It reminds me of the power of music and the power it has to evoke change.
Over the years Nina's music has become a bigger and bigger presence in my life and 'Strange Fruit' will always be that one song marching ahead in defiance and leaving an important message for generations to come.
Illustration by Fraçois Leherissier. See more of his work here.
---