Published on
August 29, 2015
Category
Features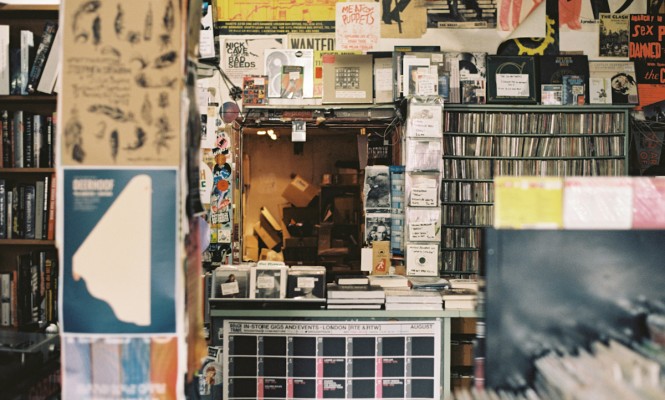 IV. He's An Honest Jon
Back to 1975, back on Golborne Road. John Clare had invited old school friend and fellow sociologist Dave Ryner to join him at Honest Jon's. "This was my first and biggest mistake," he tells me. "Never go into partnership with a friend, no matter how close you think you are."
The pair rolled out shops in Camden Town, Oxford Street, Monmouth Street, Kings Road and lastly the "doomed" Moroons Tunes on Greek Street, which included a rehearsal studio. Meanwhile they sold the shop on Golborne Road and bought Acme Surplus at 278 Portobello Rd, where Honest Jon's discreetly stands today.
"The more shops we opened the less money we made". Part of the problem was the communal approach to business. Everyone, bosses included, was paid the same wage. But that didn't bother Clare; instead he was disillusioned with the new empire and how it shifted his vision like an out of focus lens. "It wasn't about music. It was about talking to bank managers, solicitors, and dealing with unhappy staff. I couldn't do it anymore."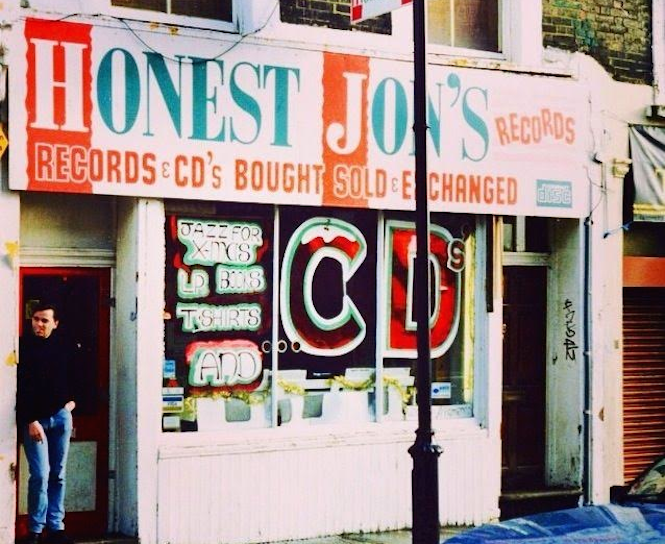 Photo courtesy of John Clare
In '82 Clare and Dave parted ways, never looking back. Ryner kept the shop in Camden, which became Rhythm Records. Clare returned to Portobello (it felt the most "authentic"), taking the jazz records from all the failed shops with him. He launched Boplicity, a sub label of Carrols' Ace Records and started reissuing the jazz greats. "From now on I would sell only the music I liked and only employ the people I intuitively liked."
Leroy Anderson was one of those people. A regular in the first incarnation of Honest Jon's, Leroy was frequently in trouble with the law. "He stole his first car when he was eight – his feet hardly touched the pedals." One day Leroy came in to Clare to tell him he had been arrested again. Clare attended court to represent him and gave him a job to keep him out of prison. "He knew a lot about reggae and he was as good as gold, except once a year he would get caught nicking a car," smiles Clare. Leroy became DJ Lepke who, alongside Nick Coleman, ran Britain's first pirate radio station, Dread Broadcasting Corporation, from the roof of Honest Jon's on Portobello.
Clare looks back on Honest Jon's as a sort of informal university for music lovers, "a stepping stone to get to their own thing". Roger Beaujolais worked at the shop before his career as a jazz vibes player. Neil Barnes of Leftfield did a spell there, as did Anthony Wood, founder of music mag The Wire. Even Gilles Peterson jumped off the Honest Jon's springboard. But Clare remembers one alumnus especially fondly.
A young James Lavelle, living in Oxford at the time, applied to Honest Jon's when he was just 15. Clare gave him work experience but after a few weeks, realising his talent, offered him a job. "Within months there was queue outside the shop. Just to talk to James Lavelle."
Lavelle wasn't the only thing filling the shop. In the '80s the brutal fist of Margaret Thatcher hit Britain. Institutionalised care for the mentally disabled was phased out and replaced with Community Care, which shifted the responsibility of care on to family members and treatment in the home. According to Clare, when this happened, the shop began to absorb the role of an asylum.
Amongst the regular patients, Clare recalls two unhinged men who always wore cowboy hats. One Saturday morning, they came into the shop, gave the clerk a record and said 'Play this cunt'. As Clare recalls: "The clerk had to say, 'Say please.'"
Saturday was also when the 'Mad Moroccan' came in for a browse. "He used to bang his head against the wall, so he always had an open cut on his forehead. He'd come into the shop and smile at everyone in the most frightening way. He would stay for hours and never bought anything. Until one day he came in with a gun stuffed down his trousers. Everyone dived to floor, climbed into the back room and waited for him to leave."
That wasn't the only encounter with guns. At one point, a handful of local lads were coming into the shop and stealing records. They were big record collectors but they carried guns and had a dangerous reputation. When Clare confronted them, they threatened him. It was his hairiest moment in the shop.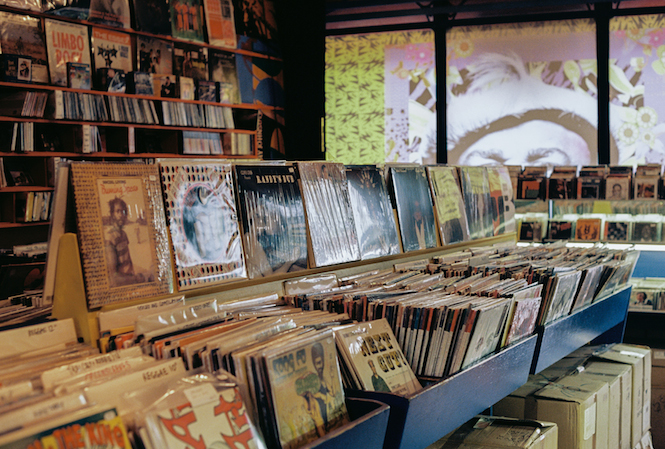 With his sociology background, Clare viewed Honest Jon's as something bigger than a business turning profit. More than ever, he saw the shop as a community healer. A firm believer in the power of talking therapy, Clare noticed that increasingly he was listening to people's problems. Someone even joked that he should be wearing a white coat.
Every Saturday, the son of Tubby Hayes, the great jazz musician, would sit at the counter and tell Clare about his depression. He found it helpful to talk but Clare increasingly became concerned for his health. One Saturday he didn't appear. Clare later discovered that he had committed suicide. Feeling that he could have and should have done more, Clare decided to work full time as a psychotherapist.
In 1992, he passed the shop on to employees Mark Ainley and Alan Scholefield. The pair expanded the selection to encompass music from around the world and in 2002 they started the Honest Jon's label in creative partnership with Notting Hill local Damon Albarn.
Now aged 67 Clare is an artist, painting canvases with ideas of the self, memory, and loss. Honest Jon's can't escape his subconscious; often it filters back in to his works. "Not a week goes by where I don't dream about the shop," he says, eyes twinkling.
Click next to continue: V. Vinyl Solution, Plastic Passion
---