Published on
August 29, 2015
Category
Features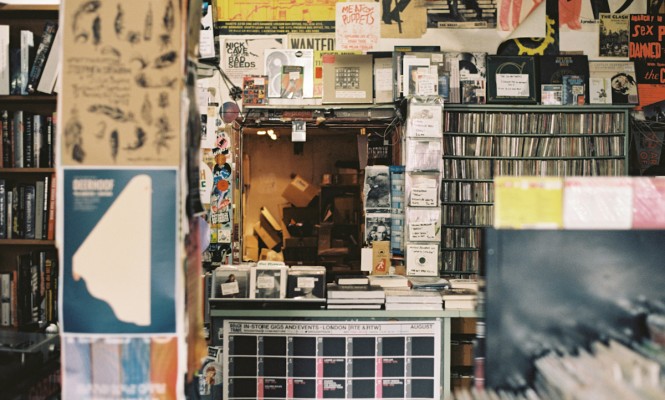 The birthplace of Rough Trade, Honest Jon's, Virgin Records and Rock On, amongst others, we take an extended look at the evolution of record shop culture in west London's most vibrant community.
---
Words: Amar Ediriwira
---
I. Rock On Golborne Road
Follow Portobello Road past the Union Jack flags and gawking movie tourists, and you'll eventually find its shy sister. Running parallel to the thundering Westway, Golborne Road is an endangered remnant of a bohemian and multicultural landscape. A slum for many decades, Notting Hill's countercultural fabric was woven from its decaying streets when newly settled Caribbean immigrants fought for their rights. Artists squatted in crumbling terraces, punks played pubs, and music lovers nurtured collectivist record shops.
And yet Notting Hill has become a byword for gentrification, a stomping ground for bankers and foreign wealth. For now Golborne Road retains its vibrant diversity and a breeze of bohemia but there are concerns about its future. The market bustles a little less than it used to. A large property development looms like the grim reaper. Records are noticeably absent.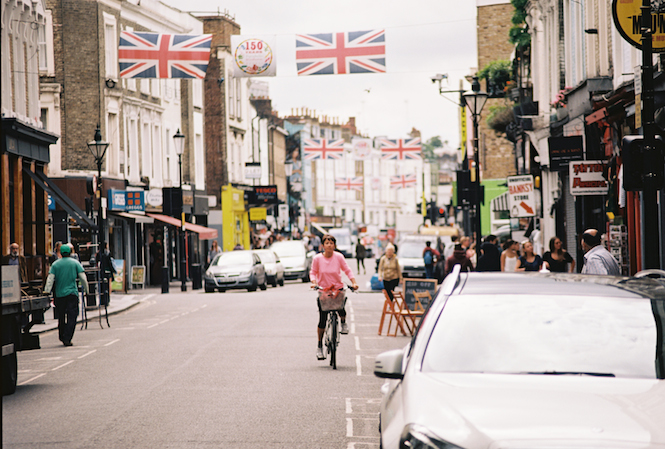 Rewind to 1971 when the picture was different. That August, a stall called 'Rock On Records' opened its doors for business in a Golborne arcade. Its proprietor, Ted Carroll, had plastered the walls with Elvis Presley photos and filled the racks with US imports and factory fresh London Records 45s.
Within weeks of opening, the shop attracted a cultish following. Jimmy Page, Bob Dylan, and streams of collectors made the special, often dangerous, pilgrimage to Rock On. Standing in the shadows of the new and brutal Trellick Tower, Golborne was a murky backwater but at least now it was on the map.
"I get my records from the Rock On stall
Sweet rock and roll
Teddy Boy, he's got them all"
Thin Lizzy immortalized the shop in 'The Rocker', and Carroll began to expand. A second branch opened in Soho's Chinatown and then an iconic third in Camden Town. Hauls of rare rockabilly, rhythm and blues, and soul continued to draw in customers.
It was only a matter of time before Carroll dipped his toes in the recording business. Flushed by the success of a Count Bishops record on his new Chiswick Records, he scoured the pub rock scene, encountering Notting Hill native Joe Strummer and his 101ers, before jumping into punk. Soon after, he launched Ace Records to reissue early American records. The shops began to take a backseat, eventually eclipsed altogether, but Ted Carroll never forgot his humble Golborne beginnings.
However, the street remained surprisingly fertile. In 1974, John Clare, a sociology lecturer at London University, received a phone call informing him of a shop at 76 Golborne Road with cheap rent. Clare was researching gang membership in Paddington at the time, but he leapt at the opportunity to start trading records.
To begin with he continued to teach in the week, opening the shop on Fridays and Saturdays. Six months in, he decided to give up academic papers for records altogether. "It was nearer to criminology than criminology research because it was the real thing. You met a lot of people who were outside the law, a lot of interesting people," Clare says.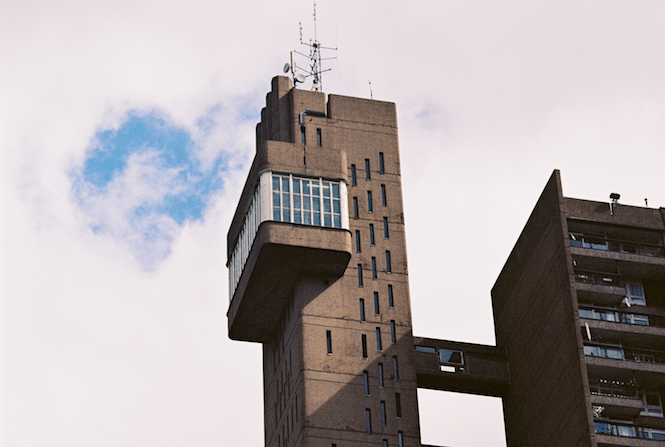 "Golborne Road in those days was a cornucopia of junk, detritus, alcohol, Scotch pies and scintillating gems of antiquity if you were prepared to sift through the crap." Clare added to the pile, sticking his collection of 300 rare jazz records in the shop. He then put up a big sign in the window saying "We Pay Cash For Records". People from all walks of life entered the shop, plastic bags slung over backs. The first record collection he bought was from Tommy Chase, a northern drummer with exquisite taste in hard bop. Clare played music on a huge old radiogram, "the size of a sofa" that stretched across an entire window.
Although its previous occupant, Geoff Francis, had also used the shop to sell records, it had been a meat emporium for many years before that. "It never completely lost its identity as a butchers shop," Clare says. Meat hooks adorned the back room, walls were ensanguined and Clare traded records over a giant solid marble slab. "For two years a young customer who drove a meat lorry called in twice a week and paid for his entire record collection with raw meat; mainly beef."
One day a man came in to write the shop sign. "'What shall I call it?' he asked me. I said just call it 'Records,'" recalls Clare. "He said 'No, no, no… What's your name? John? Then call it Honest Jon's'." And so Honest Jon's was born.
"Dare I say it myself, we tried to be as honest as possible."
With Ted Carroll's Rock On across the road and a new law centre opening next door to advise kids in trouble with the police, Golborne started to evolve. "English, Irish and West Indian residents began to stand up to police racism, slum landlords and rich developers. It was the poorest ward in London. A combination of residents, immigrants, students and punks began to reclaim the area creating nurseries, playgrounds and gardens".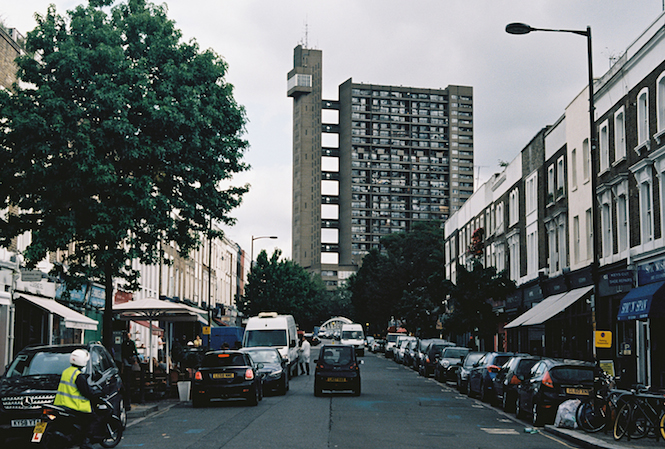 The customers coming through the door were mostly poor. For many it was an escape from squalid streets. Clare's collection of jazz was snapped up by older Caribbean and African customers, while the youth, who came in asking for reggae and ska, introduced him to a world he knew little about. The novelty of having a wad of notes in his back pocket soon wore off. "It was cash only then," he says.
Now Rock On is long gone, and Honest Jon's has, for some time, had a home on Portobello Road. One musical institution does have a footprint here though. Rough Trade operates its label from 66 Golborne Road. "It's funny you say Honest Jon's started here. Ted Carroll was here. And now we're here. Why is that?" ponders founder Geoff Travis. "It's because it's such an unusual street".
Click next to continue: II. Rough Trading Punk
---