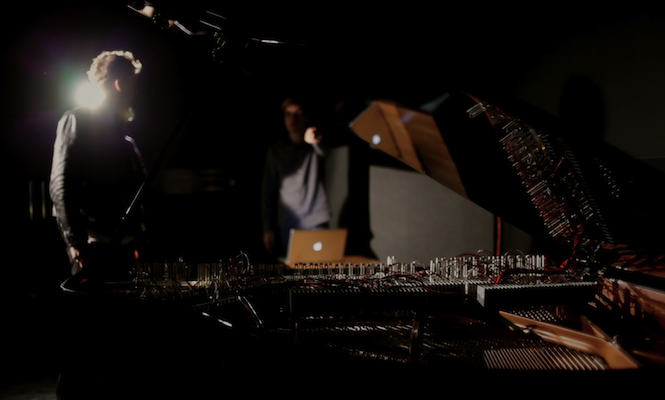 These New Puritans collaborate with The Vinyl Factory to create interactive installation Magnetic Field at 180 The Strand.
These New Puritans are a band from Essex, England, comprising of twin brothers Jack and George Barnett, their friend Thomas Hein and the many different collaborators who are drawn into their orbit. Their music is widely lauded as amongst the most original and progressive in the world, having released three unique and critically acclaimed albums that highlight their uncompromising musical vision.
The Magnetic Field exhibition centred around the 'Magnetic Resonator Piano'(MRP), an electronically-augmented acoustic piano which uses a series of electromagnets combined with sensors to resonate, bend and torment the piano's strings, creating infinite sustain, crescendos, harmonics, pitch bends and incredible new timbres.
The MRP was used for the first time in popular music on TNP's album Field of Reeds (Infectious Music, 2013) and will now be on display for the public to experience too. Visitors to the exhibition will have the opportunity to engage with the MRP via motion-sensor technology, alongside other interactive exhibits enabling them to participate in the TNP sound, creating their own individual sonic experience via a series of triggers, loops, and samples.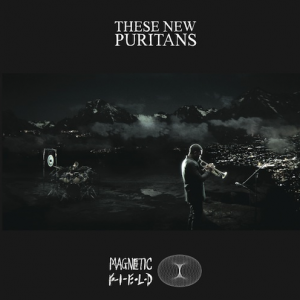 These New Puritans – Magnetic Field
The Vinyl Factory (2014)
Two exclusive, brand new reworkings of the band's acclaimed 2013 LP Field Of Reeds – cannibalised and produced by Jack Barnett and Bark Psychosis using the original album, alongside outtakes from those sessions and unused field recordings. Released on limited 12″ to celebrate their interactive installation Magnetic Field at The Vinyl Factory's 180 The Strand.
Visit our shop for more info.
---
These New Puritans – Expanded Live At Barbican
The Vinyl Factory / Infectious (2014)
A thirteen track live-recording of the band's ground-breaking Barbican show, including Field Of Reeds alongside new and old tracks. Limited to 2000 clear vinyl copies.
Order here.
---