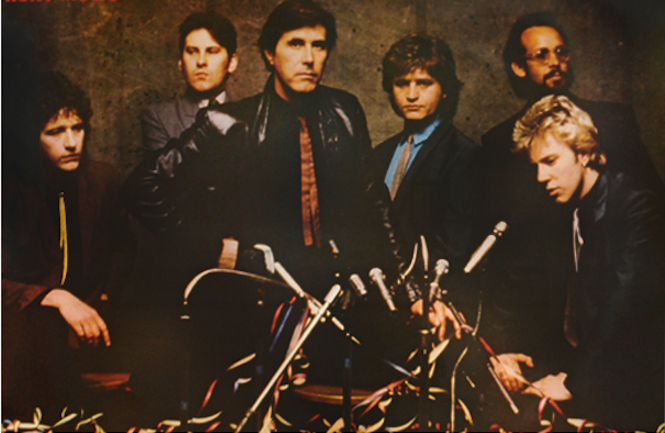 Roxy Music is an English art rock band formed in 1971 by Bryan Ferry, who became the group's lead vocalist and chief songwriter, and bassist Graham Simpson. The other members are Phil Manzanera (guitar), Andy Mackay (saxophone and oboe) and Paul Thompson (drums and percussion). Former members include Brian Eno (synthesiser and "treatments"), and Eddie Jobson (synthesiser and violin).
Roxy Music attained popular and critical success in Europe and Australia during the 1970s and early 1980s, beginning with their debut album, Roxy Music (1972). The band was highly influential, as leading proponents of the more experimental, musically sophisticated element of glam, as well as a significant influence on early English punk music. They also provided a model for many New Wave acts and the experimental electronic groups of the early 1980s. The group is distinguished by their visual and musical sophistication and their preoccupation with style and glamour. Although the band took a break from group activities in 1976 and again in 1983, they reunited for a concert tour in 2001, and have toured together intermittently since that time.
Although the band began recording what would have been their ninth studio album in 2005, the material was eventually released as a Bryan Ferry solo album called Olympia.
Bryan Ferry has since worked extensively with the vinyl factory on a series of releases, most notably his ambitious 2012 LP The Jazz Age. Roxy Music also released through The Vinyl Factory themselves for the hugely popular Love Is The Drug / Avalon remixes from re-edits kings Todd Terje and Lindstrom & Prins Thomas.
Click HERE for more info.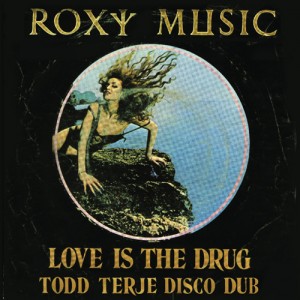 Roxy Music – 'Love Is The Drug' / 'Avalon' remixes
The Vinyl Factory / EMI (2012)
An epic remix by man-of-the-moment Todd Terje, whose edit of Roxy's 'Love Is The Drug' gives the 1975 classic a contemporary club twist and is a must-have for anyone who snapped up Terje's recent remix of Bryan Ferry's 'Alphaville'.
For more info, visit our shop.
---
The Vinyl Factory presents Roxy Music – Love Is The Drug / Avalon remixes