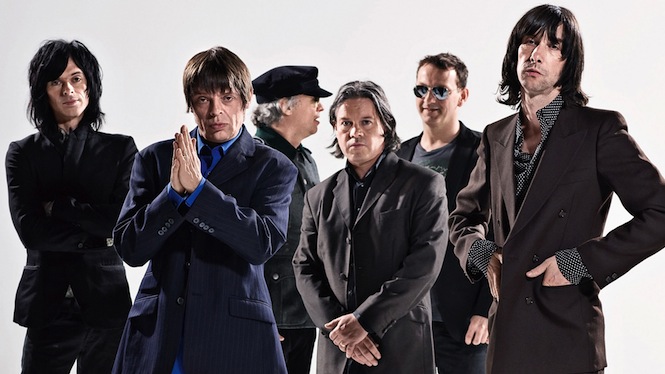 Primal Scream are a Scottish alternative rock band originally formed in 1982 in Glasgow by Bobby Gillespie (vocals) and Jim Beattie.
The current lineup consists of Gillespie, Andrew Innes (guitar), Martin Duffy (keyboards), Simone Butler (bass) and Darrin Mooney (drums). Barrie Cadogan has toured and recorded with the band since 2006 as a replacement after the departure of guitarist Robert "Throb" Young.
The band performed throughout 1982-1984, but their career did not take off until Gillespie left his position as drummer of The Jesus and Mary Chain. The band were a key part of the mid-1980s indie pop scene, but eventually moved away from their more jangly sound, taking on more psychedelic and then garage rock influences, before incorporating a dance music element to their sound. Their 1991 album Screamadelica broke the band into the mainstream. Despite multiple lineup changes, the band has remained commercially successful and continues to tour and record.
In 2008, the band released their ninth studio album Beautiful Future, which was subsequently produced as an exclusive boxed edition by The Vinyl Factory. Primal Scream have recently announced the release of their new album More Light, scheduled for May 2013.
Click HERE for more info.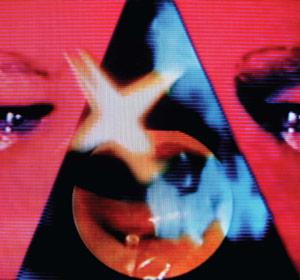 Primal Scream – Beautiful Future
The Vinyl Factory / B-Unique Records (2008)
Beautiful Future is Primal Scream's ninth studio album and their first for B-Unique. The bulk of the album was produced by Björn Yttling [Peter, Björn and John] and Paul Epworth (Bloc Party) and displays a heady mix of genre crunching.
For more info, visit our shop.
---
The Vinyl Factory present Primal Scream's Beautiful Future