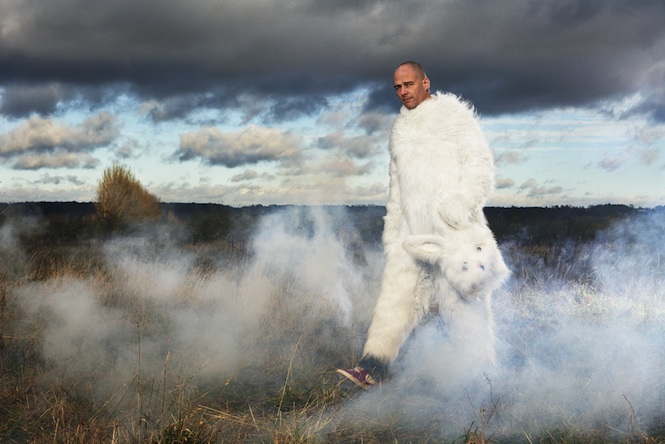 Dinos Chapman was born in 1962 in London, where he lives and works. As a solo artist, and together with his brother Jake Chapman, Dinos makes iconoclastic sculpture, prints and installations that examine, with searing wit and energy, contemporary politics, religion and morality.
Arguably, the Chapman brothers' most ambitious work was 'Hell' (1999), an immense tabletop tableau, peopled with over 30,000 remodelled, 2-inch-high figures, many in Nazi uniform and performing egregious acts of cruelty. The work combined historical, religious and mythic narratives to present an apocalyptic snapshot of the twentieth-century. Tragically this work was destroyed in the MOMART fire in 2004 and the Chapmans rebuked by saying they would make another, more ambitious in scale and detail – the result of which was 'Fucking Hell' (2008).
The Chapmans have exhibited extensively, with numerous shows at White Cube (including Disasters of War, 1999, The Chapman Family Collection, 2002, Like a Dog Returns To Its Vomit, 2005, If Hitler Had Been A Hippy How Happy Would We Be, 2008, and Jake or Dinos Chapman, 2011) as well as Tate Britain (When Humans Walked The Earth, 2007), Tate Liverpool (Bad Art For Bad People, 2006), Modern Art Oxford (The Rape Of Creativity, 2003) and Gagosian New York (Six Feet Under, 1997).
Click HERE for more info.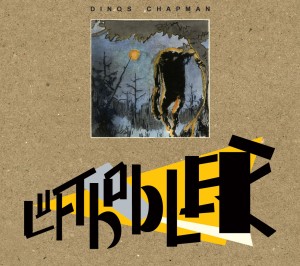 Dinos Chapman – Luftbobler
The Vinyl Factory (2013)
Brimming with subversive energy, searing wit and gallows humour, 'Luftbobler' consists of 13 tracks of electronic music – created at YBA Dinos Chapman's basement studio in East London; the result of a decade of experimenting with sound.
For more info, visit our shop.
---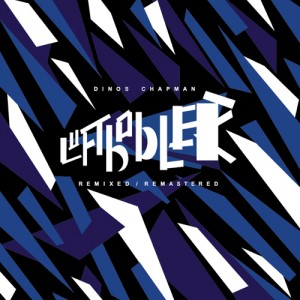 Dinos Chapman vs Actress: Luftbobler – Remixed / Remastered
The Vinyl Factory (2013)
Released for Record Store Day 2013, the two-track Luftbobler Remixed / Remastered EP, features a new remix from Actress – a thudding, industrial affair, albeit one swatted in his usual murk and fog. For more info, visit our shop.
---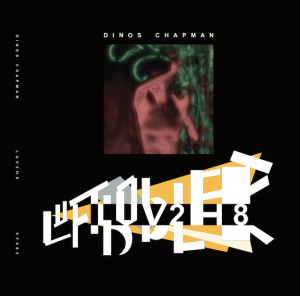 Dinos Chapman – LUV2H8
The Vinyl Factory (2013)
Dinos Chapman returns with new material devised alongside his groundbreaking a/v live shows that mark a clear and ambitious progression from Luftbobler. The EP also includes a raking remix of "Luftbobler" by Trevor Jackson. For more info, visit our shop.
Dinos Chapman reveals the ideas and inspiration behind his acclaimed electronic album Luftbobler.
Dinos Chapman's Luftbobler audio visual show and album launch at The Vinyl Factory Soho.